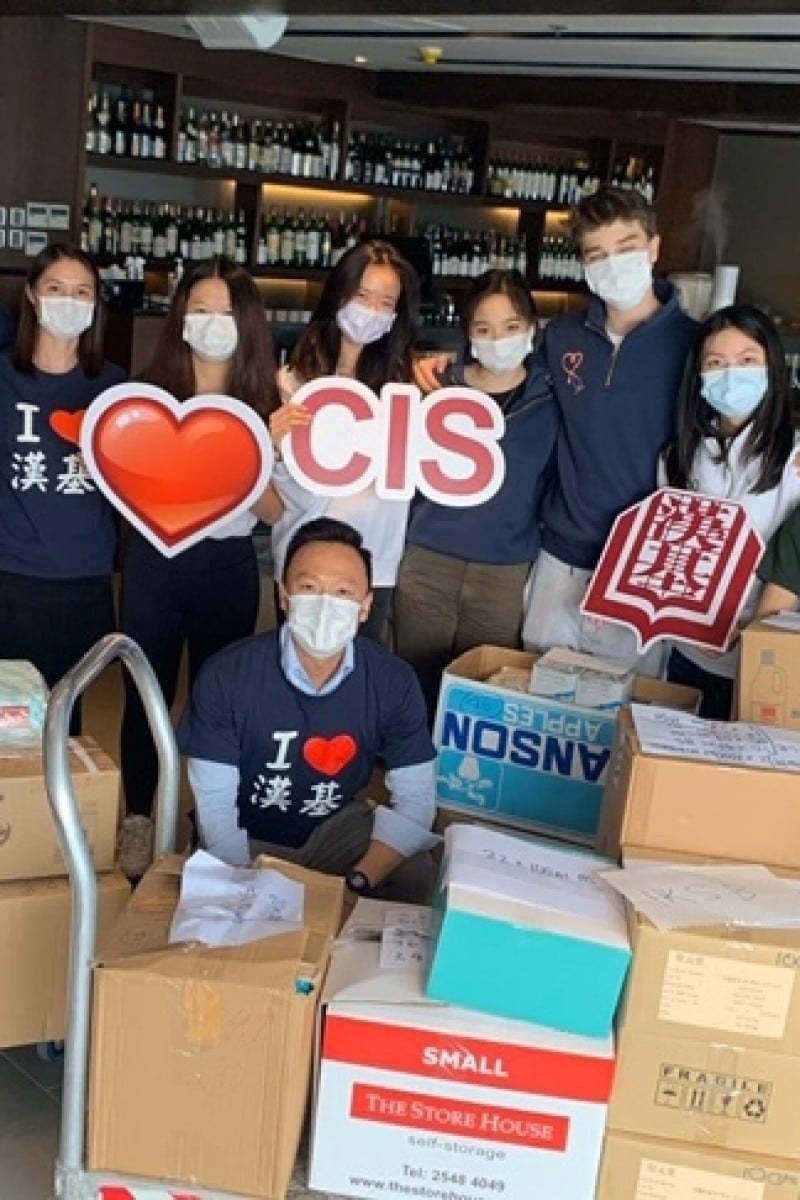 Students reach out to those in need during the Covid-19 crisis, giving them masks and sanitser

Organisations helped include ImpactHK, Mission for Migrants, Branches of Hope, 

Hong Kong Society for the Blind and Society for Community Organisation 
By junior reporter Gaile Ng
|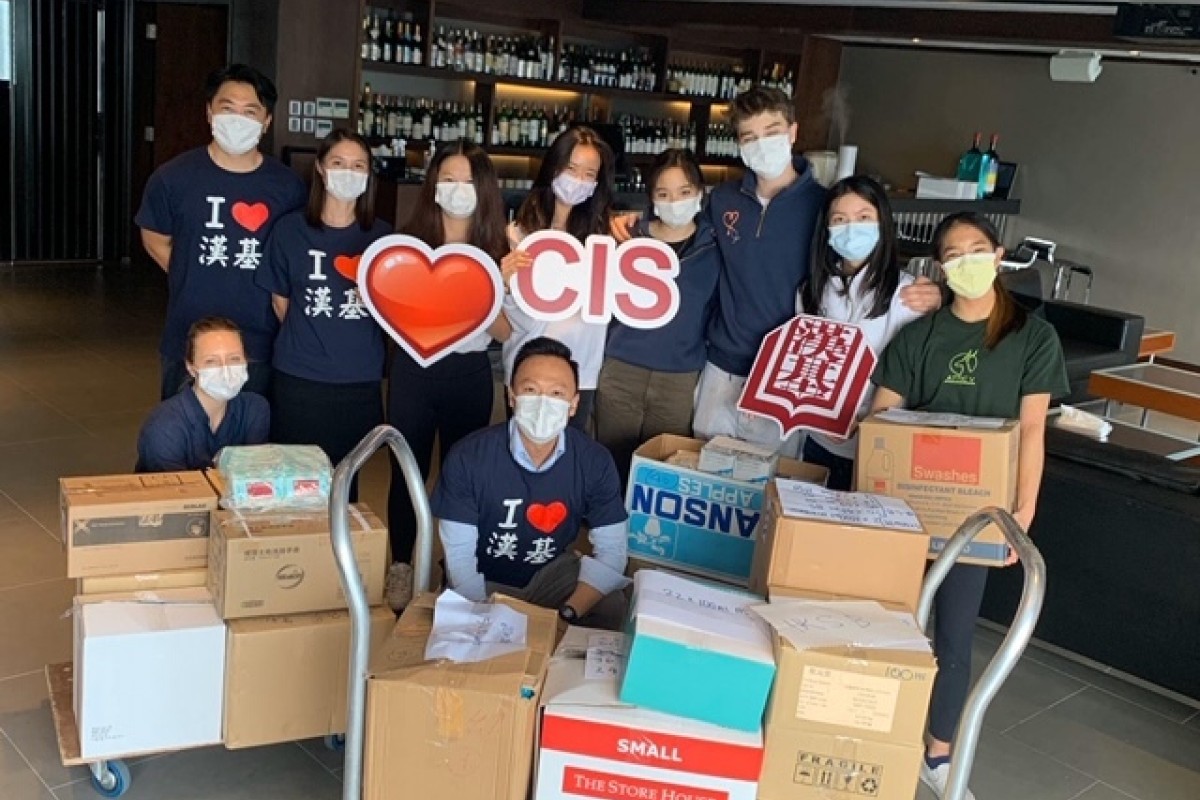 Students and alumni from Chinese International School with boxes full of masks and sanitiser.
Even during the Covid-19 pandemic, Chinese International School's medical service group Free Clinic has continued to work. 
They have been collecting masks and sanitation equipment, otherwise known as personal protection equipment (PPE), for donation in efforts to alleviate the ongoing shortage within our city. These supplies were donated to various organisations that support underprivileged communities in Hong Kong. Some of these organisations include ImpactHK, Mission for Migrants, Branches of Hope, Hong Kong Society for the Blind and Society for Community Organisation. 
Coronavirus: I am a 14-year-old girl in a Hong Kong government quarantine centre, all by myself
This project began when Free Clinic, led by 17-year-old Kaitlynn Lo, noticed the growing shortage and consequential spike in price of PPE within Hong Kong. They saw the situation as an opportunity to take action. Through this project, they want to shed light on the many difficulties that people within our community face during this pandemic.
"Unfortunately, we can't provide masks for everyone who needs them," says Kaitlynn. "But I think these types of contributions leave an impact, whether they're small or big."
Freddie Fawcett, 16, says he felt humbled by how thankful people were to receive supplies.
Another student, Charlotte Lai, also 16, says that she was very grateful to have helped those in need. "When everyone saw the boxes, they were all really happy, which made us really happy because we could actually help them," she says. 
"We could definitely see first-hand who did not have access to masks," says Kaitlynn. 
Kaitlynn also brought up the phenomenal unity that came as a reaction to the pandemic.
Coronavirus: A first-hand account of what it's like to survive Covid-19, from one Hong Kong student who caught the virus
"We're able to see how people are coming together to fight against one thing. It was really nice to see, given we don't see that much these days. This pandemic truly brought everyone together."
So far, they have donated about 23,000 masks and 2,000 sanitisers to various NGOs. 
They plan to continue their efforts, and also wish to bake treats to give to medical workers in order to boost morale. The school has also identified the wasteful nature of single-use equipment and the plastic packaging that comes with it, so they are plan to collaborate with the CIS environmental service group Drop in the Ocean (DITO) to implement sustainable packing for PPE.
Sign up for the YP Teachers Newsletter
Get updates for teachers sent directly to your inbox
Sign up for YP Weekly
Get updates sent directly to your inbox