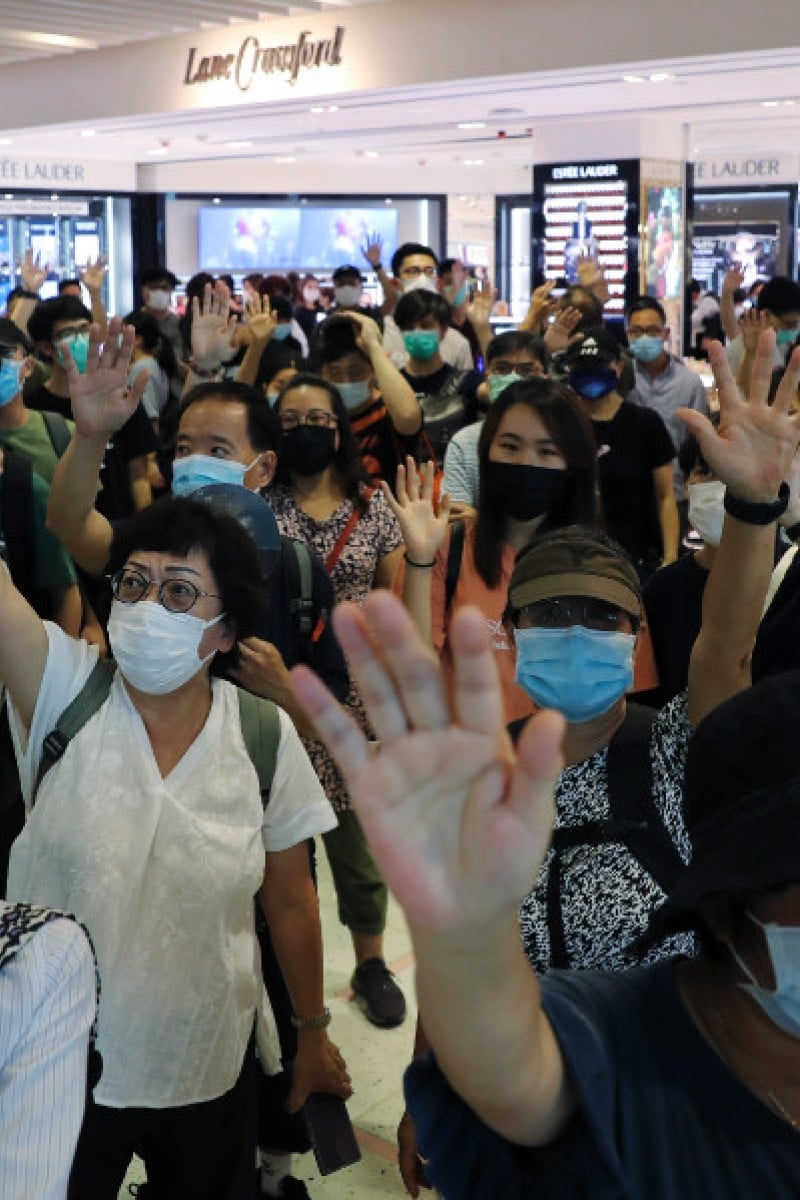 Hong Kong protests: 13-year-old student reporter among those taken by police during Mother's Day demonstration
The boy was accused of "illegal child labour", but said he was just a volunteer for a student newspaper. 

Protests took place in 10 malls across the city and more than 250 people were arrested, will many detained for illegal assembly.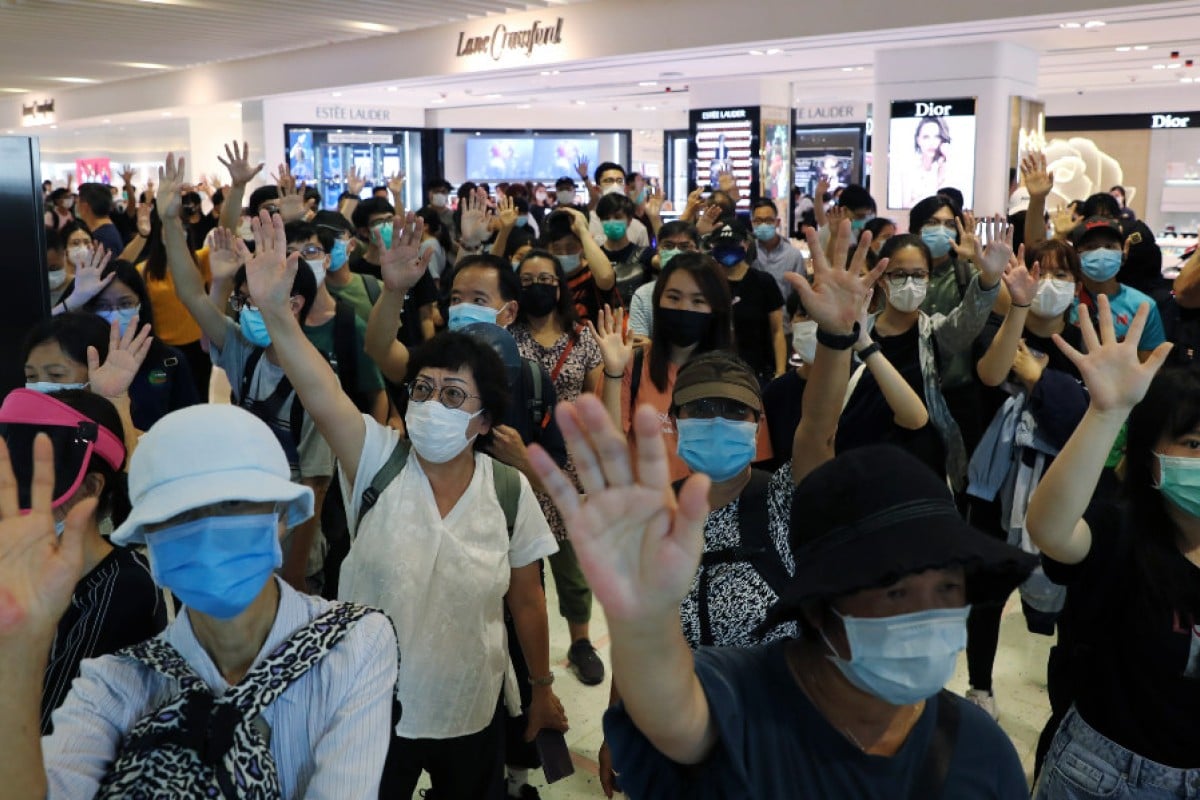 People stage a singalong protest at Harbour City in Tsim Sha Tsui, calling on Chief Executive Carrie Lam Cheng Yuet-ngor to step down.
A 13-year-old student reporter was taken away by the police in Harbour City on Sunday, as protests gathered around the city. Police had entered the shopping centre because there were reports of more than 8 people being gathered in groups inside. 
Later in the evening, 250 people were arrested in Mong Kong on Sunday night, with about 200 of them detained on suspicion of illegal assembly.
The boy was later released after police warned his mother against allowing him to take part in "illegal child labour".
Legco sees injuries as lawmakers fight 
"Police asked me twice if I was working as an illegal child worker, but I explained I was only a volunteer," the boy said.
He was volunteering for Student Depth Media, a student-run news organisation set up this February. The group also issued a statement on its Facebook page and said the boy was working for it on a voluntary basis, and labour laws did not apply. It also said a 16-year-old girl who worked for the group had been taken away by police too. 
Earlier in the day, hundreds of protesters gathered in at least 10 shopping malls to chant slogans and sing Glory to Hong Kong, the anthem of the anti-government movement.
Police said they arrested one man who had materials capable of making petrol bombs. 
Online registration opens for free government masks
In the evening, a small group of protesters in the busy Mong Kok shopping district attempted to block roads by setting trash and rubbish bins on fire but were quickly dispersed by police. 
Officers in riot gear then took up guard on the street, firing pepper spray on a number of occasions, including twice at reporters, and taking away several people.
Democratic Party legislator Roy Kwong Chun-yu, who turned up in Mong Kok to negotiate with police, was subdued by several officers as he crossed a street, with one pressing his knee onto the politician's head. The party wrote on its Facebook page that Kwong was to be charged with disorderly behaviour and brought to Hung Hom Police Station. 
EDB announces precautions for resuming lessons
Since April 26, when hundreds gathered in Cityplaza to chant slogans, Hong Kong has seen a revival of protests, which had died down because of the Covid-19 pandemic.
The protesters had earlier planned a march from Tsim Sha Tsui to Mong Kok demanding the resignation of Hong Kong's embattled leader Carrie Lam Cheng Yuet-ngor. But the event was postponed indefinitely after police objected on the grounds of restrictions on public gatherings to curb the spread of the virus.
One man was arrested after officers seized items including petrol, towels and several lighters after intercepting a group of protesters, the force later said on its Facebook page. 
Police said they did not rule out the possibility the materials, purportedly for making petrol bombs, would be used, seriously endangering public safety. 
 
Sign up for the YP Teachers Newsletter
Get updates for teachers sent directly to your inbox
Sign up for YP Weekly
Get updates sent directly to your inbox