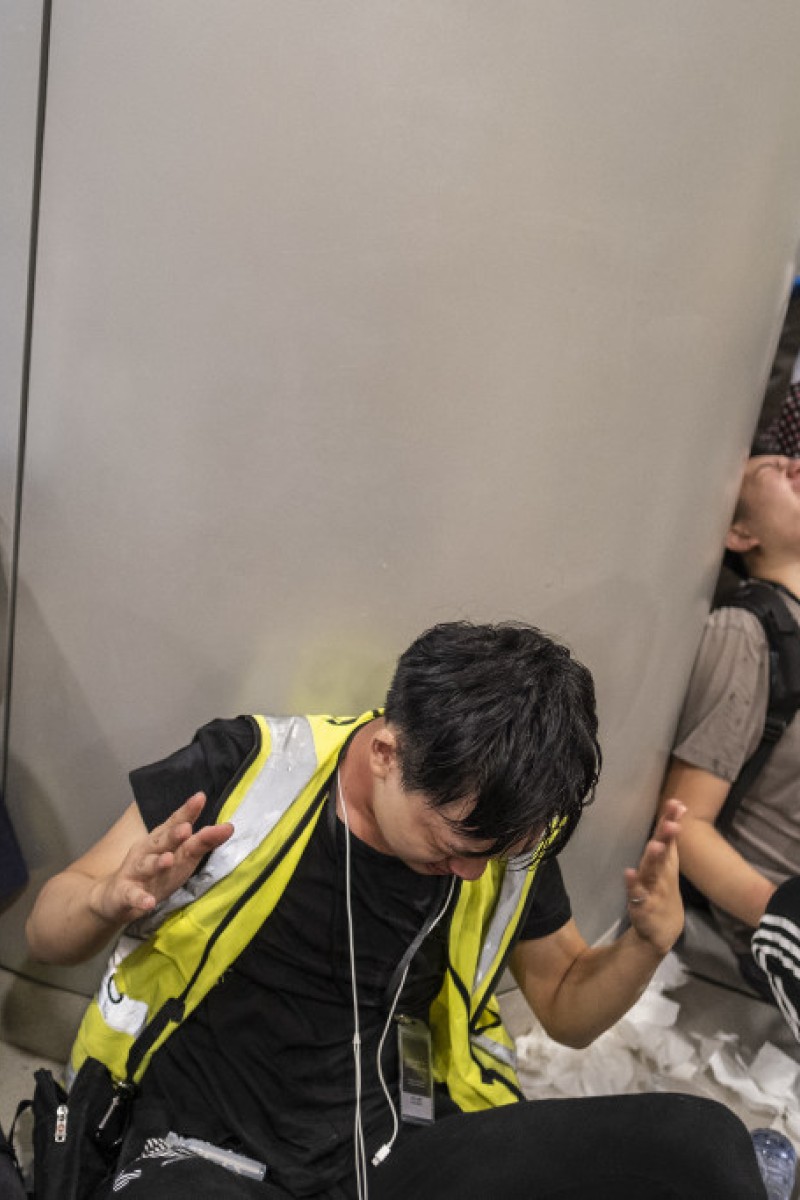 In a survey conducted by the Hong Kong Journalists' Association, both the public and reporters say police treatment during protests is a major thing affecting press freedom.

Other concerns include self-censorship and restrictions on content from management.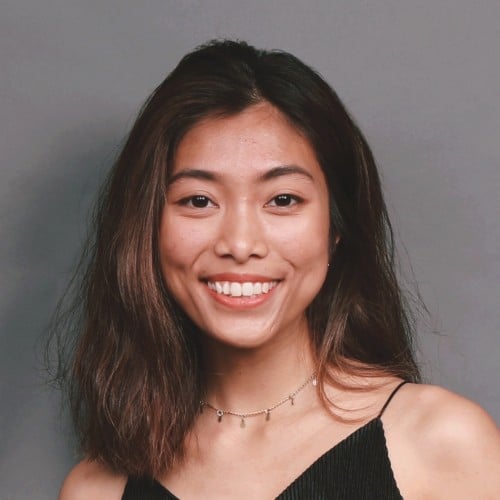 Joanne joined the Post in 2018. She majored in English Literature for her first degree and has a master's degree in Journalism.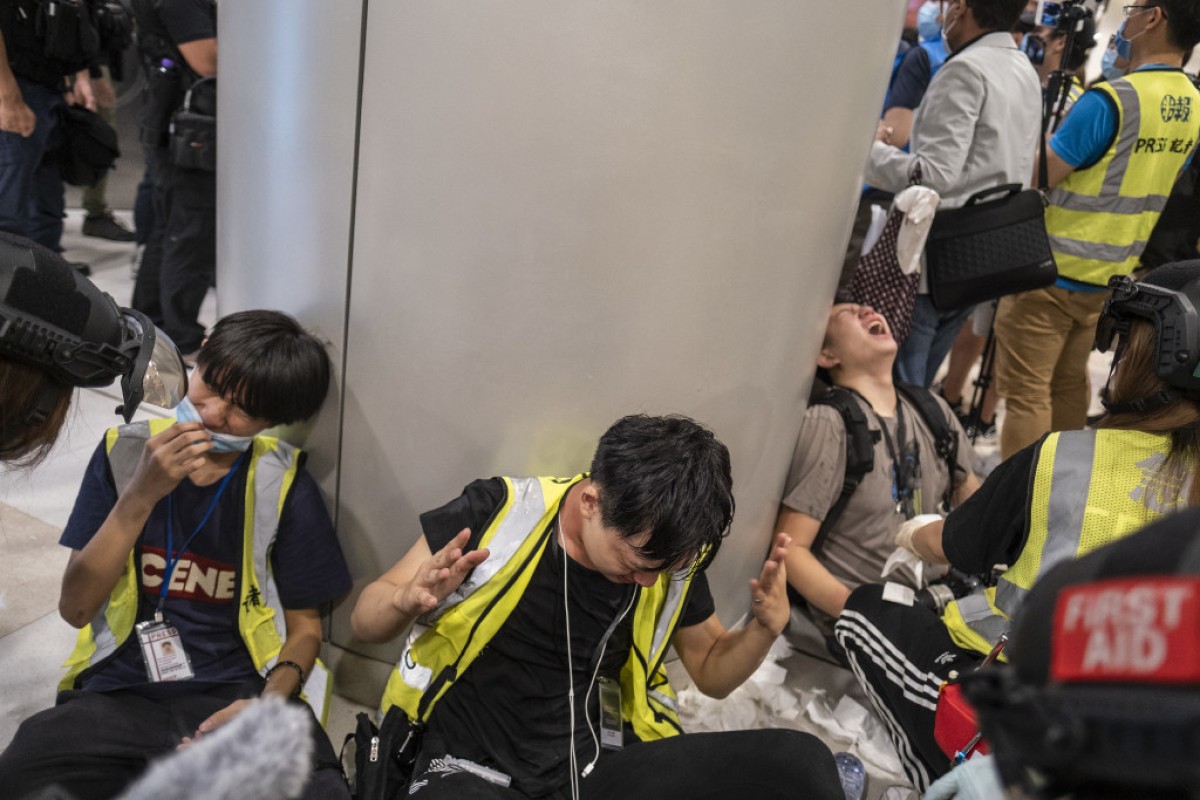 Members of the media react after pepper spray was deployed by police during a protest inside the International Finance Center (IFC) Mall in Central. Photo: Bloomberg
Hong Kong's press freedom had dropped to a record low, according to the Hong Kong Journalists Association's (HKJA) report on Press Freedom Index 2019.
This announcement coincides with the issue of a 13-year-old student reporter being taken away by police in Harbour City whilst volunteering for Student Depth Media, a student-run news organisation set up in February.
The report consisted of two sections, one targeting the general public, and the other targeting journalists. Altogether 1,022 members of the public and 327 journalists took part in the survey from January to March, conducted by the Hong Kong Public Opinion Research Institute for the compilation of the annual Hong Kong Press Freedom Index. This year, in the questions for journalists, the HKJA incorporated a new part about the violence journalists have encountered whilst covering social events.
The HKJA said the report saw the sharpest decline in the Press Freedom Index since the survey was launched in 2013. The information gathered from the general public showed press freedom had declined by 3.1 points from last year's 45, to 41.9, on a scale of 0 to 100, with 100 being the most free. Meanwhile, the average number collected from journalists was 36.2, a decrease of 4.7 points compared with 2018's 40.9.
Both the public and reporters in Hong Kong expressed concern over reporters' personal safety when covering news, and the difficulties encountered by reporters as they gather information for their reports.
When asked if journalists face threats towards personal safety when reporting, on a scale of 0 to 10 (with 0 meaning it is very common), the average mark from the public was 3.3 and that from the press was 2.6, 2.9 marks lower than last year, meaning both journalists and the public believe it happens frequently.
Meanwhile, when asked if management at media companies pressures reporters and restricts their editorial freedom, the public gave a rating of 3.3, while journalists said 3.0, meaning they believed it was indeed very common for journalists to faced suppression from management.
The importance of press freedom
Some 57 per cent of journalists said that self-censorship was the most important factor determining press freedom in Hong Kong, while 48 per cent of the public said the most crucial factor was reporters' personal safety when they're doing their job.
95 per cent of journalists also said Hong Kong's freedom of press had gone down over the past year, and 77 per cent thought that the government was the source of suppression of press freedom. On a scale of 0 to 10, with 0 being the worst, journalists gave a rating of 1.9 regarding government officials', including the chief executive's, attitudes when answering the questions from the press.
Almost all journalists in the survey, 99 per cent, said the following events that took place over the past year had deteriorated Hong Kong's press freedom: the incident on August 31 at Prince Edward station when police drove away all reporters; journalists being arrested during their reporting; and some legislators proposing that all press passes be issued by the government.
8 ways to double check if what you're reading is reliable 
Among the 222 journalists who responded to questions regarding the violent treatment journalists face when covering news, over 65 per cent, equivalent to 145 journalists, said they had been met with violence by the police and/or people with different stances when they reported. Only 28 responding journalists had not experienced violence when they were out in the field.
The remaining journalists either had not covered news at protest venues beginning from June 2019 or they did not remember whether they had been treated with violence.
According to 141 journalists who experienced police brutality, violent acts included having strong lights shone at their eyes, verbal abuse, forceful pushes, having their cameras deliberately blocked, having their photographic equipment snatched, being pepper sprayed and having tear gas projectiles thrown at a close range.
Injuries suffered by journalists were mainly caused by contact or inhalation of chemical substances, including skin allergies, diarrhoea, and respiratory problems. Some had bruises, skin damage, and even needed to be admitted to hospital to get stitches and have hemostasis performed on them.
82 journalists said that they had been treated violently by people who had different political stances, the majority of which were pro-government supporters and police supporters.
Celebrating World Press Freedom Day 2020
Chris Yeung Kin-hing, chairman of the HKJA, said at a press conference on Monday that student reporters are attracted to journalism because they want to know more about what's happening in Hong Kong. "They care about society and they understand the basics of becoming a journalist."
In regards to the student who was taken by police, he said, "This 13-year-old student didn't do anything bad. I don't want him to feel disheartened by the idea of being a reporter. I also hope his mother won't blame him."
He said he had recently noticed more teenagers and student reporters in public spaces including shopping malls, and said there isn't a law that bans reporting or anyone taking footage in public spaces.
How to ensure you're not reading fake news 
Yeung emphasised that student journalists should also abide by basic journalistic principles, and that they should only be reporting at the scene and not participating in events or protesting. 
"Their parents and teachers should also tell them the potential dangers in those places," Yeung said.
"Student reporters should keep an eye on their position, and should not block police enforcement of the law or other journalists."
He added that student reporters should be mindful of their emotions. "Anyone can get easily carried away by their feelings at the protests and act inappropriately. This might end up causing misunderstandings and conflicts with the police," he said.
Why do you think press freedom is important?
Regarding police treatment of journalists on Sunday, Yeung said, "It was extremely serious last night; police aimed all sorts of abuse at reporters. In some cases, reporters were pepper sprayed and denied immediate treatment by first-aiders."
A group of journalists was surrounded by the police on Shantung Street on Sunday night, where they were ordered to kneel down and stop filming. Yeung said the police also hurled insulting remarks at journalists and called it "totally unacceptable".
"It was insulting not just to reporters, but the profession, the sector."
"Is this the way the government honours its pledge to uphold press freedom in the Basic Law? Is it how they uphold the rules in the police's general orders, by doing all these things to reporters? We hope the government can give a clear answer to these questions."
Sign up for the YP Teachers Newsletter
Get updates for teachers sent directly to your inbox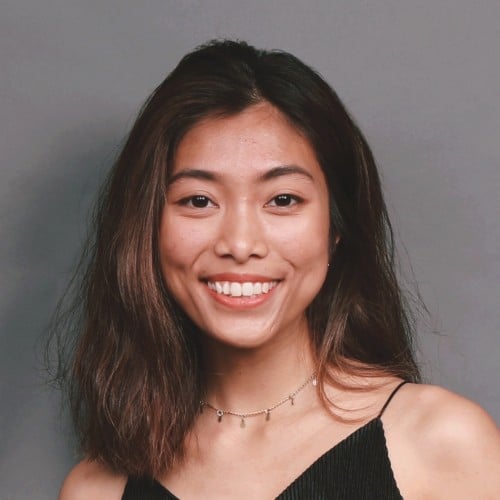 Joanne joined the Post in 2018. She majored in English Literature for her first degree and has a master's degree in Journalism.
Sign up for YP Weekly
Get updates sent directly to your inbox