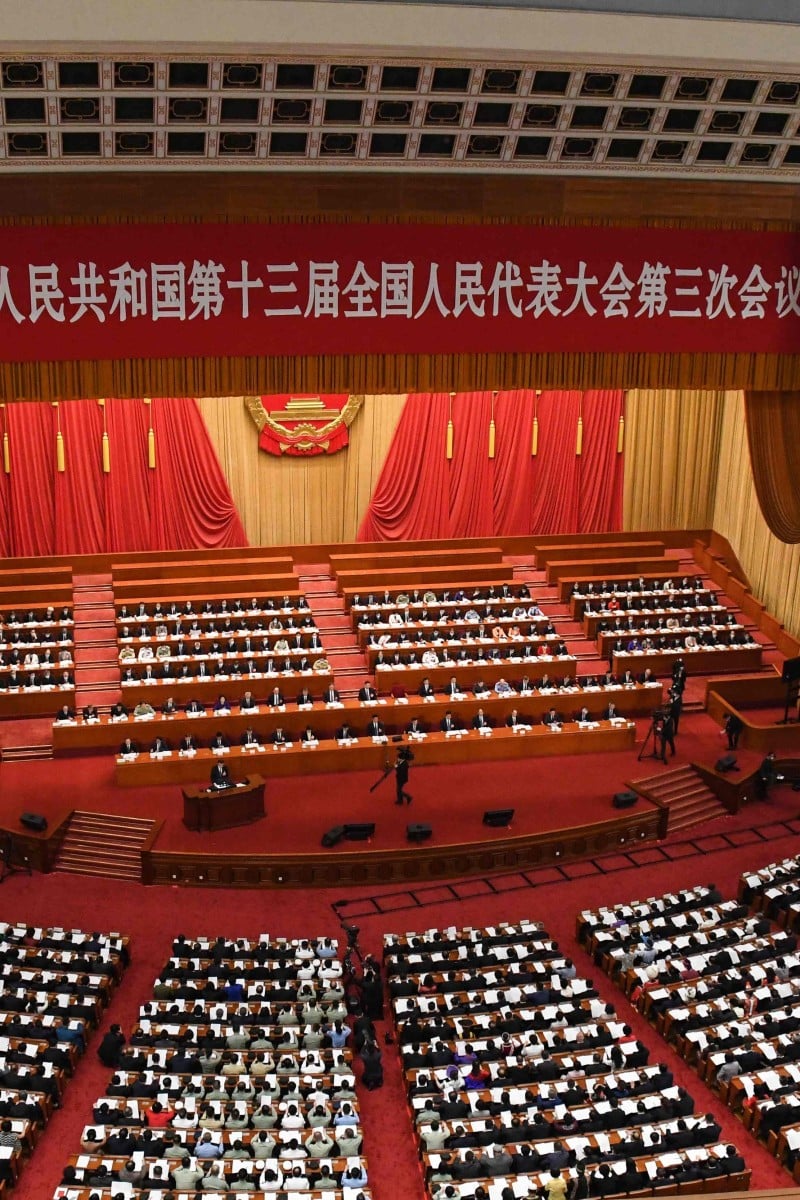 Student leaders say the proposed legislation infringes on the city's autonomy and "One Country, Two Systems"

They are adamant the law is aimed at suppressing the pro-democracy protests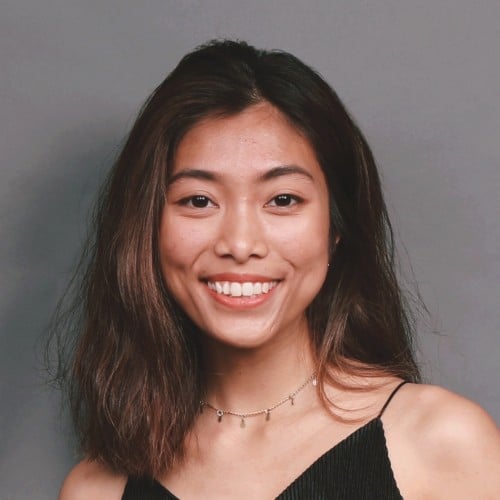 Joanne joined the Post in 2018. She majored in English Literature for her first degree and has a master's degree in Journalism.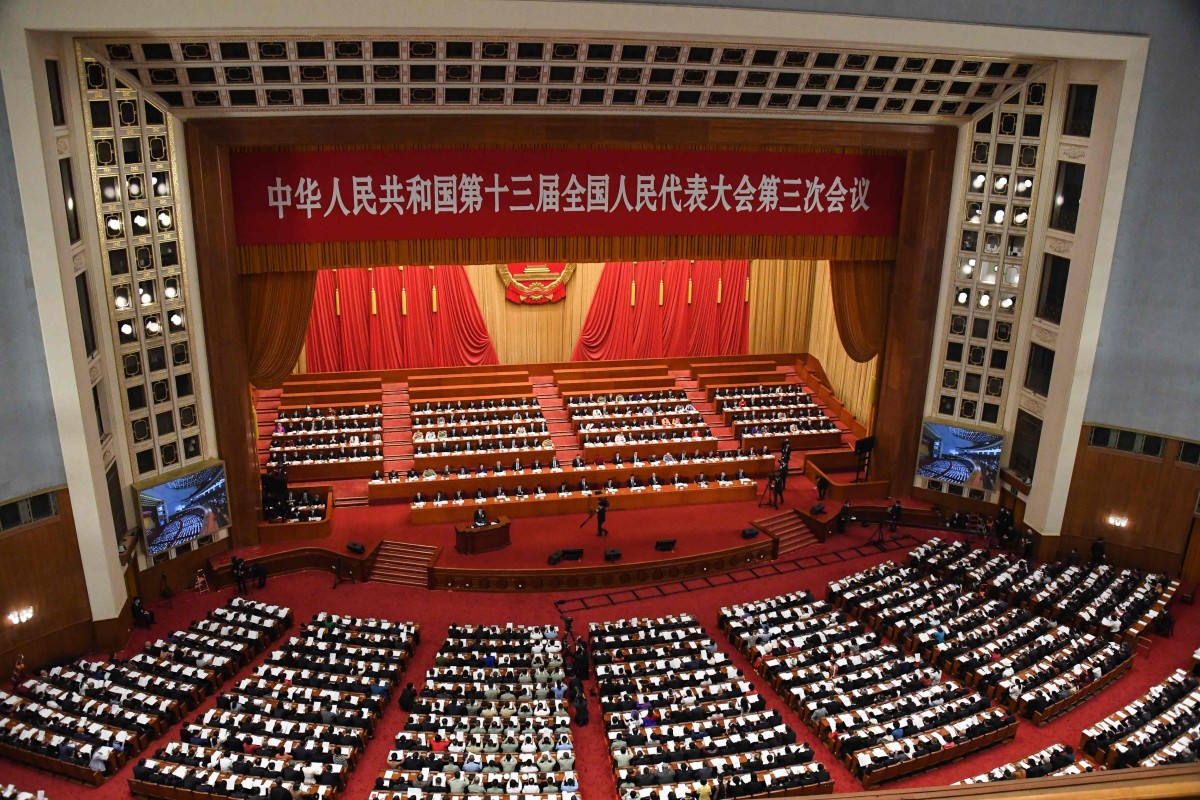 Pro-democracy student leaders in Hong Kong have expressed concern over the national security law introduced by the National People's Congress in the mainland.
Student groups expressed discontent towards the newly-revealed national security law, and said they were adamant that the fight for democracy was not yet over.
The Chinese government tabled a resolution on Friday to enable its top legislative body, the Standing Committee of the National People's Congress (NPC), to craft and pass a new national security law tailor-made for Hong Kong, it announced late on Thursday.
Sources told the SCMP that the new law would prohibit secessionist and subversive activity, as well as foreign interference and terrorism in the city – all developments that have been troubling Beijing for some time, but most pressingly over the increasingly violent protests that started with the controversial extradition bill.
National security bill: A background and timeline 
Many active participants in last year's protests were Hong Kong's students and teenagers, and Reuters once described the campaign as a student-led movement. According to a report released by the Hong Kong Police Force in March, among the 7,549 people who were arrested in the protests, 3,091 people claimed to be students.
Students Connect, a group formed during the tumultuous times last year, released a statement on Thursday saying that the legislation would severely damage the principle of "One Country, Two systems", a promise made by China to ensure a high degree of autonomy for Hong Kong as a Special Administrative Region for 50 years after the 1997 Handover.
"It is actually a political cleansing, in the name of national security," the statement said. "The promise of 50 years is an empty charade. We strongly condemn Beijing for arbitrarily destroying Hong Kong's democracy, freedom, human rights and rule of law," the statement read.
What to expect at China's National People's Congress
Yom Chong, the vice-president at Students Connect, told Young Post, "If China eventually forces its way into incorporating the national security law into the Basic Law, we will do whatever it takes to resist."
The 17-year-old said that over the past year, it was teenagers who had suffered most from the political turmoil. "We'll also have the longest future to bear in a Hong Kong without freedom of speech and assembly. So this really has a tremendous impact on us teenagers."
While he understood why people were worried and disappointed about the sudden legislation of the national security law, he said people should not feel overly panicked. "Rather, we need to stand firm and tell the Communist Party and the Hong Kong government that we're not going anywhere," he said.
DSE History question about Japanese occupation to be discarded 
Students Connect said they will set up two street booths near Kwai Fong and Wan Chai MTR stations on Friday, to educate people more about the national security law, national anthem law and Hong Kong Basic Law Article 23. They will have two more booths in Sha Tin and Sham Shui Po on Saturday. 
Demosisto's vice-chairman Isaac Cheng Ka-long told Young Post, "The national security law is clearly targeting the ongoing protests. The declaration of the law and its content is part of China's plan to completely destroy Hong Kong's system."
He added that the law is the biggest blow to Hong Kong's high degree of autonomy that the city has ever experienced.
"The most conspicuous impact on the teenagers of Hong Kong is that it'll strip away their freedoms, such as academic freedom and freedom of speech," Cheng said.
Pro-democracy politician Joshua Wong says Beijing is ignoring the will of the people in Hong Kong with the introduction of the new legislation. He added that in the future, if subjects like Liberal Studies, Chinese History and History touch upon anything regarding the sensitive history of China, the teachers and students who participate in the academic discussion can be arrested because it might be considered a threat to national security.
Cheng spoke on behalf of the Hong Kong Secondary School Students Action Platform, which was co-funded by numerous student groups like Demosisto, Ideologist and Demovanile.
Joshua Wong Chi-fung, a pro-democracy activist and politician who serves as secretary-general of the pro-democracy party Demosisto, tweeted that Beijing was completely ignoring the will of Hongkongers.
He added that Beijing's move was a direct retaliation of Hongkongers' efforts to promote awareness over the past year.
"Beijing is attempting to silence Hongkongers' critical voices with force," he said. "Hongkongers will not be scared in the face of the wolf-warrior policy. We will continue to tell the truth of China's authoritarianism to the world. We insist on it not because we are strong, but because we have no other choice."
Hong Kong teen found guilty of possessing "offensive weapons" for laser pointer 
Zack Ho, convenor of student group Inspidemia, also an HKDSE candidate this year, said the Communist Party had ceased to care about its international image, and Hong Kong had entered an age of "One Country, One System".
"I think this also reflects how the protests were able to trouble the Communist Party in a way that it had to make such a risky decision to contain Hong Kong," said Ho.
He believed that most teenagers in Hong Kong, including himself, were shocked by how easily the Communist Party could break its promise regarding Hong Kong's special status to remain the same for 50 years.
"I certainly don't see a bright future ahead of us, but I'd say we can just do our part, hold on tight to our values and protect what's left of Hong Kong," said Ho. Inspidemia also urged people to "go for a picnic" at Tamar Park on May 27, the day scheduled for the second reading of the national anthem bill at the Legislative Council, to express concerns about both the national anthem and national security law.
Sign up for the YP Teachers Newsletter
Get updates for teachers sent directly to your inbox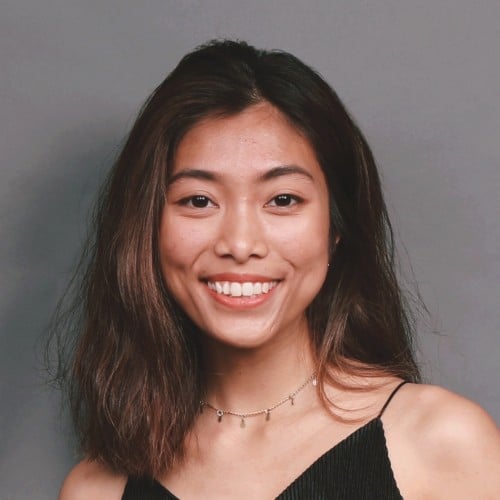 Joanne joined the Post in 2018. She majored in English Literature for her first degree and has a master's degree in Journalism.
Sign up for YP Weekly
Get updates sent directly to your inbox