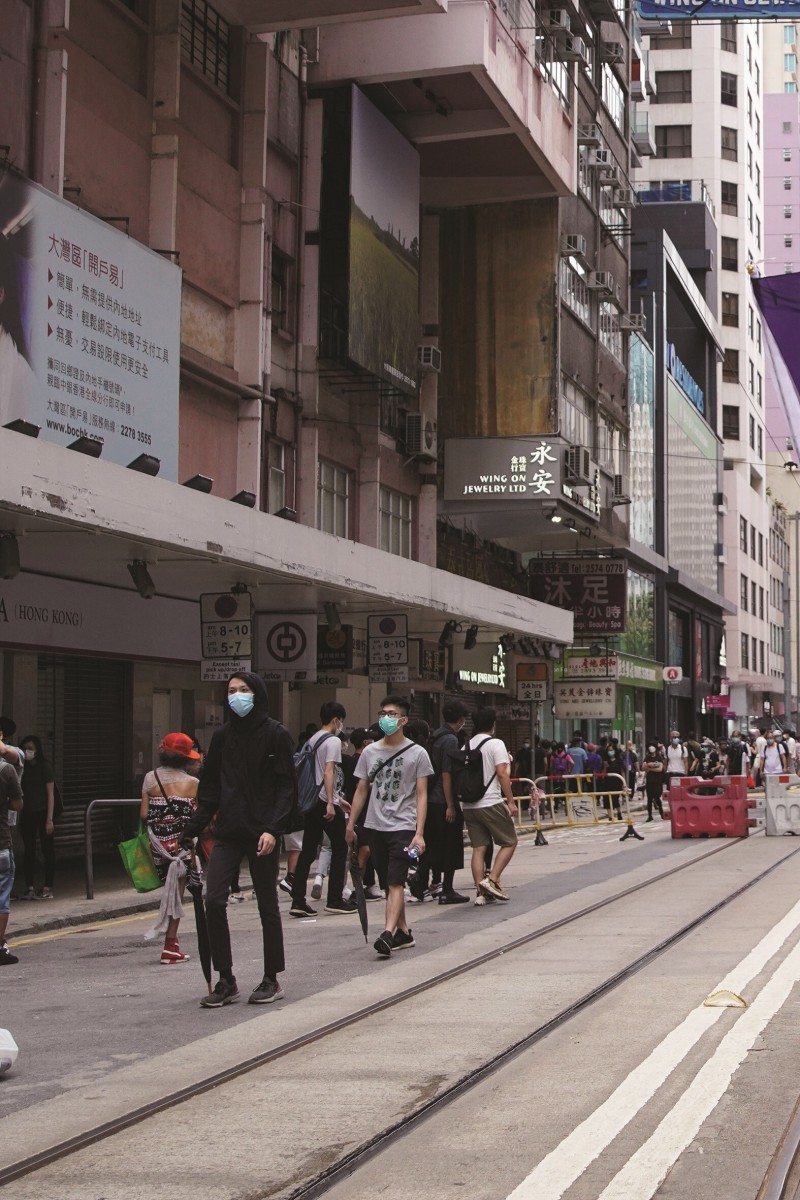 Two controversial bills are set to be passed as China takes a tougher stance on the city

Some student anti-ELAB organisations are now advocating the idea that independence should be openly discussed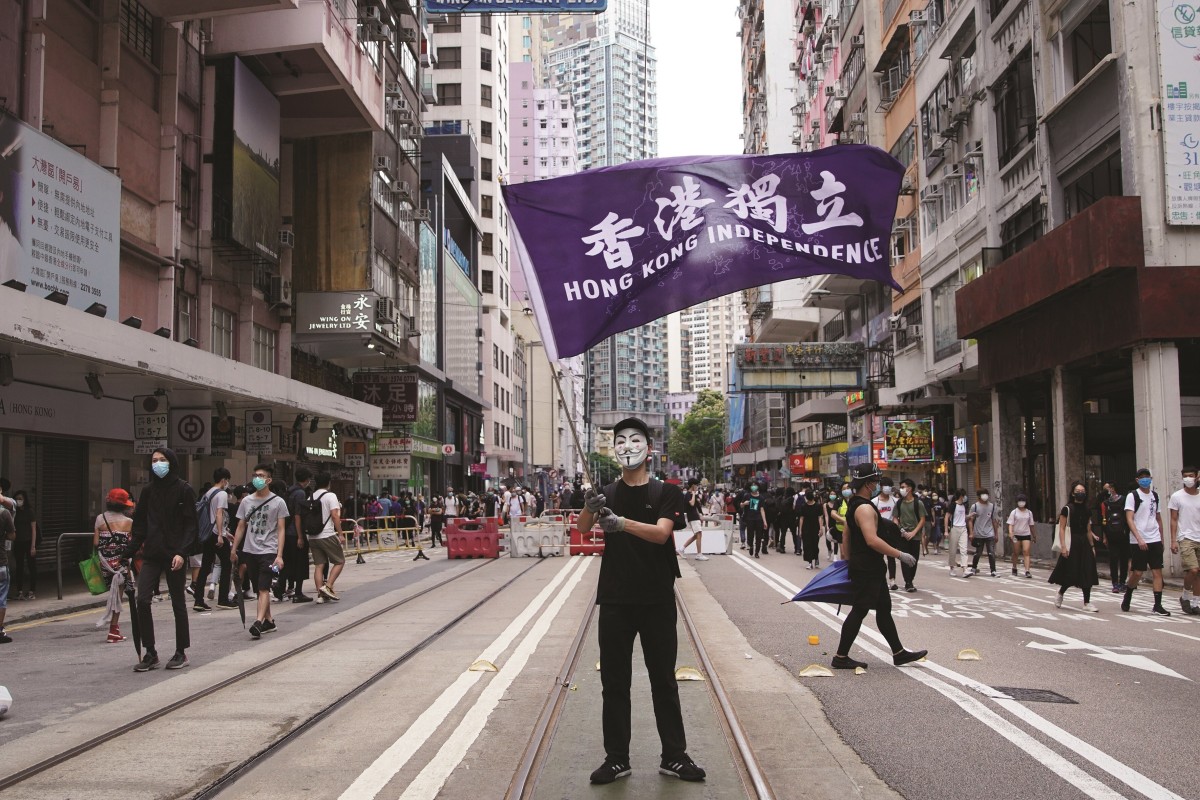 A protester waves a flag which reads "Hong Kong Independence" in Johnston Road in Wan Chai during a march from Causeway Bay to Wan Chai in protest against the government's proposed enactment of national anthem bill. 24MAY20 24MAY20 SCMP / Winson Wong
Student groups that were set up during the anti-extradition bill movement last year have decided to rename themselves as localism concern groups, with some also calling for discussions on Hong Kong's independence.
During the protests, Hong Kong students also started their own anti-extradition bill concern groups in secondary schools.
As violence escalated on both sides (protesters and police), the student anti-extradition bill groups organised peaceful activities, such as forming human chains, boycotting classes and protesting silently at school.
A letter from Carrie Lam to Hong Kong about the national security law
Almost a year on, the city – with the legislation of the controversial national anthem law and national security law looming – students are renaming their groups as localist groups.
The student concern group at Ying Wa College, a boys' secondary school, released a statement last Thursday night, saying that it will change its name from the original "Ying Wa College Anti-ELAB Concern Group" to "Ying Wa Localist".
The statement said "the group is aimed at promoting local culture at school and raising political awareness among students". The group also said it will take more action to "resist Communist tyranny" in Hong Kong and provide a channel for students to express their political views.
Delegates applaud as the result of a vote on the draft resolution for the controversial national security law for Hong Kong is displayed on a screen during the closing ceremony of the third session of the 13th National People's Congress.Slogans calling for the independence of Hong Kong are being chanted at rallies, especially during the anti-national anthem bill protests that took place on Wednesday.
The Basic Law says Hong Kong cannot be separated from China.
Ying Wa Localist spokesman said students should break through "the cage of traditional ideas" and come up with ways to fight tyranny. He encouraged them to believe in freedom and justice.
China approves plans to move forward on Hong Kong national security law
In December last year, True Light Girls' College students posted on their concern group Instagram account that independence should be openly discussed. Some of the school's students have recently set up another group called Independence Institute on Instagram to educate people about the possibility of Hong Kong independence. The account has 11,600 followers.
Student groups from United Christian College (Kowloon East) and Kowloon Tong School (Secondary Section) have also rebranded their concern groups to promote localist ideas.
Sign up for the YP Teachers Newsletter
Get updates for teachers sent directly to your inbox
Sign up for YP Weekly
Get updates sent directly to your inbox