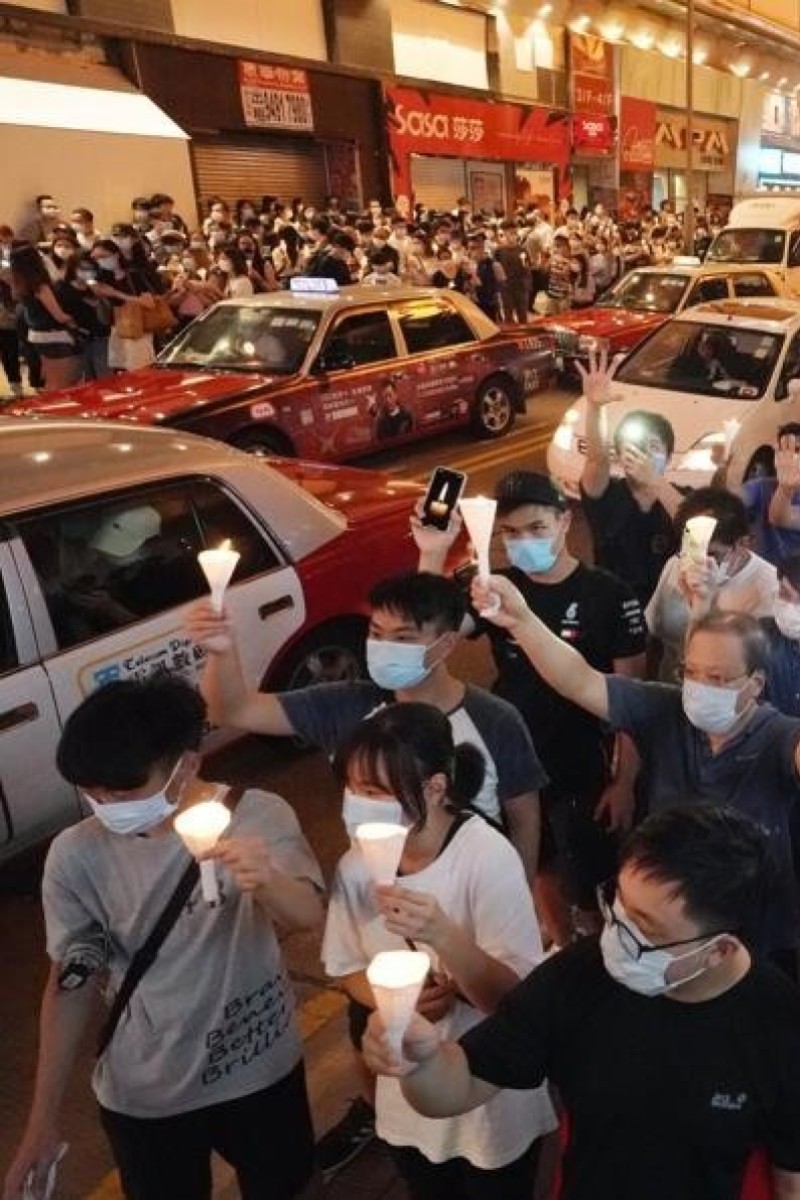 Young Hongkongers reflect on the lessons of the June 4 Tiananmen Square crackdown
The gathering was banned due to Covid-19 social distancing measures, but many still came together in Victoria Park

Some wonder if this could be the final vigil, as the national security law threatens to come into effect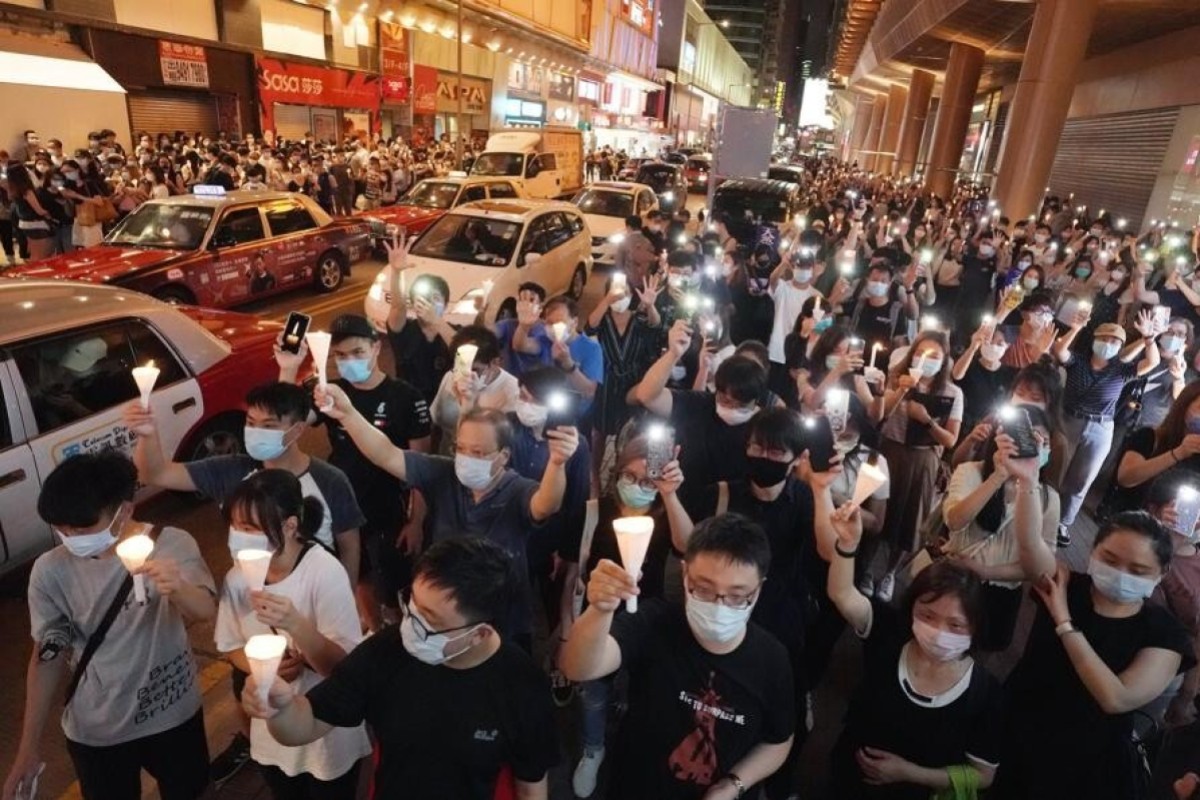 Hongkongers hold up candles for the vigil, along with five outstretched fingers, representing the five demands of the pro-democracy movement.
In the last few years, the organiser of the annual Tiananmen vigil in Hong Kong has endured questions about its relevance from young people who slammed it for being ritualistic, naive and idealistic for caring about democratic change in mainland China.
But this month, activists put aside such ideological differences in the face of a looming threat: a Beijing-decreed national security law that could come into effect very soon. Many feared it could outlaw the vigil, which had been the only mass commemoration of the bloody crackdown on Chinese soil over the past three decades.
"I used to find shouting slogans [in the park] a bit useless, especially when the alliance has been doing it all these years," said Mary Leung, a 24-year-old Chinese University student.
What Hong Kong textbooks get wrong about Tiananmen
On Thursday night, however, Leung showed up in Mong Kok with five of her friends to take part in a vigil spread across the city. "Now it becomes something we want to treasure: the exercise of free speech," she said.
As the annual event in Victoria Park was banned because of social-distancing rules in place to combat the coronavirus pandemic, participants popped up in assorted locations with candles. But that was not the only difference to the commemoration.
Where previously it was sombre and solemn as people mourned the loss of life in the 1989 student uprising in Tiananmen Square, on Thursday night they took the chance to reflect their discontent with the authorities after almost a year of anti-government protests.
A woman takes part in the June 4 vigil in Victoria Park.
Many sang the protest anthem Glory to Hong Kong, waved protest flags and chanted an array of slogans, from "no rioters, only tyranny" to "one nation, one Hong Kong".
Amid the rise of anti-mainland sentiments following the Occupy protests in 2014, some young people and student leaders had campaigned to snub the annual vigil in Victoria Park, which they had denounced as being ritualistic without achieving any breakthrough for democracy.
Some also hit out at vigil organiser the Hong Kong Alliance in Support of Patriotic Democratic Movements of China, arguing they should not be burdened with helping to bring democratic change on the mainland.
Tiananmen Square museum shows similarities to Hong Kong protests
A 22-year old participant, who called himself Hin, attended the vigil in Victoria Park while holding a flag with the image of pro-independence activist Edward Leung Tin-kei, who was jailed for being the primary instigator of the Mong Kok riot of 2016.
He said protesters across the political spectrum were putting aside their differences in the face of the new national security law.
"The freedom and democracy people fought for on June 4 [1989] is not so different from what we fight for now," he said. "If we don't commemorate June 4, maybe people will forget what my generation has done in a few decades' time."
30 Hongkongers reflect on the Tiananmen Square crackdown
Tobey Yau, 21, who works in social services, said she could sympathise with the alliance's "end one-party rule" slogan after last year's anti-government protests.
"What we're facing now in Hong Kong is very similar to what the generation of 1989 was experiencing back then. The government won't listen to your opinion and just does whatever it wants," she said.
Yau said the proposed national security law made her feel the desperation of those students at Tiananmen Square.
"Looking back at history, I worry we will also face the same situation," she said. "We are two generations walking the same path, but they failed. And now it seems like we will meet the same outcome."
Sign up for the YP Teachers Newsletter
Get updates for teachers sent directly to your inbox
Sign up for YP Weekly
Get updates sent directly to your inbox