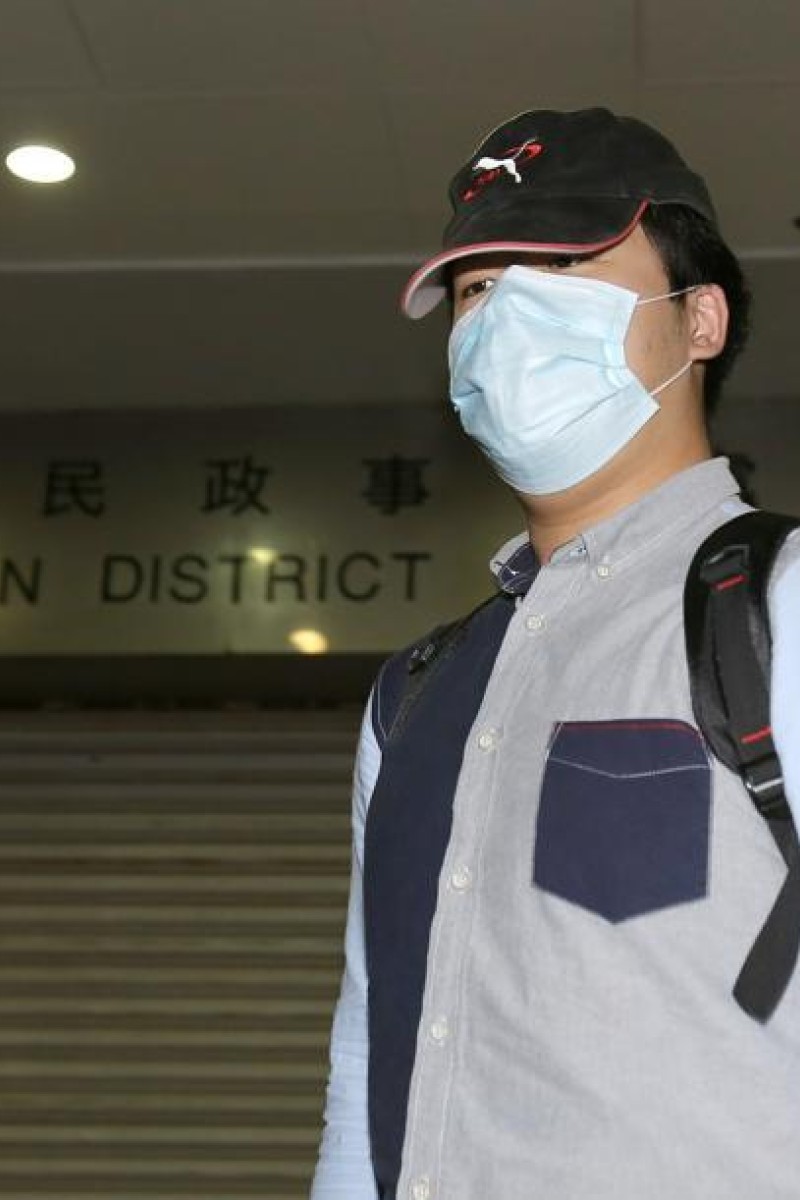 Hong Kong courts debate whether smoke cakes are considered explosives
Smoke cakes emit fumes, but do not explode, and are often used in theatre and photography

Officials argue they are still dangerous because they could cause chaos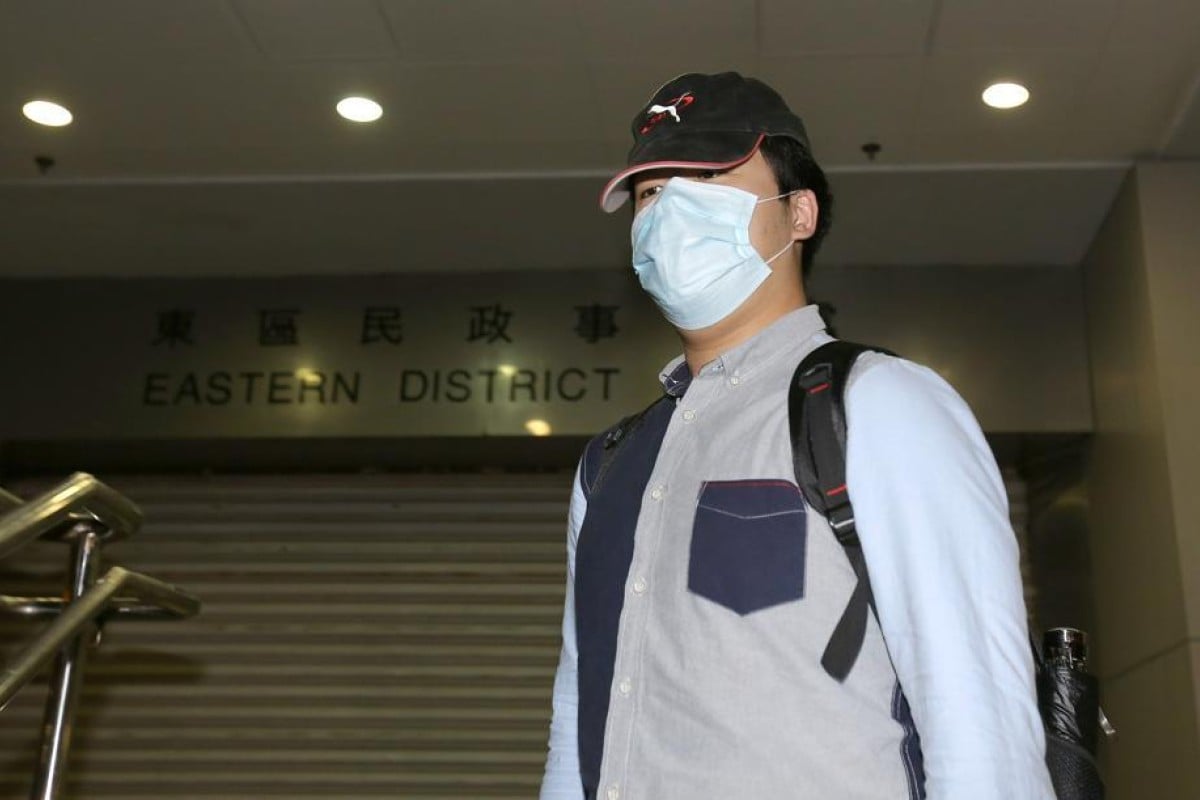 Kwan Ka-hei is the first person to be found guilty of possessing an explosive substance under Section 55 of the Crimes Ordinance over a pyrotechnic item. Photo: Apple Daily
Lawyers for a student jailed for carrying a pyrotechnic item in a 2015 protest said Hong Kong's top court should clarify whether "smoke cakes" are considered to be explosives.
Appellant Kwan Ka-hei was the first person in the city to be found guilty of possessing an explosive substance under Section 55 of the Crimes Ordinance over a pyrotechnic item.
He was intercepted by officers at the Admiralty Centre on December 16, 2015 and found with 16 smoke cakes, a pack of cigarettes and two lighters in his backpack. Lawmakers in the nearby legislature were at the time debating controversial online regulations, called "Internet Article 23".
Hong Kong legislature votes to ban insults to the national anthem 
Smoke cakes emit fumes when ignited, but do not produce an explosion. A bomb disposal officer concluded they were pyrotechnic substances that functioned by a "non-detonative, self-sustaining energy-producing chemical reaction".
While the ordinance did not define the keyword "explosive", Deputy Magistrate Jacky Ip Kai-leung held that the smoke cakes would fall under the category according to its definition under the Dangerous Goods Ordinance, which included substances that produce a pyrotechnic effect.
Kwan was jailed for three months in December 2016 upon his conviction, which was subsequently upheld by the High Court last July.
Hong Kong pro-democracy student groups rebrand as localists 
At the Court of Final Appeal on Tuesday, Chief Justice Geoffrey Ma Tao-li observed that substances with a pyrotechnic effect could be deadly, and smoke bombs in particular could cause skin burns as well as cornea damage or even blindness.
"It's not just some fun smoke bomb," Ma said.
But defence counsel Charlotte Draycott SC argued that "a smoke cake in any ordinary language is not an explosive" and said there were legitimate uses for the item, such as on stage and in photography, which were not necessarily disruptive.
Draycott also argued that the pyrotechnic effect of smoke cakes should not be "read into" the Crimes Ordinance when the legislature had two opportunities to enact the definition but chose not to do so while amending the Dangerous Goods Ordinance.
Hong Kong's press freedom drops to record low 
Given that the Crimes Ordinance made no reference to the pyrotechnic effect or the legislation that carried this definition, Draycott argued the lower court had adopted the meaning "through the back door".
But acting deputy director of public prosecutions Paul Ho Wing-kwong observed that the definition of explosive under the Crimes Ordinance was intended to be wide and that Section 55 was preventive in nature, so it did not require an actual explosion for a person to commit the offence.
Ho also argued that pyrotechnic effects were "not necessarily less serious than explosive" ones, given that the present case involved 16 smoke cakes at a public event with a large number of people next to the Legislative Council.
"Just imagine the commotion or chaos that could have been caused if any one of the smoke cakes were ignited," Ho said.
Sign up for the YP Teachers Newsletter
Get updates for teachers sent directly to your inbox
Sign up for YP Weekly
Get updates sent directly to your inbox