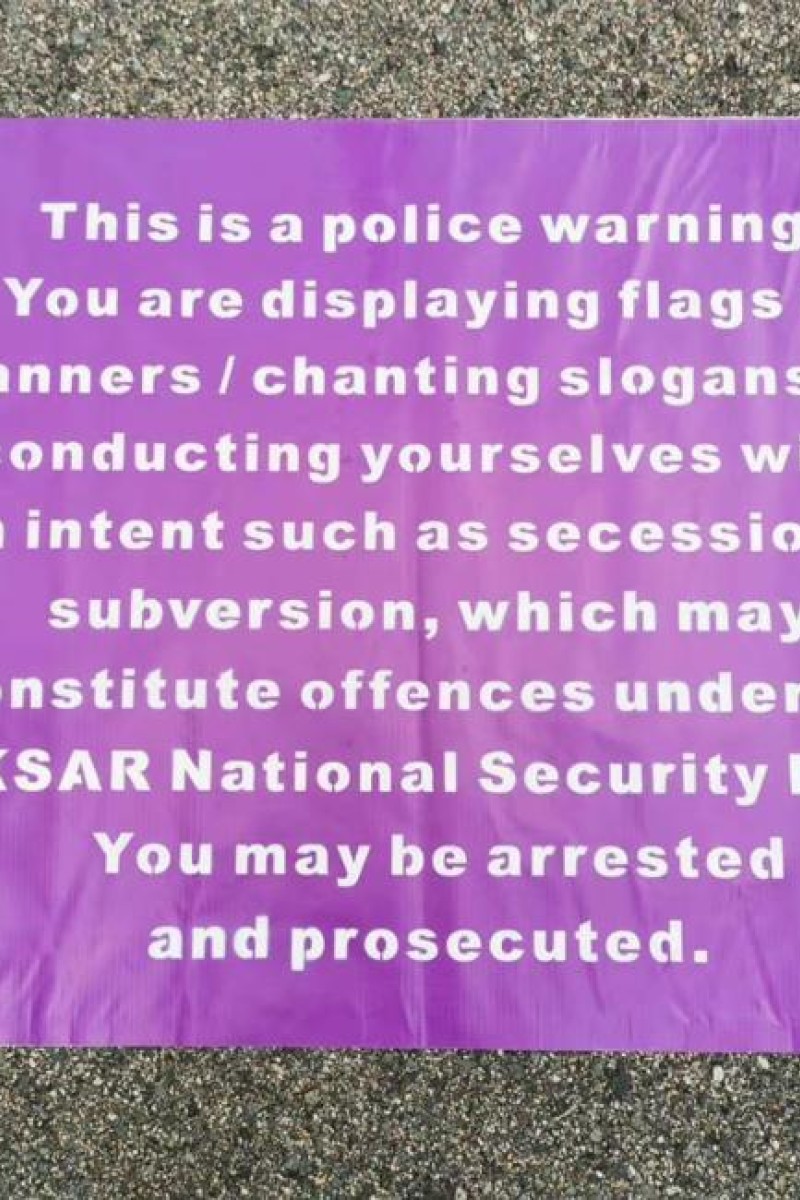 Calls for Hong Kong independence warrant arrest under national security law, police say
'Liberate Hong Kong, Revolution of our Time' banners and flags now illegal under new law

Officers told not to take immediate action against pro-democracy shops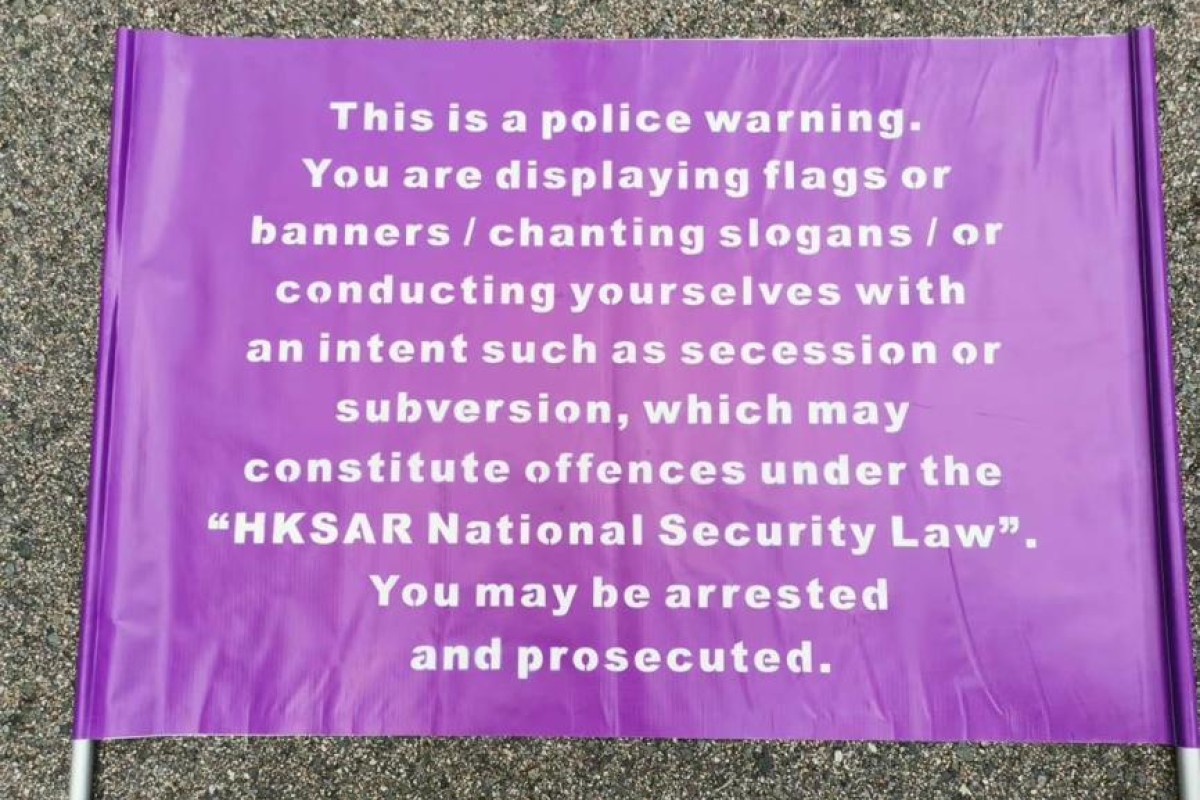 Police have made a new flag warning against behaviour that could break the new national security law. Photo: Handout
Anyone advocating for Hong Kong's independence or liberation can immediately be arrested by police under the new national security law.
Even carrying an item that does so would be enough to get a person detained, a source said.
At a briefing session after the legislation came into force at 11pm on Tuesday, officers were told flags and banners bearing slogans related to independence, liberation and revolution, such as "Liberate Hong Kong, revolution of our time" were now illegal.
A senior superintendent in charge of the new special unit, established to enforce the law, told those at the meeting the Department of Justice had advised the force that anything advocating independence or liberation was banned.
What to do if you're arrested by the police 
Anyone doing so was liable to be charged with committing secession or subversion under the new law. Either crime is now punishable by up to life in prison.
"If we spot any of these activities, such as at a rally, or in any other public display, we are told to film the situation and seize the items as evidence," said an officer who was at the briefing. "A warning could be given to the individual before an arrest, but it is not a must. It depends on the situation.
"If we do a stop and search, and find banned items on a person, we could arrest them immediately. If no arrest is made, police reserve the right to do so later pending further investigation."
Banned items were not just limited to those that advocated for the city's split from China, the source added, but also those that called for independence for Taiwan, Tibet and East Turkestan.
The senior superintendent also advised officers to notify headquarters if an arrest was made. The suspect would be taken to the nearest police station to meet with the duty officer, and would then be transferred to Ma On Shan Police Station to be investigated by the new special unit.
A suspect would ultimately be returned to the police station where they were first processed, pending bail or trial.
Officers also discussed scenarios in which they were advised to make an immediate arrest. This included a banned slogan being displayed on a car window.
But officers were not told to take immediate action against pro-protest businesses, dubbed "yellow shops", which often display pro-independence slogans and items.
Beijing passes Hong Kong national security law
"We are asked to report this to relevant departments for further investigation," the source said.
Police said in an official statement on Tuesday evening the force would resolutely enforce the new law.
"In response to the various criminal acts that endanger national security, the Hong Kong Police Force will conduct arrests and take other law enforcement actions in accordance with the national security law, and the laws of Hong Kong, to protect the life and property of Hong Kong citizens and the basic rights and freedoms they enjoy under the law," the statement read.
"The Hong Kong Police Force will fully perform its duties and strictly enforce the law to restore social order and ensure the effective implementation of the National Security Law in the HKSAR to safeguard national security."
Sign up for the YP Teachers Newsletter
Get updates for teachers sent directly to your inbox
Sign up for YP Weekly
Get updates sent directly to your inbox