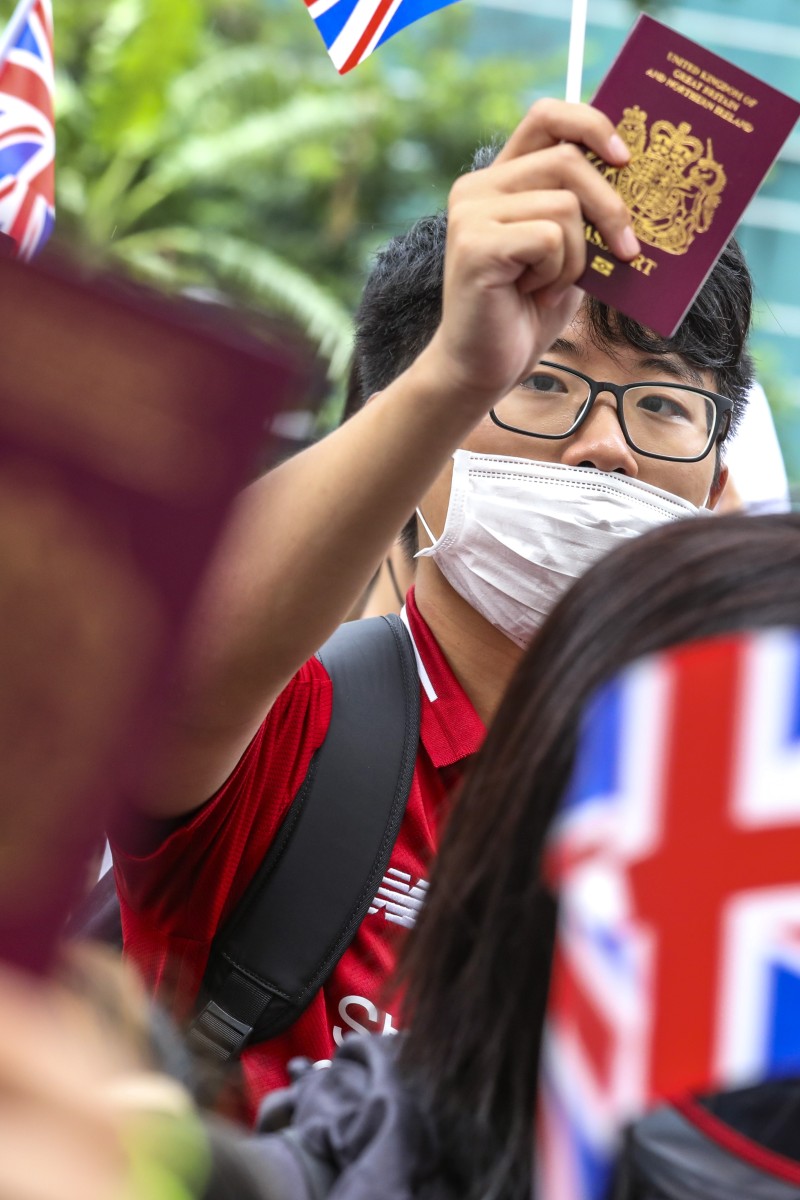 UK offers Hongkongers with BN(O) passports residency; path to British citizenship
Holders of British National (Overseas) passports and their dependents are eligible, according to Prime Minister Boris Johnson

Roughly 3 million Hongkongers will qualify and there is no quota on numbers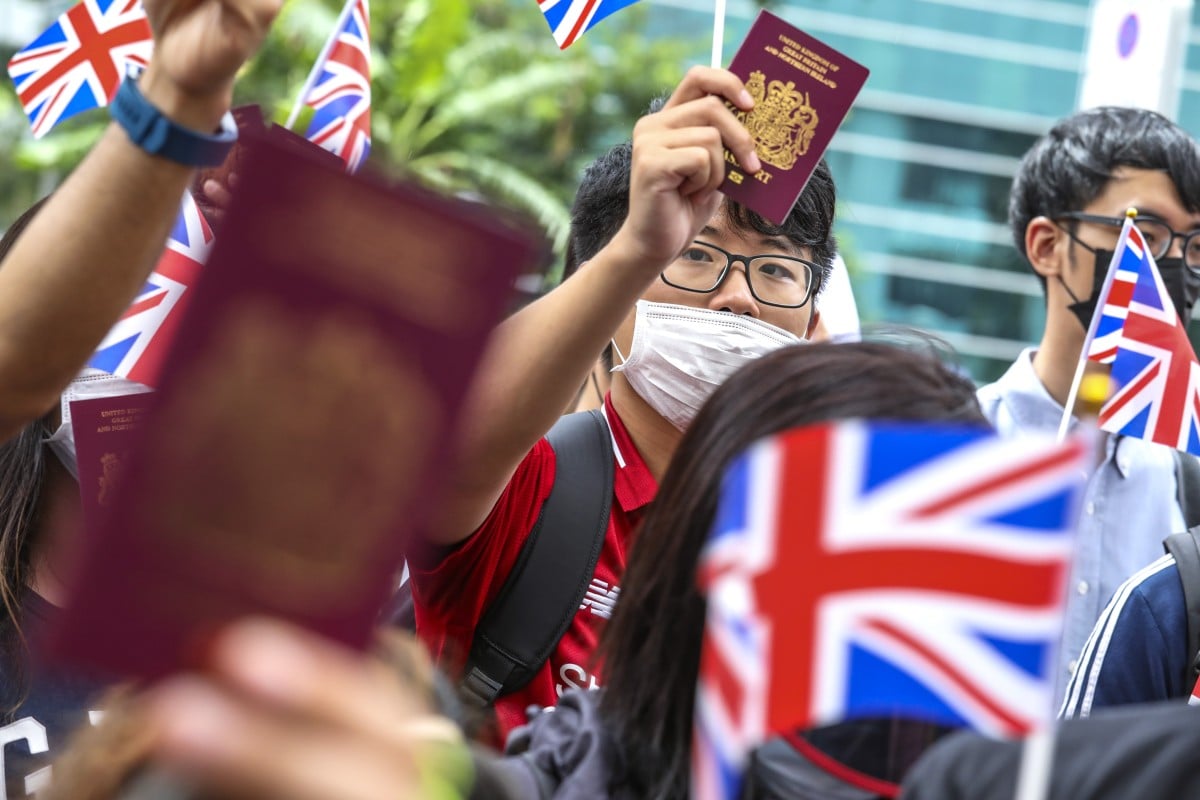 Activists in Hong Kong have long urged the UK government to grant full rights to BN(O) passport holders. Photo: Nora Tam/SCMP
UK Prime Minister Boris Johnson announced on Wednesday that millions of Hongkongers eligible for British National (Overseas) passports, their spouses and underage children will be allowed to resettle in the UK and given a path to British citizenship.
The historic change to the rights of Hongkongers born during the colonial era was announced hours after China officially imposed a sweeping national security law on Hong Kong.
"The enactment and imposition of this national security law constitutes a clear and serious breach of the Sino British Joint Declaration," Johnson told Parliament.
Foreign Secretary Dominic Raab told Parliament that holders of BN(O) passports would have the right to remain for five years after which they can apply for settled status – effectively giving them permanent residency. After 12 months of settled status, they can apply for citizenship.
Raab added: "There will be no quotas on numbers."
"This is a special, bespoke set of arrangements developed for the unique circumstances we face and in light of our historic commitment to the people of Hong Kong," Raab said.
Crucially, the two did not repeat previous references to "extendable periods of 12 months" during the five-year period.
Pro-independence slogans illegal under national security law
Whether that means BN(O) holders will be relieved of the need for annual renewals, as previously suggested, remains to be seen in detailed proposals to be outlined by Home Secretary Priti Patel.
The Foreign Office said the new policy would be implemented in the coming months, with the exact date and further details to be announced in due course.
It added: "In the meantime, we will ensure BN(O) citizens who wish to come to the UK will be able to do so, subject to standard immigration checks."
Also on Wednesday, China's ambassador to the UK was summoned to the Foreign Office over the imposition of the security law.
National security law revealed in detail
Liu Xiaoming was called to a meeting with the Foreign Office's permanent undersecretary, Simon McDonald, on the same day as hundreds of people defying a protest ban in Hong Kong were arrested, some under the new law.
McDonald made clear the Britain's "deep concern" over the new law, reiterating that it breached the Sino-British Joint Declaration that was signed in 1984 and gave Hong Kong nearly full autonomy for 50 years after Britain handed the territory back to China in 1997.
It was only the second time a Chinese ambassador has been called to the Foreign Office about Hong Kong since 1984.
Pro-democracy political group Demosisto disbands 
Liu did not comment about the meeting in his tweet that said: "#NationalSecurityLaw will bring the order&stability to the HKSAR and get its economy back on track. We have every confidence in the better&brighter future of #HongKong!"
He also did not mention if he raised any objection to Britain's change to the BN(O) policy.
As of February, there were 349,881 holders of BN(O) passports and the British government estimates that around 2.5 million people who used to hold the passports are eligible to apply for them.
Sign up for the YP Teachers Newsletter
Get updates for teachers sent directly to your inbox
Sign up for YP Weekly
Get updates sent directly to your inbox