Students from Diocesan Boys' School and St Paul's Co-educational College were among those who scored full marks on the assessment

English Schools Foundation will release their students' results tomorrow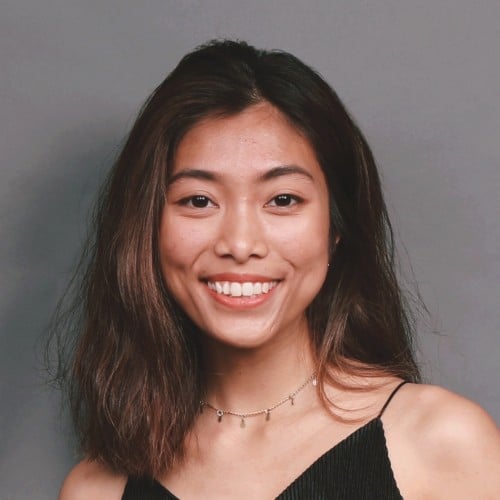 Joanne joined the Post in 2018. She majored in English Literature for her first degree and has a master's degree in Journalism.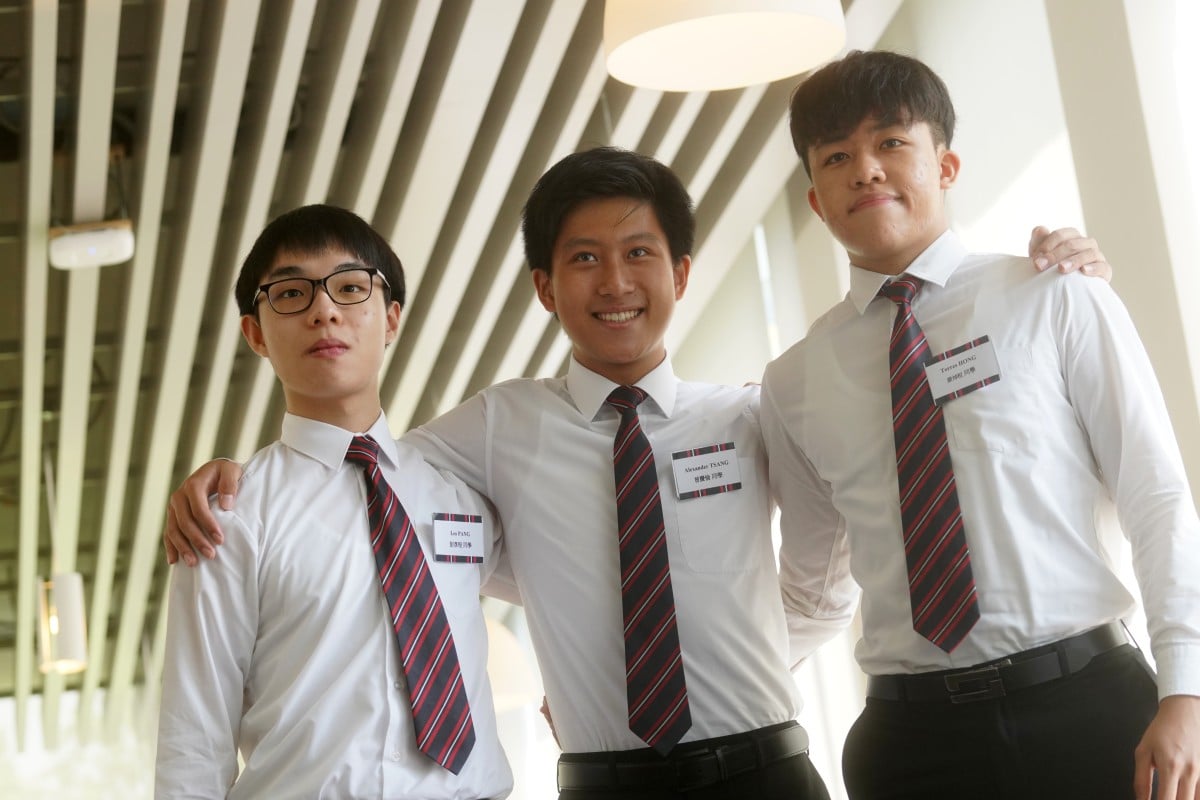 Leo Pang Yin-ching, Alexander Tsang Hing-lun and Torres Hong Cheuk-wun of Diocesan Boys' School all achieved the maximum score of 45 points on the IB exam. Photo: SCMP / Winson Wong
Twenty-three Hong Kong students have achieved perfect scores - the maximum 45 points - on this year's International Baccalaureate (IB) examinations, 11 less than last year's total. 
A total of 2,324 candidates from 33 schools completed either the Diploma Programme or the Career-related Programme in Hong Kong this year. While English Schools Foundation (ESF) will reveal their students' results on Tuesday, other schools have been releasing their results since Monday morning. 
At Diocesan Boys' School (DBS), three students received the maximum score this year and nine earned 44 points. In DBS, the average score among the 60 students who were in the IB programme was 41.
Sleeping with textbooks and other weird exam study rituals
In March, the IB exams scheduled for April and May were cancelled amid the coronavirus pandemic.
We spoke to the three DBS top scorers.
Alexander Tsang hing-lun said that, when he initially heard about the cancellation of the exams, he was shocked, but soon calmed down. "I looked at my track record of internal assessment and predicted to the best of my ability what - without the exams, based on my internal assessment - my final grade would be," he said. "I used that to plan which university offers I would take or not."
Seventeen-year-old Leo Pang Yin-ching also found it stressful when it was announced that the exams would not go ahead. "The conditional offers were quite high, and since our internal assessments were sent to IB for remarking," he said. He added "I was worried that the external examiners would have a very different standard from our school teachers … so I was very, very worried" until he received his results.
The therapy dog that helps students relieve stress 
Alexander was full of praise for the IB system because it encourages friendly competition between students. "You make notes and share notes … Leo and I shared our history notes, and Torres and I sat next to each other in class. This is a very important culture that I believe every topscorer [should build]," said the 17-year-old.
All three DBS topscorers opted for universities in Britain. Both Alexander and Leo will pursue a degree in Law at the University of Cambridge, while Torres will study Economics and Philosophy at London School of Economics, saying "I feel like Economics can help solve many world problems … But while we focus a lot on achieving benefits in economics, we lack discussions about ethics; that's why I decided to study philosophy as well." 
St. Paul's Co-educational College has four full score IB students this year. From left: Lou Tsz-ching; Chan Yuet-yee; Christian Suen; Christien Wong. Photo: SCMP/ Chan Ho-him
At St Paul's Co-educational College, four students earned 45 points, and nine students received 44 points. 
One top-scorer, Christien Wong, received conditional offers to study medicine at both the University of Hong Kong and Chinese University, and is still undecided as to which place to accept.  
"I believe wholeheartedly in the saying, 'life affects life'... I'm surrounded by a lot of medical practitioners in my family and I've been looking up to them, especially their selflessness towards patients, since I was a kid. So I hope to be like them and serve the community as well," the 17-year-old said.
Fellow 45-pointer Christian Suen Chung-man, said he will study human, social, and political sciences at Cambridge. 
"I was inspired by a Unicef programme about children's rights when I was in Form Two," said the 18-year-old "It's been my dream to work at the United Nations because I want to make a difference to international policies."
Self-care tips for your mental and emotional health
Victoria Shanghai Academy (VSA) announced they had four students who scored 44 points this year; the average score at the school was 36.2.
Angie Cheang Ching-hang, who scored 44 points, is also a leader in the school's Mathematics Team and Coding Club. She will study mechanical engineering at Imperial College London.
 
Another VSA 44-pointer, Elizabeth Shing Hoi-tung, plans to study pharmacy at Chinese University. She became interested in pharmacy through biology lessons, saying she was eager to explore the ethical and appropriate use of drugs in the future.
Sign up for the YP Teachers Newsletter
Get updates for teachers sent directly to your inbox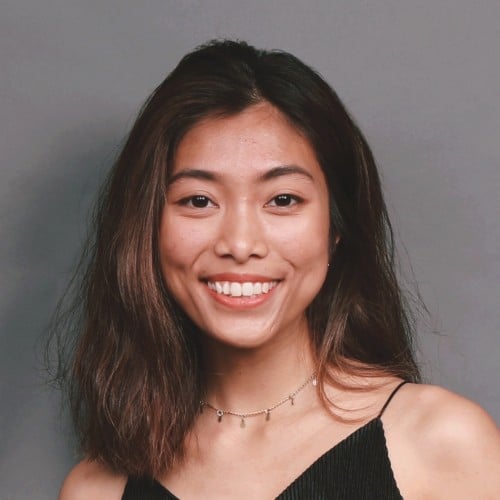 Joanne joined the Post in 2018. She majored in English Literature for her first degree and has a master's degree in Journalism.
Sign up for YP Weekly
Get updates sent directly to your inbox