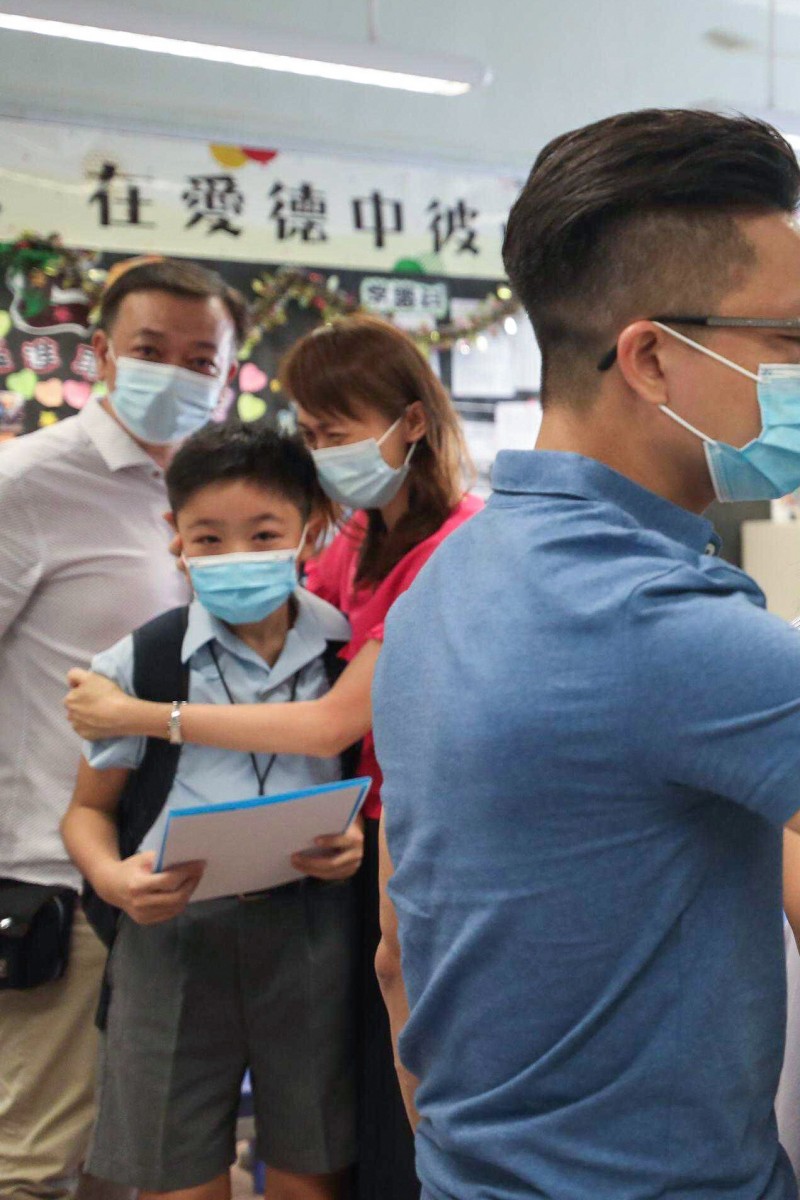 Hong Kong secondary school placement results released; 90 per cent get placed within their top 3 picks
More than 54,000 primary students took part in this central allocation round

Around 77 per cent received an offer from their top choice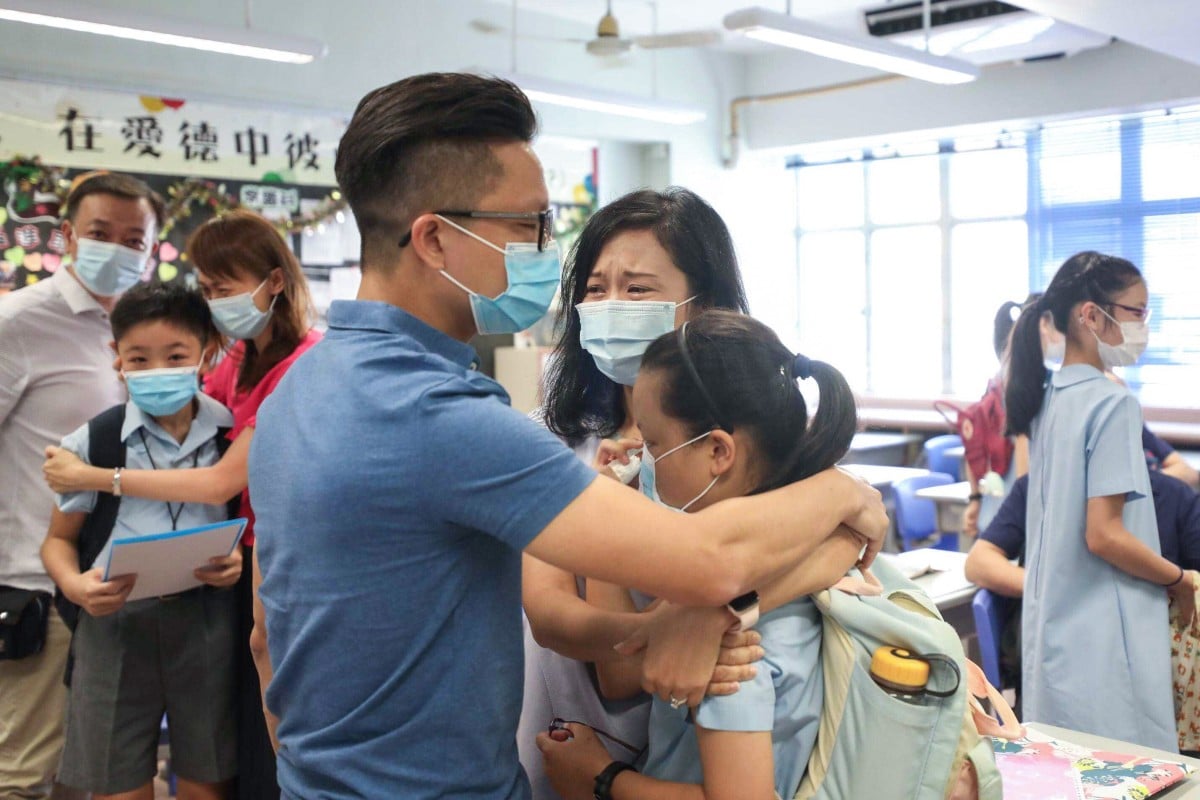 Ellie Wong Lok-tung, 11, and her parents got very emotional when they found out Ellie had been allocated to a school of her first choice at True Light Girls' College. About 90 per cent of students got into one of their top three picks. (Photo: SCMP / Xiaomei Chen)
Scenes of pure happiness could be found at many Hong Kong primary schools on Tuesday, as more than 54,000 Primary Six children received their secondary school placement results. Around 90 per cent of pupils were allocated one of their top three picks, while 77 per cent received an offer at their top choice.
One primary school principal believed this year's higher success rate might be a result of parents making "more prudent choices" because of a rising number of graduating pupils, which is up more than 1,100 compared to last year's 52,900.
Competition has been fierce, with pupils allocated to secondary schools in two stages. The first batch were allocated through discretionary placement in April, and the rest have to take part in the central allocation round.
National security law: EDB tells Hong Kong schools to remove books that 'possibly violate' legislation
At Yaumati Catholic Primary School (Hoi Wang Road), about 87 per cent of the 159 Primary Six pupils got a place at their top three choices, and 70 per cent were admitted into the top picks, both higher than the average success rate.
Ellie Wong Lok-tung, 11, got into her top choice at True Light Girls' College. Both she and her mother were in tears, as they had been worried about the final results.
"I am really, really happy," Wong said. "I can go home now and play with my younger sister."
Another pupil, Xavier Pang Sheung-cheun, who screamed and bursted into tears after receiving his admission slip, also said the result was "an unexpected surprise". He has been admitted into the elite boys' secondary school, La Salle College.
Xavier Pang Sheung-chuen, 12, (sitting behind desk and covering his eyes) cries happy tears when finding out he has been allocated to a school of his first choice, La Salle College.
Eva Lam, his mother, said they felt as if they had "hit rock bottom" when they were not allocated to La Salle in April.
"Xavier's performance had been quite well all along, but perhaps competition is tight and other children's performances were even better," she said. "La Salle College has been our preferred choice as the school has many student activities and good past results."
Polly Chan Shuk-yee, the Catholic school's principal, said as some face-to-face interview opportunities at secondary schools during the discretionary allocation stage had been cancelled because of the coronavirus pandemic, pupils who were better at oral interviews could have been affected.
A student surnamed Chan, accompanied by her parents, arrives at David Li Kwok Po College in Yau Ma Tei to see if she can get a place after not being satisfied with her school allocation. Photo: Xiaomei Chen
But she said the placement satisfactory rate at her school had been better than last year, with a 5 per cent increase in successful applications to pupils' top three choices.
"Pupils and parents have made their choices more prudently under a growing number of students applying for secondary schools. That might be a reason the percentage of those who got into the top three choices is higher this year," Chan said.
For those unhappy with their allocation results, they could go to make a last-ditch bid and "door knock" at their preferred schools and apply for the places left.
23 Hong Kong students achieve perfect scores on IB exam
A parent, surnamed Chan, went door knocking at a Yau Ma Tei secondary school even though his child got into their first choice.
"We were not really satisfied with our [top] choice … as that choice was still not our most preferred," he said, adding he might also approach a few other schools as well.
An Education Bureau spokesman urged parents to accept the allocation results "with a positive attitude" and continue to support and encourage their children, even if they did not get their preferred school, instead of "letting their expectations become a burden".
Sign up for the YP Teachers Newsletter
Get updates for teachers sent directly to your inbox
Sign up for YP Weekly
Get updates sent directly to your inbox