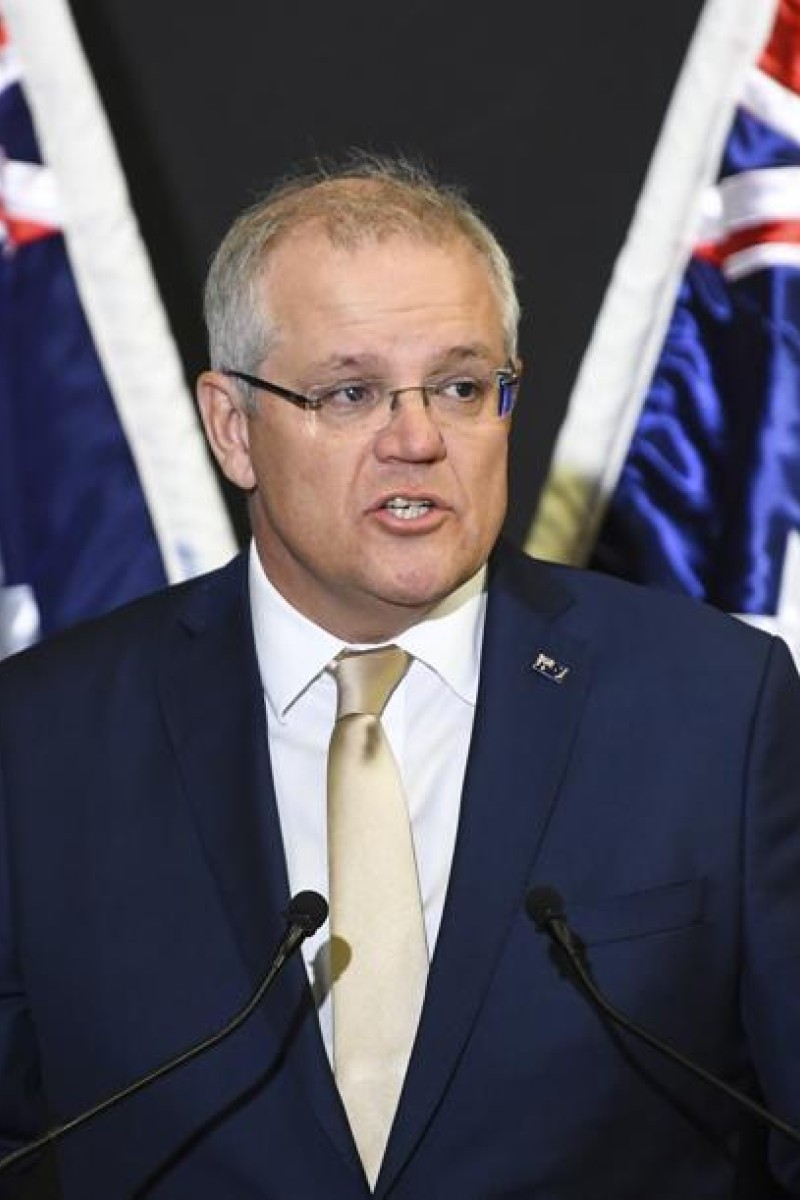 Australia offers Hongkongers way to get to residency; suspends extradition treaty
About 10,000 people from Hong Kong on student and temporary visas will be able to stay following the passage of the national security law

New Zealand also announced it would review its ties with the city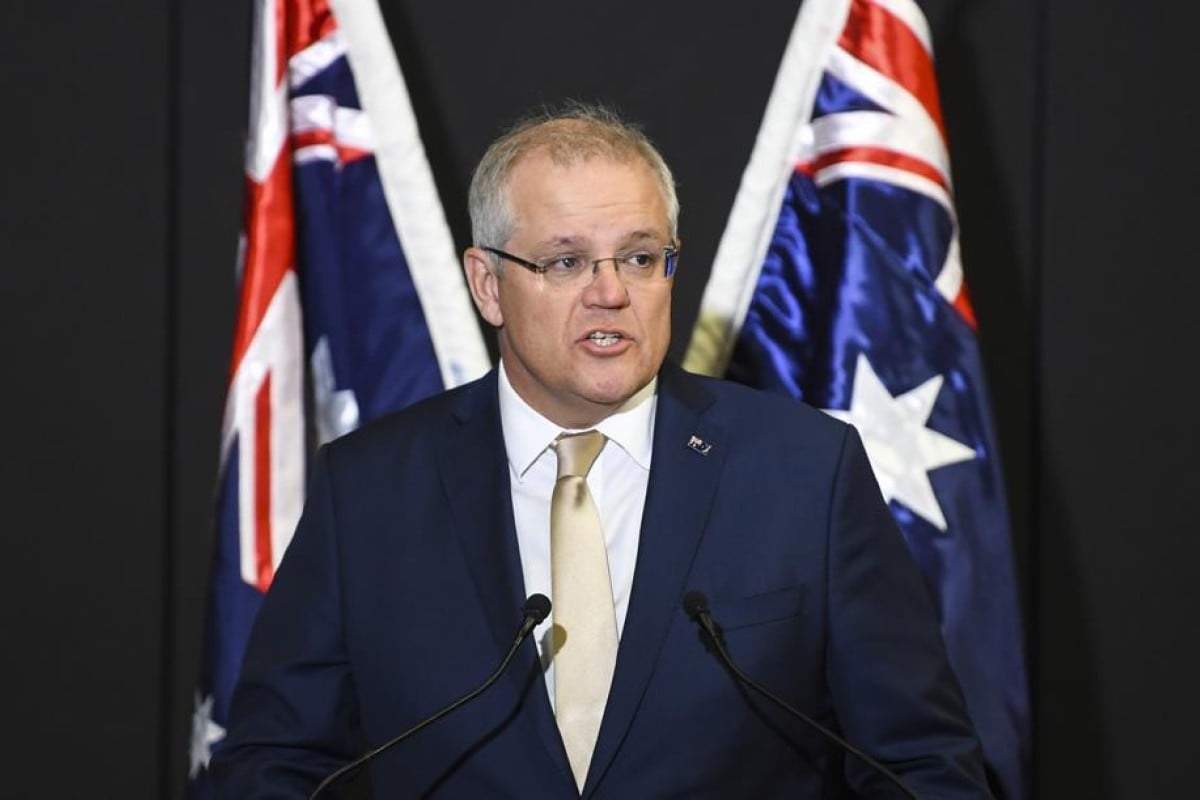 Australian Prime Minister Scott Morrison said about 10,000 Hongkongers will be able to stay in the country. Photo: EPA
In a move welcomed by activists but likely to increase tensions with Beijing, Australia announced it will suspend its extradition treaty with Hong Kong and give Hongkongers on temporary visas a pathway to permanent residency in response to the new national security law.
Prime Minister Scott Morrison on Thursday said the national security law constituted "a fundamental change of circumstances in respect to our extradition agreement with Hong Kong" and Australia had "formally notified Hong Kong and advised the Chinese authorities" of the decision.
The suspension of the treaty follows a similar move by Canada last week. Following the announcement, New Zealand announced it will review its Hong Kong ties, announcing on Thursday that it was reviewing settings of its relationship with Hong Kong, which would include extradition arrangements, controls on exports of strategic goods and travel advice.
"China's decision to pass a new national security law for Hong Kong has fundamentally changed the environment for international engagement there," Foreign Minister Winston Peters said in a statement.
UK offers Hongkongers with BN(O) passports path to citizenship
Morrison also said about 10,000 Hongkongers on student and other temporary visas will be able to stay in the country following the passage of the law that critics say drastically curtails the rights and freedoms guaranteed under the "one country, two systems" framework governing Hong Kong.
"There will be citizens of Hong Kong who may be looking to move elsewhere, to start a new life somewhere else, to take their skills, their businesses and things that they have been running under the previous set of rules and arrangements in Hong Kong, and seek that opportunity elsewhere," Morrison told reporters in Canberra. "Australia has always been a very welcoming country to such people from all around the world."
The move signals the largest single resettlement of Chinese on humanitarian grounds by Australia since former prime minister Bob Hawke's decision to allow 27,000 Chinese students stay in the country following the Tiananmen Square crackdown in 1989.
US announces foreign students may not stay if all classes move online
Morrison said the government would not open a new humanitarian intake for Hongkongers currently outside Australia but instead offer incentives to Hong Kong businesses to relocate and give special consideration to Hongkongers eligible for the Global Talent Scheme Visa.
The 2016 census recorded nearly 87,000 Hong Kong-born people in Australia. 
The announcement came just minutes after Canberra updated its travel advice for the city to warn its citizens they "may be at increased risk of detention on vaguely defined national security grounds".
Morrison had last week said his government was "very actively" considering proposals to offer safe haven to Hongkongers, following Britain's decision to offer a pathway to citizenship to some 3 million residents eligible for British National (Overseas) passports.
Hong Kong libraries remove books by pro-democracy activists 
Alex, a Hongkonger studying at the University of South Australia, welcomed the option to stay in Australia, saying he was afraid of being arrested for supporting the anti-government protest movement in Hong Kong, as the new law claims jurisdiction over people outside the territory.
"I think it is a very good opportunity for Hongkongers to start a new life," said the student, who asked his surname be withheld. "I am extremely worried as I was quite active in supporting Hong Kong democracy."
Hong Kong authorities have so far arrested 10 people under the new law, including a 15-year-old girl accused by police of displaying a flag advocating Hong Kong independence during last week's protests against the legislation.
The law, which prohibits secession, subversion, terrorism and collusion with foreign forces, has been criticised by rights activists and legal experts in Hong Kong and overseas, including the UN human rights office, which has expressed concern over its "vague and overly broad" provisions.
Sign up for the YP Teachers Newsletter
Get updates for teachers sent directly to your inbox
Sign up for YP Weekly
Get updates sent directly to your inbox