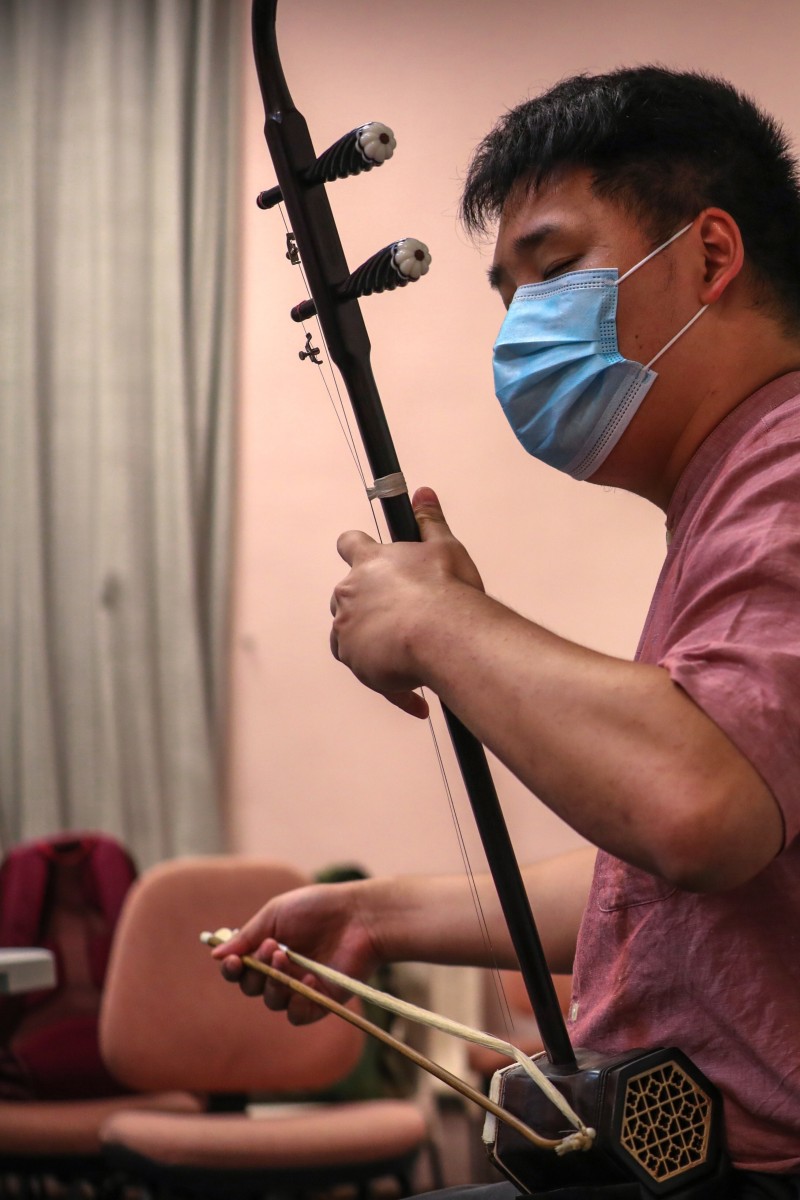 HKDSE 2020: Musical training helps visually impaired student stay focused and motivated
Ethan Yang's vision was damaged due to a premature birth

He has been playing the erhu since he was 11 years old and is inspired by renowned blind Chinese musician Hua Yanjun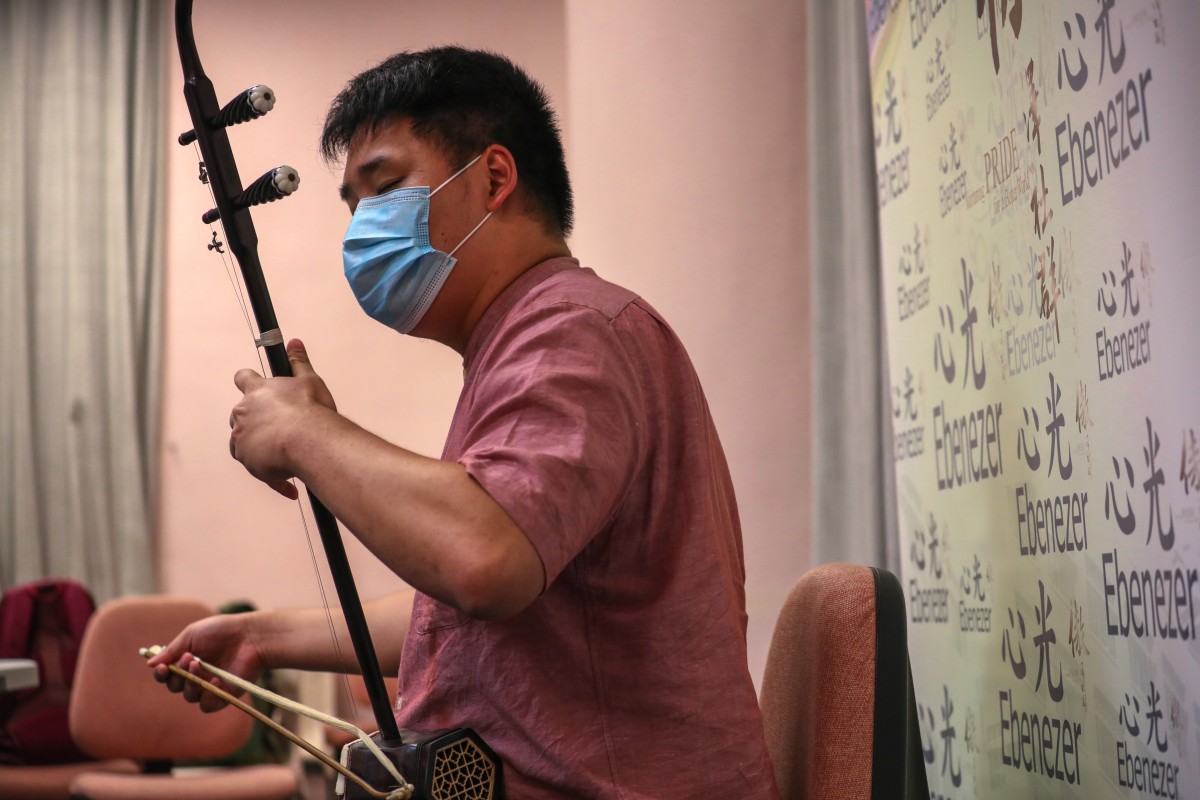 DSE candidate Ethan Yang has been playing the erhu since he was 11 years old. Photo: Xiaomei Chen
Ethan Yang Enhua, 23, has been playing the erhu, a traditional Chinese two-stringed bow instrument, since the age of 11. His vision, which was damaged because of a premature birth, has been deteriorating since 2017, when he had to learn to read Braille.
The student at Man Kiu College and Ebenezer School and Home for the Visually Impaired moved from Harbin, the capital of Heilongjiang province, to Hong Kong in 2014. He took the Hong Kong Diploma of Secondary Education (DSE) exam this year but unfortunately didn't not score as well as he had hoped.
HKDSE 2020: How one student with a disability pursues her dream of becoming a graphic designer
Despite the setback, he remained optimistic and is inspired by the blind Chinese musician Hua Yanjun, who became famous for performing daily at a public square during the early 20th century.
Ethan said his musical training enhanced his memory and helped him pick up new things quicker.
"I used to be able to read sheet music, but once my vision deteriorated, my teacher needed to sing the music to me so I could record it and practise by listening to the tapes again. Having to memorise music may have helped me learn new English words quicker," Yang said.
But the suspension of classes due to the coronavirus pandemic took its toll on his studies.
"We usually use Zoom for online learning but I couldn't see what was on the monitor, I could only hear. The teacher also couldn't sit next to me so I had to wait until the lesson was over to call my teacher," Yang said.
With a score of 16 points, he intends to retake the English subject next year before applying to the Hong Kong Academy for Performing Arts.
Sign up for the YP Teachers Newsletter
Get updates for teachers sent directly to your inbox
Sign up for YP Weekly
Get updates sent directly to your inbox