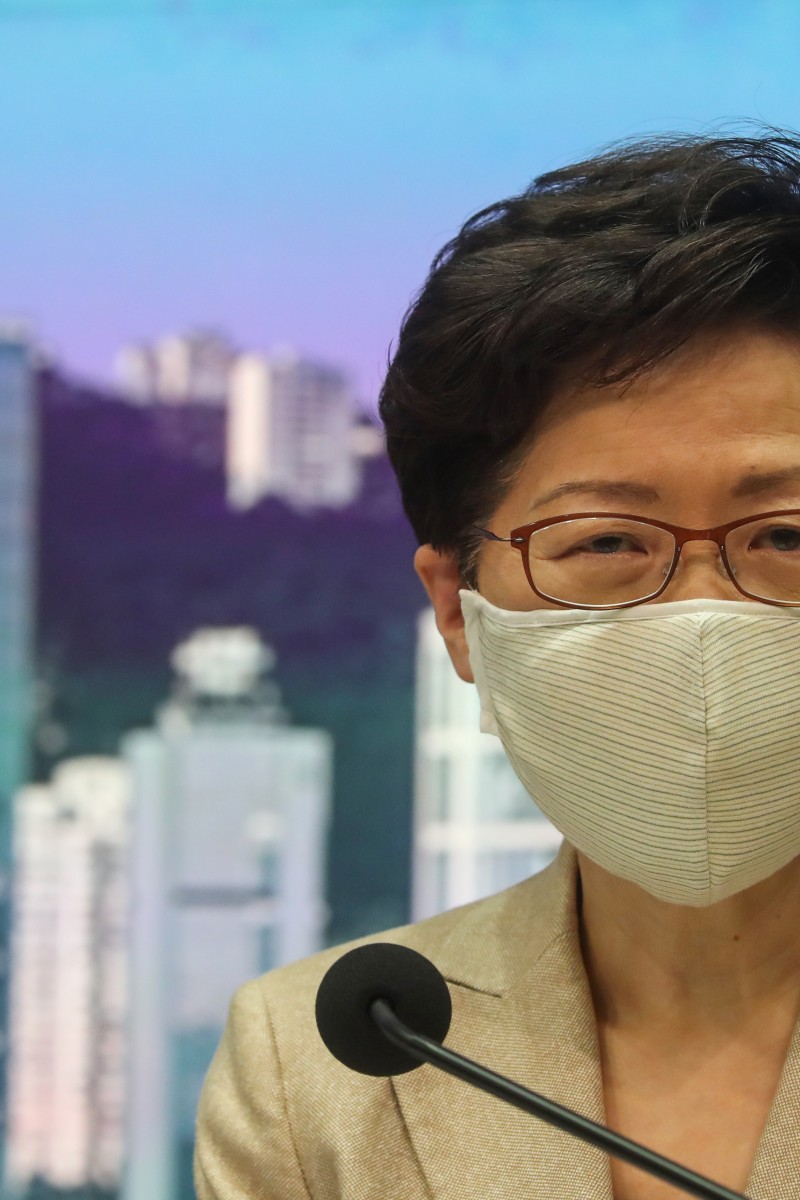 Chief Executive Carrie Lam uses emergency powers to postpone Hong Kong elections, citing Covid-19
The Legislative Council elections, scheduled for September, may be suspended for a year because of the coronavirus

It's the second time Lam has used the law in a year; she previously banned mask wearing by protesters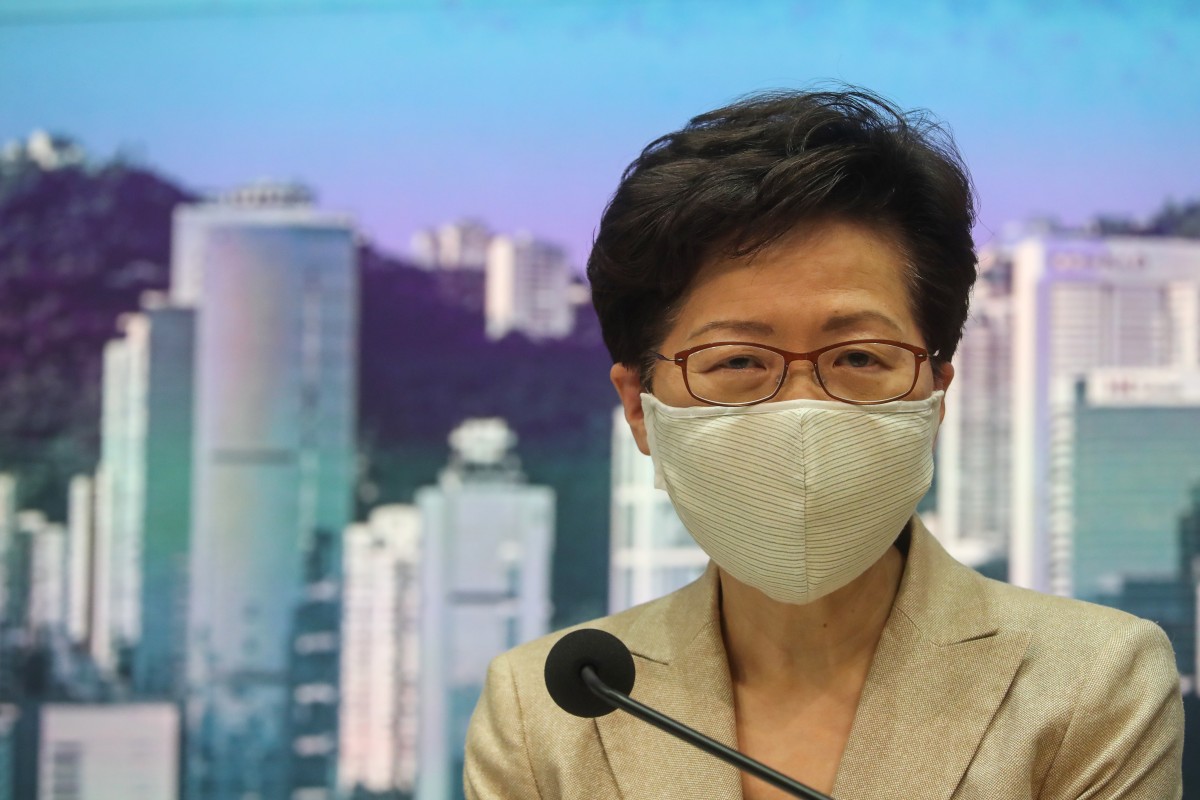 Carrie Lam has invoked her emergency powers to postpone the Legislative Council elections that were originally meant to be in September. Photo: SCMP / Edmond So
Chief Executive Carrie Lam has invoked emergency powers to postpone the Legislative Council elections scheduled for September by one year, citing health risks from the Covid-19 crisis.
Lam announced the controversial move in a press conference on Friday, calling it the hardest decision she has had to make in the last seven months.
"Since January, we have been fighting the pandemic for seven months. This pandemic has dealt a heavy blow to our economy," she said. "Some people have said that if I am not postponing the elections, they might take legal action … while others have said if you are postponing it, you must explain clearly."
"We are facing a serious situation … The World Health Organisation's chief recently said we sometimes need to make some hard choices, and my decision today is the hardest of all."
Students arrested under national security law
This would mark the second time in a year that Lam has invoked such powers, first introduced nearly a century ago under British colonial rule. She used the law last October to ban mask-wearing by protesters hiding their identities during anti-government demonstrations. 
Lam noted that despite preventive measures, new coronavirus infections since July had increased by 1,852 – a 140 per cent surge compared with the first six months.
Her announcement came after the two-week nomination period for candidates closed at 5pm and a dozen opposition hopefuls were disqualified on Thursday.  
The opposition earlier warned that any extended delay would plunge the city into a constitutional crisis. The decision throws up a series of legal questions, including whether council sessions could be extended and for how long, and if those disqualified would still act as lawmakers.
5 ways the national security law has affected Hong Kong 
In a statement released earlier, 22 pan-democrat lawmakers, including four barred from seeking another term, said the Legislative Council elections were a core element of Hong Kong's constitutional foundation. 
"According to the Legco Ordinance, the polls can only be postponed by 14 days," the statement said. "To postpone it [beyond that] is to trigger a constitutional crisis in the city."
"After a year of democratic movement, it is urgent for Legco to undergo a baptism of public opinion, that is the root of the city's governance … The government and the whole of society must make every effort to make sure that the general elections can be held as planned."
The opposition also accused the government of trying to deprive residents of their right to vote.
"Hong Kong's constitutional and legal frameworks would not allow such kind of manipulation," the statement said. "It was also suggested that the National People's Congress will intervene … that would spell the total collapse of our constitutional order."
Sign up for the YP Teachers Newsletter
Get updates for teachers sent directly to your inbox
Sign up for YP Weekly
Get updates sent directly to your inbox