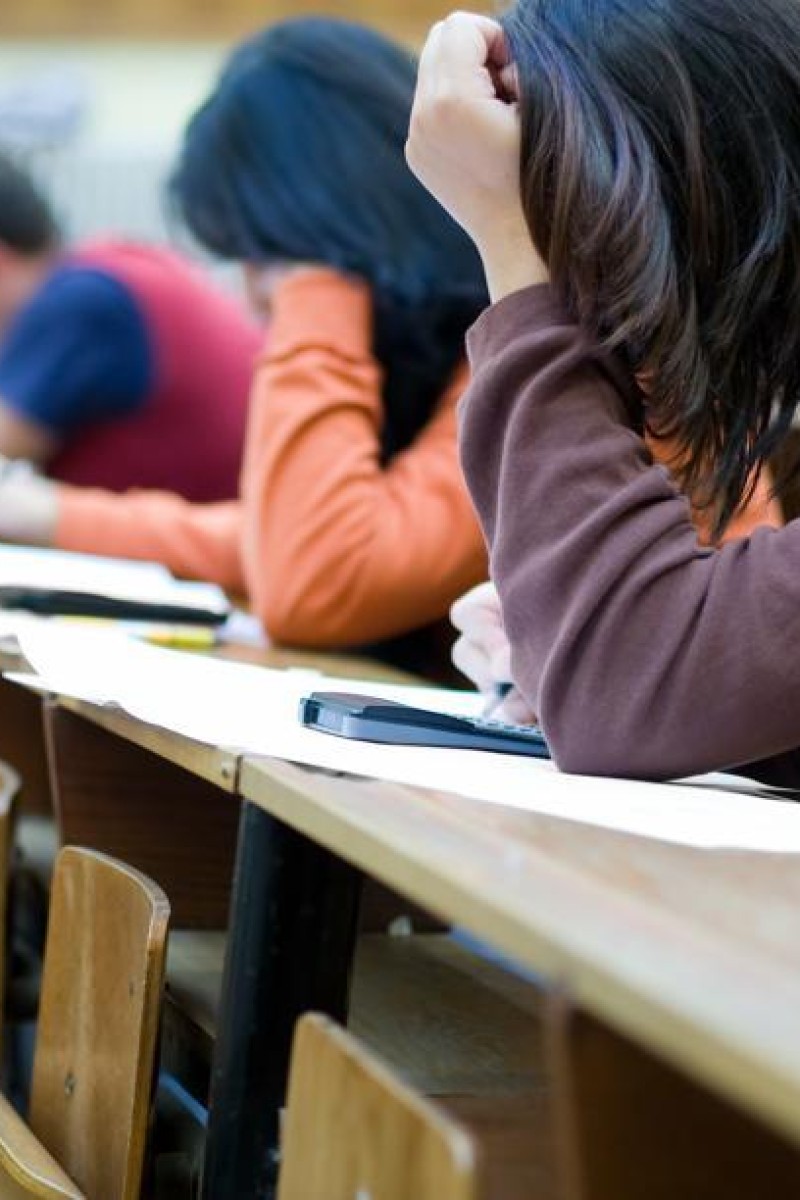 Hong Kong schools seek review of IB grades, citing lower-than-expected results
The English Schools Foundation asked the Swiss-based organisation that runs the International Baccalaureate to review the scores of some students

The exams were cancelled due to Covid-19, so a special scoring system using coursework was used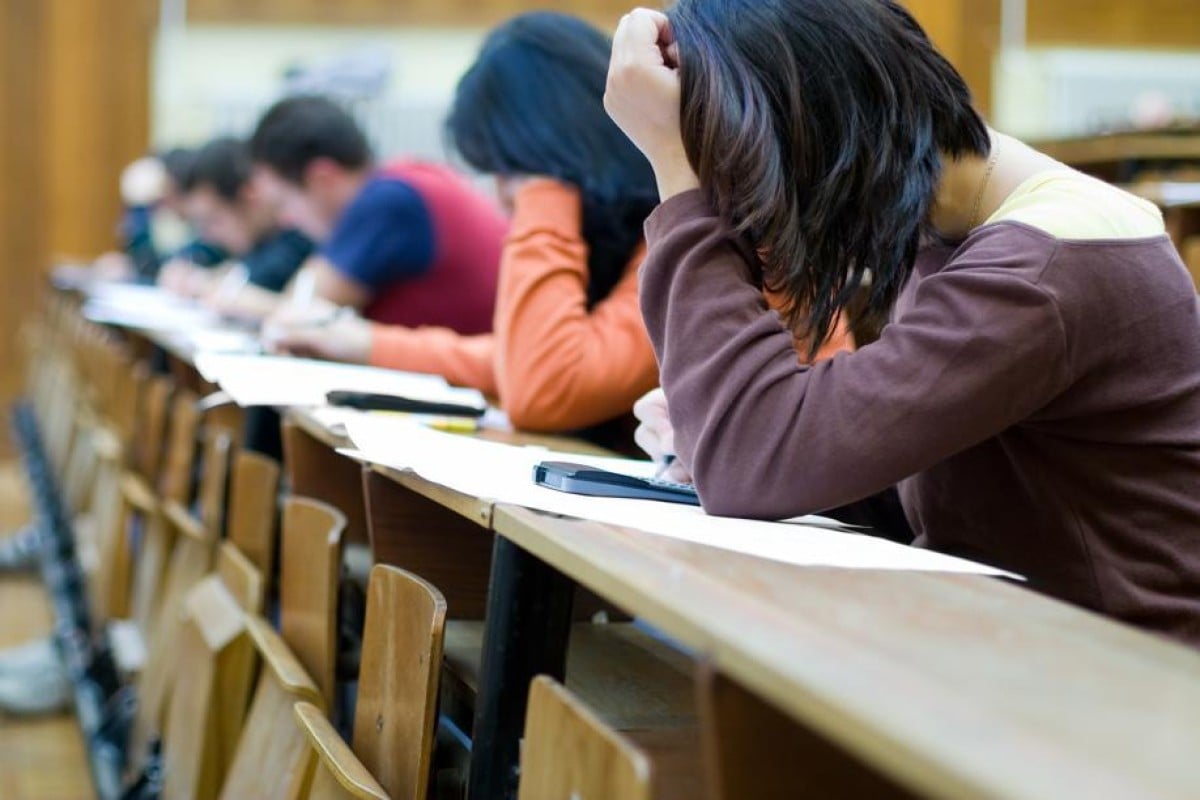 With written examinations cancelled amid the Covid-19 pandemic, Hong Kong students' International Baccalaureate grades were determined by a special mechanism based on coursework and predicted scores.
Hong Kong's biggest international school group has joined thousands of students worldwide in demanding that the International Baccalaureate explain poorer-than-expected grades based on schoolwork, after the Covid-19 pandemic forced the cancellation of written examinations. 
The English Schools Foundation (ESF) confirmed on Friday that some of its seven secondary schools had asked the Swiss-based organisation that runs the IB to review the scores of some students. 
Thousands of students among the 174,000 worldwide who obtained their grades in July were upset when their results were considerably poorer than predicted by their schools. 
23 students receive perfect IB exam scores
The organisation which conducts the exam has pledged to review cases raised, but offered no assurance that those who complained would receive a higher score. 
Hong Kong saw the number of perfect scorers fall by nearly a third, from 34 last year to 23 this year, despite the total number of local candidates inching up from 2,284 to 2,324. 
Like candidates elsewhere, many in Hong Kong were dismayed when their results were several points below what they expected and some expressed worry they would not meet the requirements for university courses of their choice. 
More than half of the 23 Hong Kong students earning perfect scores on this year's International Baccalaureate diploma exams, which were graded under a special mechanism, came from the English Schools Foundation. Photo: SCMP/ Winson Wong
A global online petition demanding an explanation has drawn more than 23,000 signatures, while in Britain, exam watchdog Ofqual has stepped in to scrutinise IB's grading process. 
The written exams originally scheduled for May were cancelled because of the pandemic, and candidates were told they would be graded under a special mechanism based on their coursework and predicted scores. 
At ESF, the average IB score across its seven secondary schools this year was 35.7, slightly higher than last year's 35.6. 
A spokeswoman for the group told the SCMP: "While this has been an unusual year, we are satisfied that the overwhelming majority of our students received the grade that properly reflected their performance." 
However, she added that the schools were "speaking with the IB about some grades achieved by individual students that we feel require review". 
12 top IB scorers revealed at Hong Kong's ESF schools
In a letter to Year 13 students and parents on Monday, head teachers at ESF's Discovery College said they had a number of concerns after "analysing and understanding" this year's results. 
"It is undoubtedly the case that some of the statistical processes used to generate this year's results have produced outcomes of questionable validity for some students and subjects," it said. 
Among other things, the school found a "significant disparity" between its average predicted score and the average actual score, while its average actual score per student did not match its "historical growth pattern". 
However, it advised students to proceed with their plans to apply to universities and not wait for the outcome of the review, as it was "very hard to foresee how any changes might impact specific students". 
One Year 13 student at the school said he was crushed when his result of 26 points was far lower than his predicted score of 34. He added that he would not be appealing because he believed the chance of receiving a better grade was slim.
"I spent most of my life trying my hardest to get the best grade I could," said the student, who asked to remain anonymous. "I wanted to study economics in university, but with the drop now, I don't have the grades."
He said some of his peers hoping to go to law school or study music or art were uncertain of their chances now that their grades had dropped so much from their predicted grades.
What's your weird study ritual?
The IB organisation was unable to say how many complaints they received from Hong Kong or provide the reasons why some students' final grades were significantly lower than predicted. 
In a statement, a spokeswoman acknowledged the "anxiety" around this year's results and said a new process was in place to review extraordinary cases. 
She said the organisation would prioritise appeals linked to deadlines for university applications and gave an assurance that reviews were unlikely to result in any lowering of grades. 
"The IB is committed to a rigorous review of all these cases but cannot guarantee higher grades as a result of the review, [but] results that are deemed reasonable will not go down as a result of this process," she said. 
Sign up for the YP Teachers Newsletter
Get updates for teachers sent directly to your inbox
Sign up for YP Weekly
Get updates sent directly to your inbox