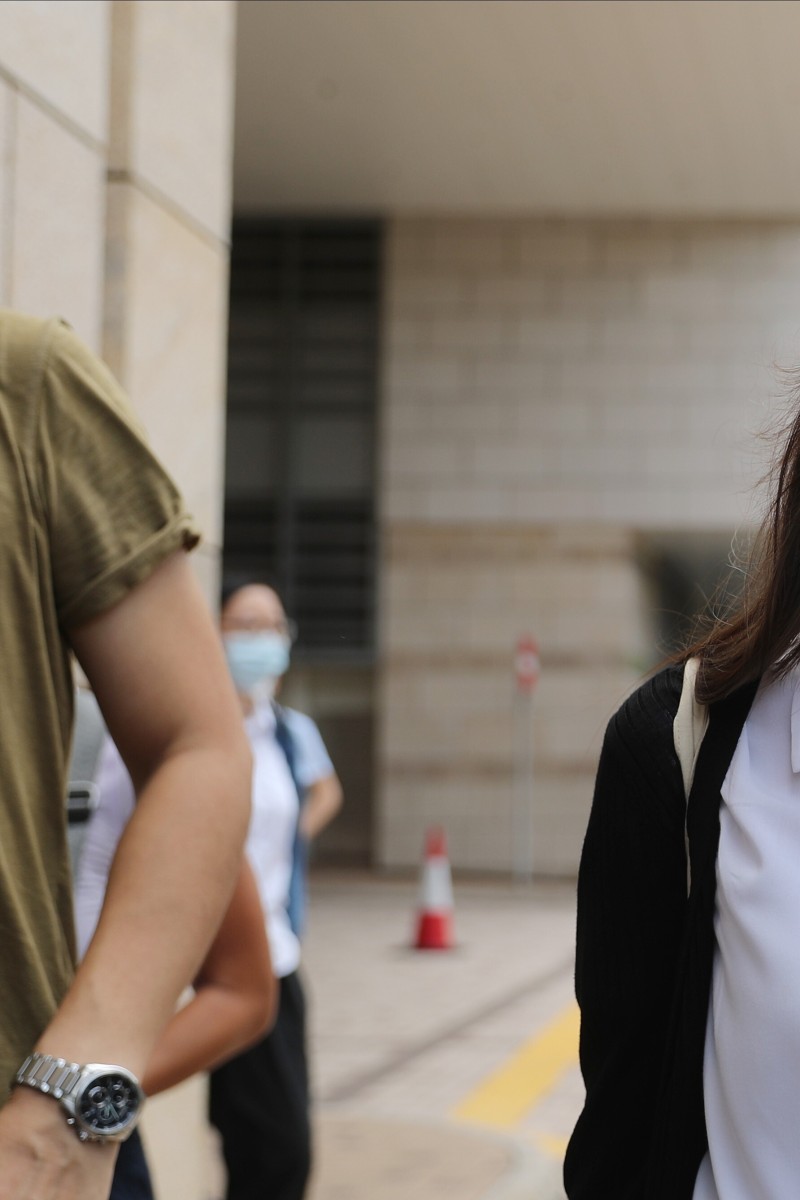 Hong Kong protests: Agnes Chow convicted of inciting siege; fellow member of now-defunct Demosisto Joshua Wong earlier pleaded not guilty to same charge
The pro-democracy activist pleaded guilty last month to incitement and taking part in an unauthorised assembly outside police headquarters on June 21, 2019

Fellow opposition activists Joshua Wong and Ivan Lam were also charged over the incident and pleaded not guilty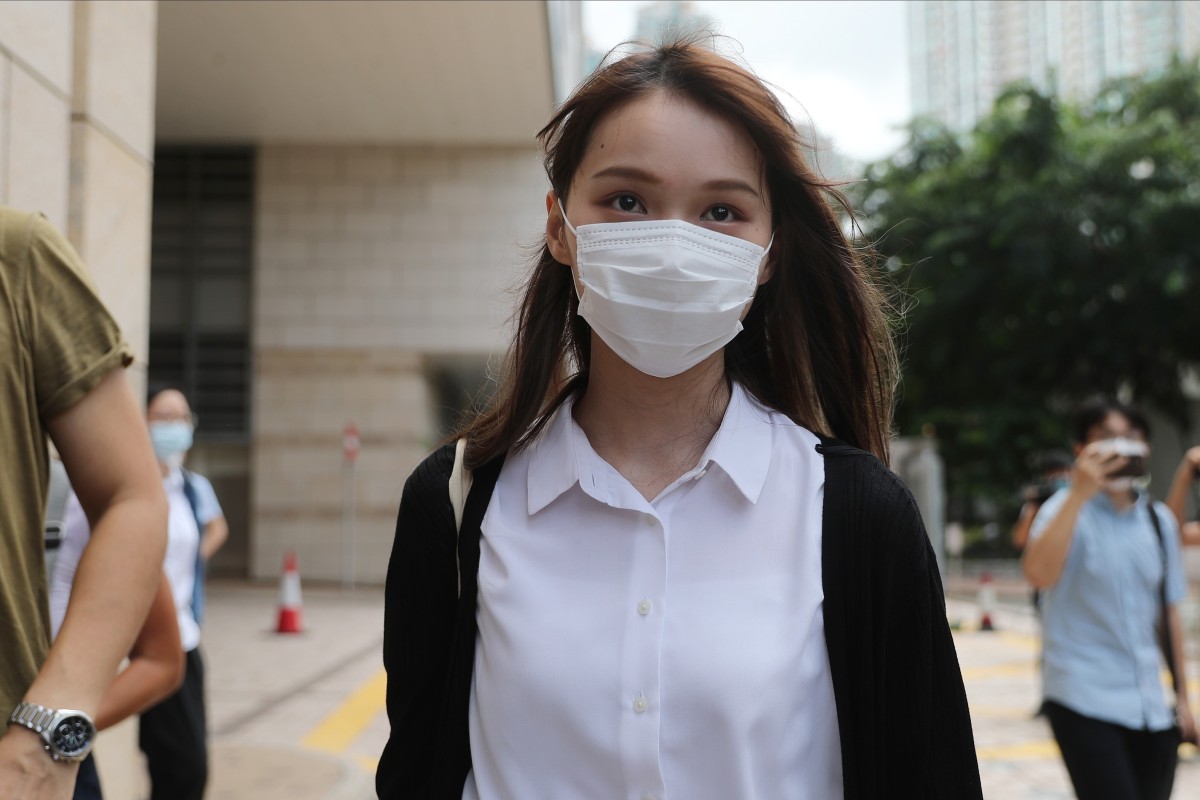 Former Demosisto member Agnes Chow Ting was convicted of inciting a seige of Hong Kong police headquarters.
Hong Kong pro-democracy activist Agnes Chow Ting has been convicted of inciting protesters to surround the police headquarters in Wan Chai during an unauthorised demonstration that took place on June 21, 2019.
She pleaded guilty last month to the charges of incitement and taking part in an unauthorised assembly. Joshua Wong Chi-fung and Ivan Lam Long-yin, her former colleagues at now defunct party Demosisto, earlier pleaded not guilty to charges related to the same incident.
Chow was officially convicted at West Kowloon Court on Wednesday. Her sentencing will be announced on December 1, which will be the final day of a six-day trial for Wong and Lam over the same incident.
Student members of Hong Kong pro-independence group arrested under national security law
The court heard that Chow had provoked a large crowd outside the Legislative Council, there to protest against the now-withdrawn extradition bill, to surround the police facility at 11am that day by chanting "besiege the police headquarters".
According to the prosecution, she successfully organised hundreds of protesters to gather outside the headquarters, where they blocked its entrances, removed barriers, threw eggs at the building, sprayed graffiti, vandalised CCTV cameras and caused serious disruption to nearby traffic.
She was later seen outside the police headquarters chanting slogans and sticking up placards containing slogans in support of the demonstrations. The unauthorised assembly ended at about 3.45am the next day, with the number of protesters reaching a peak of 9,000 at 10pm.
Protesters surrounded the Wanchai Police headquarters on June 21, 2019.
Wong and Lam, aged 23 and 26 respectively, have pleaded not guilty to their charges and will stand trial on November 23.
Wong has denied the same charges to which Chow pleaded guilty, while also pleading not guilty to a third count of organising the public meeting. Lam, the former chairman of Demosisto, also pleaded not guilty to incitement to take part in an unauthorised assembly.
Before Wednesday's hearing, Chow said she and her allies would not give up on their fight for freedom and democracy.
Joshua Wong resigns from Demosisto as Beijing passes controversial law
"Under this strong sense of fear of the national security law, it is even more important for us Hongkongers to not surrender, and to continue to believe in the universal values of democracy and freedom," she said.
Wong also said he would remain defiant: "With the political persecution that we face, and under the threat of Beijing, it is not the time for us to surrender."
Last month, Chow told the press she had made the decision to plead guilty because she believed her clear criminal record could save her from a potentially hefty punishment, adding she was mentally prepared to serve months in prison.
Agnes Chow Ting arrives at West Kowloon Law Courts with fellow former Demosisto members Ivan Lam (left) and Joshua Wong.
She was arrested in August of last year alongside Wong during a crackdown on student leaders, a district councillor and a pro-independence activist.
Soon after the new national security law took effect on June 30 this year, Wong and Chow revealed their decisions to withdraw from Demosisto, which was subsequently disbanded the same day.
Sign up for the YP Teachers Newsletter
Get updates for teachers sent directly to your inbox
Sign up for YP Weekly
Get updates sent directly to your inbox