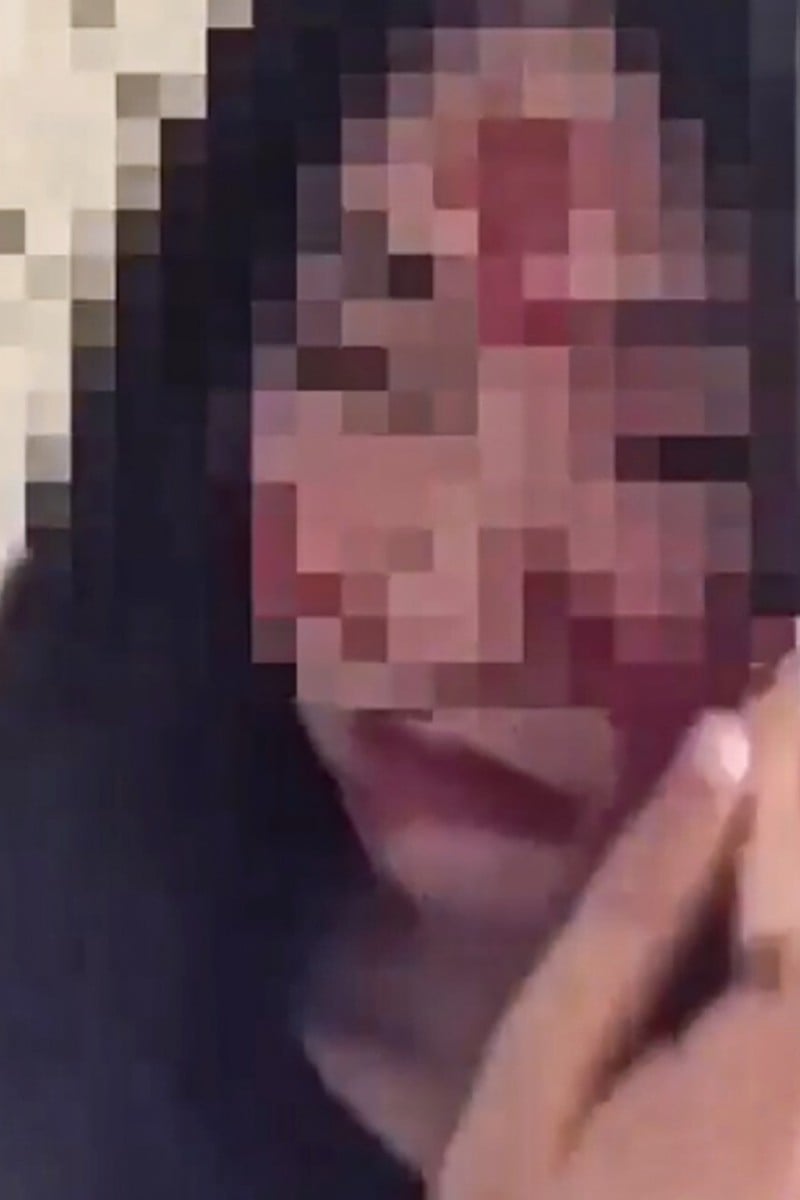 Viral video shows Hong Kong schoolgirl slapped and smeared with lipstick in suspected bullying incident
'You like putting on [lipstick]? You like stealing?' the girl is asked before being slapped in the face by classmates

Man Kiu College in North Point confirmed the incident involved its students and said parents and police were consulted in handling the situation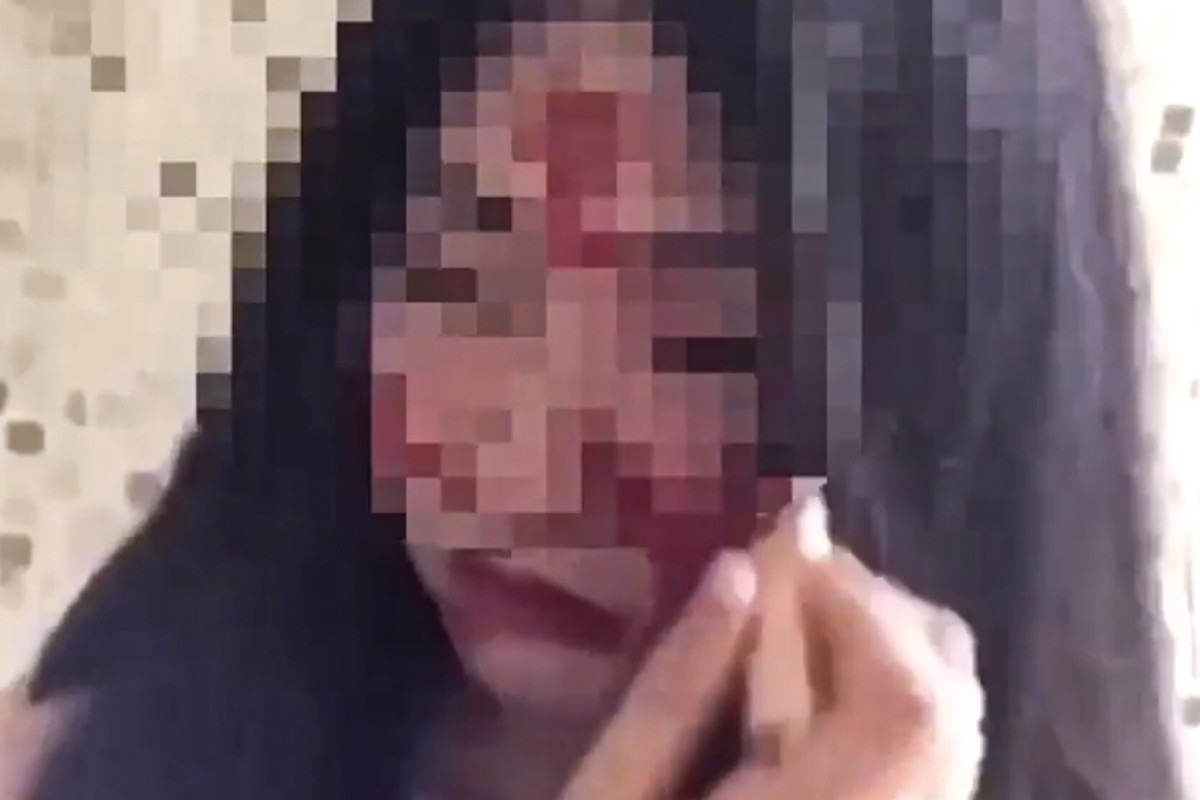 A young woman has her face drawn on with a tube of lipstick in a suspected bullying incident that happened last month. Photo: Facebook
The police force promised to look into a suspected bullying case after a video was posted on Facebook in which a young girl is slapped and had lipstick smears all over her face by classmates accusing her of stealing.
The video, which surfaced on Thursday, shows a long-haired girl in a black top on her knees in the stairway of a building. As one girl draws on her face with lipstick, another asks: "You like putting on [lipstick]? You like stealing?" The pair then hit her in the face.
Another clip shows three individuals repeatedly slapping the schoolgirl in her face as one asks: "How dare you steal her stuff?"
Man Kiu College in North Point confirmed the incident involved its students and said it had been handled by the school internally after consulting police. Photo: Handout
Man Kiu College in North Point released a statement on Thursday confirming the victim in the videos was one of its students and that the bullying incident happened a month ago. The school said it had handled the matter on its own.
"The parents of the student had passed the issue to us for follow-up action. We consulted the police community relations office of Eastern District and handled the matter seriously in accordance with our disciplinary mechanism," the statement read.
From a once bully and bullied: Learning from the pain of bullying can help you grow
"The parents were satisfied and the students concerned felt regretful. We will not disclose further details out of privacy concerns."
However, a police source said the force received another report on Thursday afternoon, prompting officers to review the case again.
"As a report was received through the e-report centre [an online reporting tool], we will approach the school and parents concerned to see how they would like to follow up the matter," an insider said.
Sign up for the YP Teachers Newsletter
Get updates for teachers sent directly to your inbox
Sign up for YP Weekly
Get updates sent directly to your inbox