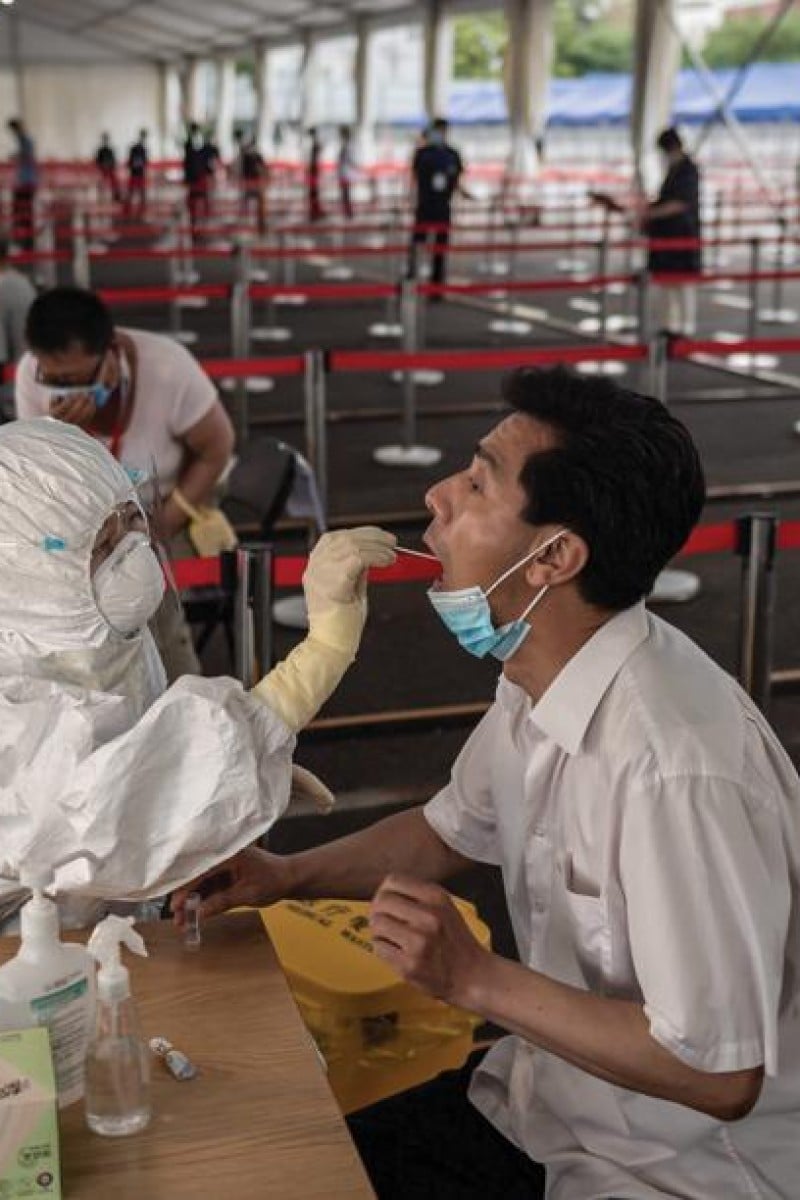 Some Hong Kong students concerned about privacy with government Covid-19 tests
While some think everyone should voluntarily do the coronavirus tests, others fear their data will be sent to China

Chief Executive Carrie Lam has announced that medical experts from the mainland will lead the process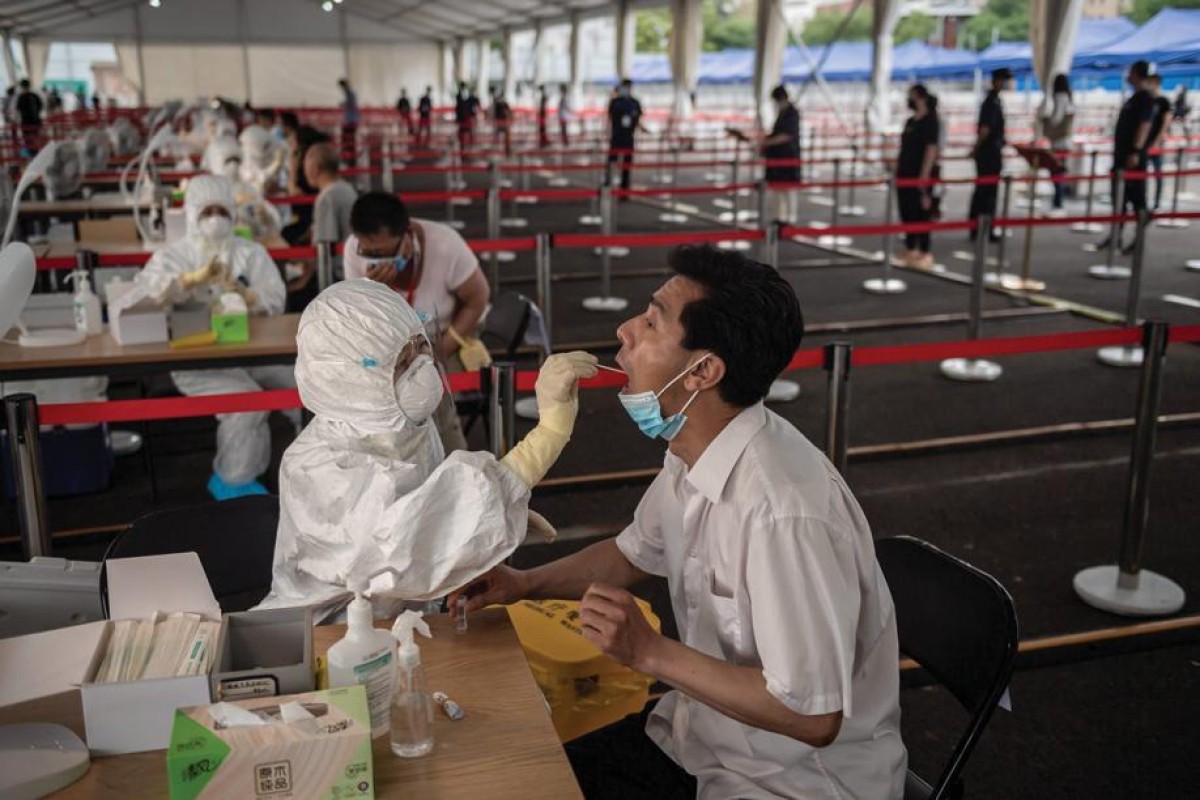 A health worker wearing a protective suit, face mask and face shield takes a swab test on a man at an outdoor area during a mass testing for the COVID-19 coronavirus at the Jinrong Street testing site in Beijing. Photo: AFP
Five million people are expected to take part in a mass Covid-19 testing programme, said Secretary for Food and Health Sophia Chan Siu-chee. 
The plan was announced last Friday by Chief Executive Carrie Lam Cheng Yuet-ngor, and three laboratories from the mainland have been selected to help carry out the tests. A team of 60 medical experts from the mainland will lead the process.
However, the plan has raised concern among students. "I think that we should take part in the tests voluntarily, for our own sake as well as for others' sake. But there is a lack of trust in the Hong Kong government and also a fear of China's expanding DNA collection," said Joanne Yau, 15, of St Paul's Convent School.
What's the difference between quarantine and isolation?
"I believe many Hong Kong people, especially the younger generation – myself included – will be unwilling to take part in these government-organised efforts if they don't change their attitude," she added. 
Rhea Saxena, 13, of King George V School, said testing is good news, but is concerned about the consequences of a positive result. "If you do test positive, you will have to be quarantined," she said. 
"I might go for a test at some point because it is best to know whether we have the virus, so we don't have to worry. But I feel that Hong Kong will run out of space if people keep testing positive. We are already using so many buildings for hospitals."
#MoreViralThanTheVirus warns that young people are not immune from Covid-19
Nayab Naseer Qureshi, 16, of True Light Girls' College, strongly supports the scheme, saying: "It is generous of the government to do free testing and offer help to Hongkongers," she said. "It is an effective way to track down those infected with the virus." 
But she says she will not take the test because she stayed home during the school suspension.
A 14-year-old student who wishes to remain anonymous echoed her view, saying: "I wouldn't take the test because I will be at risk of being exposed to those who do have the virus."  
The presence or lack of symptoms is the deciding factor for some, with Stefanie Fung, 15, of Britain's Roedean School saying she won't take the test because she has no symptoms. Similarly, Annie Eun Jung Kim, 16, of Harrow International School Hong Kong said: "If I had symptoms, of course I would take it, but I don't want to waste resources meant for those who [need it]."
Sign up for the YP Teachers Newsletter
Get updates for teachers sent directly to your inbox
Sign up for YP Weekly
Get updates sent directly to your inbox