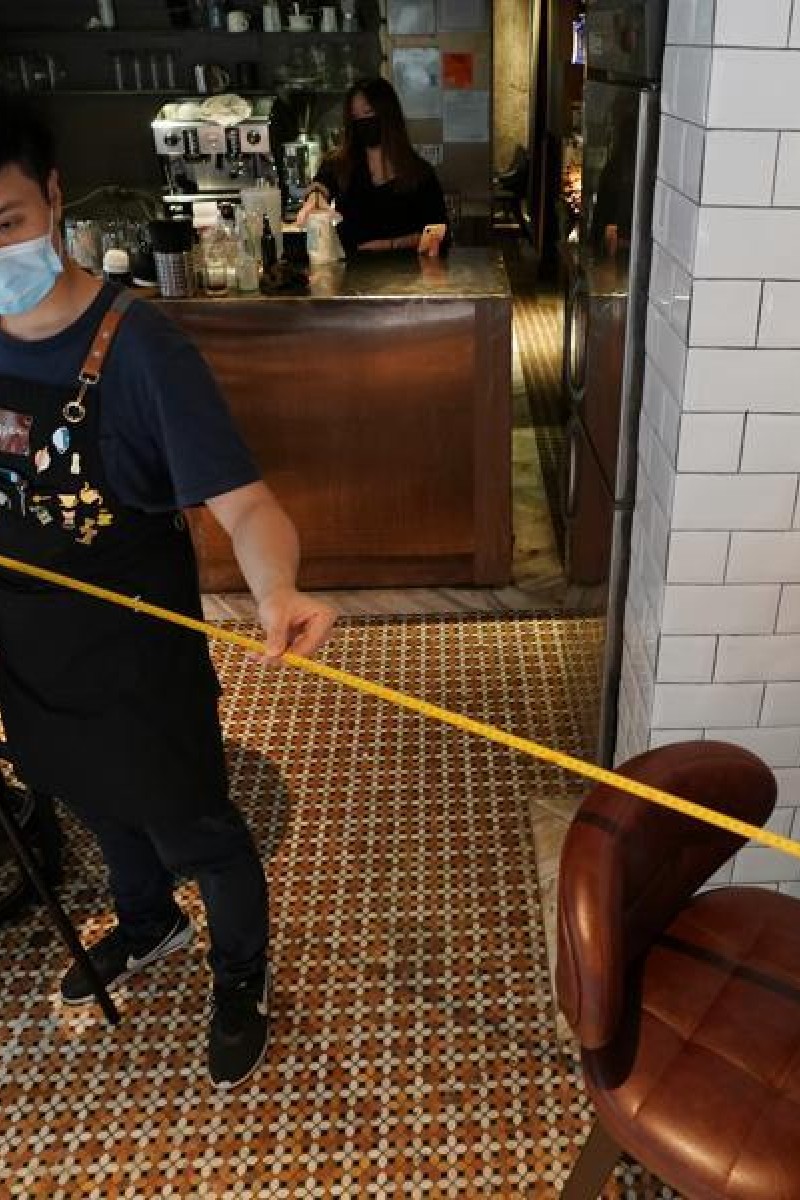 Hong Kong to extend Covid-19 dining-in ban as new daily infections remain high
Other social distancing measures, including a mandatory mask rule and ban on groups of more than two people, are also expected to continue until August 25

Some wonder if the coronavirus restrictions should be relaxed as restaurants struggle financially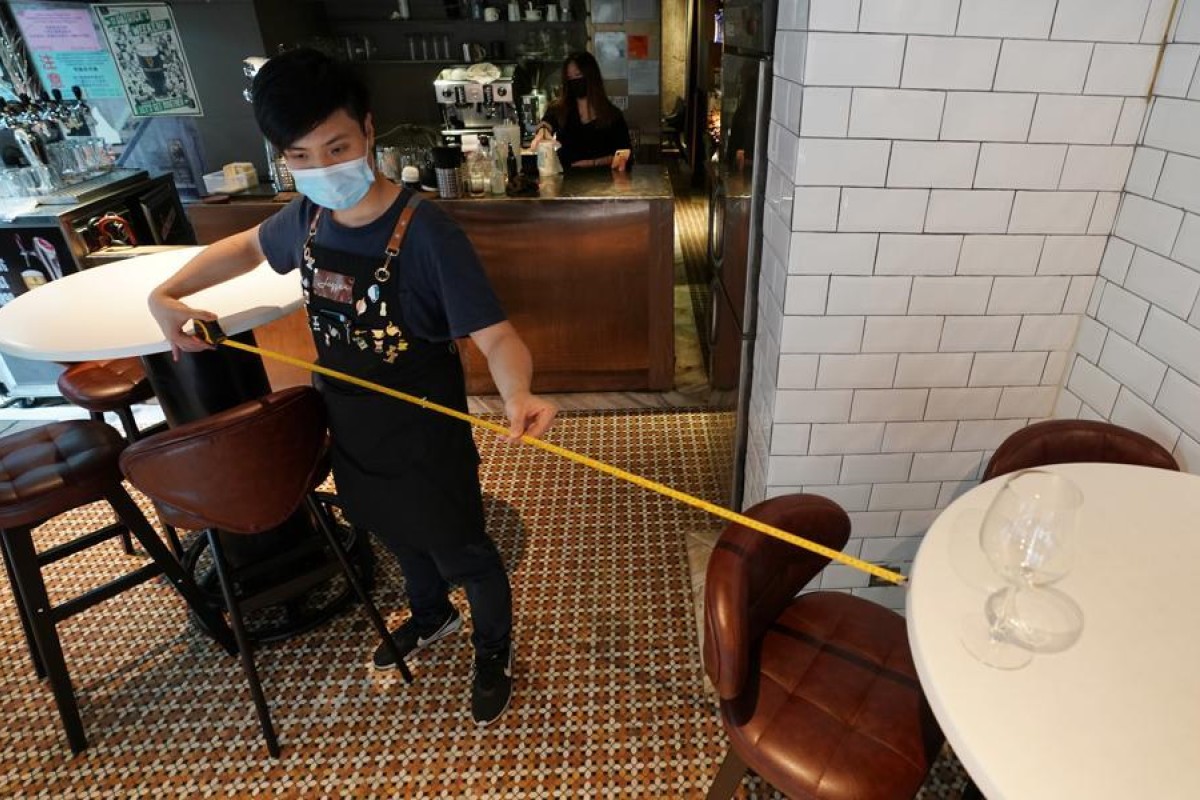 The tightened restrictions surrounding Hong Kong's restaurants are to remain in place for at least another week. Photo: SCMP/ Felix Wong
Hong Kong's ban on eating in restaurants at night will continue for another week, as the city faces about 46 new Covid-19 cases on Monday, sources said.
The government was also expected to announce that other existing social-distancing measures, including a ban on gatherings of more than two people, and the mandatory wearing of masks in public places, would be extended until August 25, with the number of new infections each day remaining high.
As of Sunday, the city had gone two weeks with fewer than 100 infections per day. The total number of cases now stands at 4,480, with 69 related deaths.
Despite the slight drop in infections, and calls for a relaxation of the evening dining ban, a source said the government had decided not to relax the measures. The ban restricts dine-in services between 6pm and 5am.
Is it safe to ride public transport during Covid-19?
During the day, no more than two people can eat at the same table, and restaurants can only operate at half capacity.
"The infection numbers remain high, thus there is a need to continue the measures for another week," the source said.
Earlier, Hong Kong's medical experts were divided on whether the ban on nighttime dining, which has been in place for more than a month, should be relaxed.
Both public health advisers, Professor David Hui Shu-cheong and Dr Ho Pak-leung, warned a relaxation of the ban could potentially lead to a resurgence in infections, but Dr Gabriel Choi Kin, president of the Hong Kong Medical Association, believed the ban could be "slightly relaxed", as many restaurants were struggling financially.
Young people are not immune to coronavirus
All three experts said if the government decided to relax the ban, strict social-distancing measures must be in place to reduce the health risks.
Choi said relaxing the ban could be considered, if restaurants remained strict on allowing no more than two people at one table, and ensured masks were worn before food arrived.
Gordon Lam Sui-wa, convenor of the Hong Kong Small and Middle Restaurant Federation, warned that up to 70 per cent of restaurants could be facing mass lay-offs, or even collapse, if the ban remained in place.
Lam also said he hoped the government would consider relaxing the rule that only two people could sit at the same table when eating inside.
Sign up for the YP Teachers Newsletter
Get updates for teachers sent directly to your inbox
Sign up for YP Weekly
Get updates sent directly to your inbox