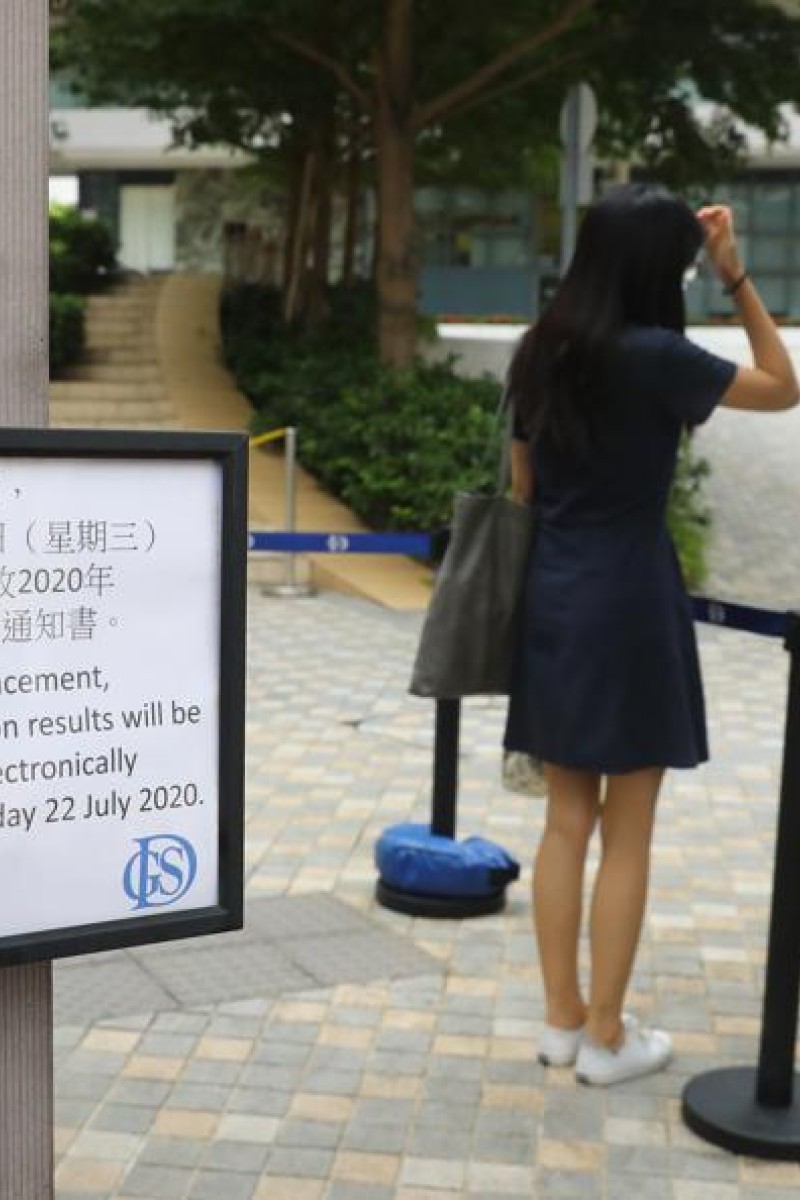 HKDSE 2021 could be postponed or have some parts cut due to Covid-19
The speaking parts of the Chinese and English-language exams may be dropped for the second year in a row

Adjustments may also be made to the School-Based Assessment, such as dropping the Liberal Studies project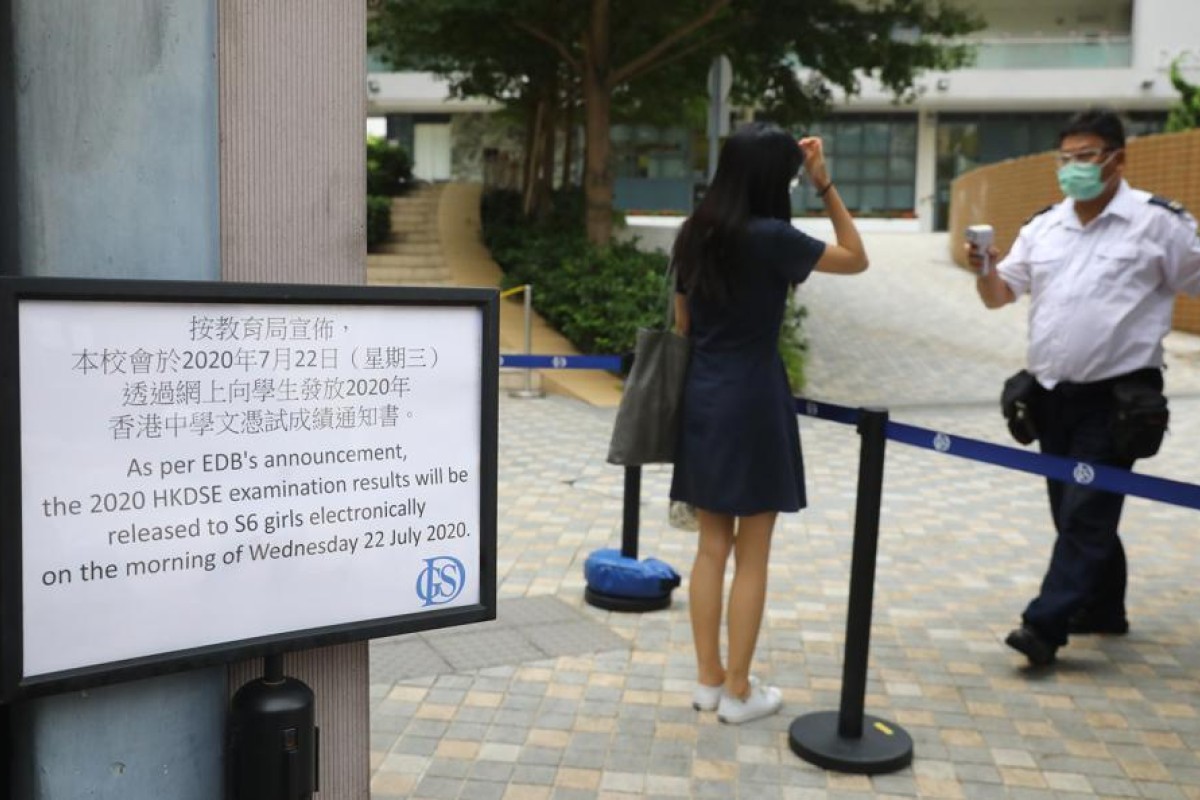 The coronavirus meant students in Hong Kong got their exams results via email this year, instead of being able to pick them up in person. It may also mean changes to next year's exams. Photo: SCMP/ Dickson Lee
Next year's HKDSE exams could be postponed and some parts cut in order to adjust for the disruption caused by class suspensions and the shift to online learning during the Covid-19 pandemic.
Two sources told the SCMP the exam authorities had suggested holding the exams from late April to mid-May 2021, a month later than in previous years, with results to be released in July. 
A contingency plan has also been proposed by the Hong Kong Examinations and Assessment Authority (HKEAA), where exams would start in early June with results released in late August. 
The speaking components of the Chinese and English-language exams may also be dropped for a second consecutive year, while compulsory questions in several subjects could be changed to elective questions in exam papers, according to the sources. 
EDB says Liberal Studies changes are not censorship
Adjustments may also be made to school-based assessments, including the cancelling of a project in liberal studies, which takes up 20 per cent of the subject's total grade.
This year's DSE exam was delayed for a month in the face of a surge in Covid-19 cases, and the oral component of the Chinese and English exams was cancelled with weighting of the other components adjusted accordingly. 
On Monday, an Education Bureau spokeswoman said the bureau had been looking into different options with the exam authorities for next year's DSE exams, as they were concerned about the impact of the virus on students' learning. 
The exam authority said it had been in talks with representatives from the education sector on potential adjustment plans, while a final decision would be made after its public examinations board reviewed the suitable options. 
Do online lessons mean the end of typhoon days?
Lee Wai-hung, assistant principal of Fukien Secondary School (Siu Sai Wan) and an executive committee member of the Hong Kong Federation of Education Workers, said some students might be lagging behind others after months of online learning at home.
"For those students who are more disciplined, they may see a smaller impact under online learning," Lee said. "But for those who are not as disciplined, they might [fall behind their peers] without teachers' constant assistance and reminders during class suspension." 
James Lam Yat-fung, principal of Lions College and former chairman of the Subsidised Secondary Schools Council, said he hoped officials would make an announcement as soon as possible to ensure teachers could help students better prepare. 
"If schools are already preparing students for certain [testing components], and it gets cancelled after all, they might feel that they have wasted some of their time," he said.
Sign up for the YP Teachers Newsletter
Get updates for teachers sent directly to your inbox
Sign up for YP Weekly
Get updates sent directly to your inbox