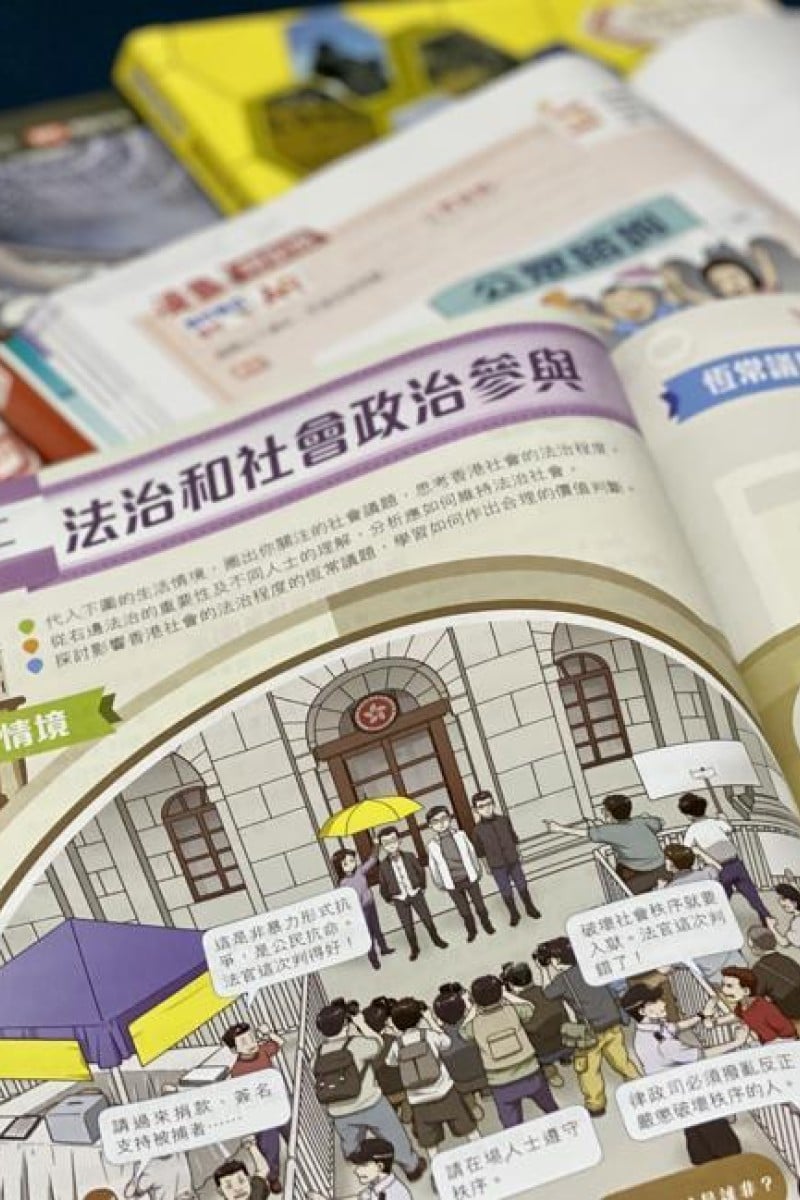 Group founded by former Hong Kong leader says Liberal Studies textbooks should be reviewed by the government
The think tank by Tung Chee-hwa says books should be vetted to assure there is no bias; he has previously called the subject a failure

Many teachers disagree with the assessment, saying they oppose the idea of scrutinising textbooks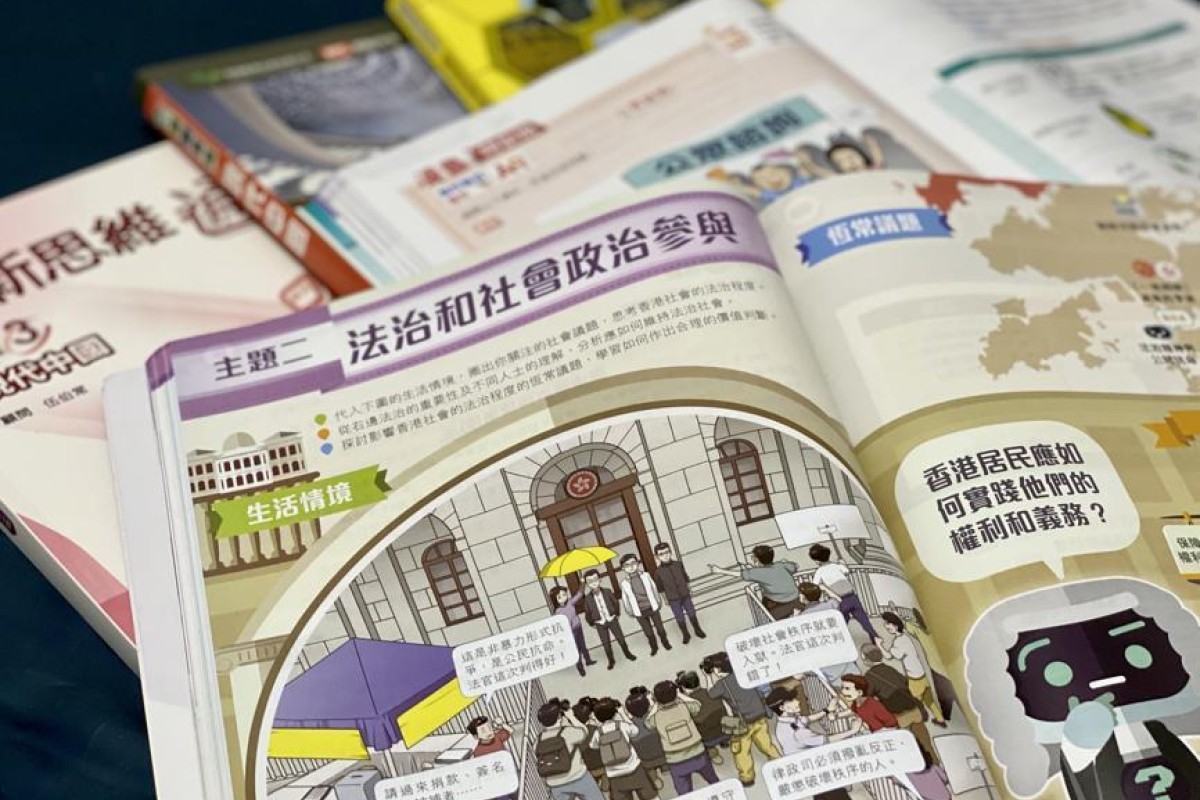 Liberal studies textbooks from six publishers have undergone voluntary vetting by the Education Bureau this year. Photo: SCMP/ Chan Ho-him
A think tank founded by former Hong Kong chief executive Tung Chee-hwa said that most of the teaching materials for the controversial liberal studies subject should be vetted by the government to ensure there is no bias.
But a survey by Our Hong Kong Foundation found 43 per cent of liberal studies teachers opposed the idea of scrutinising textbooks, while almost half did not think there was a problem with the impartiality of existing materials.
The think tank, founded by former chief executive Tung Chee-hwa, also suggested on Monday that while liberal studies should remain a compulsory subject in high school, grading should be switched to a simple pass or fail to allow pupils more flexibility.
New ESF guidelines say the classroom is "not a safe space" for discussion on local politics
Introduced as a core subject for senior secondary students in 2009, liberal studies has become controversial in recent years, with pro-establishment groups saying some teaching materials are biased while politicians blame it for making pupils more radical.
Tung, vice-chairman of the nation's top political advisory body, was among those who criticised the subject last year for purportedly encouraging young people to join violent anti-government protests, while saying its curriculum was a failure.
The Education Bureau introduced a "voluntary consultation service" last year, with the first batch of vetted liberal studies textbooks in use this term removing some politically sensitive cartoons and phrases such as "separation of powers" in the description of the city's governing system. 
Critics said the changes were "political censorship", an accusation the bureau dismissed.
Former Chief Executive Tung Chee-hwa has hit out at Liberal Studies in the past. Photo: Edward Wong
The foundation proposed the government vet the books to ensure accuracy and objectivity, and said students should avoid getting their information only from news and social media. But it also said there was no need for school-based materials prepared by individual teachers to be checked.
Stephen Wong Yuen-shan, the think tank's deputy executive director and head of its public policy institute, said originally there was no scrutiny or vetting because the subject had been designed to encourage teachers not to use textbooks.
"But the reality is that most of the teachers … are actually using them," Wong told a press conference. "Therefore, we thought that it would make sense to align this subject just like any other subjects in Hong Kong high schools where the textbooks would be vetted by officials."
Report lead adviser Wong Yuk-shan, president of Open University and a National People's Congress deputy, meanwhile, said although nearly 80 per cent of teachers used newspapers and magazines as teaching materials, many news reports were "biased" and not a form of knowledge.
Students react to changes in Liberal Studies textbooks
"These biased and sensational reports cannot help students distinguish right from wrong," Wong said. 
The think tank also suggested that the subject's current grading system – based on seven levels from 1 to 5**, the top mark – should be changed to a pass or fail. It said that could let students "get the most out of the learning process".
Students would then "be able to find motivation beyond a readily quantifiable and subjective grade to engage in self-directed learning, self-assessment and self-regulation".
Press Freedom is under threat in Hong Kong
Tin Fong-chak, a liberal studies teacher for a decade and vice-president of the 100,000-strong Professional Teachers' Union, however, disagreed with changing the grading system. Many students could lose the motivation to study as a result, he said.
Tin also said the mandatory scrutinising of textbooks could lead to "content inclined to supporting the government".
"If every textbook has to be endorsed by the authorities then, in other words, we no longer can discuss many topics in classrooms," he said.
A bureau spokeswoman said its task force would submit a final review report on the school curriculum, including liberal studies, to the bureau this month, and adjustments would be considered.
Sign up for the YP Teachers Newsletter
Get updates for teachers sent directly to your inbox
Sign up for YP Weekly
Get updates sent directly to your inbox