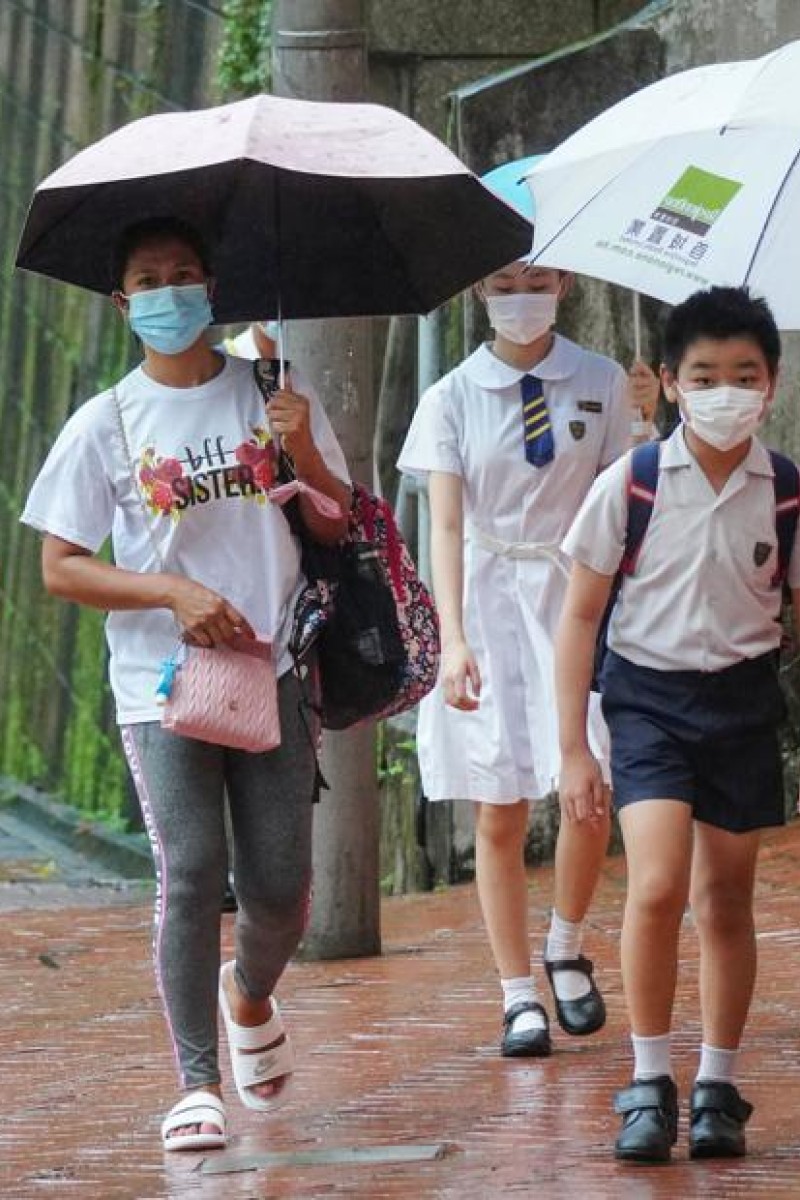 Coronavirus: Hong Kong students should walk to school to avoid Covid-19 risks, says educator
Going by foot means fewer people on public transport, minimising the risk of transmission

Recess times should also be staggered so students don't gather in large numbers on the playground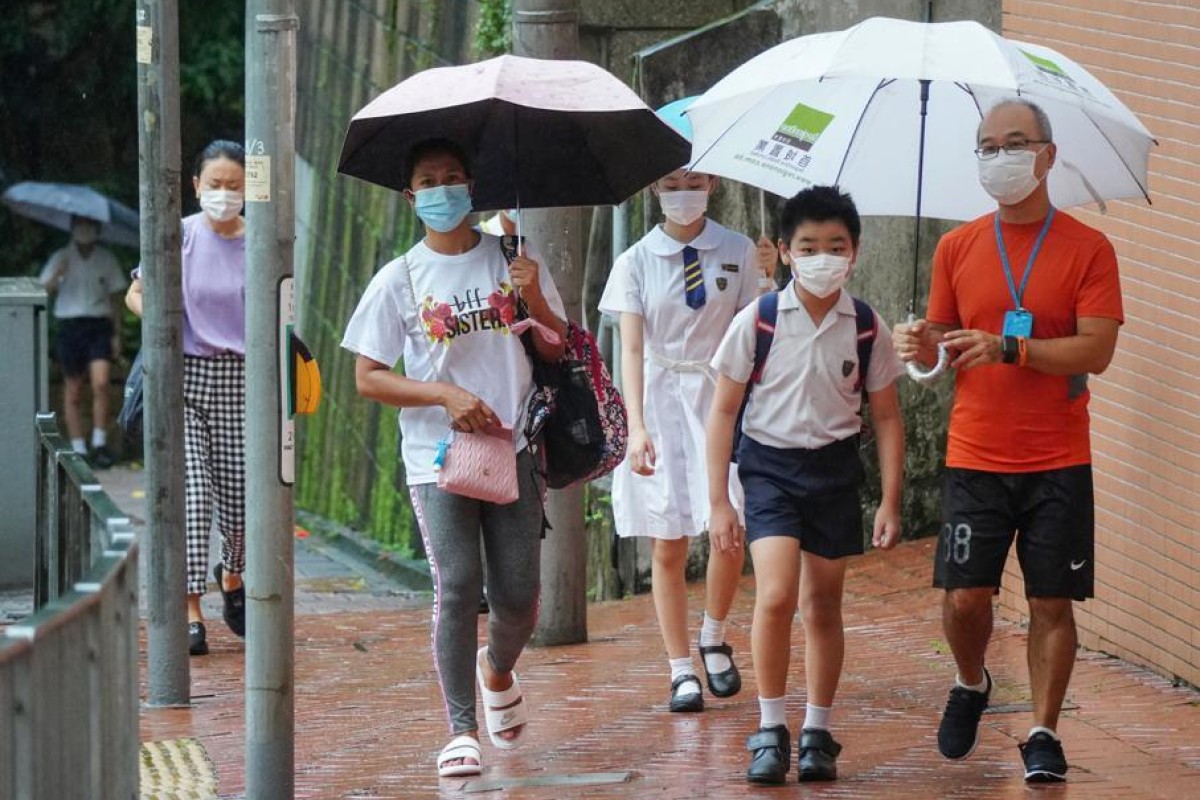 Hong Kong students will head back to the classroom beginning on Wednesday. Classes have been largely online since January. Photo: SCMP/Sam Tsang
One educator has recommended students walk to school when physical classes resume this week, if the journey takes less than 45 minutes, saying it's a way to avoid crowded public transportation during the ongoing coronavirus pandemic.
Fewer people on trains and buses would help minimise Covid-19 risks for everyone, and besides, the walk would be good exercise, said James Lam Yat-fung, former chairman of the Subsidised Secondary Schools Council. 
Students are preparing to return to classrooms in phases beginning on Wednesday after being largely stuck at home since the end of January. While schools have adopted preventive measures such as temperature checks, concerns remain that streams of students converging once again could lead to a spike in Covid-19 cases. 
Should I disinfect everything during Covid-19?
"What is most worrying is the potential risk of infections when students go to school by means of public transport," Lam, who is also an adviser at Lions College Kwai Chung, told a radio programme on Sunday. 
"By walking to class, students could reduce the volume of passengers on buses and the MTR, where transmission risk is higher. Students will also have an opportunity for exercise if they walk to school."
Speaking on another radio programme on RTHK, Tang Fei, vice-chairman of the pro-establishment Hong Kong Federation of Education Workers, said schools should consider adopting flexible arrangements for recess to avoid large numbers of students gathering in the school playground at the same time. 
Songs to sing to make sure you wash your hands for 20 seconds
Lo Yat-ko, an executive committee member of the Hong Kong Liberal Studies Teachers' Association, said students would have to readjust to school life after months of suspended face-to-face classes. 
"I'm worried that given relatively poorer IT facilities at home, students from low-income families might have problems in catching up with learning progress when online teaching was conducted during the suspension of face-to-face teaching in earlier months," Lo said. 
The idea did not spark a lot of joy in students. Theresa Kwok, 15, of South Island School, thinks it is "kind of ridiculous". She pointed out that people who were going to "crowd" public transport would be crowding the streets if they started walking.
Justin Kim, 15, from Chinese International School, thinks the idea is well intentioned but not practical. He said students studying for exams wouldn't want to spend the time walking. He also imagined droves of student walkers getting lost along the way because they were unfamiliar with the route. He thought most students would just take the school bus.
He said people are confident enough about the current management of the coronavirus situation to take public transport.
Sign up for the YP Teachers Newsletter
Get updates for teachers sent directly to your inbox
Sign up for YP Weekly
Get updates sent directly to your inbox