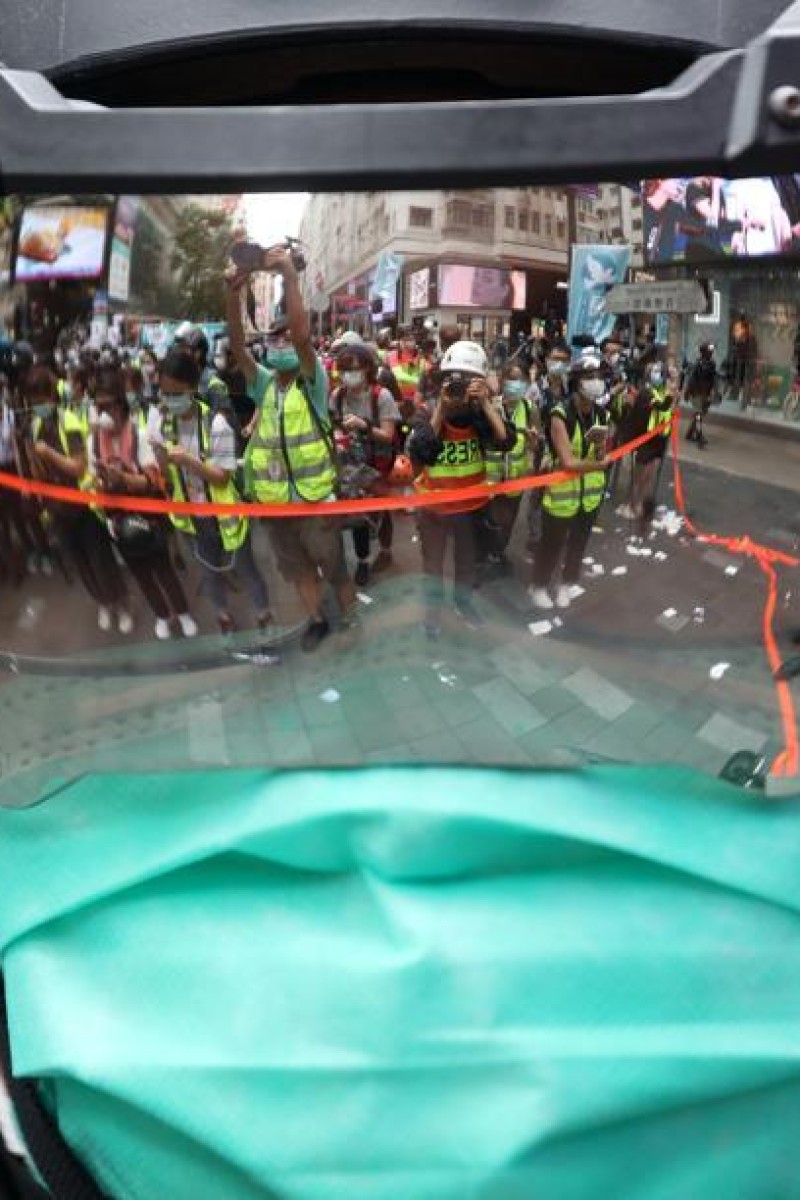 Hong Kong journalism schools speak out against police's media access restrictions
Seven universities, including The University of Hong Kong, Chinese University and Poly U, have said it will have an effect on press freedom in the city

One trade organisation is taking legal advice and may see if the order infringes on the Basic Law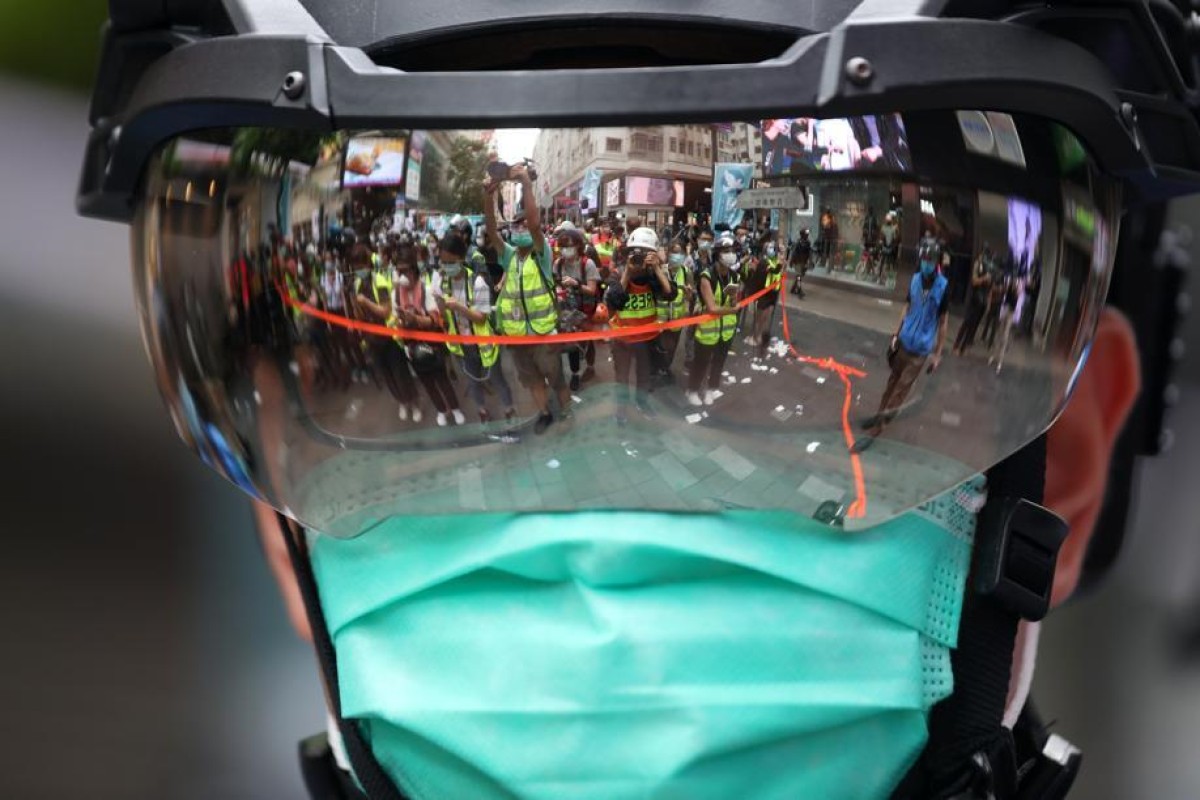 Police say the new media access restrictions are justified to shut out political activists or "fake reporters", citing chaotic scenes at anti-government protests. Photo: SCMP/ Xiaomei Chen
Seven journalism schools in Hong Kong have spoken out against the police for limiting access to press briefings and restricted areas to only government-recognised news outlets, warning the move will damage the city's freedoms.
Universities urged the force in a rare joint statement to reverse the "ill-advised" policy, saying it would effectively restrict news reporting, while a trade association revealed it was weighing up whether to take legal action.
"We are concerned that the new policy would amount to giving clear instructions to officers to disperse non-mainstream journalists who have done no wrong and only exercising their right to gather information," said the schools, which include departments of the University of Hong Kong and Chinese University.
Press freedom is under threat in Hong Kong
The Hong Kong Journalists Association (HKJA) said it was taking legal advice and might consider applying for a judicial review to see if the amended guidelines infringed Basic Law guarantees of press freedom. 
The force revealed on Tuesday it was changing guidelines under the Police General Orders on how officers should handle the different categories of journalists emerging over the past year of anti-government protests.
From Wednesday, police said they would no longer recognise press accreditation issued by local media groups or journalist associations, unless they were registered with the Information Services Department.
Many people became concerned about freedom of the press in Hong Kong when the founder of Apple Daily, Jimmy Lai, was arrested for charges related to last year's anti-government protests. Photographer: Roy Liu/BloombergThe changes would mean that some freelancers, student reporters, and unregistered new media outlets would not be included. Internationally recognised media outlets would not be affected. 
While all journalists can still cover incidents and protests in public areas, the guidelines state that officers are not obliged to help them, and they can be subject to criminal offences, including attending an illegal assembly or violating social-distancing rules. 
Those not recognised by the force would be banned from police-controlled events and other cordoned-off outdoor activities.
Who is media tycoon Jimmy Lai?
Chief Superintendent Kwok Ka-chuen, of police's public relations branch, reiterated on Wednesday that the changes provided more objective grounds for the force to define who should be allowed to report in specific circumstances. 
"There are over 200 media organisations in the Information Services Department system. It is definitely not limiting press freedom, but instead, it's more transparent," he told a radio programme, adding the Police General Orders had not been amended for two decades, with online media outlets not included in the original guidelines.
The journalism schools at Baptist, Hong Kong, Chinese, City, Hang Seng and Shue Yan universities issued their joint statement late on Tuesday. It was later signed by Chu Hai College's journalism department.
They acknowledged the difficulties faced by frontline officers in distinguishing journalists from others attending protests, but said the effect of the new policy was to curtail the freedom to report.
"As part of our education, our students have been covering newsworthy happenings, and they follow the same code of ethics as professionals do by acting fairly and honestly," the schools said. 
"We cannot accept that they would be barred from covering certain newsworthy events merely because the student or independent media they work for are not registered with the [Information Services Department system]."
Student reporters from five local universities also issued a joint statement, accusing police of introducing an official licensing system for journalists, to suppress most online, citizen and school media. 
Sign up for the YP Teachers Newsletter
Get updates for teachers sent directly to your inbox
Sign up for YP Weekly
Get updates sent directly to your inbox