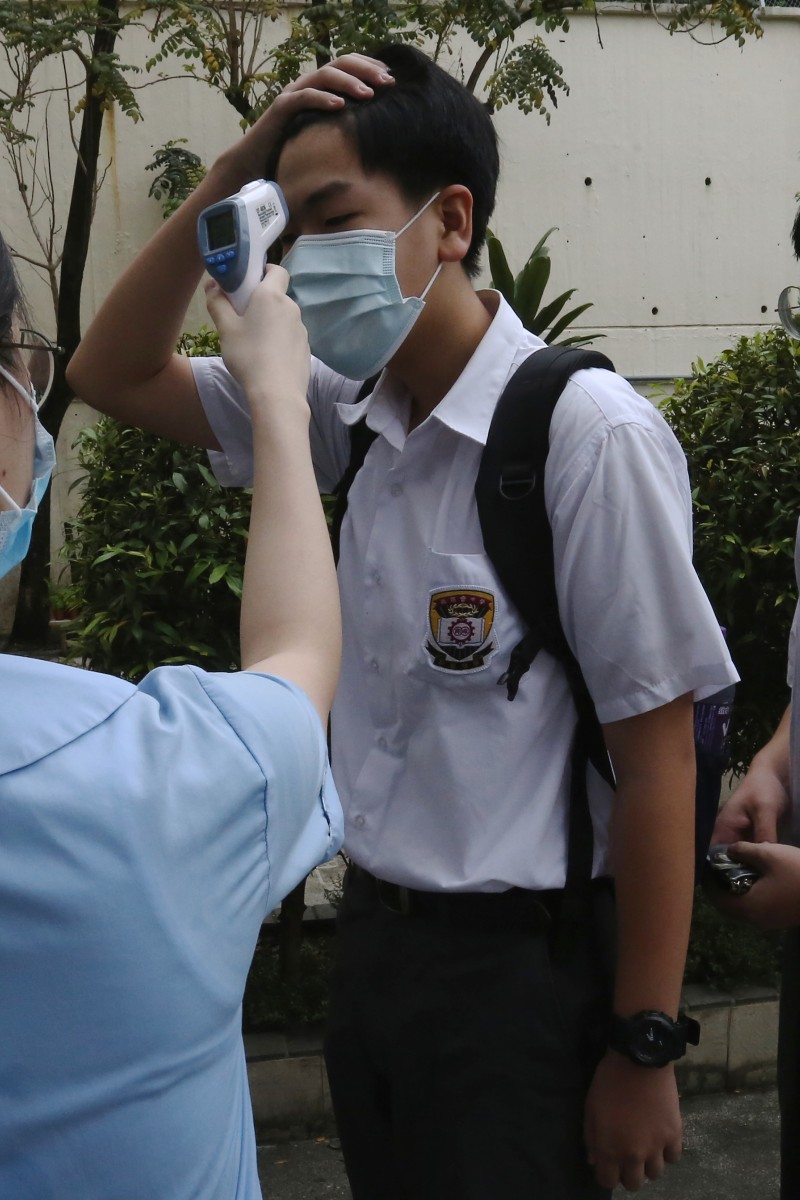 Coronavirus: How do Hong Kong students feel about going back to school for face-to-face lessons?
Young Post spoke to some students about their first day back after more than four month of online classes via Zoom and other platforms

More than 300,000 pupils returned to campuses this week, with the rest expected to return next Tuesday as third wave of Covid-19 infections has waned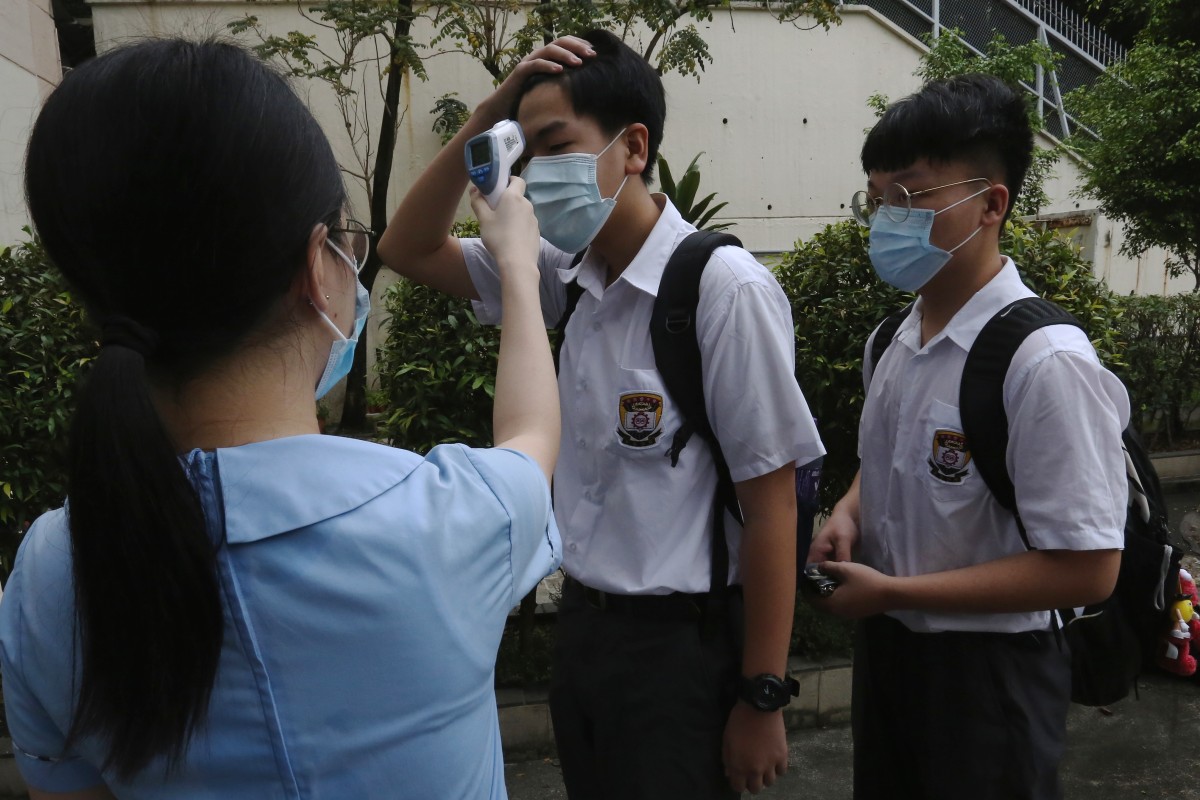 Schools have put extra health precaution place as students return to campuses as the third wave of Covid-19 infections has waned.
It was the first real day back at school campuses for more than 300,000 Hong Kong secondary and primary students yesterday, as the first phase of school reopenings proceeded without major incidents on Wednesday.
Students in Primary One, Five and Six; Form One, Five and Six; and kindergarten K3 returned to campuses for half-day classes on Wednesday morning with infection control and social-distancing measures in place.
Students in in Primary Two through Four, Form Two through Four, and kindergarten K1 and K2, who are expected to return to the classroom from next Tuesday.
Students we spoke to were glad to be back at school campuses after more than four months of online learning that started in early February, and only briefly resumed for about one month before they were again forced to stop as the city's third wave of Covid-19 infections increased in early July.
Teresa Kwok, 15, of South Island School was glad to interact with people in person again and said, "I am very happy to be back to school and meet my friends and teachers as I haven't been to school in 2020. My day was really good as interactive learning resumed. My school did take extra precautions and measures, such as putting barriers between tables, separating eating area and social area."
Anna Wong, 15, Chiu Lut Sau Memorial Secondary School was more excited about seeing her friends and teachers than attending lessons again. "Just as a leopard never changes its spots, boring lessons are still boring and interesting lessons are still interesting. What's so special about going back to school physically is that you get to see your friends and teachers, and revisit places special to you. The school library is one of the places I used to escape to and I was so happy to revisit it."
Survey finds youth worry about Hong Kong's social unrest and Covid-19
Janice Mook, 16, of Diocesan Girls' School was glad her school had taken extra safety precautions, "Our school reminded our parents to check our body temperature at home before school, and there was also a monitor at the gate to double check that. I was able to see a hand sanitiser dispenser in every classrooms."
Hedia Wan of South Island School was unsure about heading back but felt great once she was there. "We all needed to put on masks and take our temperature before entering the school. Our school installed a full body sanitiser spraying machine at the school entrance. Yesterday, I was dreading school, but today I felt so happy as I was able to meet some of my friends because they just had transferred to this school. The classes are much more vibrant than online classes. It was nice to be back."
Sign up for the YP Teachers Newsletter
Get updates for teachers sent directly to your inbox
Sign up for YP Weekly
Get updates sent directly to your inbox