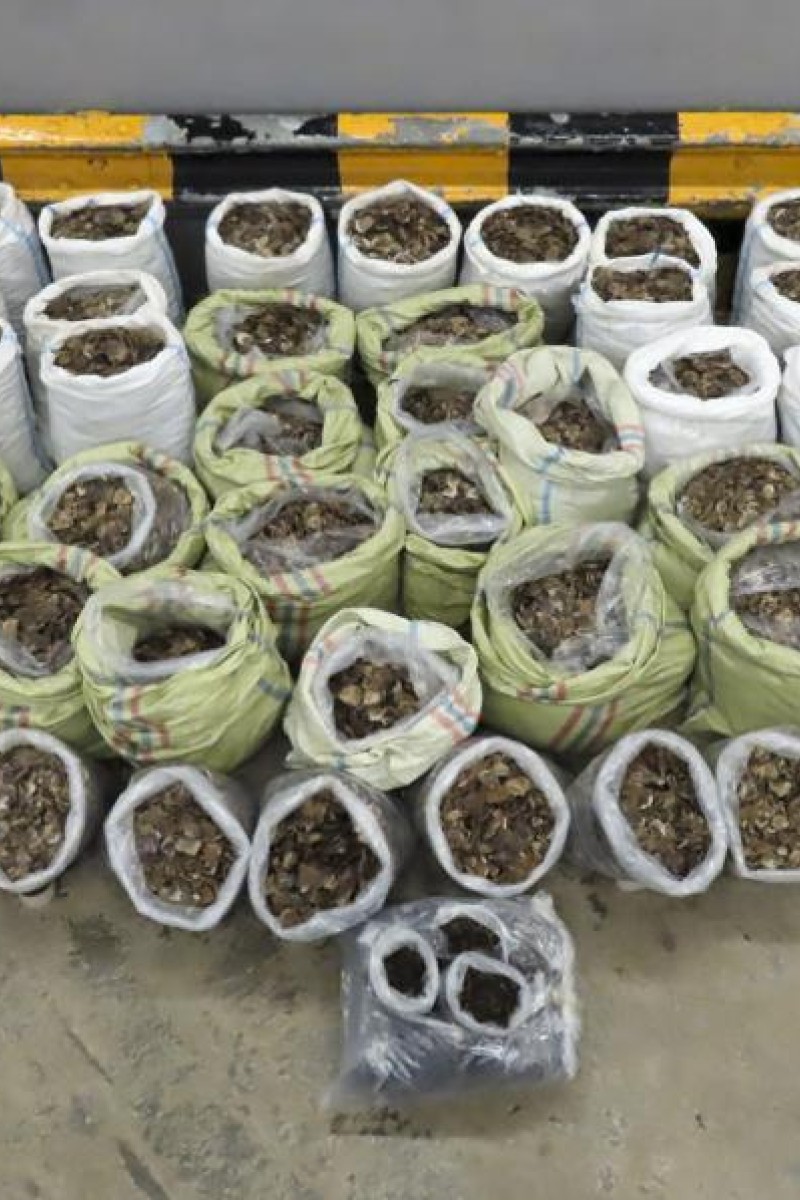 Hong Kong customs seizes more than HK$6 million in pangolin scales
Taken from the endangered animal, the scales arrived from Jakarta in a shipment marked 'frozen fish' along with 13kg of snake gallbladders 

Officers believe the shipment was meant to be taken into the mainland and used in Chinese medicine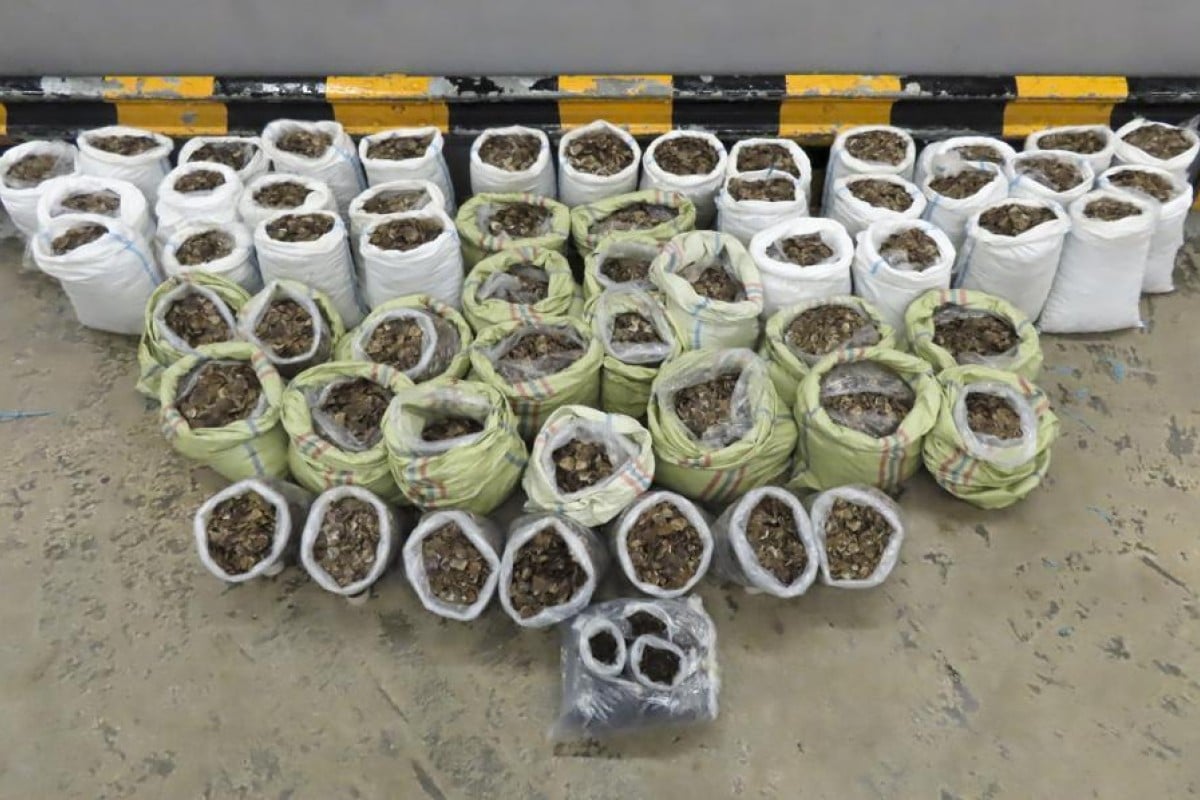 Hong Kong's biggest seizure of pangolin scales so far this year was made this month. Photo: Handout
Hong Kong customs has made the year's biggest seizure so far of endangered pangolins' scales, finding a tonne of the contraband along with 13kg of dried snake gall bladders in a shipping container arriving from Indonesia. 
The HK$6.2 million haul was believed to be bound for a New Territories warehouse so it could be smuggled into mainland China, a law enforcement source said.
But officers from the Customs and Excise Department discovered the consignment on Wednesday last week during an inspection at the Kwai Chung cargo examination compound.
5 facts about the critically endangered pangolin
Declared as carrying frozen fish, the container arrived in the city from Jakarta about two weeks ago.
"After removing more than 1,000 bags of frozen fish from the container, officers found over 40 bags carrying pangolin scales along with one bag of dried snake gall bladders," the source said.
He said the scales had an estimated street value of HK$6 million and the gall bladders were worth about HK$200,000.
7 facts about Hong Kong's rare pink dolphins
Believing the consignment was destined for the mainland, the source added it was possible the pangolin scales and snake gall bladders would be used in Chinese medicine.
So far, no one has been arrested in connection with the case. But the source said an investigation was under way and arrests were possible.
He said it was customs' second seizure of pangolin scales this year after a small quantity was confiscated earlier.
Sign up for the YP Teachers Newsletter
Get updates for teachers sent directly to your inbox
Sign up for YP Weekly
Get updates sent directly to your inbox