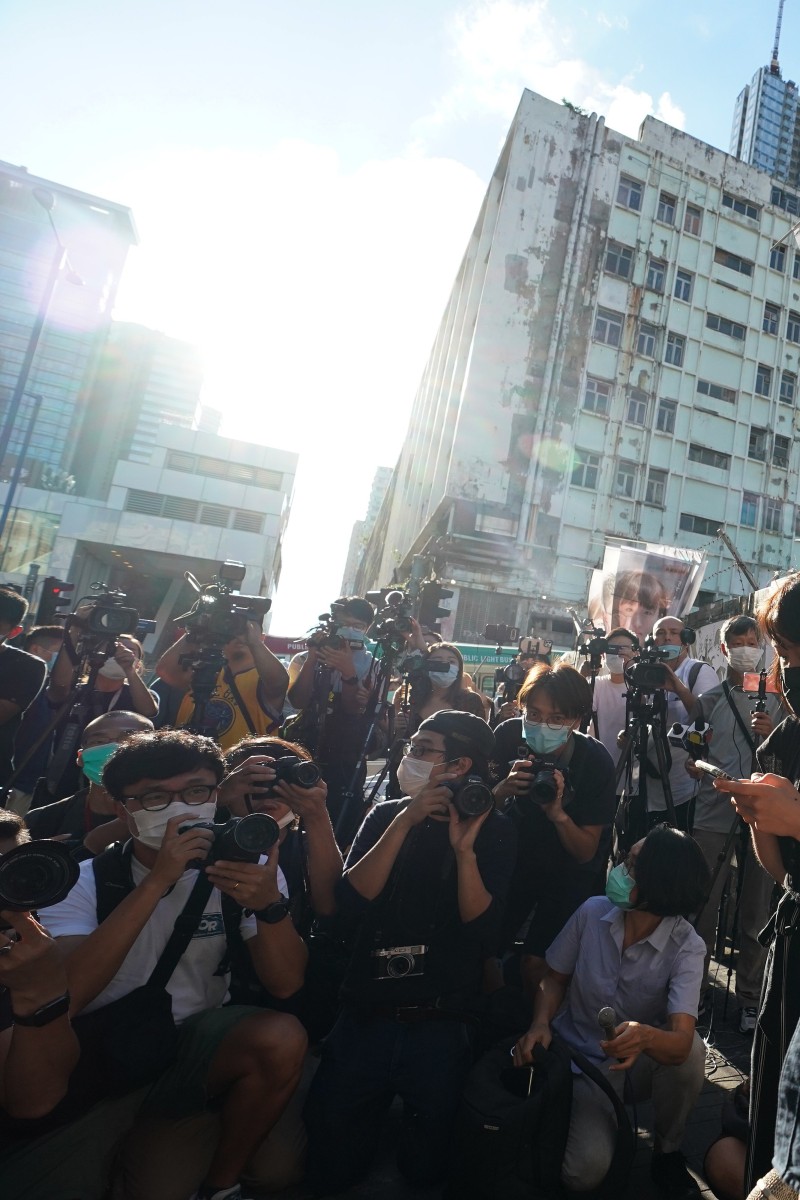 Hong Kong protests: Joshua Wong arrested over illegal assembly and anti-mask law - and promptly released
The opposition activist and former secretary-general of now defunct pro-democracy party Demosisto spread news of his arrest and release via Twitter

The anti-mask law, which bans people from covering their faces during protests, was introduced on October 5 of last year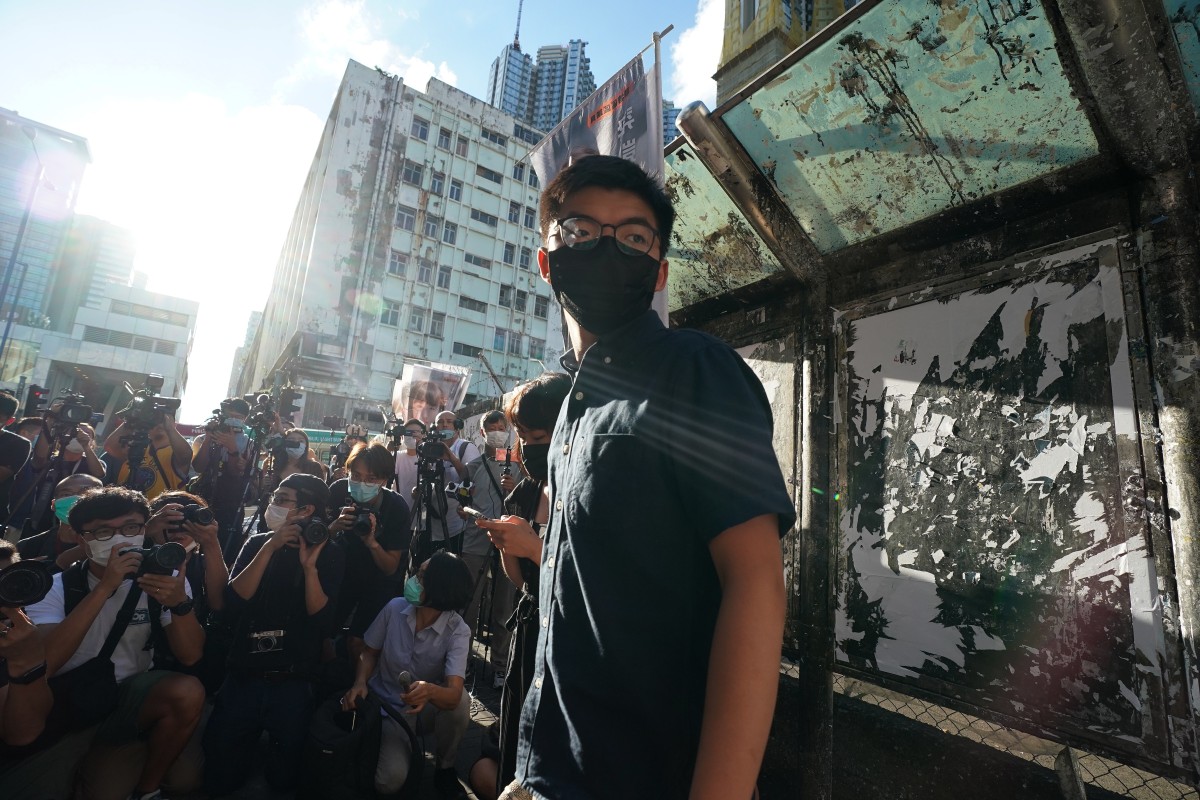 Joshua Wong Chi-fung announced he had been arrested today over illegal assembly and anti-mask law charges today.
Opposition activist Joshua Wong Chi-fung was arrested earlier today for allegedly taking part in an illegal assembly on October 5 of last year, he announced on his Twitter account. He has since been released and will report to Eastern Magistrates Court on September 30 at 2.30pm.
Wong tweeted earlier that police had also accused him of breaching the anti-mask law, which banned people from covering their faces during protests.
Police confirmed the arrest of two men, aged 23 and 74, and said they were accused of "knowingly taking part in an unauthorised assembly", while the 23-year-old was also accused of having breached the Prohibition on Face Covering Regulation.
The force said October's protest had not been an authorised event as allowed under the Public Order Ordinance, and added that both men were expected to appear at Eastern Court on September 30.
The government's mask ban took effect on October 5 last year, after it invoked the Emergency Regulations Ordinance to restore social order following months of anti-government protests.
But the move, which banned face coverings at not just illegal assemblies but also lawful ones, sparked fears over declining civil liberties, prompting judicial challenges.
In a ruling last November, the High Court declared the anti-mask law unconstitutional. The decision forced police to suspend enforcement of the regulation for a period of months.
Hong Kong court throws out legal bid by Joshua Wong to overturn district council elections ban
Then, in April this year, the Court of Appeal ruled that while it was constitutional for the government to ban the wearing of masks at unauthorised or illegal assemblies, the same was not true for legal demonstrations.
Language in the ban granting police the authority to physically remove masks was also unconstitutional, it added.
Both the government and a group of opposition activists had sought to bring the case to the Court of Final Appeal. In July, the Court of Appeal granted both sides permission to challenge its April judgment in the top court.
Veteran pro-democracy activist Koo Sze-yiu was also detained by police in connection with the same protest and taken to Cheung Sha Wan Police Station
Sign up for the YP Teachers Newsletter
Get updates for teachers sent directly to your inbox
Sign up for YP Weekly
Get updates sent directly to your inbox