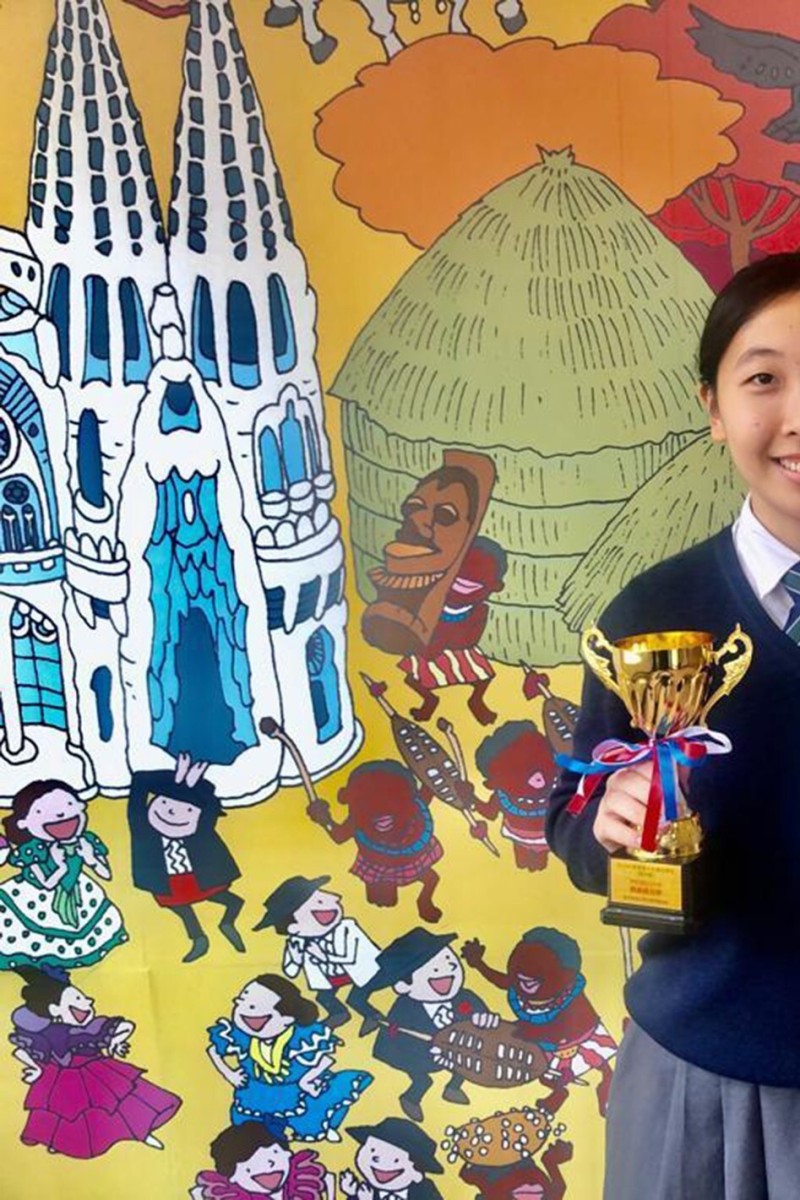 Student of the Year finalists for the category share their volunteering experiences and hopes for the future

Through their community work, they connect with people from various backgrounds and develop soft skill they will use throughout their lives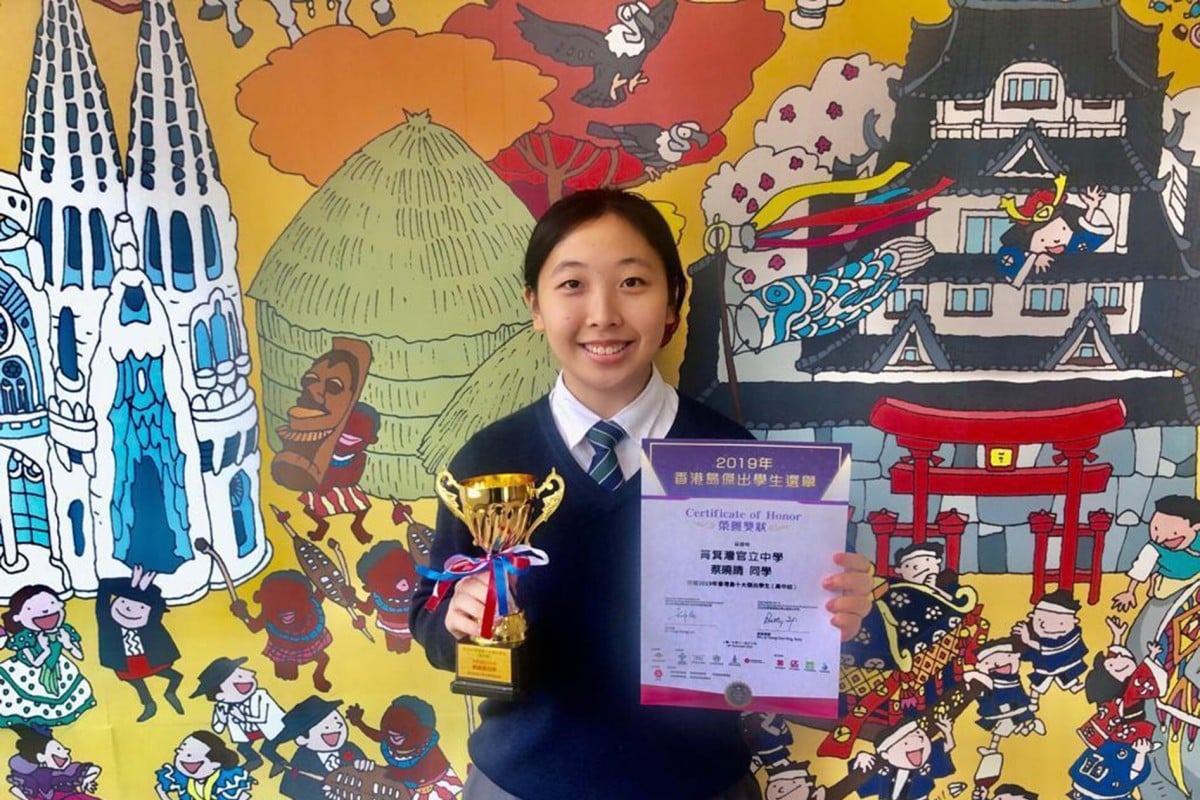 Tsai Hiu-ching of Shaukeiwan Government Secondary School says volunteering can help students connect with others an enhance their sense of belonging.
Engaging with others and building bonds that strengthen communities. These are things that the candidates for the 2019 Student of the Year – Community Contributor Award have been doing for many years. Through their community work, these outstanding students have been connecting with others while developing soft skills they will use throughout their lives.
We spoke to three shortlisted candidates about their experiences, hopes for the future, and how we can help ourselves by helping others.
A Secondary Six student at Diocesan Boys' School, Brian Ng hopes to make a positive impact on society through his community contributions. His belief that education can help break down barriers and benefit society as a whole prompted him to set up the student-led, non-profit organisation, DiverCITY.
SOTY 2019: Past Community Contributor winner says to 'Trust the process'
The organisation has held a number of large events involving more than 450 participants from 53 schools. Brian says he hopes to continue working with the community.
"One of my aspirations is to become a social entrepreneur; I think this [career] speaks loads about our personal beliefs," Brian says.
"I love the thrill of innovation, but I also believe leaving a positive imprint on society is crucial, and that innovation is the greatest catalyst for change and societal impact.
Tsai Hiu-ching, a Secondary Six student from Shaukeiwan Government Secondary School, has been volunteering since she was a little girl. She said that the more she volunteers, the more she wants to do it.
Wong Ming-wing says volunteering can enhance the sense of belonging among citizens.
Hiu-ching participated in the Student Ambassador Programmes sponsored by Orbis and Unicef, and wion the 2018 Social Welfare Department Volunteer Gold Award. These experiences encouraged her to continue her volunteer work and to do more, if possible. "Participating in the community can help students connect with society, enhance their sense of belonging, affirm their self-worth and also gain satisfaction from helping others," said Hiu-ching.
At her school, she has encouraged others to contribute to the community by taking part in both large- and small-scale activities. She believes that getting involved helps to give people a sense of purpose, as well as provide a glimpse into current social situations from different perspectives.
SOTY 2019: Linguist candidates talk about what English, Cantonese and Mandarin mean to them
Wong Ming-wing, a Secondary Six student from Ho Yu College and Primary School, has been encouraged by her parents to participate in community activities since she was young. Ming-wing has been president of her school's student union, and has worked with the Hong Kong Girl Scouts and Hong Kong Red Cross. She hopes to change the world for the better through her community service.
"Community service can enhance the sense of belonging among citizens. It can also bring people closer together, and deepen the compassion they have for one another," said Ming-wing.
"In Hong Kong, students face tremendous pressure from the focus placed on academic studies. Learning outside the classroom through volunteer work can help to relieve stress."
She added that community service also helps to boost students' communication skills, and first-aid and home-care knowledge.
Ming-wing hopes to become a reporter one day and write about people who have made a significant impact on society.
The Student of the Year Awards competition is organised by South China Morning Post and Young Post and sponsored by The Hong Kong Jockey Club
Sign up for the YP Teachers Newsletter
Get updates for teachers sent directly to your inbox
Sign up for YP Weekly
Get updates sent directly to your inbox