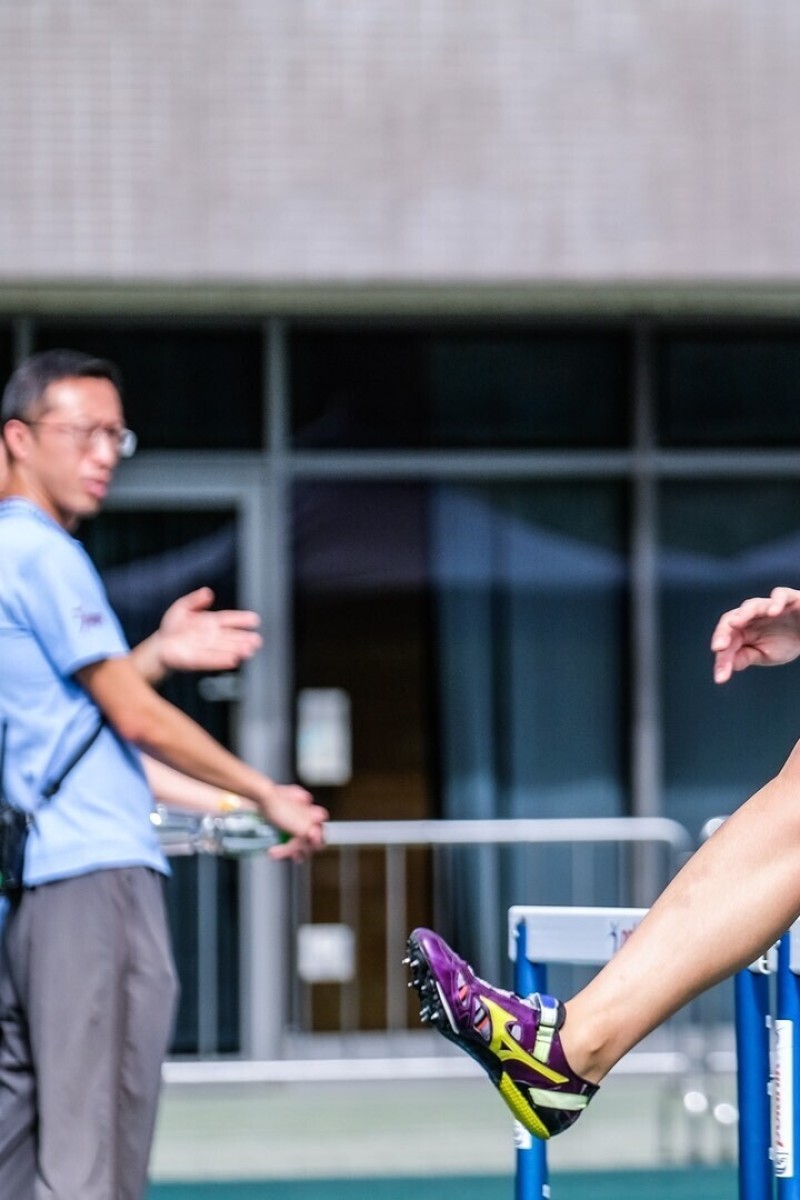 Student of the Year shortlisted applicants shared about their approach to competing and their sports role models

They also want to promote sports as a way to bring people closer together in Hong Kong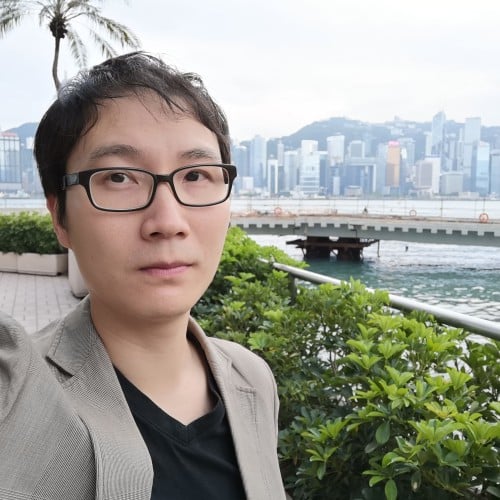 Jamie Lam worked in the education sector for 11 years before joining the Post in 2017. He was born in Hong Kong and spent his formative years in Toronto, Canada. Jamie has a master's degree in English language teaching.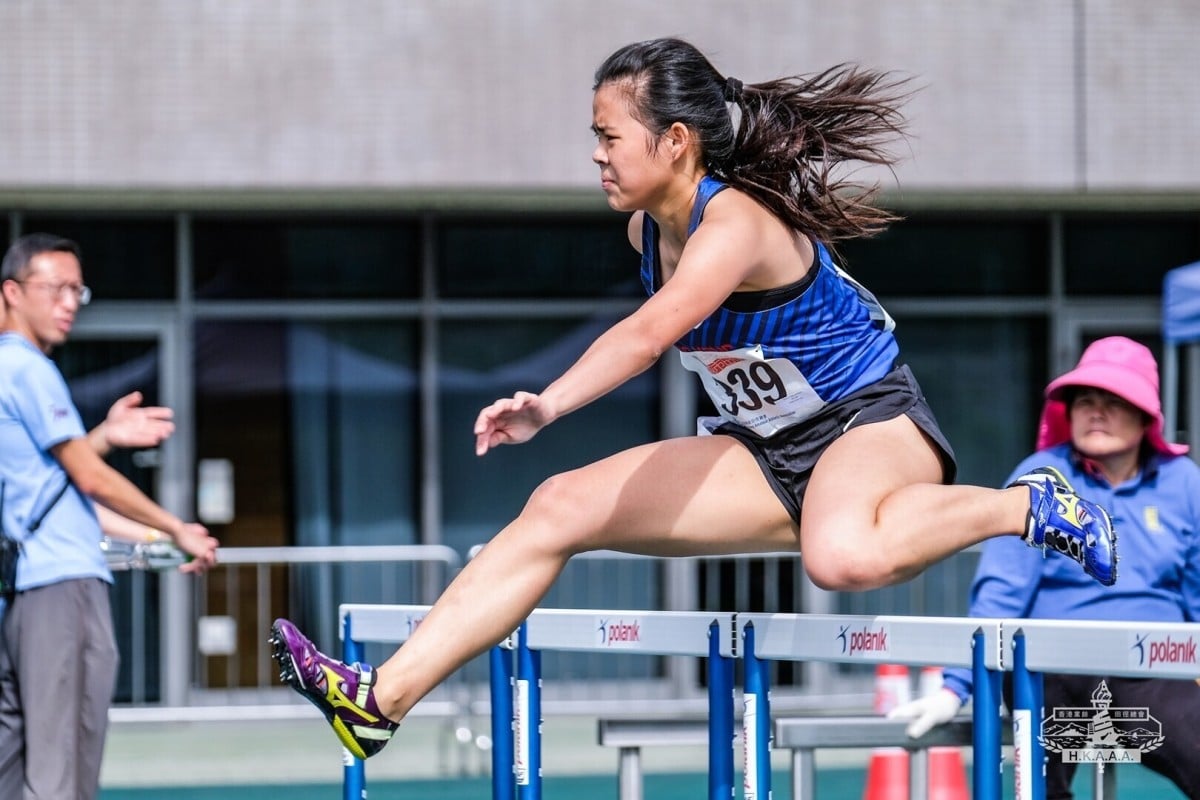 Anneke Fung of Good Hope School is a SOTY Sportsperson finalist.
For these Student of the Year – Sportsperson finalists, success on the sports field is the ultimate form of expression. While pursuing their next personal best through hard work and practice, they also know that winning isn't everything.
Young Post watched the students' interviews with the judges, which took place online in March. Here, three of the shortlisted candidates share their individual journeys through the world of competitive sports, and the invaluable lessons they have learned as dedicated student athletes.
A Form Six student at Good Hope School, 17-year-old Anneke Fung Yuet-ping is a top-tier track and field athlete who has represented Hong Kong at the Asian Youth U18 Athletics Championships.
As the captain of her school's athletics team, she knows that being a leader is more than just being good at her sport.
SOTY 2019: Grand Prize candidates have a clear vision of a sustainable Hong Kong
"The captain is not necessarily the fastest runner," says Anneke.
"This position requires positivity and vitality, and my job is to inspire my fellow athletes to not just treat sports as an extracurricular activity, but as a pathway for self-motivation and exploration."
Anneke also tries to get the most out of her competition experiences by chatting to international athletes, and she believes this pushes her to step outside her comfort zone.
"Communicating with athletes from different countries is one of the highlights of going to competitions outside Hong Kong," she says. "It taught me to be more sociable and outgoing, and learning about different cultures is an amazing experience."
Pedrey Ng tried many sports before finally focusing on table tennis.
Pedrey Ng Wing-lam, a Form Five student at St Paul's Co-educational College, also believes in experiencing new things and actively gaining more knowledge.
Pedrey is a two-time champion of the annual Jing Ying Table Tennis Tournament and a member of Hong Kong's junior team who has represented the city at the World Youth Championships. The 16-year-old credits her success to playing many different sports when she was younger.
"I played many sports as a child, including volleyball, swimming, track and field and figure skating," she says. "This made me realise that table tennis really is the sport for me, because I was lucky enough to have the chance to try all the others and I now know it's what I'm good at and should focus on."
SOTY 2019: Community Contributor candidates on the importance of giving back to Hong Kong
As an aspiring Olympian, Pedrey's role model is fellow Hong Kong table tennis player Minnie Soo Wai-yam who won a bronze medal at the 2018 World Team Table Tennis Championships. "I really admire her self-discipline and her approach to sharpening her skills," she says. "I've seen her practise in person; she never takes her foot off the gas and reviews every shot to see how she can do better the next time."
Fencer Sophia Wu Ho-yiu of Heep Yunn School agrees. She says discipline is one of the keys to success.
The Form Six student is a member of the Hong Kong national team and has represented the city in many international tournaments, such as the Asian Fencing Championships last year. Sophia's dream is to become a professional athlete after graduating from secondary school. However, she knows it will take a lot of perseverance and hard work.
Sophia Wu is a teen fencer and candidate for the SOTY 2019 Sportsperson category.
"Improving one's skill is all about willpower and I learned a lot about this from my fellow team member Ryan Choi Chun-yin," she says. "During every practice, he doesn't ever really take a break and instead is always working on his footwork or attack. I also need to have this kind of focus".
What's more, as an ambassador for the 63rd Festival of Sport organised by the Sports Federation and Olympic Committee of Hong Kong, Sophia has to promote sport to members of the public.
"Sport has the power to bring people together," she says. "Through this role, I hope to encourage everyone to take part in regular exercise, which is so important to both mental and physical health."
The Student of the Year Awards competition is organised by South China Morning Post and Young Post and sponsored by The Hong Kong Jockey Club
Sign up for the YP Teachers Newsletter
Get updates for teachers sent directly to your inbox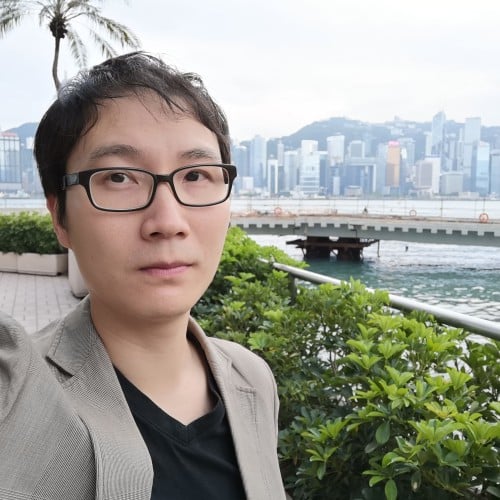 Jamie Lam worked in the education sector for 11 years before joining the Post in 2017. He was born in Hong Kong and spent his formative years in Toronto, Canada. Jamie has a master's degree in English language teaching.
Sign up for YP Weekly
Get updates sent directly to your inbox