Coronavirus: Hong Kong infectious disease expert warns 1,000 residents could die from Covid-19 in the winter
More than 10,000 could fall sick and infection rates could resemble those of New York City

The government advisor warned that bars and restaurants should take the pandemic more seriously and suggested mandatory testing for people with symptoms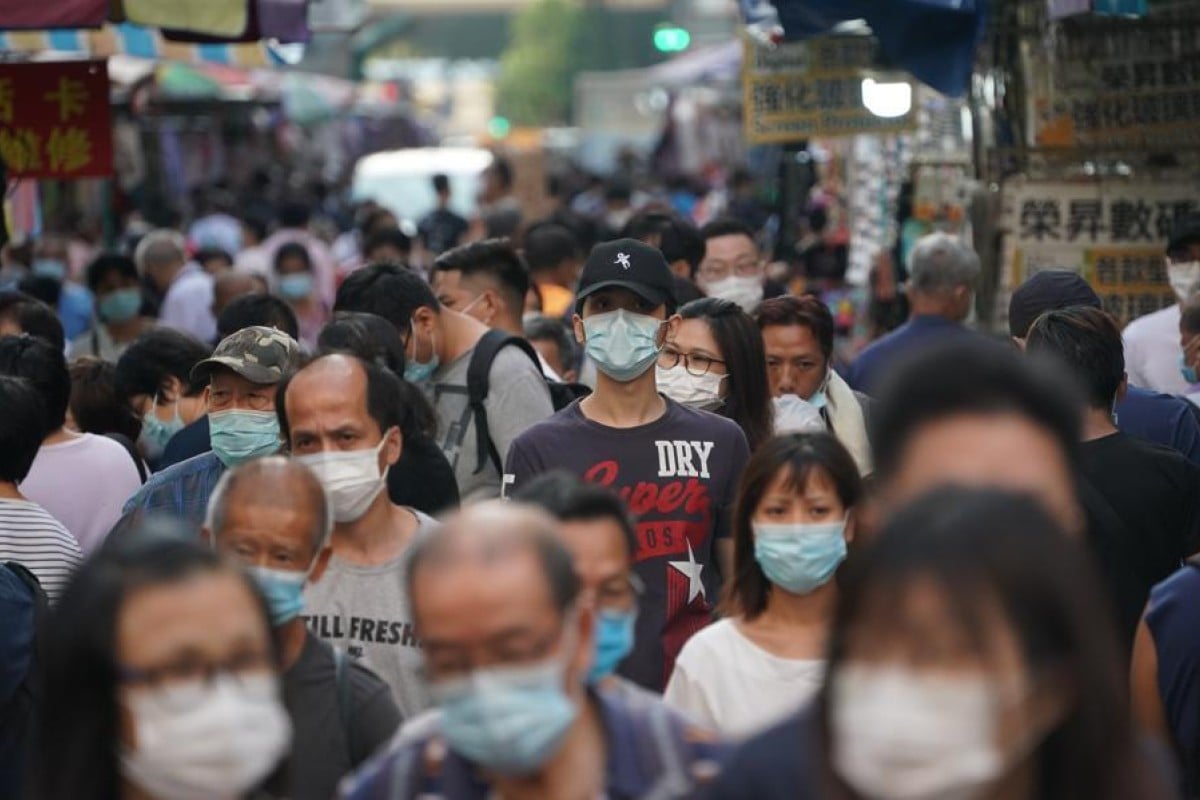 A top infectious disease expert has said more than 10,000 people could fall ill in Hong Kong this winter. Photo: SCMP/ Felix Wong
An infectious disease expert has warned that the coronavirus could kill 1,000 residents and leave tens of thousands sick this winter if holes in Hong Kong's defences are not plugged. 
Professor Yuen Kwok-yung made his chilling prediction on a radio programme, as he said the city was still experiencing its third wave of infections, and needed to keep social-distancing measures in place until a mass vaccination could take place in September next year, at the earliest.
The University of Hong Kong microbiologist, who advises the government on the virus, also called for mandatory testing for those experiencing symptoms associated with the disease, and urged the city's restaurants and bars to take infection control seriously.
"If we don't have targeted measures on the coronavirus, then we could see tens of thousands of people infected. Deaths could also easily exceed 1,000," he said. 
While the number of new cases has dipped, some infections have emerged in bars, schools, and at a disabled care home, which some experts believe signals the start of a local fourth wave. 
But Yuen said he believed the handful of transmissions were a continuation of the third wave, as the city had never completely rid itself of the virus. 
Basing his prediction on overseas experiences, Yuen said places such as Europe and the United States had seen large swathes of infections in the winter, which favours the virus transmissions with its cooler temperature. 
He cited New York City, which racked up more than 10,000 deaths and a 20 per cent infection rate in its population at the start of its local epidemic last winter. 
Am I immune to Covid if I already had it?
"What happened in New York can happen in Hong Kong," he said. 
Asked about the government considering compulsory testing, Yuen said it might need to come to that if infections surged into the tens of thousands. 
"Of course the most ideal situation is it doesn't have to be mandatory," he said. "But if we need to do it, then it should be on those who have shown symptoms."
He said he had seen many restaurants and bars in the city ignore social-distancing practices, such as limits on capacity on the premises and at each table, and mask wearing, while also failing to provide adequate ventilation, or separate workers between those who clean tables and those who serve food. 
How can I tell the difference between the flu and Covid-19?
"We have been very clear where the super-spreading events are likely to be … and have told all the stakeholders, but implementation has been problematic," he said. 
"I think they need to understand that if the epidemic continues, all restaurants will lose customers and may have to close. So why don't they do a better job?" 
Residents should also do their part and help contact tracers by photographing the menus and car plates in the shops and vehicles they use, and keeping the information on their phones for 14 days, a simple practice that would not lead to privacy concerns, Yuen suggested. 
Hong Kong health minister says mandatory Covid testing is necessary
But Covid-19 vaccines would not be ready in Hong Kong for widespread use until September 2021, as Yuen predicted more data would emerge in January and February following phase three trials across the world, and would be in use in Europe, and America, in March and April. 
Hong Kong would have to wait its turn though, as it lacked its own "manufacturing capacity".
"We need to build an effective and quick system to handle any outbreaks, which would include mass testing and a risk assessment tag system to allow uninfected residents to keep up their daily activities without any obstacles, and to ensure the economy can function as normal," he wrote.
Sign up for the YP Teachers Newsletter
Get updates for teachers sent directly to your inbox
Sign up for YP Weekly
Get updates sent directly to your inbox