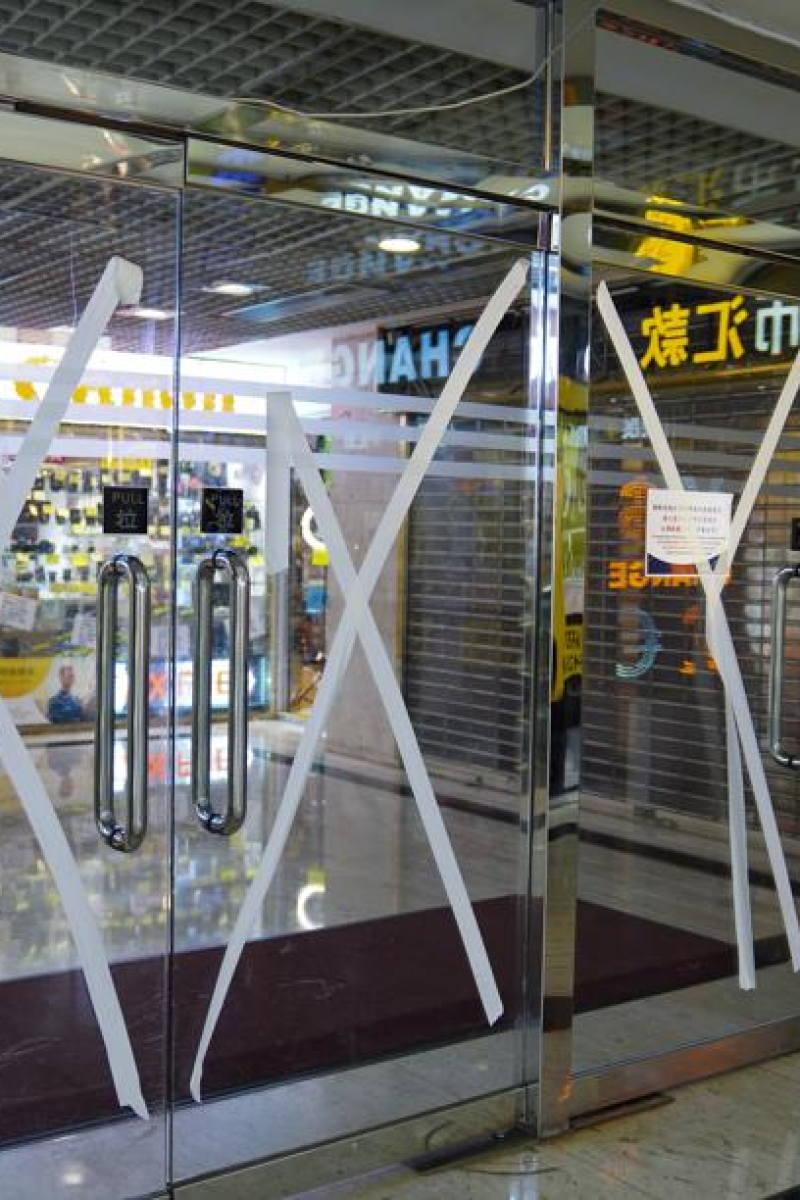 Hong Kong schools close and transportation delayed as city sees No 8 Typhoon
Tropical Storm Nangka was centred around 460km south-southwest of Hong Kong and expected to move towards Hainan Island

MTR services have been disrupted and residents advised to avoid the shorelines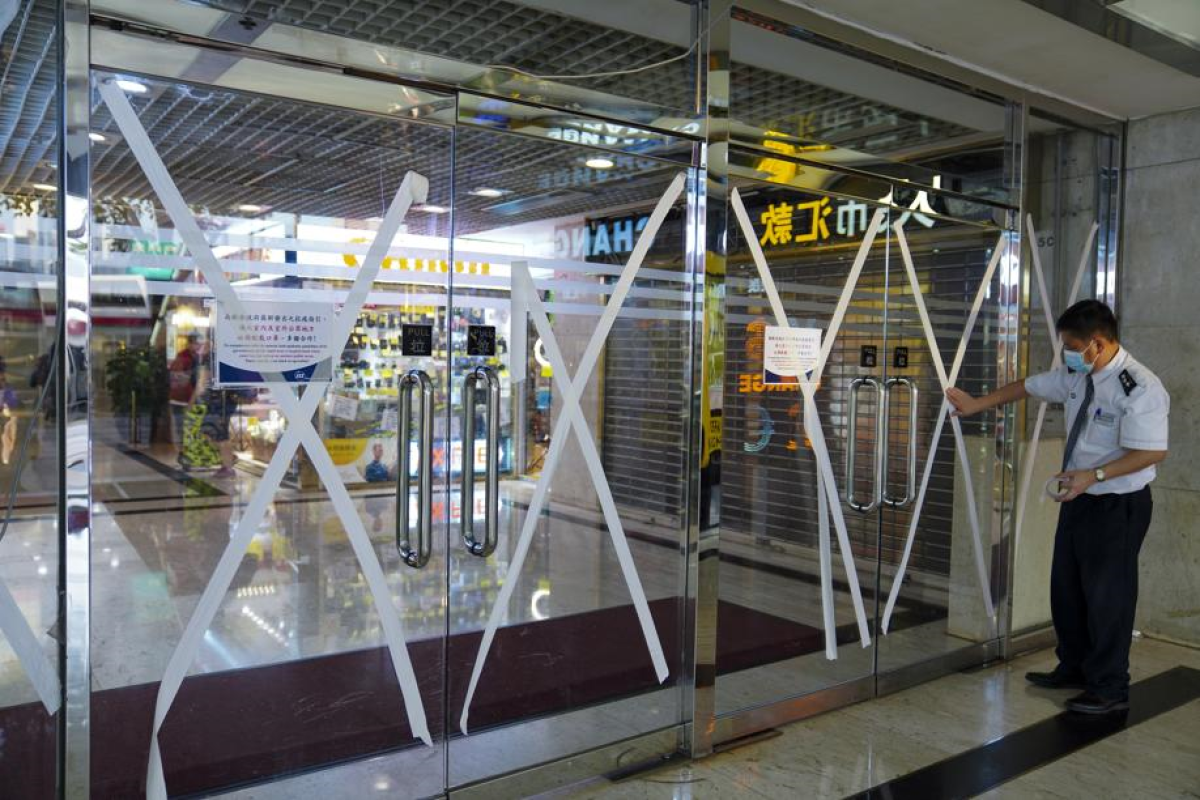 Staff tape the entrance to Star House in Tsim Sha Tsui as the storm gains momentum. Photo: SCMP/ Sam Tsang
Hong Kong has closed schools and warned people to avoid the shoreline after a No 8 typhoon warning signal was issued on Tuesday, as Tropical Storm Nangka neared the city.
The Hong Kong Observatory issued the No 8 northeast gale or storm signal at 5.40am, which indicates winds with mean speeds of 63km/h to 117km/h or more are expected from the northeast quarter. 
The signal, which is the warning system's third highest, is expected to remain in force for most of Tuesday with some transport services affected. 
As of 9am, Nangka was centred about 460km south-southwest of Hong Kong, and expected to move west or west-northwest at about 22km/h towards the vicinity of Hainan Island and intensify gradually. 
With Nangka moving to the southwest of the city, local wind direction will gradually change from northeast to east to southeast. Previously sheltered areas may become exposed. 
The Education Bureau said classes at all day schools would be suspended on Tuesday.
China's air quality improved during the Covid-19 lockdown
MTR services have been adjusted from the start of Tuesday. Trains on most lines are running every 10 minutes, with the Airport Express service every 30 minutes. MTR connecting buses will be suspended.
Wind speeds are still expected to be high on Wednesday, starting with heavy showers and squalls, according to the weather agency. The rain will ease off with sunny periods over the latter part of the week.
Nangka was bringing squally showers to the south China coast. Winds were generally strong over offshore waters and on high ground in the territory, occasionally reaching gale force, the observatory said.
Single-use face masks pose an environmental problem to Hong Kong
"Nangka is gradually moving away from Hong Kong. However, under its combined effect with the northeast monsoon, local winds are still expected to strengthen further. In particular, the southern part of Hong Kong will experience stronger winds," it added.
The Observatory said that Tuesday would be cloudy with rain and a few squally thunderstorms, with temperatures lingering around 26 degrees Celsius during the day. 
The Observatory said it is unlikely to lower the signal to No 3 before 3pm.
Sign up for the YP Teachers Newsletter
Get updates for teachers sent directly to your inbox
Sign up for YP Weekly
Get updates sent directly to your inbox