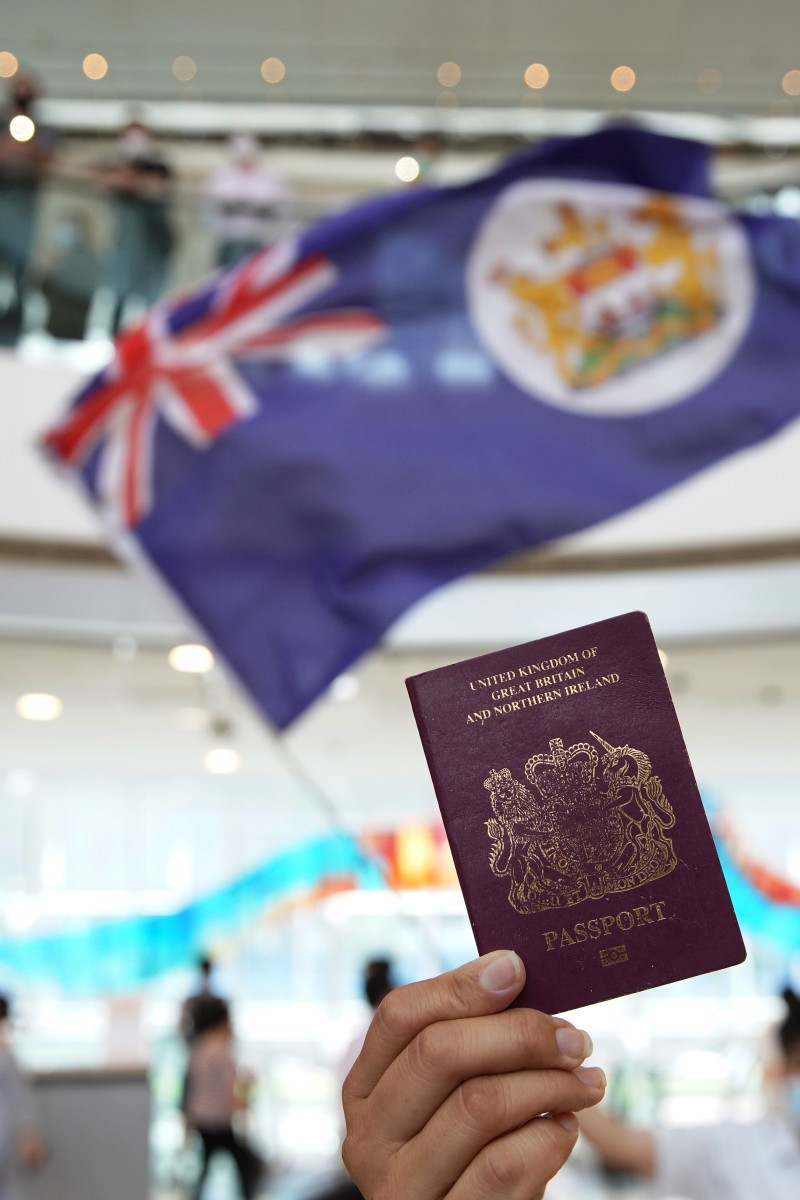 British government releases details of new visa available for Hong Kong's BN(O) passport holders
The visa would allow some Hongkongers and their dependents to live in Britain legally for five years and eventually apply for citizenship

The measure is set to begin in January 2021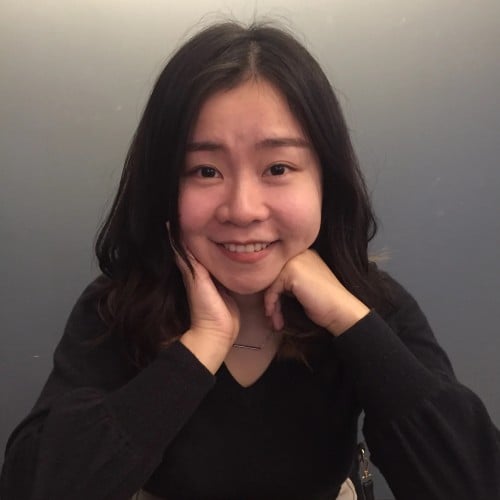 Kelly is a journalist from Hong Kong. She joined the Post in 2018, where she writes about Hong Kong's arts and culture, social welfare and the environment. She has a master's degree in Journalism from the University of Hong Kong.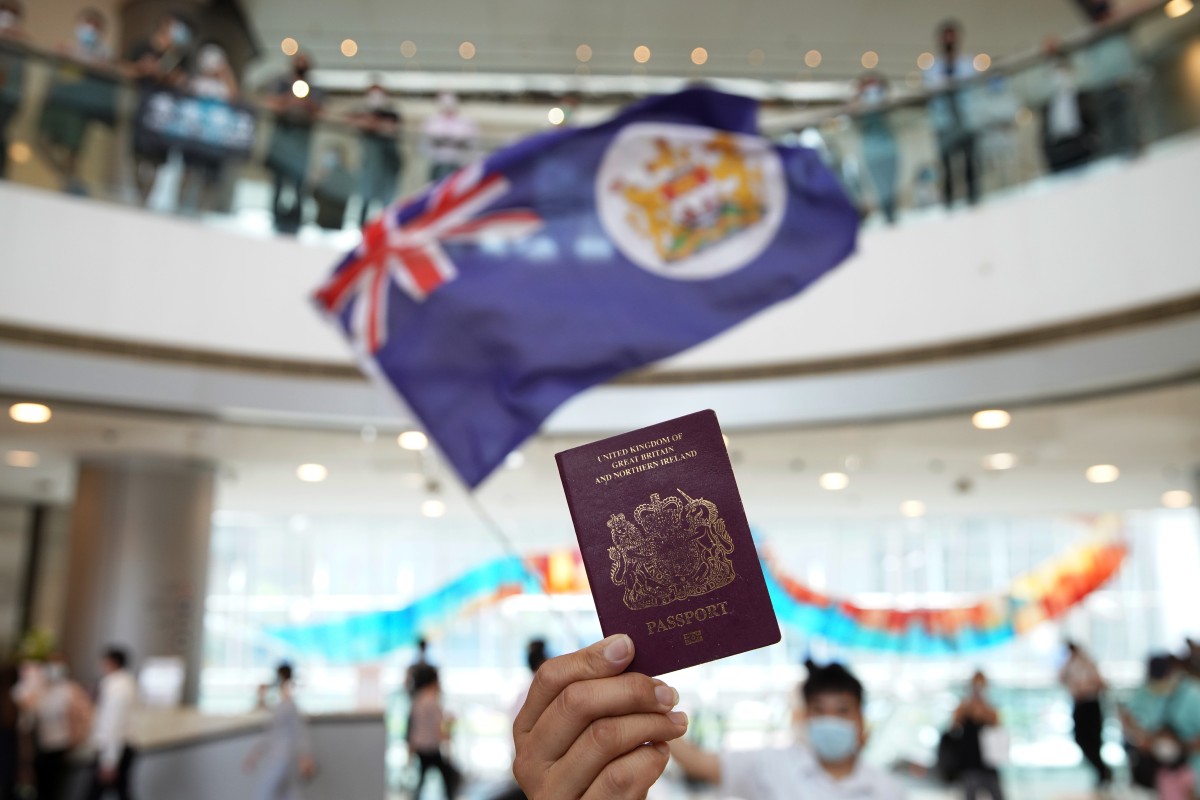 A protestor holds a BN(O) passport during a lunch hour anti-government demonstration at the IFC shopping mall in Central. Photo: SCMP / Winson Wong
The British government on Thursday announced details of a new visa which would allow some Hongkongers to work and study in Britain for five years. From January 2021, all Hong Kong holders of BN(O) passports, and their family, will be able to apply for the visa, which could serve as a stepping stone towards British citizenship.
Yesterday's announcement explained the new 'Hong Kong BN(O) visa' would allow all BN(O) holders, and close family members without BNO status, such as dependent children, to live in Britain for either two and a half years (and extend for a further two and a half), or five years. They would be allowed to work and study, and access doctors using the National Health Service (NHS). Those under 18 would be eligible to receive free education at state schools.
Hongkongers abroad say they should be able to vote by mail
After living there for five years, these visa holders would be able to apply for 'settlement', and 12 months later, British citizenship.
BN(O) passports were granted to Hongkongers who had no other nationality and applied for the status, before the handover to mainland China on July 1, 1997. The BN(O) currently allows its holders to stay in Britain for up to six months, but not to work or study.
While this announcement opens up another option for Hongkongers looking to leave the city, not everyone is optimistic.
HSBC's iconic lion statues return after protests
Simeon Suen, 12, from Bishop Hall Jubilee School, said his family is planning on moving to Britain, as they prefer the lifestyle there.
Simeon agrees with his parents to a certain degree: "I would consider moving to Britain to further my studies, as I think that the education system there is less stressful than Hong Kong's," he said.
But he has some concerns, too, saying: "I am afraid there might be discrimination."
During the Hong Kong protests, many people called on the British government for assistance in Hong Kong and to provide them with a way to live in the UK. Photo: SCMP / Winson Wong
Teresa Kwok, 15, from South Island School, said that although her parents have BN(O) passports, they haven't thought about moving to Britain, and have instead applied to move to Australia.
"Due to Brexit, the economy may not be very stable, so there might be fewer job opportunities for me in the future," Teresa says.
However, she believes that the news offers Hongkongers a good opportunity after the recent social unrest. "I do think that the new BNO visa is a good deal because people have the opportunity to leave Hong Kong if the political situation worsens."
Climate change activist Greta Thunberg backs #Save12HKYouths campaign
Hank Young, 18, a Ying Wa College student, said he will be unable to "enjoy the privilege" as his parents are not inclined to leave Hong Kong.
"One reason I won't be leaving is that my parents can't work in Britain, as they can't speak or write in English. Also, they have a strong sense of belonging to China."
But Hank believes younger students should encourage their parents to move their families to Britain so they can take advantage of the free schooling there, as he believes Hong Kong's education system "collapsing".
'Grandma Wong' says she was held for 14 months on the mainland
"I myself prefer the British education that values debating and freedom. I have the privilege of studying in a school of heritage, and of experiencing a genuine 'education'," he says. Ying Wa College has a British background and more than 200 years of history.
"With more constraints from the government, I believe we are no longer able to enjoy the privilege of debating [within society], and will be confined by political red lines," he explained.
Hank had considered applying to top British universities, but has now decided to stay in Hong Kong for his undergraduate studies.
"I would prefer to stay [in Hong Kong] as I feel there are many areas that I can contribute to as a university student."
Sign up for the YP Teachers Newsletter
Get updates for teachers sent directly to your inbox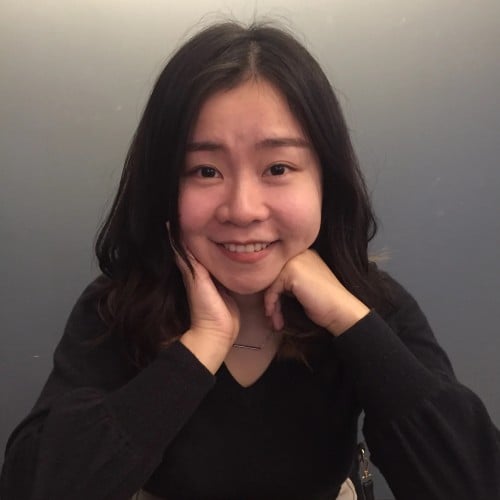 Kelly is a journalist from Hong Kong. She joined the Post in 2018, where she writes about Hong Kong's arts and culture, social welfare and the environment. She has a master's degree in Journalism from the University of Hong Kong.
Sign up for YP Weekly
Get updates sent directly to your inbox