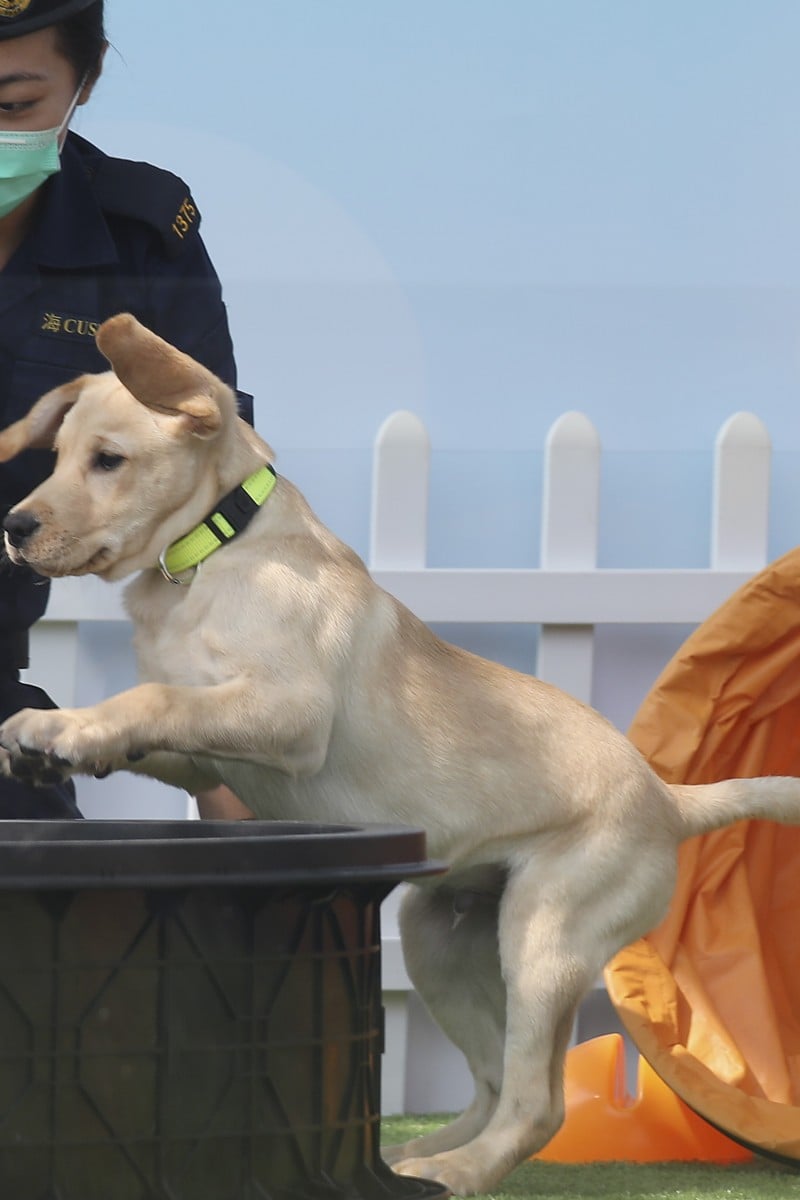 Meet Hong Kong's newest crime fighters: six legendary good doggos of the Customs Canine Force
The Labrador retriever puppies reported for duty to learn to sniff out illegal goods

The Covid-19 pandemic gave the department time to breed detection dogs in the city instead of importing them from overseas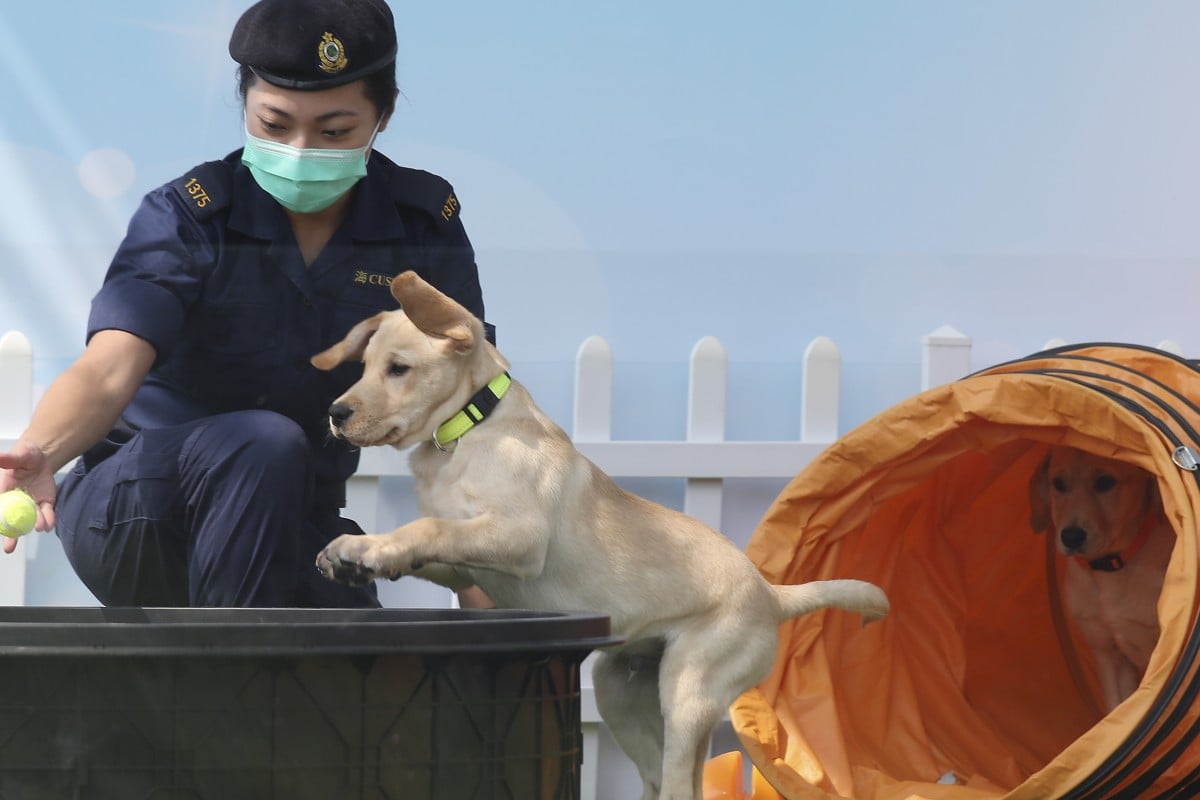 The pups are being put through their paces. Photo: SCMP / Xiaomei Chen
There's a paw-some new squad in town: six Labrador retriever puppies reported for duty on their first day of basic training with Hong Kong's Customs Canine Force.
The six young dogs – four males and two females born in late July from the same litter – will receive their 10-week detection training after they turn a year old, learning to sniff out illegal goods at various container terminals and boundary control points, including the airport.
During basic training, Lettie, Echo, Gasper, Elmo, Nicky and Dante – the initials of their names spell "legend" – were first exposed to a variety of interactive training activities at about three weeks old.
They are given a variety of equipment and toys – including teddy bears, towels and plastic balls – to enhance their sense of hearing, sight and touch.
Customs Officers show Six puppies from left, Lettie, Echo, Gasper, Elmo, Nicky and Dante at HK-Zhuhai- Macau Mega Bridge Operational Base. 03NOV20 SCMP / Xiaomei ChenOther forms of training include playing different types of sound effects through a speaker, such as train noises and thunder, to help them learn how to focus and understand different noises in various environments.
How one Hong Kong teen has been encouraging animal adoption during the pandemic
The pups are the first born under a new programme to breed detection dogs in the city. Ida Ng Kit-ching, assistant commissioner (boundary and ports) of the Customs and Excise Department, said they had previously bought dogs and trained them overseas.
The pandemic gave the department a reason to advance a breeding plan already in the works.
"We've always had this plan to breed our own dogs, but because of Covid-19, we thought this was a good opportunity to finally try it," she said.
A three-year-old Labrador retriever named Fifi, imported from the mainland, was selected to be the mother for the breeding programme.
There are currently 70 search dog teams on the force helping to intercept drugs, explosives and cash in large amounts.
This good doggo is ready to sniff and serve. Photo: SCMP / Xiaomei ChenNg said the unit will be expanded next year with the addition of more dogs able to detect firearms.
Sign up for the YP Teachers Newsletter
Get updates for teachers sent directly to your inbox
Sign up for YP Weekly
Get updates sent directly to your inbox