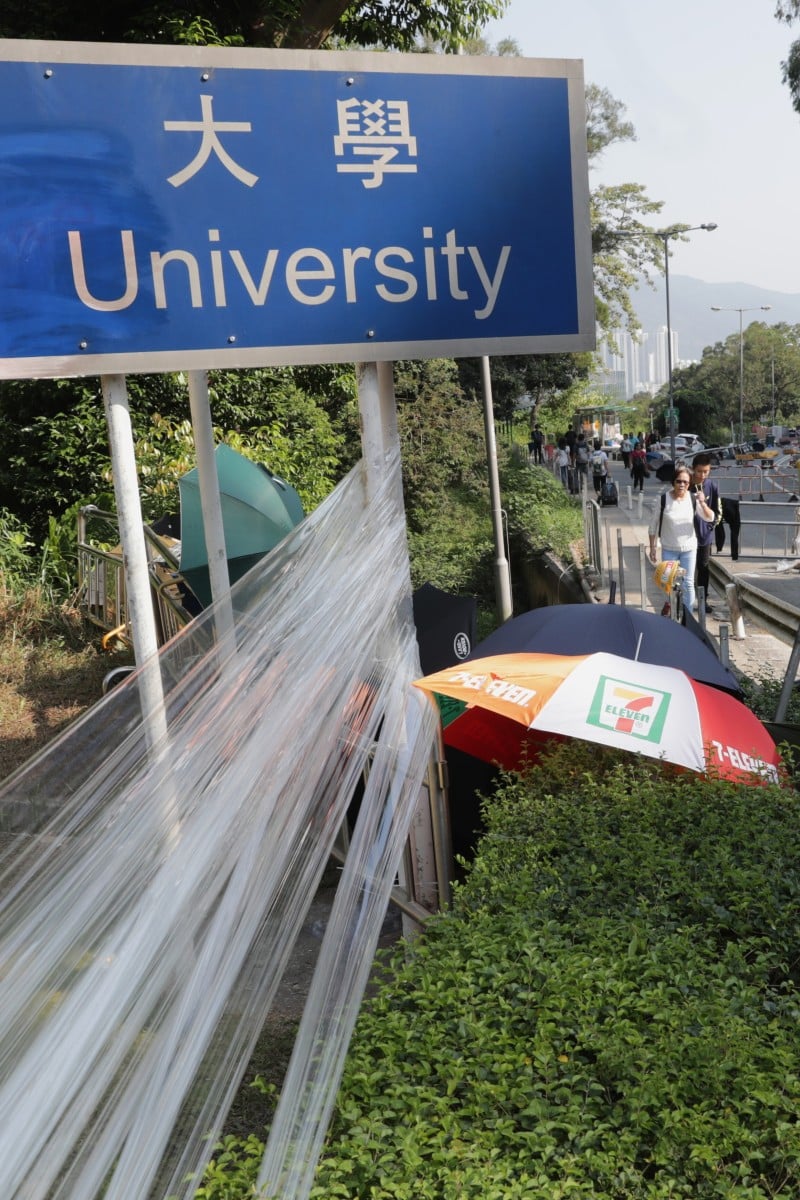 Chinese University threatened to cancel a student event marking November 2019 campus occupation

An advert for the CUHK event bears a slogan popular with last year's anti-government movement which 'may be illegal'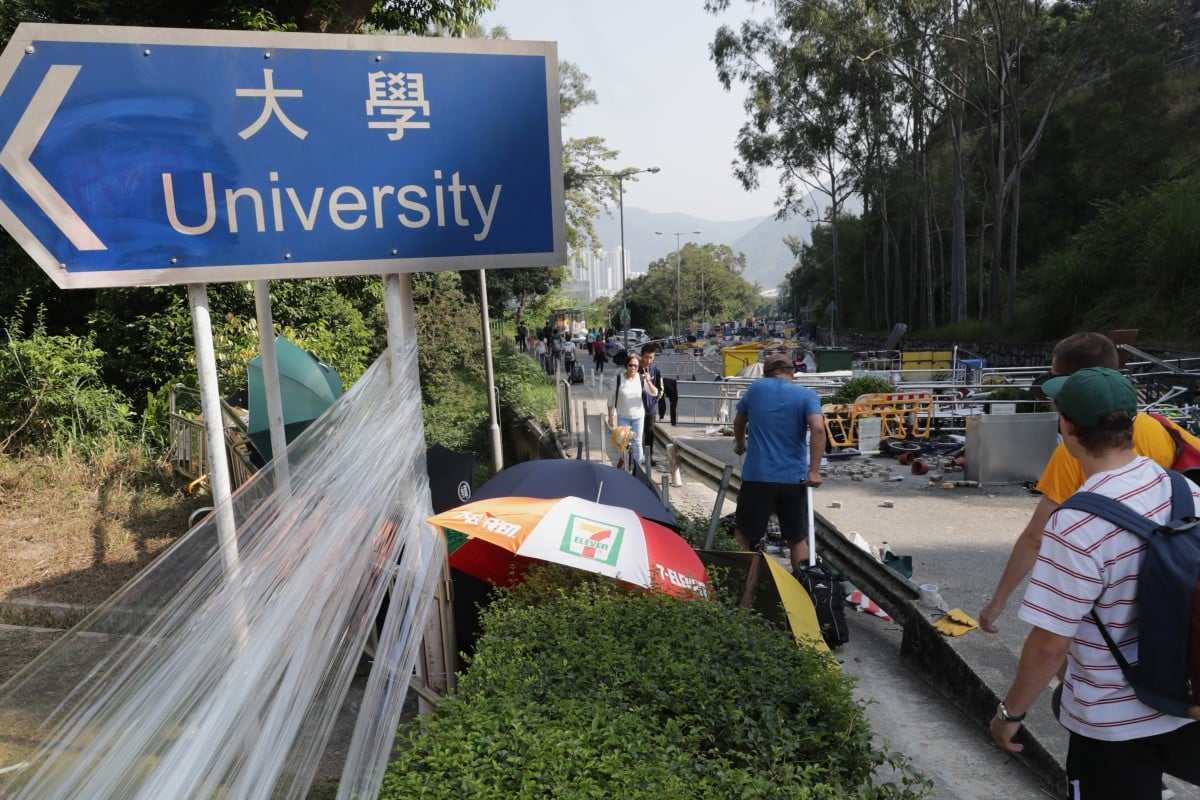 Protesters set up barricades around CUHK to block traffic during the November 2019 protests. Photo: SCMP / Edmond So
Chinese University (CUHK) has threatened to cancel a student exhibition commemorating demonstrators' occupation of the Sha Tin campus and the subsequent police siege in November 2019
over a poster it described as potentially illegal.
CUHK students released a poster bearing the popular protest slogan "Free Hong Kong; revolution now" to advertise an upcoming display marking one of the most chaotic episodes of last year's anti-government protests.
But on Wednesday night, the university said the poster carried "biased descriptions" and demanded the student organisers immediately amended or removed it, urging them "not to challenge the law".
The words "Free Hong Kong; revolution now" – a rallying call of Hong Kong protesters in 2019 – were printed in English on a black flag featured on the poster advertising the exhibition. The phrase on the flag was partially obscured.
The slogan – which has the alternative English translation of "Liberate Hong Kong; revolution of our times" – has been deemed by Hong Kong authorities as violating the national security law that Beijing imposed on the city on June 30 this year.
The poster promoting the event features a flag with wording which may now be illegal. Photo: HandoutThe exhibition commemorates the "Siege of CUHK", referring to anti-government protesters' takeover of the campus from November 11. Protesters had thrown objects from a bridge onto the highway and railway tracks beneath to block traffic, sparking a five-day occupation which turned the campus into a battlefield, with tear gas and petrol bombs exchanged between police and hardcore elements of the anti-government movement.
CUHK was one of the six campuses occupied by demonstrators during the protests in November last year.
5 things to know about the national security law
CUHK suffered some of the most extensive damage, with only Polytechnic University's Hung Hom campus coming off worse from a 13-day siege involving a fierce stand-off between police and protesters.
The week-long exhibition, organised by the university's student bodies including its student union, was scheduled to run on campus between November 11 and 18. A timeline and photographs of last year's incident would form part of the display.
The student union wrote on its Facebook page on Wednesday that the incident must be remembered, as the "psychological traumatic experience of the siege continues to haunt us, and is forever etched deeply into our hearts and minds".
Sign up for the YP Teachers Newsletter
Get updates for teachers sent directly to your inbox
Sign up for YP Weekly
Get updates sent directly to your inbox