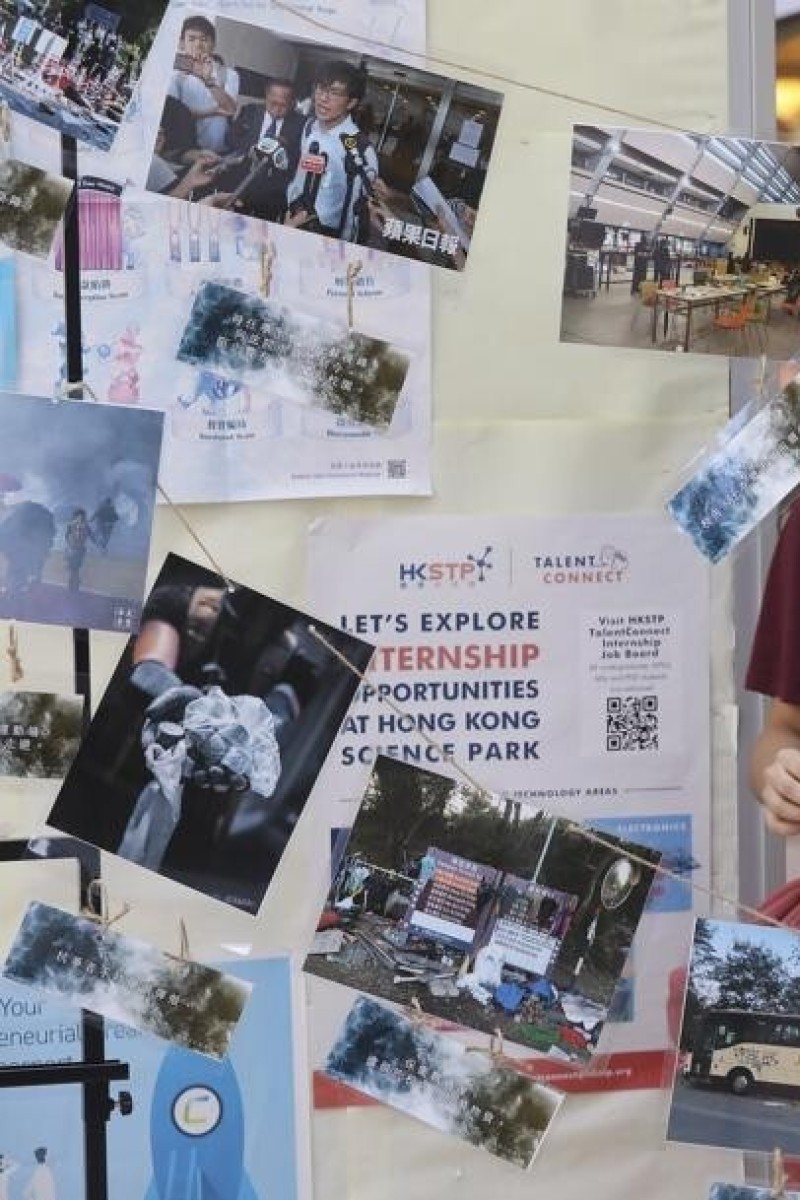 Hong Kong protests: Chinese University removes part of exhibition marking anniversary of siege
The University said it was saddened by acts of vandalism after graffiti saying "Hong Kong independence" was found at its Sha Tin campus

One student union representative says the display did not violate the city's laws or damage the school's reputation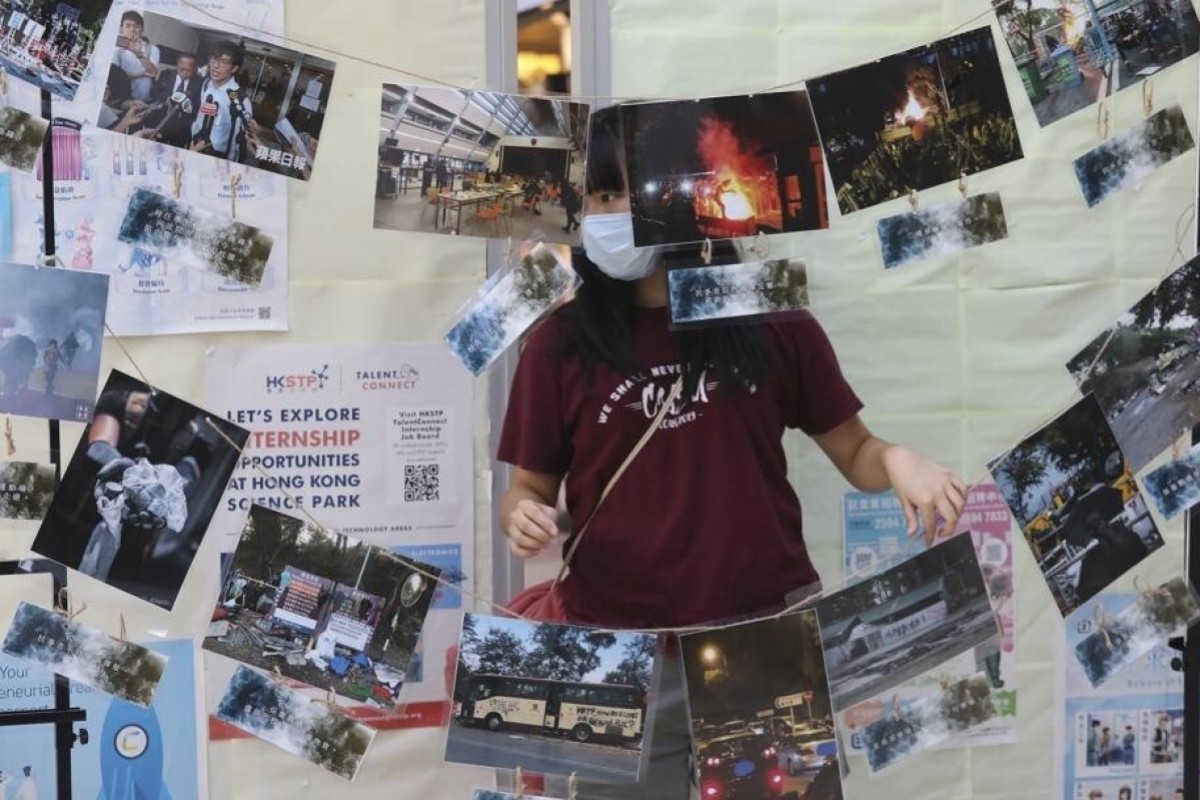 Photos showing last year's occupation of the Chinese University campus are displayed in an exhibition organised by the student union.
The Chinese University of Hong Kong, which was at the centre of a siege by anti-government protesters last year, has removed part of a students' exhibition marking the anniversary of the event after finding the display occupied an unapproved area.
Administration also said it was saddened by acts of vandalism after graffiti stating "Hong Kong independence" was found at its Sha Tin campus. It warned those who were involved might be penalised and could face legal consequences.
The week-long exhibition, titled "Siege of the CUHK" and organised by the university's student union, opened on Wednesday morning, displaying a timeline and news photographs of the occupation of the campus, with descriptions of events.
Hong Kong opposition lawmakers quit over Beijing resolution
Dozens of news photographs were shown in two areas – at the Cultural Square and near the MTR station. The timeline included titles such as "the ignition of the battle", "escalating conflicts" and "the battle ceased, the war went on".
But some photos and materials carrying the slogan "Free Hong Kong; revolution now" were covered up by the student union, out of legal concerns previously raised by university management.
In a statement issued in the afternoon, a university spokesman expressed deep regret that the display contained "biased descriptions" about the incident.
Some photos and materials that had the protest slogan
Shortly after, the university management removed the materials displayed near the MTR station, saying it was not part of the approved exhibition area.
"Although university staff had repeatedly discussed the matter with the organiser and stressed that all events and exhibitions held on campus should adhere to regulations … they still held [part of] the exhibition in an unapproved area," a statement said.
"The university also has a responsibility to ban any acts or events that are in breach of existing regulations, to protect the benefits of the entire university and all its members. If law enforcement agencies need to enter the campus to carry out any investigations, the university will cooperate."
Universities in Australia move to protect students from national security law
But Owen Au Cheuk-hei, chairman of the student union's provisional executive committee, insisted the exhibition did not violate laws or tarnish the institution's image.
"[We hope] the university management can spell out to us in particular which of the photos displayed carried a biased description," he said.
Last week, Chinese University threatened to cancel the event over a promotional poster released by the student union bearing the slogan "Free Hong Kong; revolution now" and photos of its incumbent and former vice-chancellors Rocky Tuan Sung-chi and Joseph Sung Jao-yiu. The event was given a go-ahead after union representatives met management, although they were reminded of the potential legal risks.
Sign up for the YP Teachers Newsletter
Get updates for teachers sent directly to your inbox
Sign up for YP Weekly
Get updates sent directly to your inbox