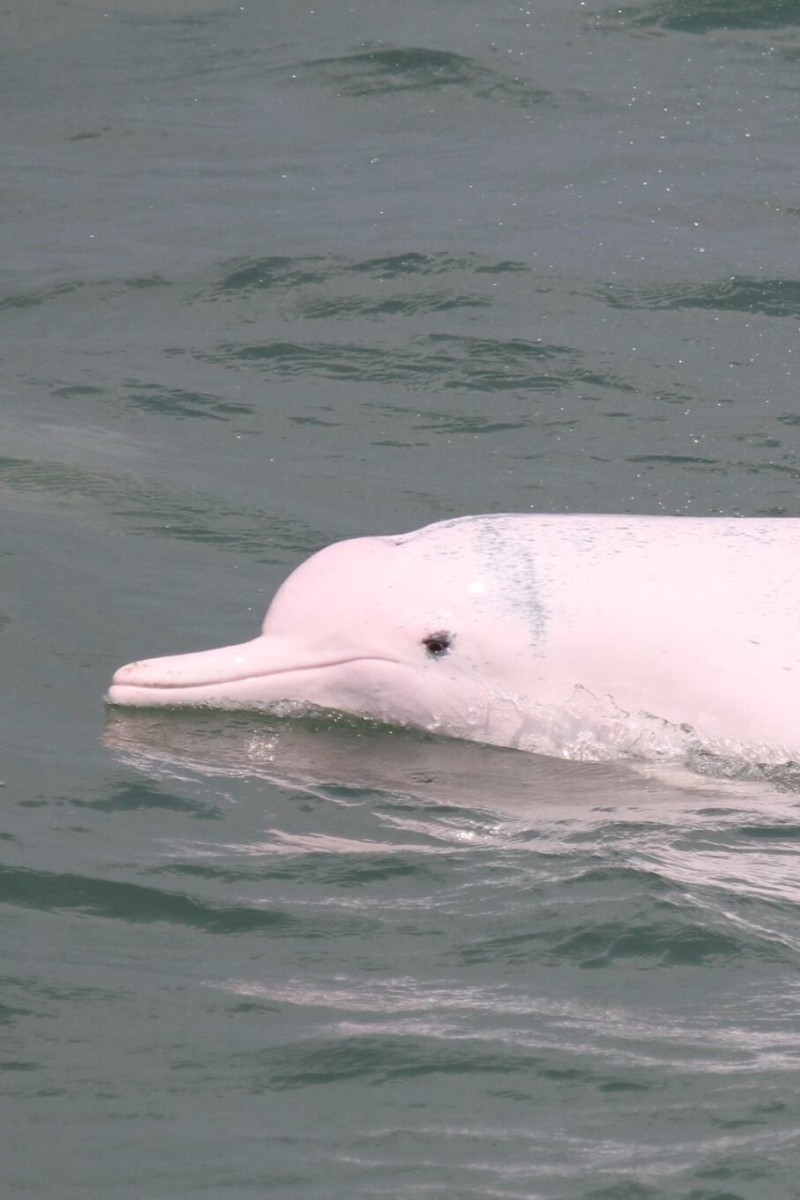 The vulnerable species are staying longer in the territory's waters, and possibly in greater numbers

Measures to curb the spread of coronavirus have had a mostly positive impact on air and water pollution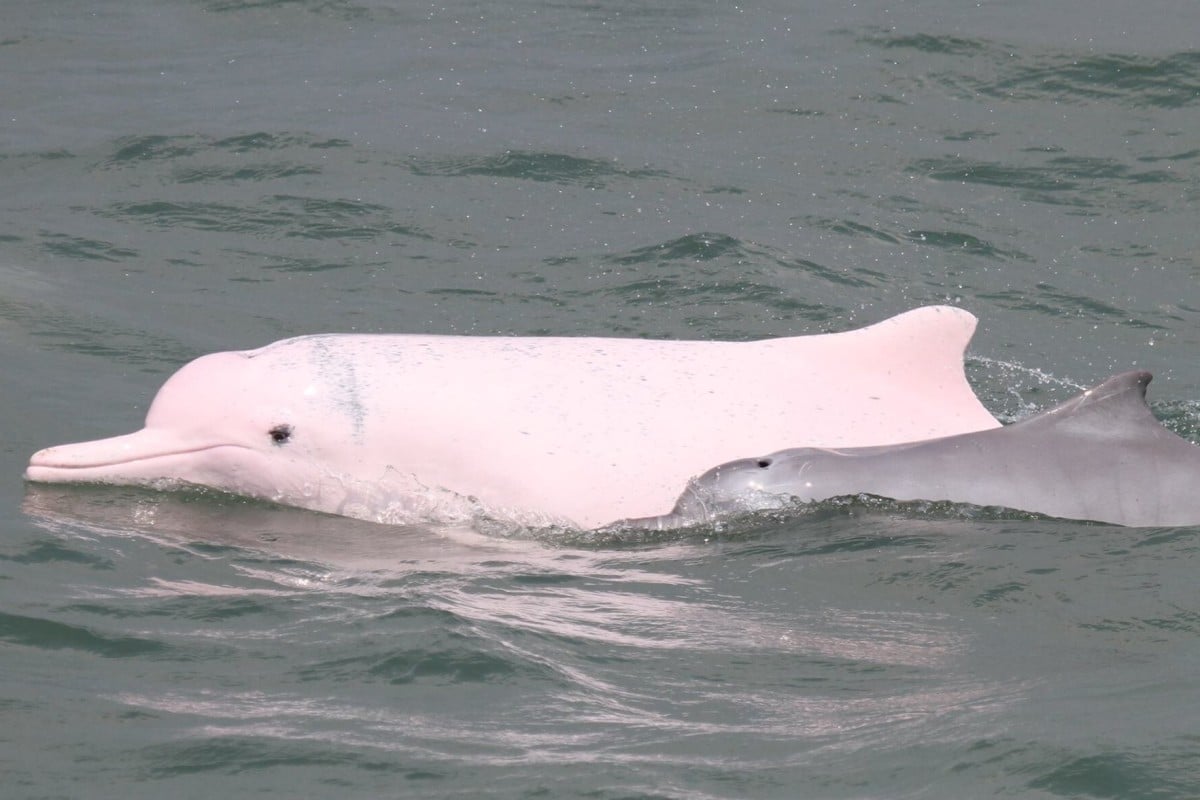 There have been more sightings of the rare dolphins in recent months. Photo: Hong Kong Dolphin Conservation Society for these photos
Rare pink dolphins are staying longer in Hong Kong waters, and possibly in greater numbers than before, thanks to reduced sea traffic and a more hospitable marine environment during the coronavirus pandemic, experts say.
Native to the Pearl River Estuary and listed as a vulnerable species, their population in the area has been decreasing from about 2,500 in 2013 to about 2,000 last year, according to the conservation organisation WWF-Hong Kong.
Recent data collected by the organisation has shown that the sea mammals are spending more time in one of their major habitats, off Lantau Island. The improvement coincided with the suspension of cross-border ferries since February because of the pandemic.
Acoustic monitoring, using underwater sound recorders to detect the dolphins' presence, found them in the area for between 2.6 and 4.3 hours every 24 hours this year, compared to less than 1.2 hours per 24 hour period last year, says Doris Woo Ka-yi, WWF-Hong Kong's conservation officer.
Their longer presence could mean they are staying longer, or that there are more of them, or both, experts say.
This young filmmaker's documentary is a candid look at the challenges facing Hong Kong dolphins
Lockdown measures to curb the spread of the coronavirus had a positive impact on Hong Kong's environment, reducing water and air pollution, environmental experts say.
Warning that these improvements may be only temporary, they say Hong Kong has an opportunity now to make changes to human beings' environmentally harmful behaviours.
Pink dolphins are Indo-Pacific humpback dolphins, also known as Chinese white dolphins, and have grey, white or pink skin.
Like David Attenborough, Australian teen Izzy Bee is committed to conservation
Data from the Hong Kong Dolphin Conservation Society (HKDCS) shows that the number in Hong Kong waters, mainly off Lantau Island, plunged from 188 in 2003 to 32 in 2018 before rising slightly to 52 last year.
WWF-Hong Kong's Woo says the pink dolphins have benefited from reduced noise and injuries from sea traffic, as well as improvements in the water quality and marine environment during the pandemic.
"The pandemic has provided us with an unexpected chance to reflect on ways to protect the species," she says.
Reduced marine traffic has led to increased sightings of the creatures. Photo: AFP
Taison Chang Ka-tai, chairman of the HKDCS, an NGO dedicated to the conservation of marine mammals, says the slight rebound in the number of pink dolphins last year was attributable to fewer high-speed ferries going to and from Macau and mainland China during the second half of last year.
Ferry traffic declined because there was greater use of the Hong Kong-Zhuhai-Macau Bridge, which opened in October 2018, and also because last year's anti-government protests in Hong Kong kept visitors away, he says.
"The rebound makes us feel a bit optimistic, but the number remains at a very low level," he says.
Single-use face masks pose a serious problem for Hong Kong's environment
The pandemic-related measures to contain the coronavirus have also led to reduced air pollution.
A report last month by the Clean Air Network shows that Hong Kong's roadside air pollution level hit a five-year low during the first half of this year.
The NGO analysed data on common air pollutants from the Environmental Protection Department and Transport Department, and found the decline to be significant, says Patrick Fung Kin-wai, its CEO.
However, not all measures to contain the pandemic made a positive impact on the environment.
There has been a rise in pandemic-related litter, including used masks and other protective items, on streets and beaches as well as in the sea.
Sign up for the YP Teachers Newsletter
Get updates for teachers sent directly to your inbox
Sign up for YP Weekly
Get updates sent directly to your inbox