The latest exhibition at the Hong Kong Science Museum shows the 500-year journey to make machines more realistic

Visitors can see machines from the Renaissance, Industrial Revolution, and more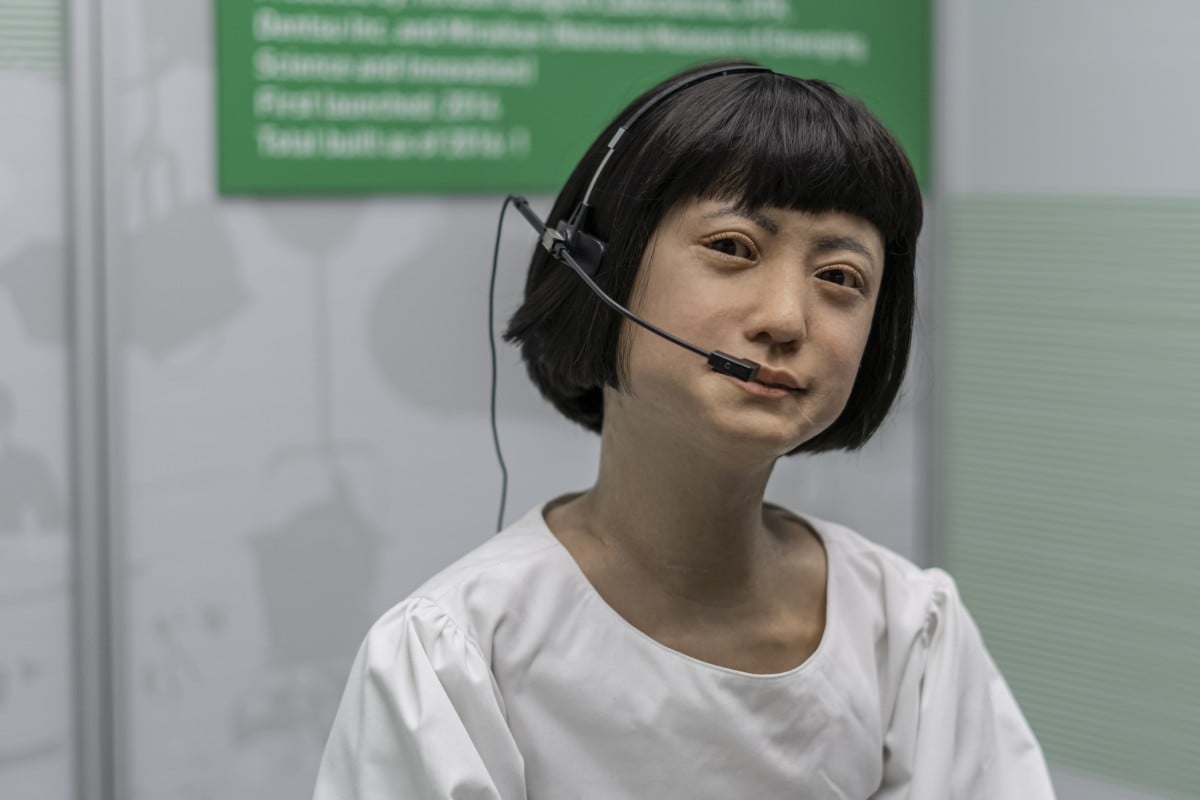 Kodomoroid, a human-looking robot, is just one example of how realistic robots have gotten since they were created.
The latest exhibition at the Hong Kong Science Museum, "Robots – The 500-year Quest to Make Machines Human", lets visitors learn about the history of how people have created these amazing machines as they evolved from simple mechanical devices to today's complex AI-driven humanoids. The exhibits show how robots and society have been shaped by our understanding of the universe, the Industrial Revolution, 20th-century popular culture and our aspirations for the future.  
Museum Director of the Hong Kong Science Museum, Paulina Chan, recently gave an advance tour of this fascinating journey, which begins with an animatronic baby greeting visitors, an indication that what lies ahead includes tremendous change and growth. The story cleverly traces the development of robots and related technology through five different periods – Marvel, Obey, Dream, Build and Imagine – and provides many eye-opening insights and revelations. 
Hong Kong school launches esports programme for SEN students
Starting at Marvel (1570-1800), we learn how engineers first used cogs, gears, pulleys, cams, wheels and falling weights to produce automatons. These machines were considered very sophisticated at the time, though they obviously had a pre-defined and restricted range of movements, and inspired inventors to keep exploring and experimenting. 
The Obey section (1800-1920) shows how the arrival of machine-based mass production transformed manufacturing - and people's lives - during the Industrial Revolution. One well-known machine from this period is the Jacquard loom, a weaving machine that reads holes punched in cards which tell the loom to weave different patterns. Of course, many early computers also used punched cards to input required information. 
Museum Director of the Hong Kong Science Museum, Paulina Chan (left) and Curator (exhibit) of the museum, Kenus Yan (right) at the entrance to the exhibition.
"The machines during this period were invented to do jobs that were repetitive, simplistic, dirty and/or dangerous," Chan said. "They were not complicated machines, but were the predecessors of the robots we see today."  
In Dream (1920-2009), the robots on display start to appear more familiar and human-like, similar to something film fans can see in The Terminator. Here, you can find Cygan, a robot built in 1957 with signature large feet for balance. It is a reminder that one of the biggest challenges for scientists was to build robots that could move without toppling over. 
5 ways to delete yourself from the internet
The first thing seen in the Build (1940-Present) section is a tortoise-like machine created by William Grey Walter, a distinguished neurophysiologist. It was designed to respond autonomously to different stimuli, which also led to important insights about the human nervous system. And, in due course, further developments in artificial sensing and autonomous control led to creating machines that resembled living things.
"Sometimes scientists take an imaginative idea, such as making a robot tortoise, and create something revolutionary that leads to new discoveries and ideas," Chan said. 
Pepper answers questions for visitors.
In Imagine (2000- ), there are various human-like robots which incorporate artificial intelligence (AI) and machine learning. Many of them were specifically designed to interact with and assist humans. For example, if you make a face at Zeno R25, it will mimic your facial expressions. The purpose of Kaspar, a humanoid robot, is to help children with autism and other communication difficulties. And another exhibit, Pepper, can recognise faces and basic human emotions.
What does it mean when we talk about vaccine efficacy?
Up on the second floor, the special "Robohelpers" exhibition, presented in partnership with the Robotics Catalysing Centre of the Hong Kong Science and Technology Parks Corporation, highlights recent advances in the field of robotics. By standing inside the immersive CAVE, it is possible to experience what it feels like to soar through the air like a drone. And nearby you can meet and see the "Autonomous Rice Robot" in action as it prepares coffee orders and delivers them by lift, just one of the many great examples of local innovation.  
"Robots – The 500-year Quest to Make Machines Human" runs from 13 November, 2020 to 14 April, 2021 at the Hong Kong Science Museum.
Sign up for the YP Teachers Newsletter
Get updates for teachers sent directly to your inbox
Sign up for YP Weekly
Get updates sent directly to your inbox