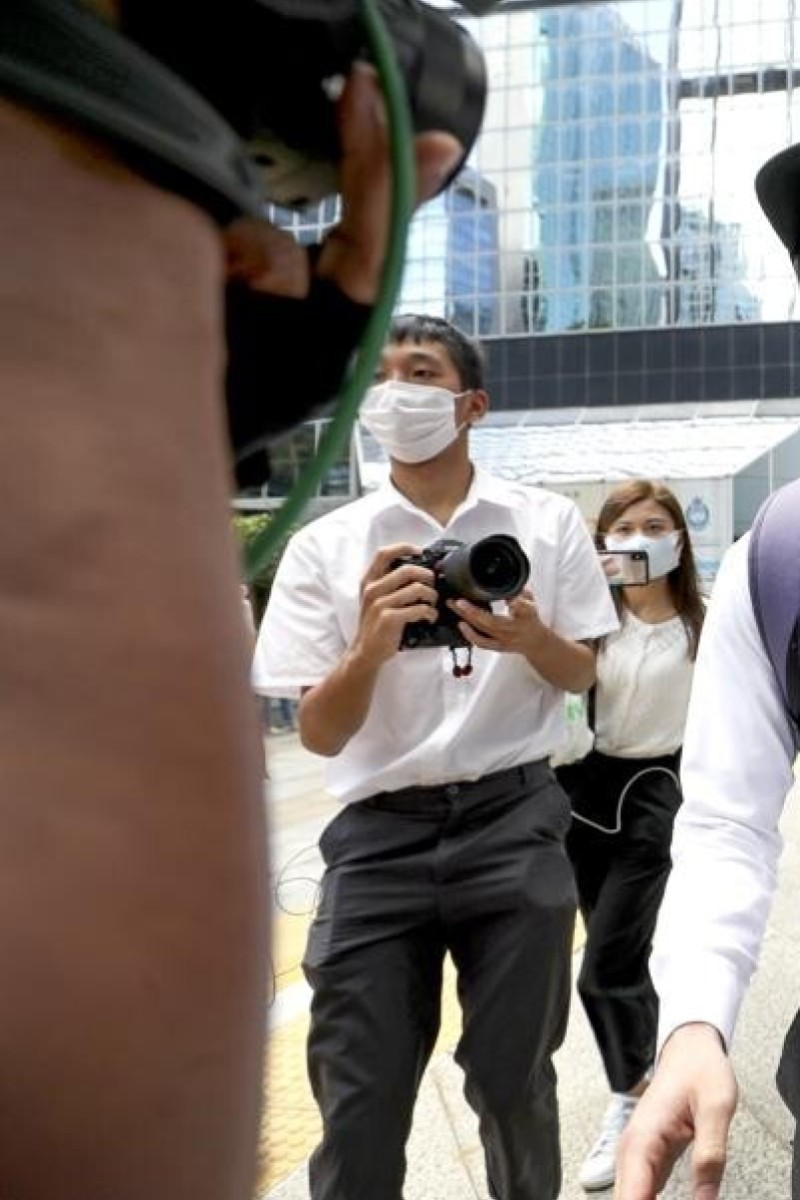 Hongkonger rejected by US consulate reveals he was student shot during 2019 protests
Tsang Chi-kin, who was turned away when he sought asylum in October, said he was shot by police during the National Day demonstrations last year

He's been living in hiding since, fearing he could be arrested under the national security law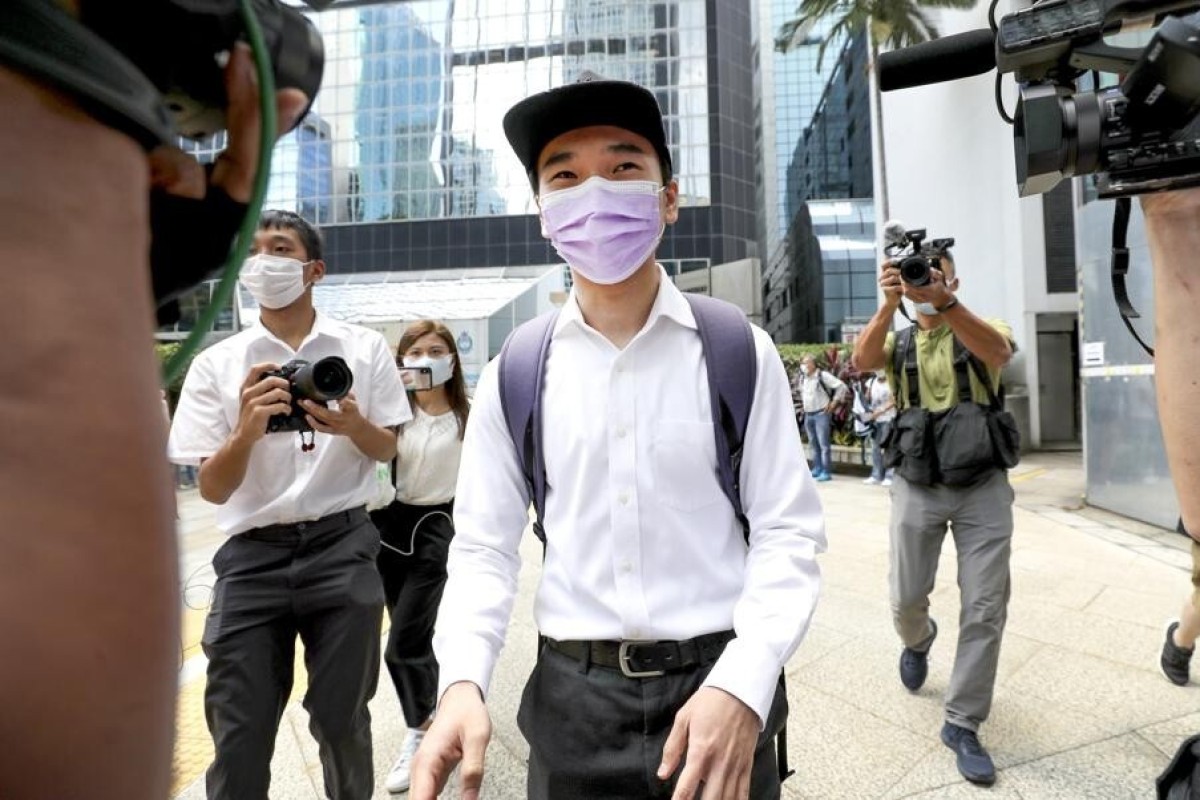 Tsang Chi-kin, who was turned away after seeking refuge at the US consulate in October, revealed he was the teen shot by police on National Day of last year.
One of the four Hong Kong activists who were turned away when they sought refuge in the US consulate in October has revealed that he was the teenager who was shot in the chest by a police officer during last year's protests.
Tsang Chi-kin, 19, described the rejection as plunging him "from heaven to hell" as he recounted how he had sought to flee Hong Kong, and his fears of being prosecuted under the national security law imposed on the city by Beijing.
The Form Six student said that since being turned away, he had been living the life of a recluse.
The US consulate in Central, where Tsang and four other activists were turned away after making a bid for asylum.
"Having sought help from the US consulate, I can now be charged with collusion with foreign forces under the national security law," Tsang recently said via video link from an undisclosed location.
Tsang, who has since recovered from his injury, was shot in the chest at point blank range by a police officer who was coming to the aid of a colleague being attacked during a violent protest in Tsuen Wan on October 1, China's National Day, last year.
After the incident, Tsang was charged with rioting and two counts of assaulting police officers. He has previously attended court proceedings, and made his last appearance in October of this year at the District Court, days before his failed asylum bid at the US consulate. At that time, his lawyers told the court he intended to plead guilty to the charges.
National security police launch hotline for gathering intelligence
He was due to appear in court again on Tuesday to confirm the guilty plea, but did not show up, with Judge Justin Ko King-sau issuing a warrant for his arrest.
Tsang had offered an account of the shooting in an earlier interview with the SCMP , but the details cannot be reported here due to rules concerning what can be published about ongoing legal proceedings.
In his more recent interview, he said the national security law – which outlaws in broad terms any acts of secession, subversion, terrorism and collusion with foreign forces – made him doubt he would get a fair trial.
Tsang Chi-kin is taken to hospital after being shot in the chest by a police officer during a protest last year.
"The national security law wasn't there when I was arrested," he said. "But since the law was imposed, the repression is intensifying. The situation in Hong Kong is getting worse. I don't think I can stay in Hong Kong."
Since being turned away by the US consulate, Tsang has been in hiding, fearing he could be arrested under the national security law for the more serious offence of colluding with foreign forces.
Nathan Law applies for asylum in Britain
Tsang refused to disclose the details of his life in hiding, only revealing that his accommodation and daily expenses were supported by Friends of Hong Kong, a London-based, anti-China group that was also behind their asylum bid.
He said he had since cut ties with his family and legal representatives.
His girlfriend had recently left Hong Kong for Britain as well, he said.
Mandatory classes 'not the best idea' for national education
"My situation right now may put her at risk," Tsang said. "I will miss her. I hope we can reunite soon in a place of freedom."
Despite being stuck in limbo, and the total uncertainty surrounding his future, Tsang insisted he had no regrets.
"I'll take any chance I can get to try and leave Hong Kong," he said. "If I stay, my situation will get even worse."
Sign up for the YP Teachers Newsletter
Get updates for teachers sent directly to your inbox
Sign up for YP Weekly
Get updates sent directly to your inbox