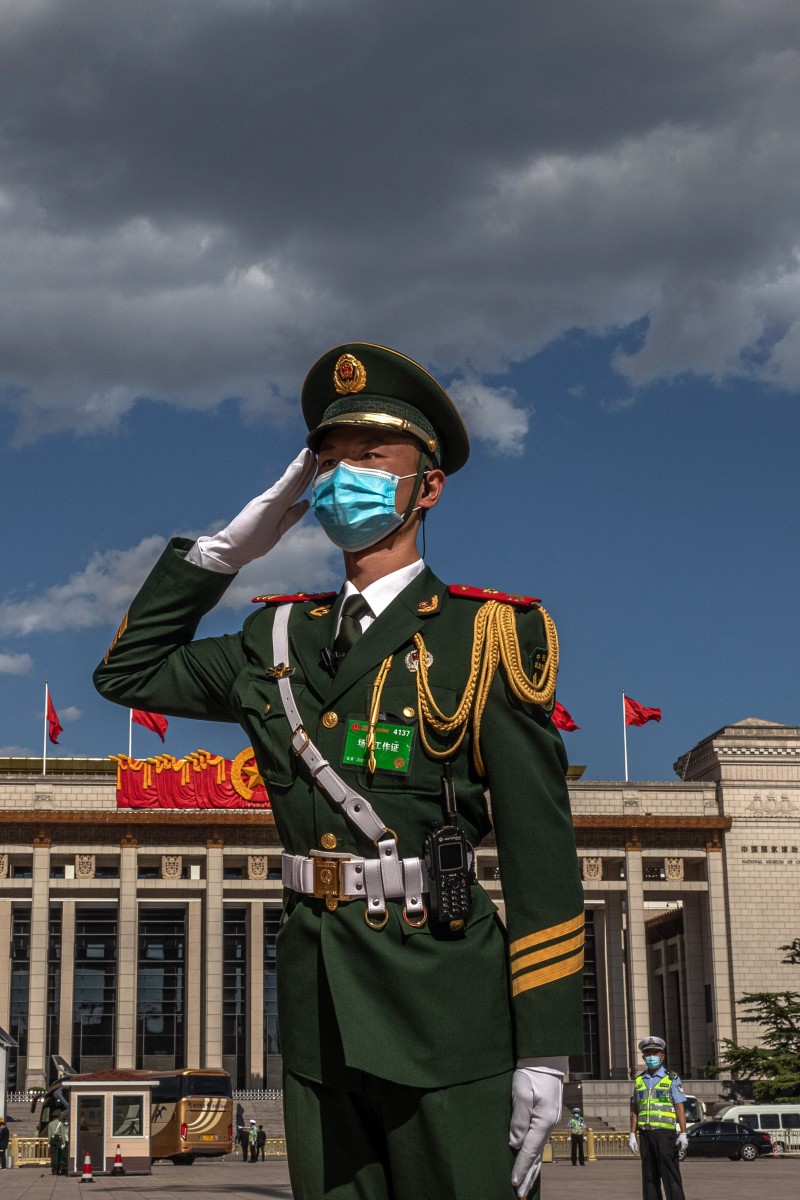 The matter could be discussed this week by China's top legislative body, the Standing Committee of the National People's Congress

Sources say the move would take power away from opposition district councillors, some of whom were active in the 2019 pro-democracy protests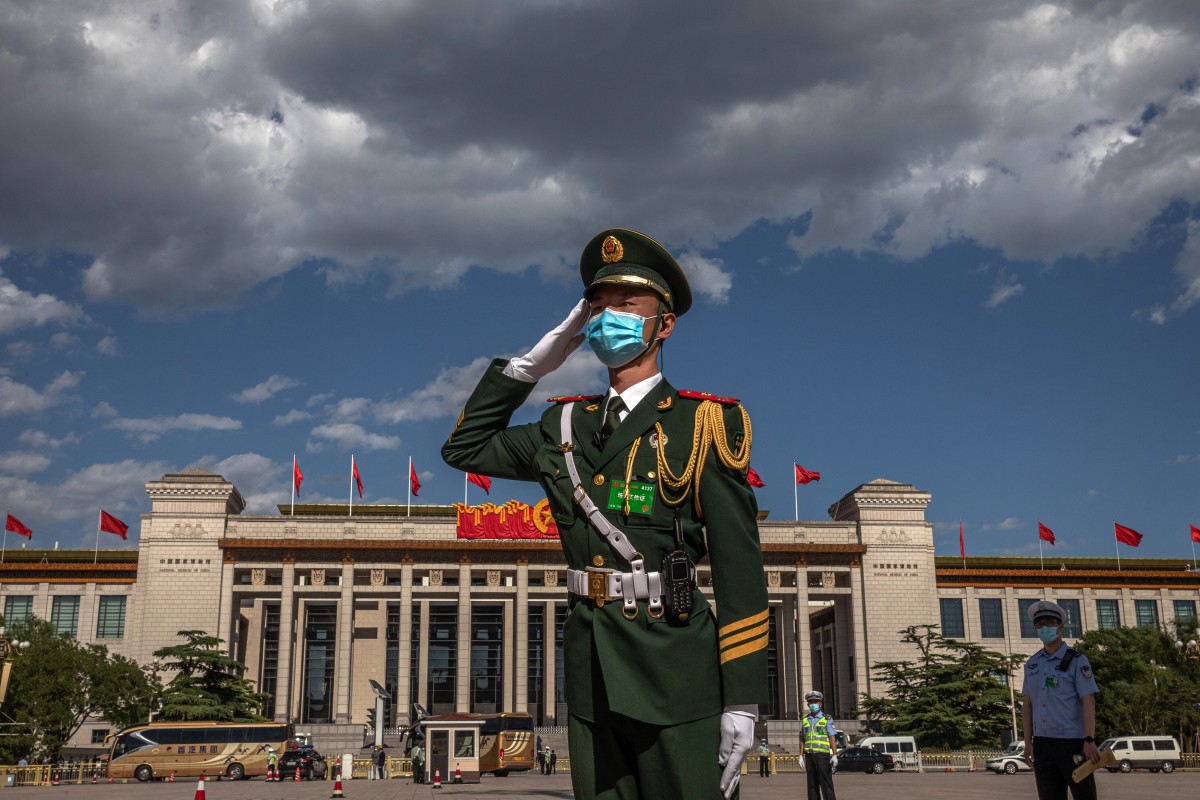 A People's Liberation Army (PLA) soldier at the Great Hall of the People, in Beijing. Photo: EPA-EFE
Beijing is considering a drastic overhaul of the Election Committee that chooses Hong Kong's chief executive. It would involve scrapping all 117 seats likely to be controlled by opposition district councillors to quash their influence in the 2022 leadership race, SCMP has learned.
As part of sweeping proposals that sources said were meant to disempower the district councillors – many of whom were protesters and activists who won their seats riding on a wave of public discontent in last year's elections – the city's pro-establishment members were also lobbying Beijing to get rid of five so-called "super seats" from the local electoral map. Again, the intent was to erode the relevance of the opposition councillors, the insiders said.
Opinion: The Legislative Council doesn't represent average Hongkongers
Sources said the proposals could be placed on the agenda of a meeting of China's top legislative body, the Standing Committee of the National People's Congress (NPC), which was scheduled to run from Tuesday to Saturday. The measures – if endorsed – would be further scrutinised at the NPC's next plenary session, which is due to kick off on March 5 next year.
The move to tighten control of the 1,200-member Election Committee would come at a time of the opposition's increasing influence, after last year's social unrest sparked by the now-withdrawn extradition bill.
The committee comprises business elites, professionals, social and religious leaders, the city's 70 lawmakers, delegates to the NPC and members of Chinese People's Political Consultative Conference (CPPCC), as well as a total of 117 seats to be elected by district councillors from among their members.
A guide to Hong Kong's political scene
After months of anti-government protests, opposition activists won 392 out of 452 seats during the 2019 district council elections, seen as a sign of the camp's strengthening prospects for the Legislative Council polls. The latter was due to be held in September but was postponed by the government, citing the pandemic.
The opposition camp occupies more than 300 seats on the Election Committee, but with members' massive victory in the district council polls likely to translate into a clean sweep of the 117 district council seats, they could have a powerful role in the chief executive race, potentially controlling one quarter of the votes.
Other sources told SCMP that one option for replacing the district councillors could be representatives from other sectors.
On the move to disempower the district councillors in both the Election Committee and the Legislative Council, a source said: "The authorities see the district councillors as a thorn in their side. They are unhappy with the fact that they are empowered to enter Legco via the super seats and also enjoy the right to elect the city's leader.
"They hope to eradicate their roles, minimise the odds for the opposition camp to serve as lawmakers and to exert full control over Legco, which they believe is 'out of control' now."
Sign up for the YP Teachers Newsletter
Get updates for teachers sent directly to your inbox
Sign up for YP Weekly
Get updates sent directly to your inbox