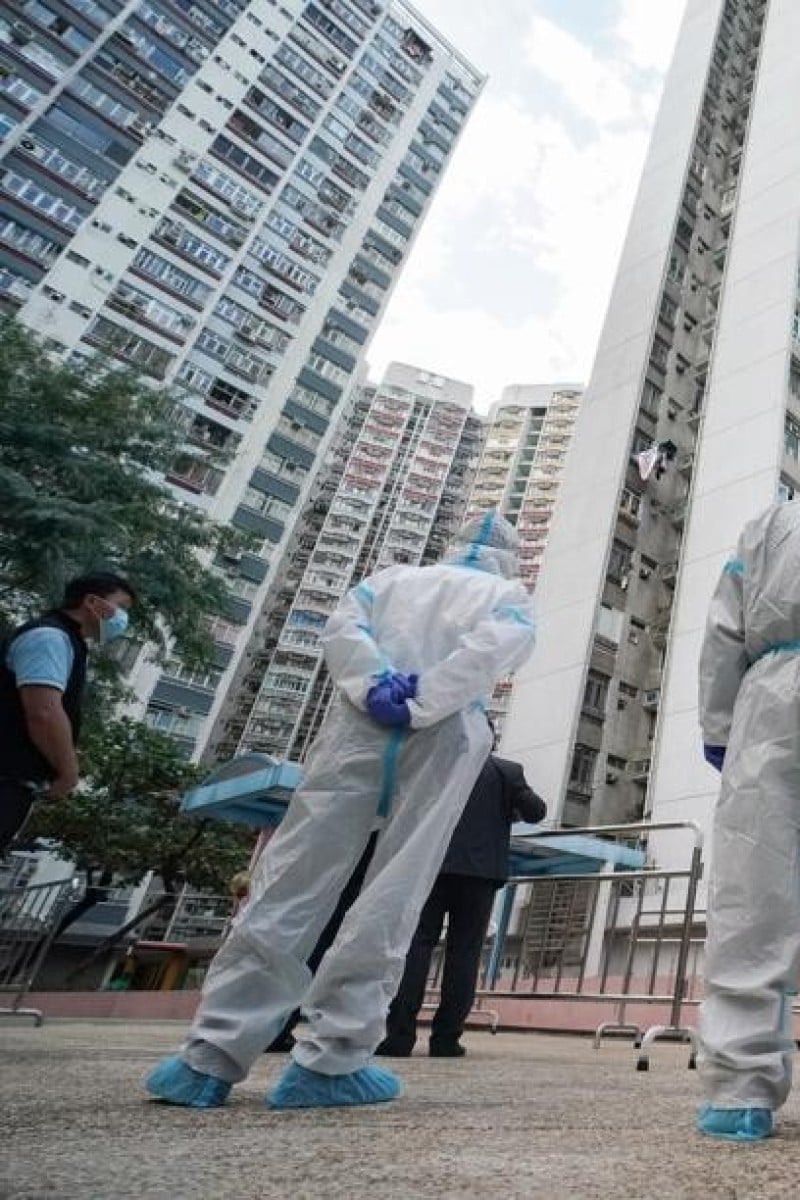 Explainer: How can Hong Kong residents safeguard their homes against Covid-19?
Design issues at public housing estates are worrying during the coronavirus outbreak, but these protective measures can help

Make sure to sterilise surfaces regularly and have good ventilation in your flat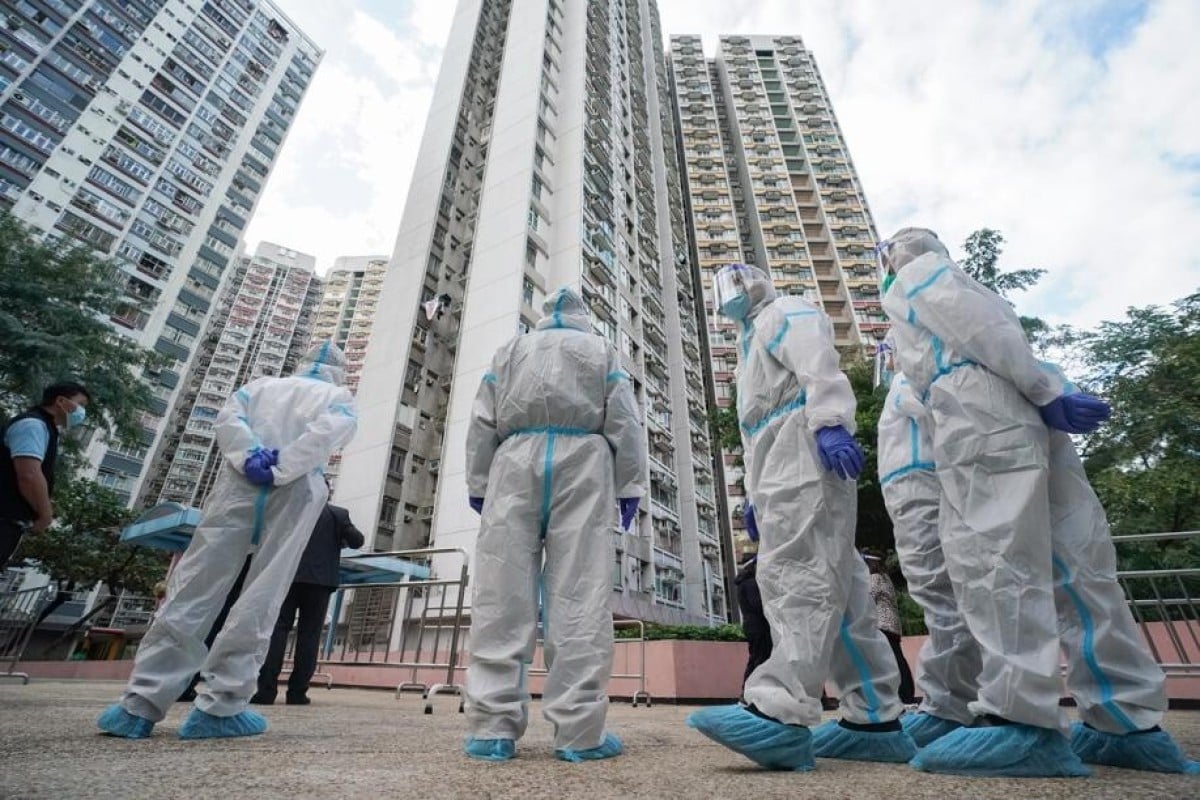 Like the Sars virus in 2003, Covid-19 outbreaks have concentrated in some public housing estates. Photo: SCMP/ Felix Wong
With more residential blocks in Hong Kong hit by Covid-19 outbreaks in recent months, design issues at public housing estates have increasingly become a cause for concern, with experts pointing to problems such as poor drainage systems, especially in older buildings.
Here, architects and engineers talk about how residents can safeguard their living environment - and their health.
Are the new Covid-19 strains cause for concern?
How long can the coronavirus survive on different surfaces?
According to the New England Journal of Medicine, lab results indicate the coronavirus can be detected after 72 hours on stainless steel and plastic surfaces. Virus particles don't last as long on copper and cardboard surfaces, disappearing after 24 hours.
What are the most effective ways to sterilise your flat?
Architect Joan Leung Hing-yee said the most effective practice to ensure living environments were safe and hygienic was to provide proper ventilation.
Leung, a member of the M+ board at the West Kowloon Cultural District, stressed the importance of controlling humidity in your home. Hong Kong is situated near the equator and as a result suffers from high humidity. Bacteria and other microorganisms grow significantly in dark and damp places.
Getting rid of stagnant water, water-damaged materials and wet surfaces in homes will greatly reduce the chances of the virus spreading to family members.
You should still wear a mask - even after you get the vaccine
How to avoid bringing viruses into your home
It has become common practice during the pandemic for people to wash their hands in the bathroom and disinfect their clothing and belongings after going out. However, bathrooms are often not situated near a flat's entrance, and there is a risk of contamination when people walk through their home.
Joanlin Au, director of JA Design Architects, suggested setting up a sanitation zone equipped with disinfectant near the flat's entrance or doorway to minimise the chance of bringing in viruses and bacteria from outside. She also said having good ventilation to air shoes and jackets was vital, as bacteria and viruses could remain on these surfaces for up to two days.
It may be useful to keep a 'disinfection station' near your front door.
What to do with your drains
Since the 2003 outbreak of severe acute respiratory syndrome, which was centred on the Amoy Gardens estate in Kowloon Bay, residents have become more aware of the importance of drainage systems to public health.
Ada Fung, former deputy director of the Housing Department, said regular maintenance of drainage systems is very important. Fung urged residents to call government-approved contractors if they noticed anything suspicious, such as unusual odours or cracks in drainage pipes.
Those who live in a building constructed before 2009 should pour half a litre of water into the bathroom floor drain at least once a week to ensure proper drainage and maintenance, she said.
Vaccines 101: What you need to know
Improving ventilation at home
Corrine Chan, vice-president of the Hong Kong Institute of Architects, said one factor that could lead to the spread of Covid-19 was that many buildings had so-called black bathrooms, named for their lack of windows and proper ventilation. The bathroom door should be opened for periods of time so fresh air could circulate inside, Chan said.
Yvonne Ieong, a councillor at the Hong Kong Institute of Architects, warned against relying on air conditioners as a source of fresh air. "This is a common mistake. Split-type AC units usually have no fresh air intake, and neither do air purifiers," she said.
Fans and open windows should disperse viruses or bacteria and circulate enough fresh air so any remaining harmful microorganisms could be flushed out of your living environment, she added.
Sign up for the YP Teachers Newsletter
Get updates for teachers sent directly to your inbox
Sign up for YP Weekly
Get updates sent directly to your inbox