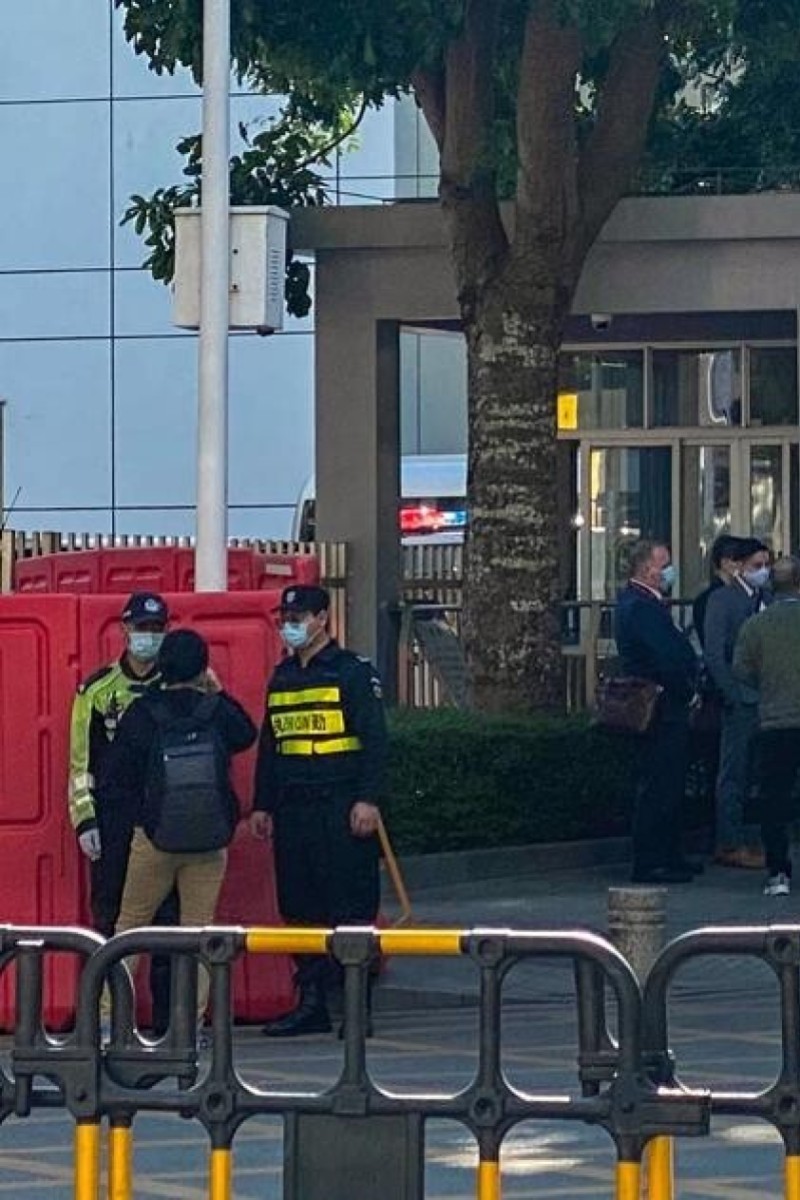 Two underage suspects held in Shenzhen turned over to Hong Kong police as remaining 'HK 12' sentenced
The pair were part of the 12 arrested at sea by mainland Chinese authorities while fleeing to Taiwan

The remaining 10 were given prison sentences of up to three years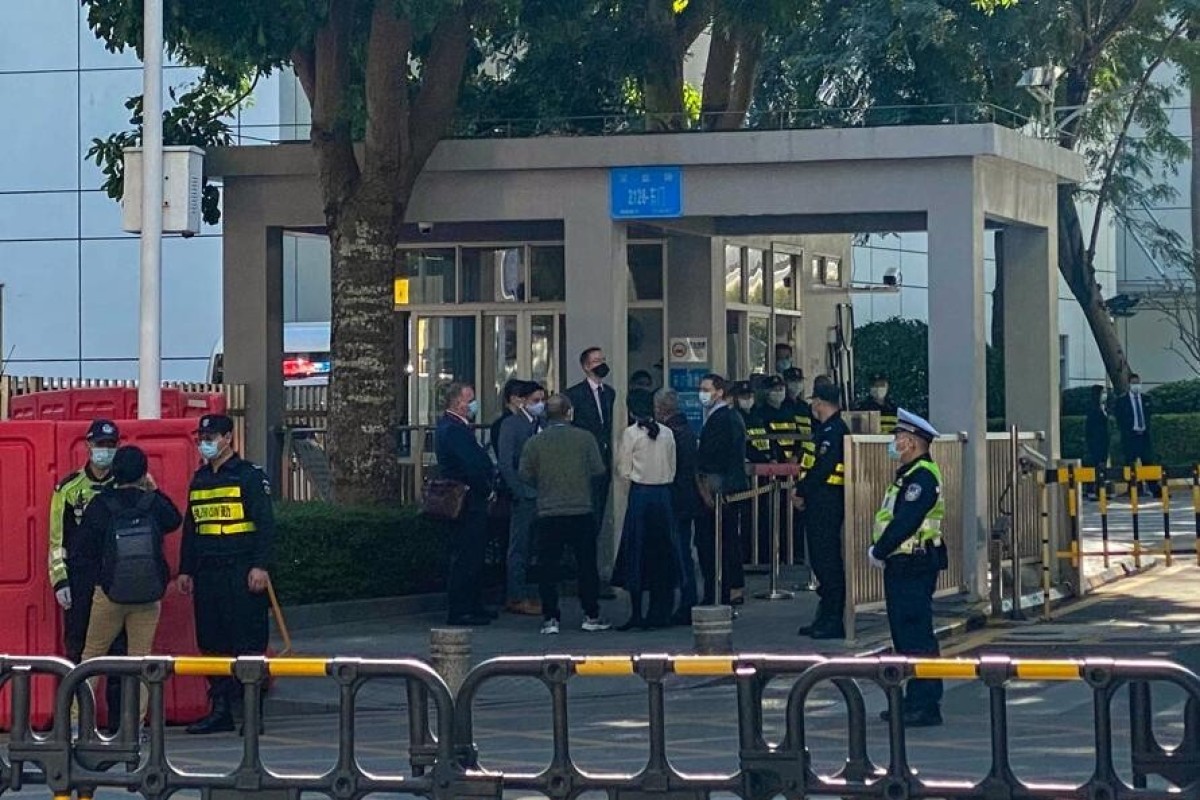 Diplomats gathered outside the Yantian People's Court on Monday as 10 of the suspects pleaded guilty. Photo: Pheobe Zhang
Update: 10 members of the Hong Kong 12 were sentenced to up to three years in jail on Wednesday.
Tang Kai-yin and Quinn Moon face 3 years and 2 years imprisonment, respectively, along with a penalty of $20,000 and $10,000. The remaining eight were sentenced to 7 months in prison, with penalties of $10,000.
Two underage suspects from the group of 12 people detained in Shenzhen will be handed over to Hong Kong police this morning. They pleaded guilty over illegal border crossing and will not be charged, according to Yantian People's Procuratorate.
Sources said the transfer of suspects will be conducted at about 11am at Shenzhen Bay Port. Police will hold a press briefing at noon at the Tin Shui Wai police station to explain details of the transfer.
The announcement came shortly before the Yantian People's Court was to hand down the verdict for 10 other Hong Kong fugitives arrested at sea in August by mainland Chinese authorities while trying to flee to Taiwan.
Hongkonger rejected at US consulate was shot in 2019 protests
Eight of those defendants were accused of illegally crossing the border and two of organising the crime. All 12 suspects, who face charges related to last year's anti-government protests in Hong Kong, have been held in Shenzhen since their capture at sea by the Chinese coastguard.
Ten of the group reportedly pleaded guilty on Monday at what the court in Shenzhen said was "an open trial" attended by family members and journalists. However, reporters from the SCMP and other Hong Kong media organisations, as well as a group of Western diplomats, were refused access. Family members also said they were not allowed to attend the hearing.
The court is due to hand down its verdicts this morning.
Sign up for the YP Teachers Newsletter
Get updates for teachers sent directly to your inbox
Sign up for YP Weekly
Get updates sent directly to your inbox