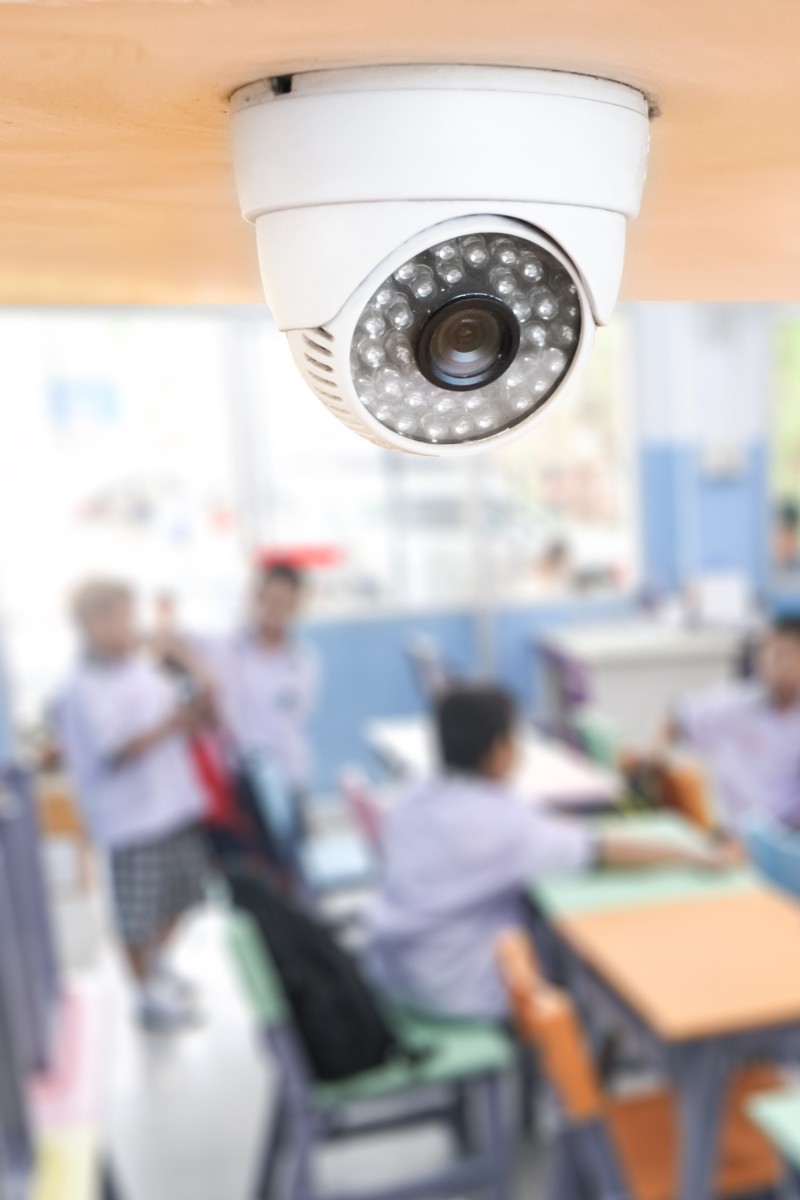 Educators may avoid sensitive topics, like social problems in mainland China, and stop marking the anniversary of Tiananmen Square

Restrictions on academic freedom might mean to fewer students wanting to become teachers in the future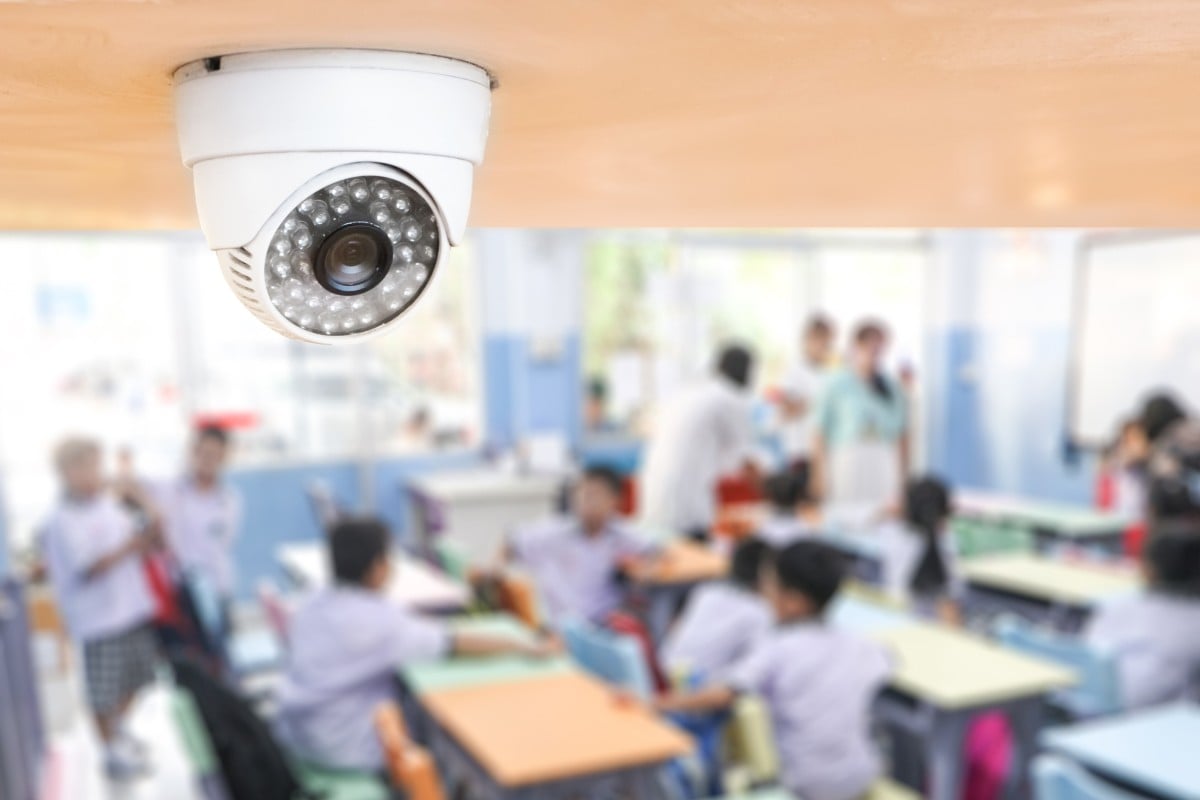 The national security law and announcements from lawmakers that they would like to put cameras in classrooms leaves many Hong Kong teachers nervous about what they can say and do.
Fears over the national security law mean Hong Kong teachers are planning to avoid sensitive topics, like social problems in China, and to stop holding events to commemorate the 1989 Tiananmen crackdown.
Teachers spoke to the SCMP about their cautious approach, while Secretary for Education Kevin Yeung Yun-hung revealed in an interview with a mainland media platform that all primary and secondary schools would be given a set of 48 books to boost students' national identity. The books, to be handed out next month, will illustrate national development and culture, and discuss topics such as landscape, infrastructure and festivals.
The set of books, titled My Home is in China, was first published on the mainland for teenagers. Yeung said the books would be for "students to read and teachers to make reference to when preparing teaching materials".
Hong Kong government releases national security guidelines for schools
He did not say if the textbooks were intended to promote the teaching of national security. Hong Kong schools are required to report by August on what they have done to promote the subject in classrooms and their future plans.
Earlier this month, top Beijing officials highlighted the need for patriotic education for the city's youth during the annual "two sessions" meetings, with Hong Kong and Macau Affairs Office director Xia Baolong pointedly noting the city's schools had yet to firmly establish the "patriots governing Hong Kong" principle.
"Many of my friends have recently been more worried about the education sector. We also expect more challenges and attacks are coming," said Sally*, a primary schoolteacher in her 40s with more than 10 years' experience.
Lawmakers call for cameras in classrooms
Sally said many teachers had been frustrated about increasing interference from the government in classrooms and feared the situation "could only become worse."
Veteran secondary schoolteacher Paul* said he also believed there was less room to teach students certain issues under the security law. Some teachers were already considering avoiding sensitive topics such as social problems in mainland China, he said.
Paul noted a new emphasis on "balanced" teaching, which was forcing educators to reconsider how they approached certain subjects.
A 7-minute video which introduces the different areas of the national security law is part of the teaching materials provided by the Education Bureau to schools. Photo: Handout
"For instance, when teachers want to talk about pollution issues in mainland China, we would start to think, must we also raise an example in the United States at the same time?" he said.
"When teachers use pictures of the Yellow River or Yangtze River to demonstrate the issue of water pollution and its negative impacts, we may have to consider if that could affect our students' impression of China and their sense of national belonging."
Tim*, another secondary schoolteacher, said although negative issues about mainland China's policies would still be discussed in classes such as liberal studies, more sensitive areas pertaining to things like Hong Kong independence would be avoided.
What is the national security law?
"Even though these are facts … For example, the Hong Kong National Party did exist, which should not be a problem to mention during lessons. But now teachers tend to simply avoid talking about those [matters] altogether to reduce the risk of getting into trouble," he said.
Some educators were also concerned about whether the 1989 Tiananmen Square crackdown could be mentioned to students. Teachers had often touched on the topic in subjects such as liberal studies and Chinese history, while some schools had held annual activities such as plays, prayer meetings and lectures.
Tim said although his school had also held activities such as mini-exhibitions and talks for students to commemorate the bloody June 4 crackdown in the past, they were planning to stop the practice from this year onwards.
70 per cent of Hong Kong teachers support Liberal Studies revamp
"I don't think under the current political atmosphere there is still room for us to hold such activities, which could only bring us trouble," he explained, although he expected teachers to still mention the incident when discussing China's reform and opening-up in the 1980s.
One secondary school principal said: "In the past, if teachers did something wrong, at most they would get a warning, or worse, get fired from the school. But now they are risking much more things, and can even be put into prison."
The principal said he believed that given the restrictions on academic freedom, fewer young people might consider becoming educators themselves given the changing political atmosphere.
The ambiguity of the national security law means many people still don't fully understand what they can do or say. Photo: SCMP/Felix Wong
But not all schools are worried. One self-described "traditional patriotic school" already has plans to infuse national security into its entire range of courses, even mathematics.
"In fact, we are planning to introduce national security education and national development elements in all our subjects over the coming school year," said Wong Ching-yung, principal of Scientia Secondary School.
"For example, in maths, on topics such as velocity, we can use the example of the high-speed railway running between West Kowloon in Hong Kong and Beijing," he said. "In physical education class, we can talk about our nation's sports industry development."
Why is liberal studies so controversial?
The school had been staging flag-raising ceremonies more than 20 times a year, he continued, while activities were held to teach pupils about current affairs, such as a recent quiz competition for students about Beijing's "patriots governing Hong Kong" principle.
An Education Bureau spokeswoman said in a reply it would be helping schools plan their national security curriculum, adding officials were planning to release more guidelines on the subject to primary and secondary schools over the next few months.
Without commenting directly on whether schools could still teach about or mark the anniversary of the Tiananmen crackdown, the spokeswoman said they should "carefully choose" what events to hold and which people to invite for talks to "protect students' well-being … and bring out positive values".
Sign up for the YP Teachers Newsletter
Get updates for teachers sent directly to your inbox
Sign up for YP Weekly
Get updates sent directly to your inbox