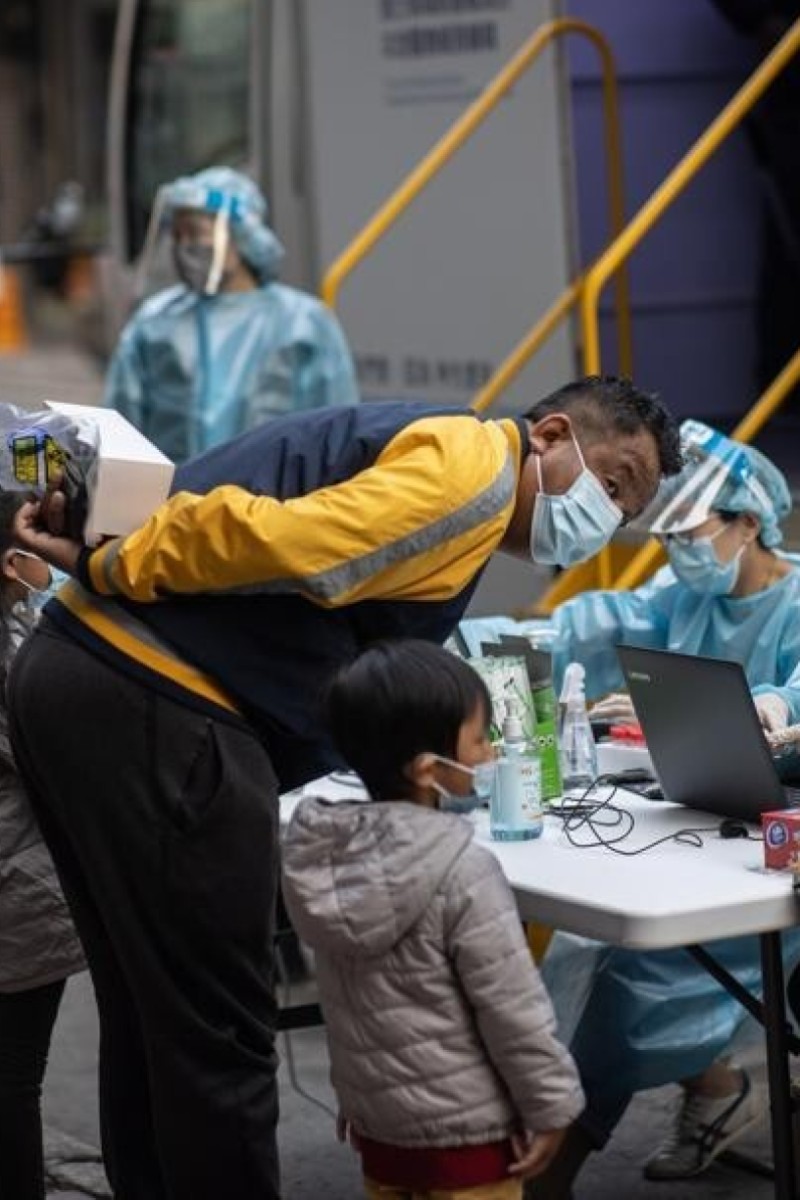 The Equal Opportunities Commission said the virus brought focus onto the racial divides and injustices that exist in the city

Language barriers are an issue, as most coronavirus information has only been given in English or Cantonese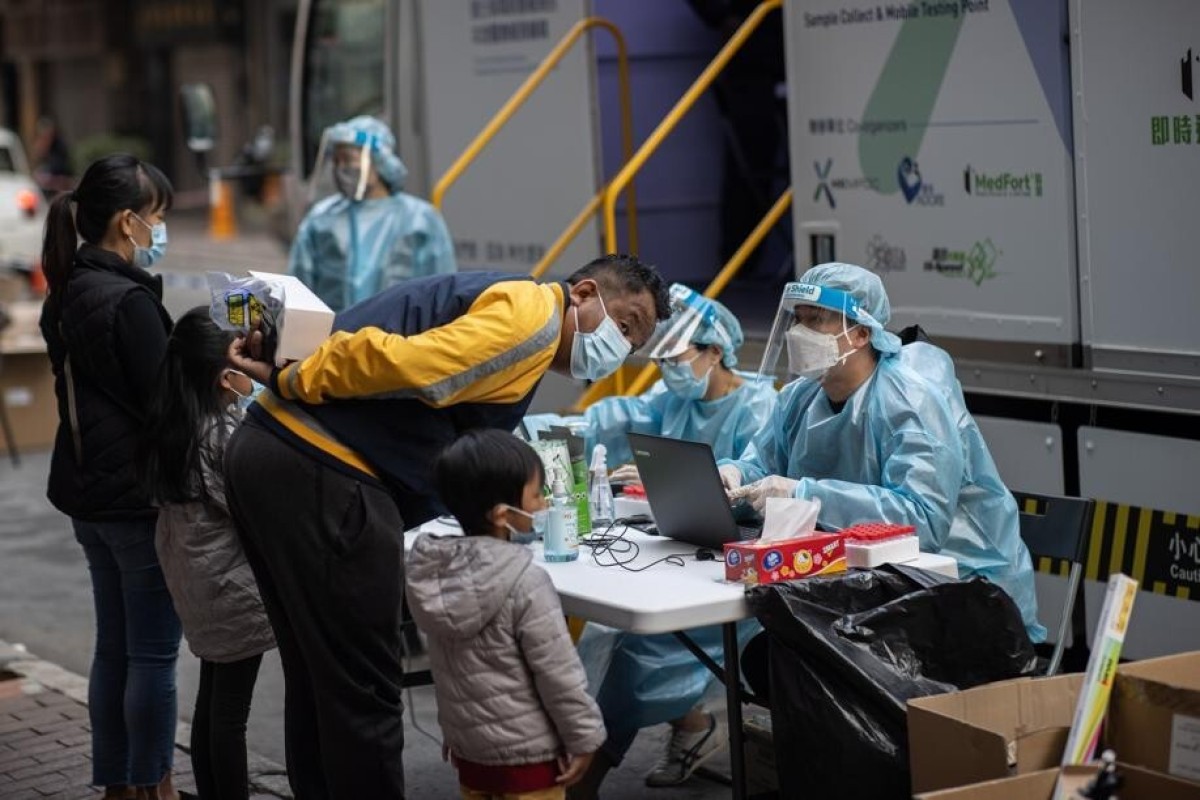 Members of Hong Kong's ethnic minority community register for a Covid-19 test at one of the city's mobile testing stations. Photo: EPA
More could be done to bridge racial divides and language barriers in Hong Kong during the coronavirus pandemic, say equal opportunity campaigners and members of the ethnic minority community.
A two-hour online seminar attended by local charities and community groups, and jointly hosted by Caritas and the Equal Opportunities Commission, took place on Sunday, the International Day for the Elimination of Racial Discrimination, and looked at the impact of Covid-19 on the city's ethnic minority population.
Ricky Chu man-kin, chairman of the Equal Opportunities Commission, said the virus had brought into focus racial divides and injustices that continued to exist.
Delivery apps take action after racist requests
Looking forward, he said he hoped people would be able to see the contribution ethnic minorities make to Hong Kong, and how they could help the city recover from the pandemic.
"My message to the ethnic minority community, especially the youth, would be to use this period of learning and rebuilding to sharpen their skills and equip themselves to participate equally in Hong Kong's economy," Chu said, adding that acquiring Chinese-language skills "must be seen as a priority".
Hong Kong-born bilingual comedian, Vivek Mahbubani, who moderated the seminar, said language barriers continue to be an issue, pointing to the fact that at the beginning of the pandemic most of the information about the coronavirus was provided in Chinese and English, making it difficult for some ethnic minority groups to understand.
Comedian Vivek Mahbubani frequently speaks about growing up in Hong Kong as an ethnic minority. Photo: SCMP/Xiaomei Chen
Another issue raised in the seminar, he said, was a lack of cultural understanding by authorities, citing the example of some quarantine arrangements last year for members of the Muslim community observing Ramadan, during which adherents fast between sunrise and sunset.
The number of residents from ethnic minority groups in Hong Kong has increased by about 70 per cent over the past decade. Excluding some 390,000 foreign domestic helpers, the ethnic minority population stands at around 263,000, making up about 3.8 per cent of the city's residents. About 80,000 are South Asians, including Indians, Pakistanis and Nepalese, according to government figures from 2019.
Mahbubani said he counted himself lucky because he went to a local school and is fluent in Cantonese and could also read Chinese.
Are international schools doing enough to tackle racial discrimination?
"I could see the big gap where I had the advantage of being able to speak the language," he said. "With the news I was on the same level as a local Chinese person, versus my relatives who don't read or write Chinese and can barely speak it. Very often I would be surprised they did not know about things and I would need to update them," he said.
However, Mahbubani said he was encouraged by the many members of the community who had been proactive in helping with issues during the pandemic.
"The pandemic was a real test of speed," he said. "It taught us we have to think fast, if there was a situation in which the community needed to step up, rather than passively waiting for the government or official bodies to take care of things."
Sign up for the YP Teachers Newsletter
Get updates for teachers sent directly to your inbox
Sign up for YP Weekly
Get updates sent directly to your inbox