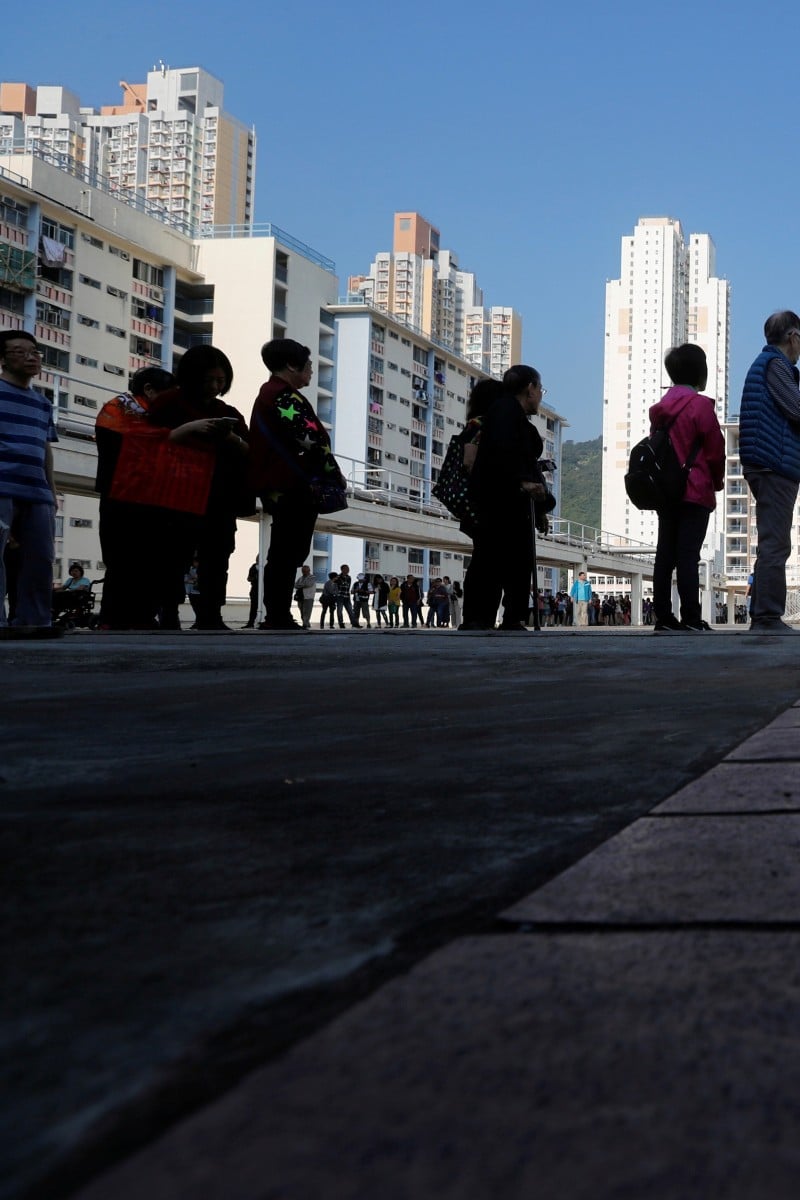 The National People's Congress Standing Committee voted unanimously for the reforms, which include cutting the number of directly elected seats in Legco from half to one fifth

The move is considered the most sweeping and controversial since the handover in 1997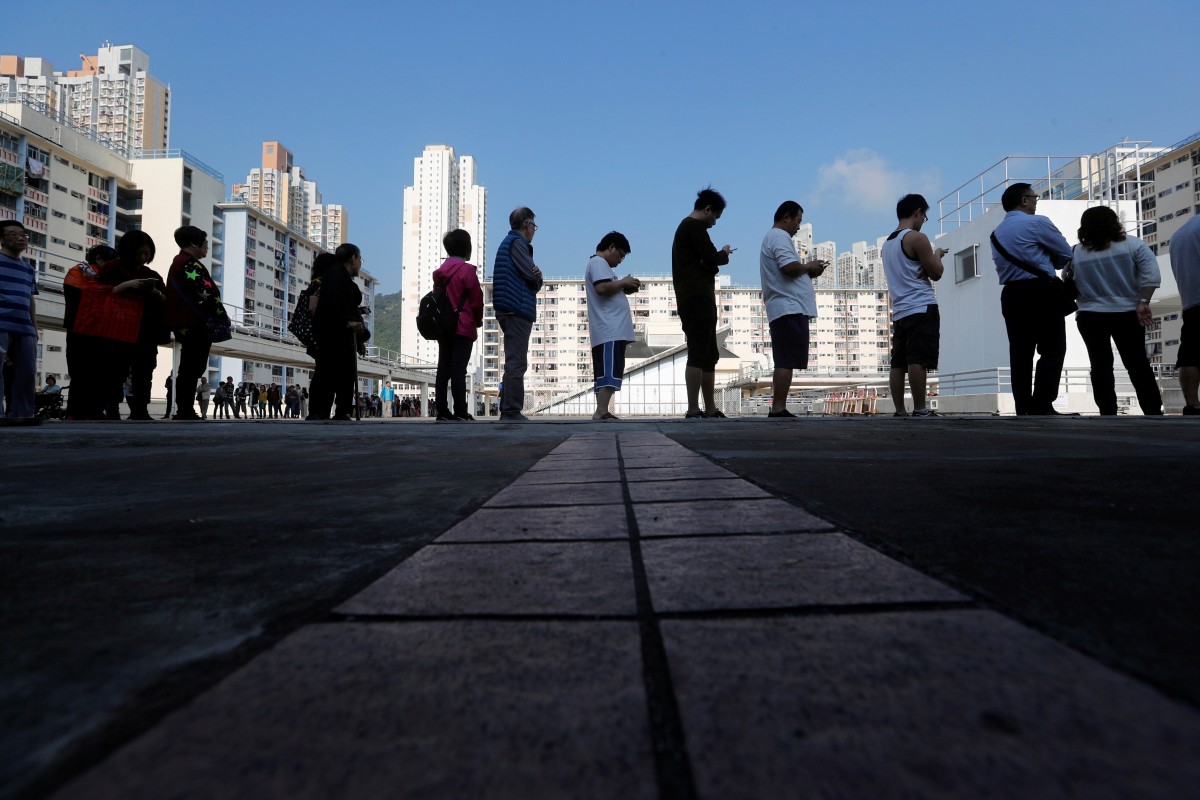 Voters queue at a polling station during district council elections in Hong Kong. Sweeping changes to the electoral system were approved by Beijing today. Photo: Reuters
Beijing has endorsed an overhaul of Hong Kong's electoral system that would cut the number of directly elected seats in the city's legislature from half to one fifth. The controversial change is considered one of the biggest since Hong Kong's handover in 1997.
Under the reform plan approved unanimously by the National People's Congress Standing Committee on Tuesday, the Election Committee responsible for picking the city's leader would be granted the new power to send 40 representatives to the Legislative Council, which has been expanded from 70 to 90 seats.
The 167-0 vote was accompanied by a large round of applause, according to Tam Yiu-chung, the city's sole representative to the standing committee.
HK's deputy leader tells young people to look to the mainland for jobs
Details of the proposal had yet to be announced as of Tuesday morning.
The overhaul reflects Beijing's determination to turn the Election Committee, already dominated by figures friendly to the central government, into a body that controls all of Hong Kong's political landscape, save for municipal-level district councils.
And in a move to further tighten the grip of the pro-establishment camp on the body, a new fifth sector consisting of 300 seats to be filled by Beijing loyalists from "national organisations" was added, taking the body's size to 1,500.
China calls for boycott of H&M
Anyone eyeing a Legco seat must now secure nominations from the powerful body.
A new vetting committee has also been tasked with ensuring candidates for the chief executive, Legco and the Election Committee itself posed no threat to national security.
The blueprint was unveiled more than two weeks after the national legislature passed a resolution outlining the key changes to the electoral system.
British universities see increase in HK and mainland applicants
The central government previously said the measures were necessary to ensure only "patriots" could govern Hong Kong following nearly a year of often violent anti-government protests that erupted in 2019. Human rights watchers and foreign governments have slammed the amendments as a bid to wipe out dissent.
Following Beijing's latest amendment to annexes 1 and 2 of the city's mini-constitution, the Basic Law, which stipulate the rules for the chief executive and Legco polls, the Hong Kong administration must now localise the changes ahead of three upcoming elections.
Sign up for the YP Teachers Newsletter
Get updates for teachers sent directly to your inbox
Sign up for YP Weekly
Get updates sent directly to your inbox