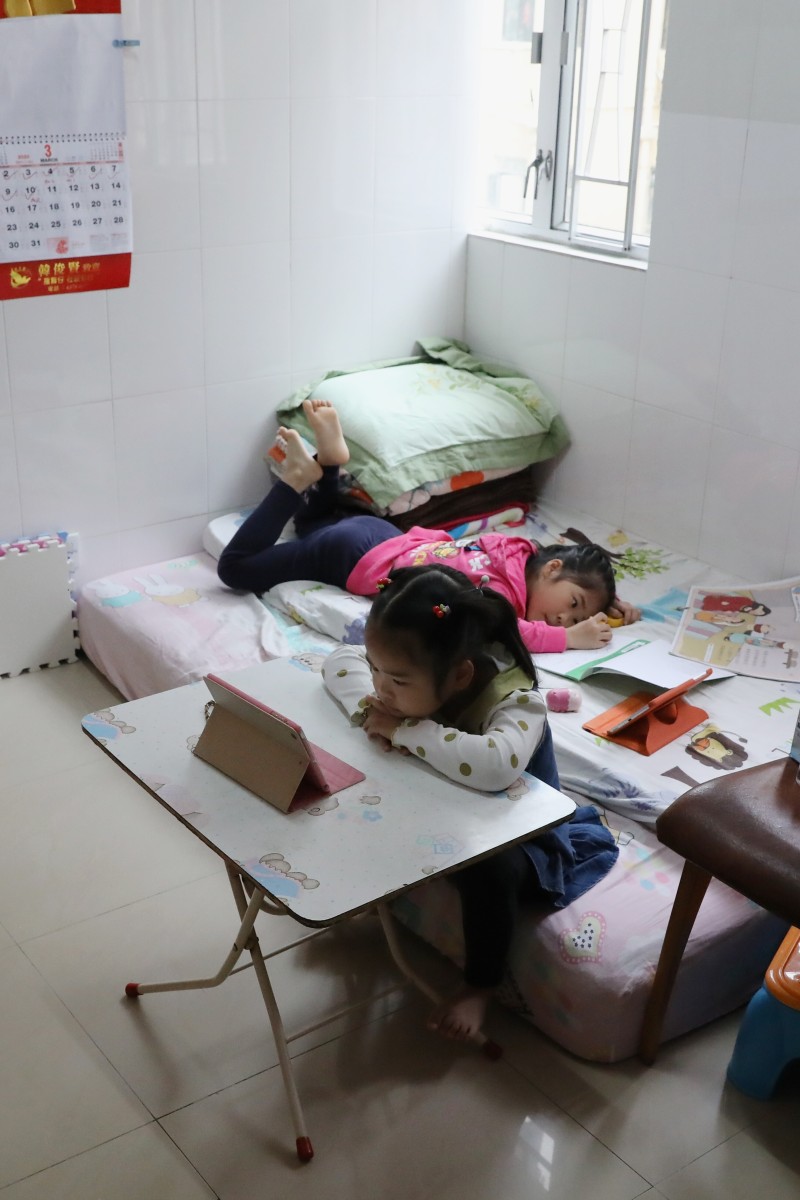 A study by a Hong Kong NGO finds more than half of the parents surveyed say their kids do school work in poorly lit areas

Caritas Development Project for Grassroots Organisations also notes most parents do not have the resources to regularly check their children's eyesight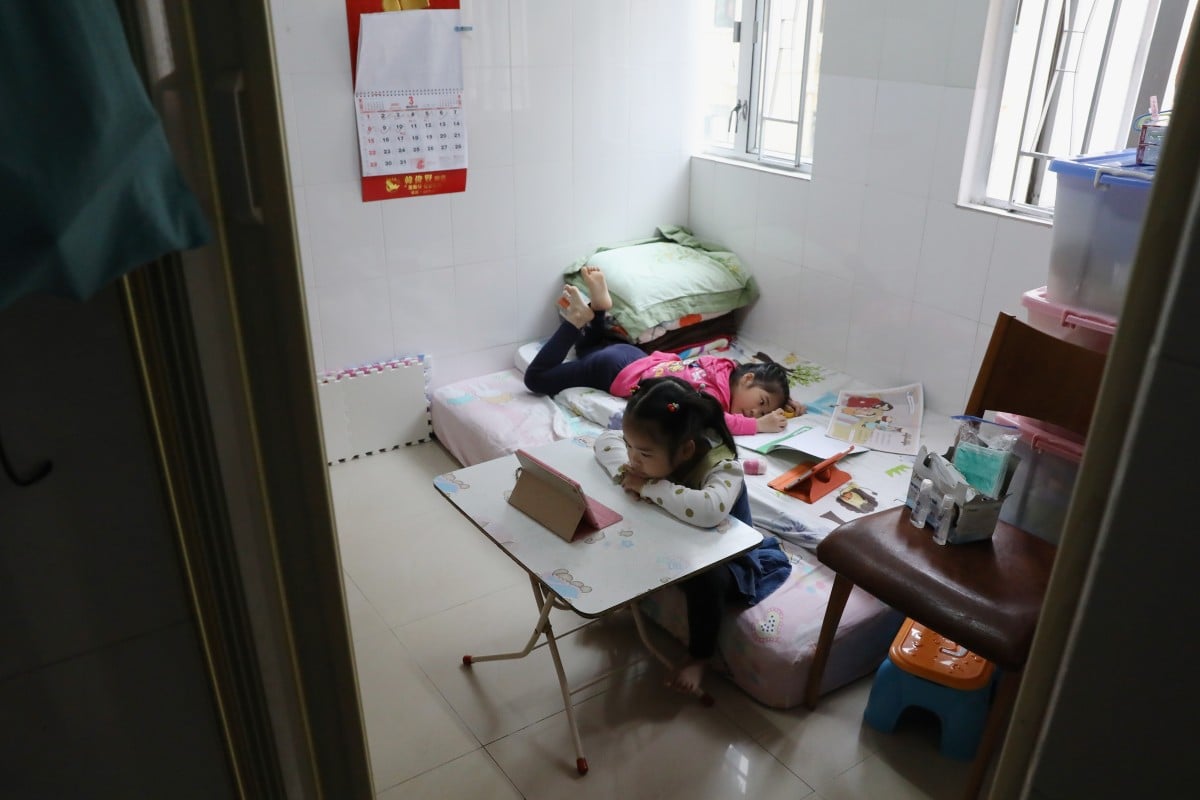 A majority of parents living in subdivided flats say their children don't have enough light. Photo: SCMP / K. Y. Cheng
School closures have highlighted yet another obstacle for children living in subdivided flats in Hong Kong. About 55 per cent of parents living in the tiny homes have said their children study and use electronic devices in low-light areas, according to a non-profit group that has raised concern about the students' eye health.
A survey of 291 parents, conducted by the Caritas Development Project for Grassroots Organisations between May 2020 and March this year, also showed that almost half found it impossible or difficult to sufficiently light their homes.
The families surveyed live in some of Hong Kong's smallest homes, and many had children affected by class disruptions amid the Covid-19 pandemic.
How a family of five survives in a tin shack while they wait for public housing
"When the pandemic started, many schools switched to online learning, forcing children who live in subdivided flats to use electronic devices in cramped environments amid inadequate lighting conditions," social worker Wong Wan-yin said at a press conference on Sunday.
More than 80 per cent of these parents said they did not have the resources to regularly check their children's eyesight, while almost 75 per cent said they did not have adequate information about how to maintain good eye health, the survey found.
Even though more than 95 per cent of parents polled said they had windows in their homes, many did not offer a proper view or ventilation.
5 eye care tips to prevent eye strain while you're studying from home
Almost 32 per cent of these windows were facing the walls of other buildings, while more than 16 per cent faced roads or bridges.
"Many of them won't open their windows due to problems outside," said Wong Siu-wai, a senior social worker.
"Roads and bridges are very noisy, so parents choose not to open windows facing them."
The organisation added its members had visited about 40 households to assess the learning environment and install better lighting for the children.
Moving from a "coffin home" to a 290 sq ft space like "winning the lottery"
It also called for community support by suggesting schools, small shops, churches and businesses open up their spaces in the afternoon, so more children could study in well-lit spaces.
It recommended students spend 20 seconds looking at something else 6 metres away every 20 minutes while doing online classes, a practice believed to allow eye muscles to rest and reduce the risk of myopia.
About 99,000 families live in subdivided flats in Hong Kong, according to a government report issued last December.
Sign up for the YP Teachers Newsletter
Get updates for teachers sent directly to your inbox
Sign up for YP Weekly
Get updates sent directly to your inbox