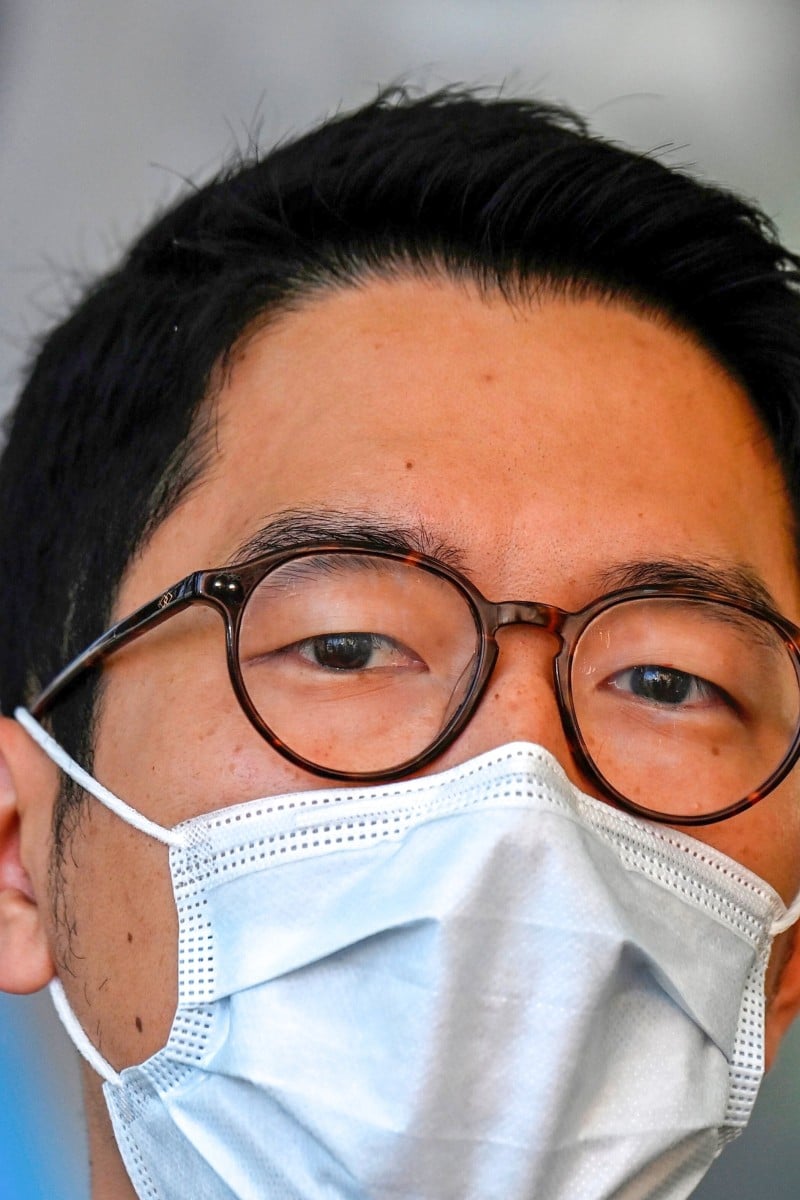 Law fled to London shortly before the introduction of the Beijing-imposed national security law last year

An arrest warrant was issued for him in October for illegal assembly during a banned June 4 Tiananmen Square vigil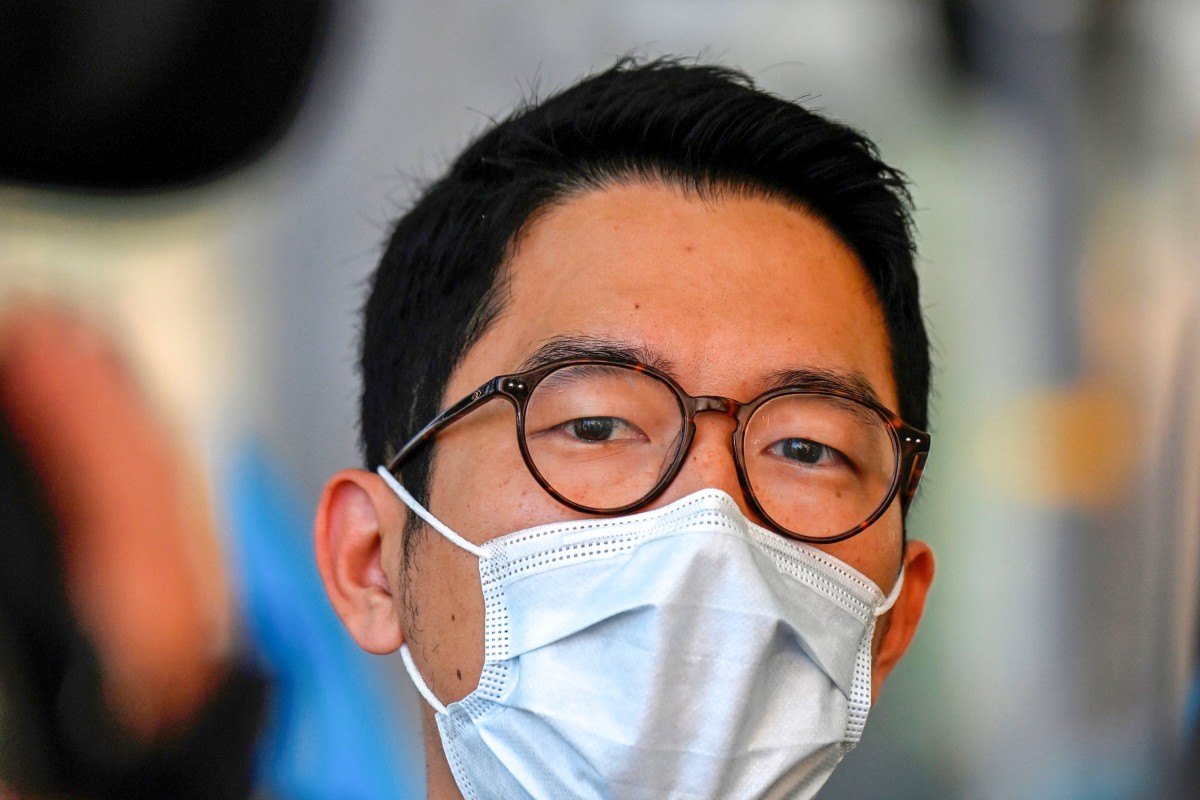 Former opposition lawmaker and pro-democracy activist Nathan Law said he had been granted political asylum in Britain. Photo: AFP
Former opposition lawmaker Nathan Law Kwun-chung has been granted political asylum in Britain, more than nine months after he fled to London ahead of the introduction of the national security law.
In a post on his Facebook page on Wednesday night, he said the Home Office had deemed him a refugee under the Convention Relating to the Status of Refugees and he would be offered asylum.
Law said the application required several interviews over four months. To make his case that he had fled persecution at home, he pointed to politically motivated lawsuits and the scope of the national security law.
He expressed concern that other activists who had fled to Britain might not be granted the same status because of a lack of media attention or their having fled before the persecution.
"I hope that my case can help the Home Office understand more about the complicated situation in Hong Kong. To free more protesters from Beijing's authoritarian oppression, the Home Office could consider more comprehensive evidence when coping with Hong Kong cases," he wrote.
Hong Kong principals speak out against CCTV in classrooms
The former student leader previously said he chose to stay in Britain because he hoped to "sound an alarm to remind" the country and Europe of the dangers the Communist Party posed to the values of democracy.
Law was elected to the Legislative Council in 2016 and at age 23 became the city's youngest lawmaker yet. But he was stripped of his seat in 2017 after a court found he and several others had been insincere in taking their oaths.
Teachers could be responsible for 'biased' classroom materials
Law fled Hong Kong in late June last year, days before Beijing imposed the national security law.
An arrest warrant was issued for Law in October after he failed to appear in court over an illegal assembly charge stemming from the banned June 4 candlelight vigil marking the Tiananmen crackdown. Police cited public health concerns over the Covid-19 pandemic as the reason for the ban.
What's acceptable in the classroom under the NSL?
While police have not made public a list of wanted dissidents, sources have identified Law as one of the people who had fled overseas and were wanted on suspicion of breaking the security law, which bans acts of secession, subversion, terrorism and collusion with foreign forces.
In a previous newspaper article, Law said: "I decided to flee to where I could speak freely. I am the first former lawmaker in Hong Kong, and the youngest elected in history, to live a life of exile."
Sign up for the YP Teachers Newsletter
Get updates for teachers sent directly to your inbox
Sign up for YP Weekly
Get updates sent directly to your inbox