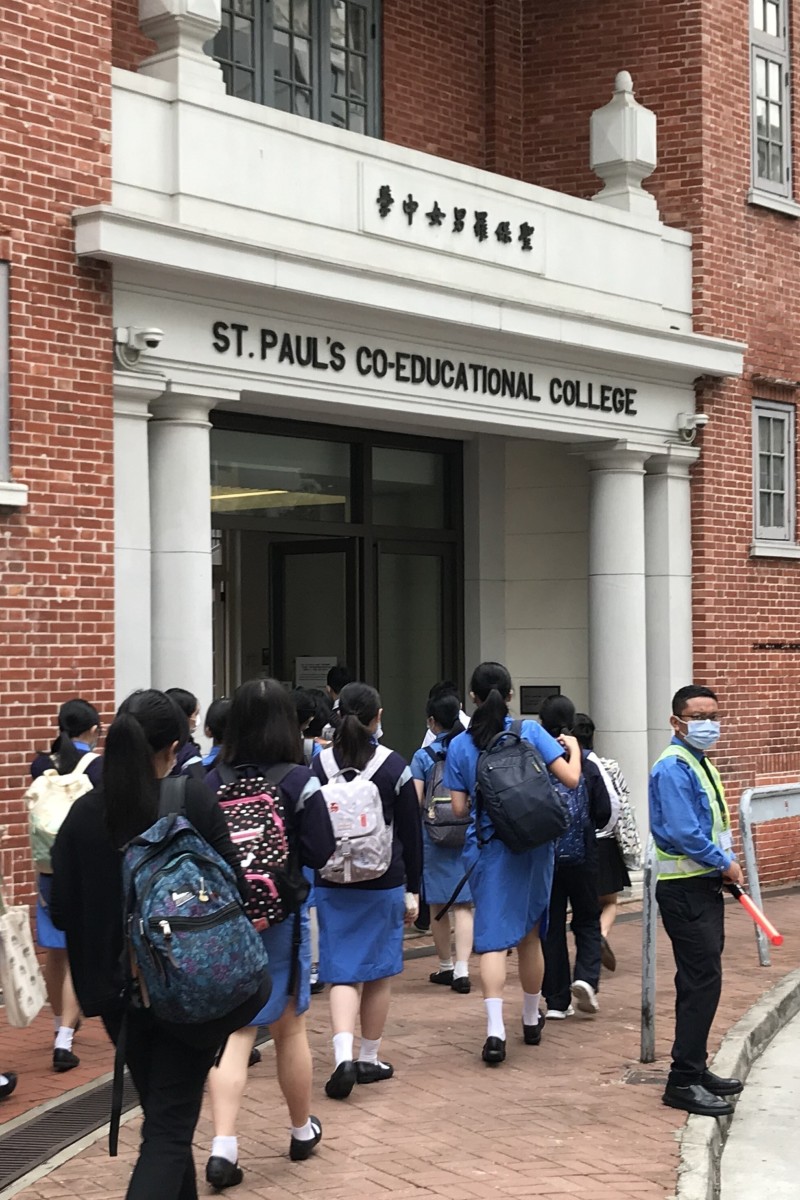 More Hong Kong students head back to school as Covid-19 social distancing restrictions loosen
Two-thirds of students are allowed to return to campus, according to an announcement from the Education Bureau made before Easter

Many are excited to see their teachers and classmates again and say online learning during coronavirus and studying for the DSE has been challenging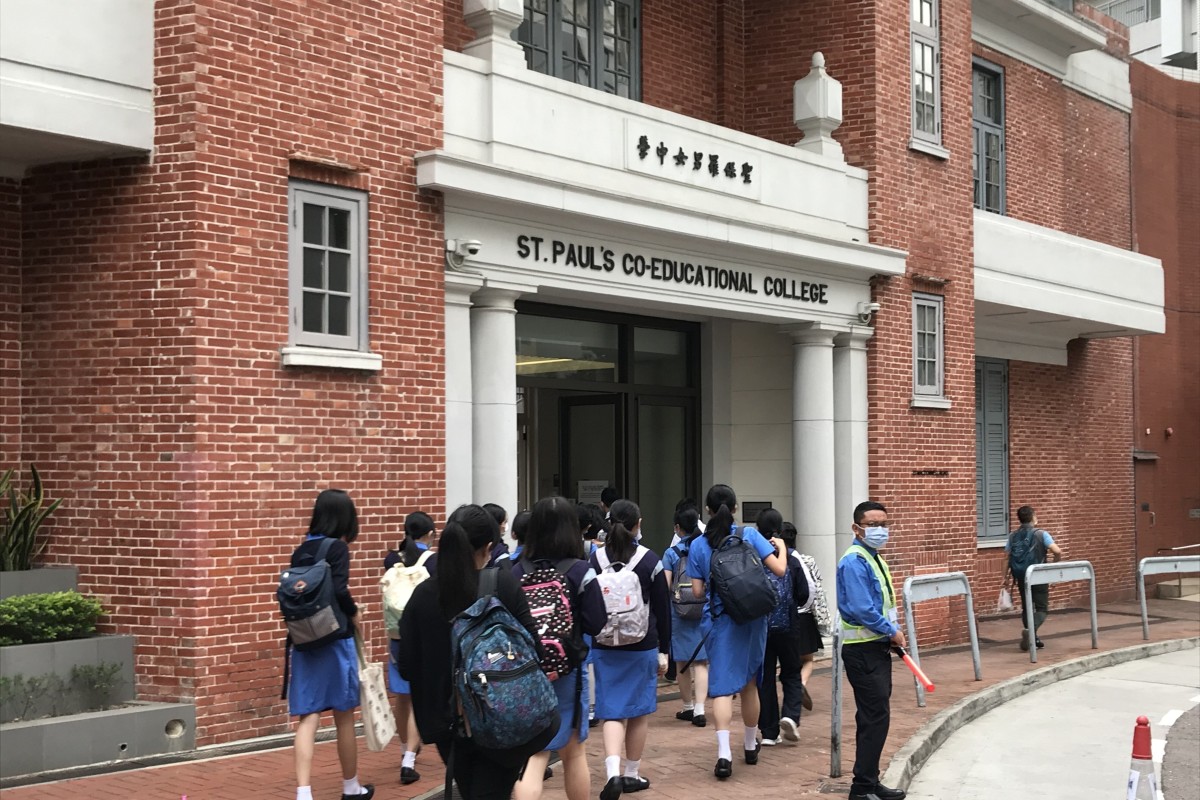 Two-thirds of the student population returned to St Paul's Co-educational College for half-day lessons today. Photo: Amalissa Hall
Many Hong Kong students said they were excited to be back on campus, as they returned to in-person lessons following the Easter holiday.
Last month the Education Bureau announced two-thirds of students would be allowed to return to school, on the condition that teachers get tested for Covid-19 regularly, as a way to meet students' learning needs.
Some said they welcomed a return to in-person lessons, as online learning has posed a challenge to both students and teachers.
Why children fare better than adults against Covid-19
"Online learning was quite difficult and finicky at times, so I'm excited to get back to school and actually make some progress," said Denise Tsik, 15, a Form 4 student at St Paul's Co-educational College. "We're on track for the DSE right now but our teachers were worried about us lagging behind if online learning continued."
Teddy Cheung, 16, another Form Four student from Raimondi College, said it felt good to be back at school.
"We've been at home for a long time now, so I'm glad that we have the opportunity to come back," he said. "I'm a bit nervous because we're going over our exam results today."
Lack of symptoms means kids could spread coronavirus easier
One Form Four student at Kiangsu-Chekiang College, who prefers not to be named, was excited to see his schoolmates and teachers face-to-face again, but said his school day would mainly be spent taking the Chemistry and Chinese form tests.
"I am very happy to be back on campus because I learn more efficiently during in-person classes. However, the form test takes place today, so I'm feeling kind of stressed," he said, adding that he spent most of his Easter holiday doing revision.
Form Four and Form Five students returned to the school in Sha Tin for a half day for their second form test today. The test was supposed to take place before the holiday, but his school was supportive and decided to postpone the exams.
You can still spread the virus after getting the vaccine
"I was relieved to have the extra time to study," he said.
"I wish we could all go back to school at the same time, but I would be concerned about having lunch together. It increases the risk of infection," he added.
Another Form Four student, Mavis Wong from Raimondi College, said that while she was thrilled to be back at school, she was tired after the Easter holiday.
How to get the vaccine when you're afraid of needles
"I had lots to do [during the holiday]. I had lots of meetings for extracurricular activities," she said, adding that she was tired of online lessons.
Not all students are enthusiastic about going back to school, though. One Form 2 student from St. Joseph's College, who didn't want to be named, said, "School is boring, we do the same thing everyday. I preferred online learning because I didn't have to get up early."
Sign up for the YP Teachers Newsletter
Get updates for teachers sent directly to your inbox
Sign up for YP Weekly
Get updates sent directly to your inbox