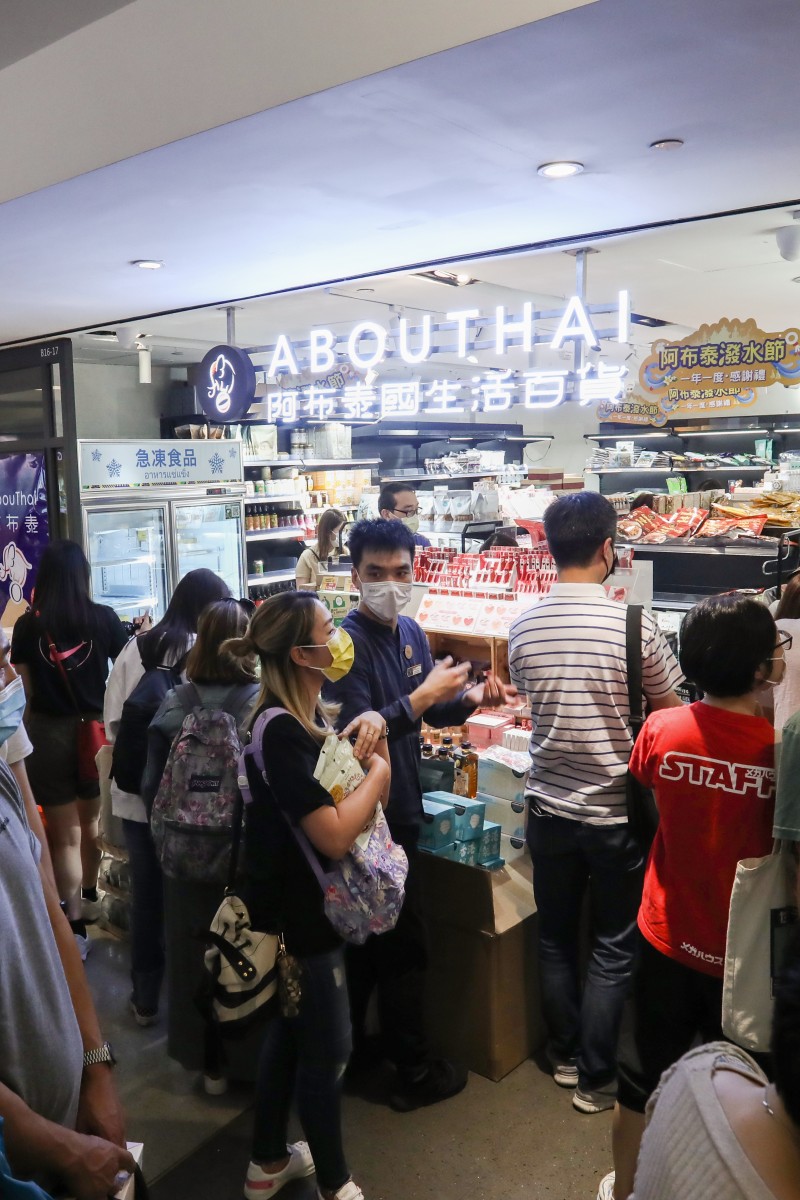 Last week, customs authorities seized HK$400,000 worth of goods from the business, claiming they were mislabelled

Some customers suspect politics may be the real motive for the move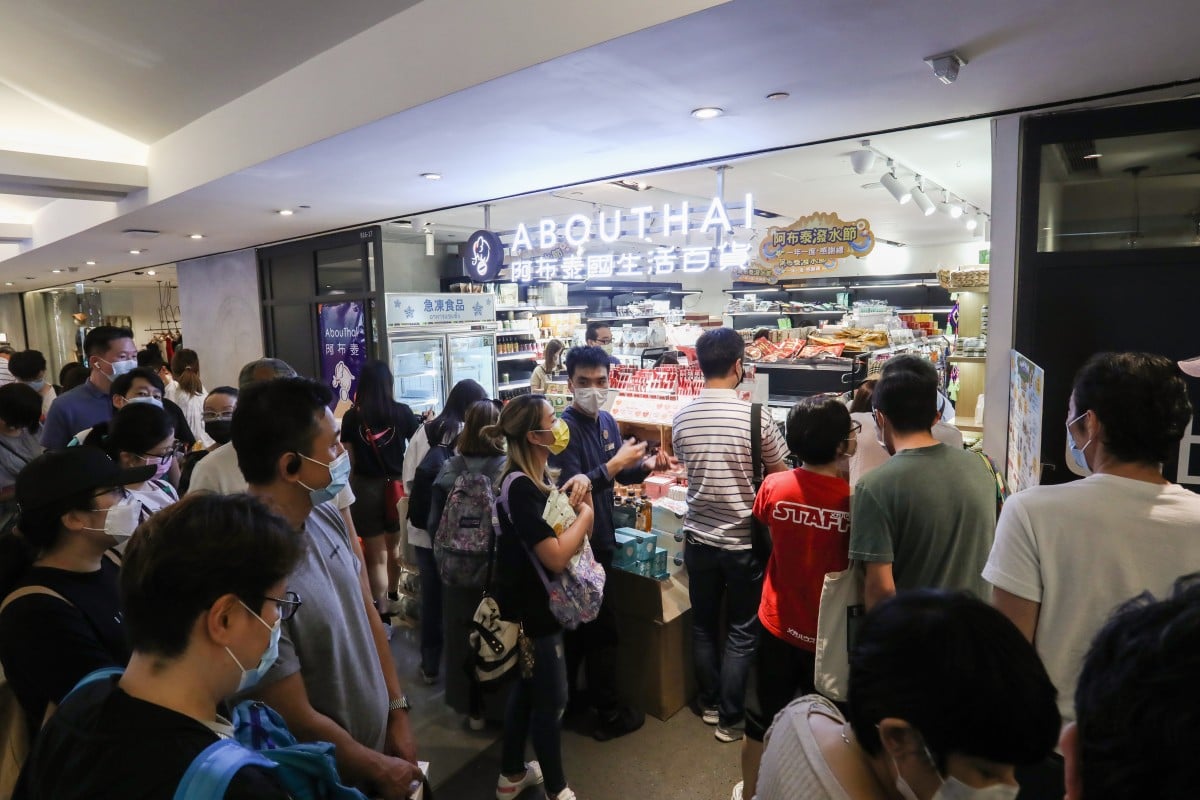 Shoppers flocked to support AbouThai after it was raided. Photo: SCMP/Jonathan Wong
Hundreds of shoppers flocked to support a pro-democracy Hong Kong chain of shops for a third straight day at the weekend. Last Thursday, authorities seized HK$400,000 worth of mislabelled goods from the business.
On Sunday afternoon, more than 100 people queued at the AbouThai branch in Queensway Plaza in Admiralty, with the line snaking around the outside of the shop.
Among them was a retired man surnamed Zhong, who bought bottles of wine with the slogan "Hong Kong add oil" written on the packaging. The wine also came with a wooden crate that had the words "Freedom 2019" printed on it.
Former opposition lawmaker Nathan Law granted asylum in Britain
"It's the Hong Kong spirit," Zhong said.
Zhong believed AbouThai had room to improve in terms of product labelling, but said he believed it was a double standard that other businesses with the same issues were not raided.
"Customs has to be fair, they can't just target specific shops. Any business that violates the law should be punished," he said. "It's very difficult to prove, but anyone with eyes can see the ulterior motive behind the operation."
Sign up for the YP Teachers Newsletter
Get updates for teachers sent directly to your inbox
Sign up for YP Weekly
Get updates sent directly to your inbox