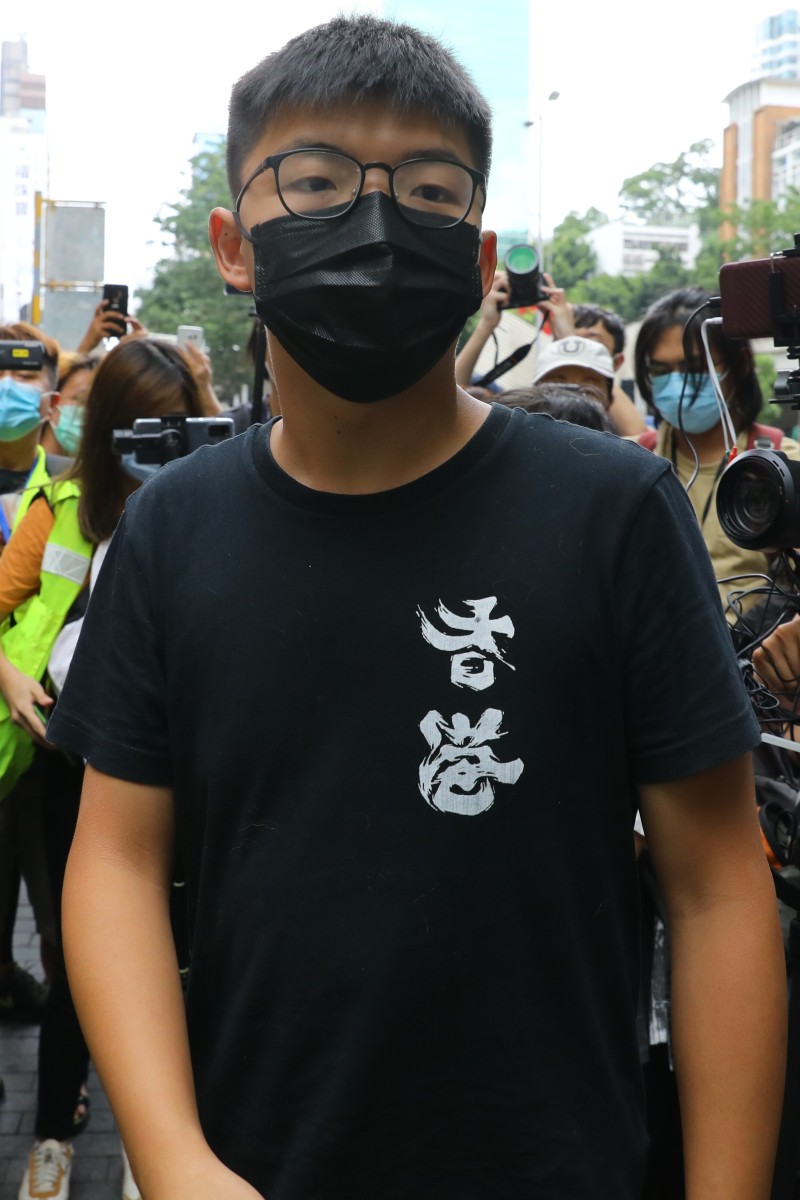 Already serving more than a year for his part in the siege of the police headquarters in Wan Chai, he has been sentenced to another four months

The additional charges stem from an unauthorised assembly after Chief Executive Carrie Lam invoked the 'mask ban' in October 2019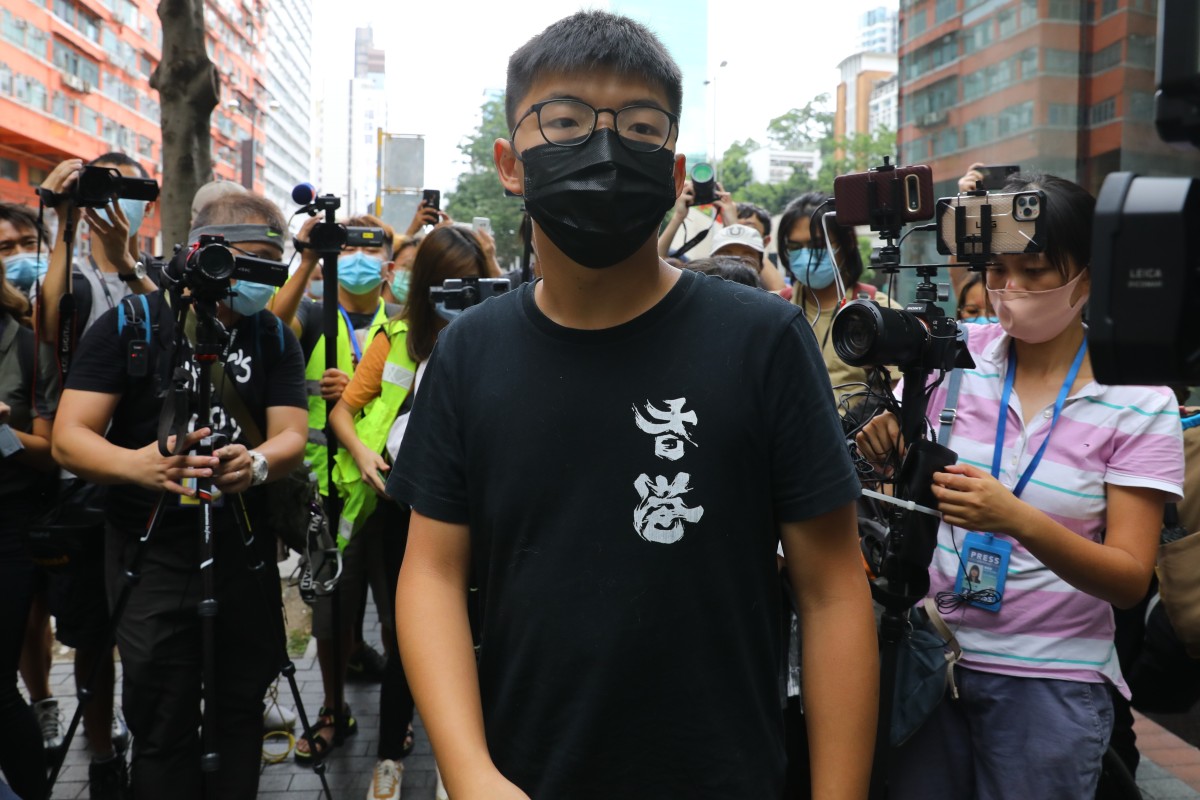 Activist Joshua Wong Chi-fung, already serving time in jail, has been sentenced to another four months behind bars. Photo: SCMP/Dickson Lee
Pro-democracy activist Joshua Wong Chi-fung has been given another prison sentence, this time for four months, for taking part in an authorised rally and violating a government-imposed mask ban more than a year ago.
Wong is already serving a 13½-month prison term for incitement and organising an unauthorised assembly over a 15-hour siege of police headquarters in Wan Chai that took place on June 21, 2019.
Eastern Court on Tuesday sentenced the 24-year-old on charges arising from a demonstration on October 5, 2019, when hundreds of people marched from Causeway Bay to Central in protest against a government-imposed mask ban, which came into effect that morning.
Former opposition lawmaker Nathan Law granted asylum in Britain
His co-defendant, 75-year-old veteran activist Koo Sze-yiu, who took part in the same rally, was jailed for five months, just six days after he completed his jail term in a separate case.
City leader Carrie Lam Cheng Yuet-ngor had invoked a colonial-era emergency law to prohibit facial coverings at demonstrations in a bid to quell months of anti-government protests, sparked by a now-withdrawn extradition bill.
The Court of Final Appeal has upheld the legality of the ban for all public assemblies, meetings and processions, saying it was necessary for dealing with the frequent violence that accompanied the protests.
75-year-old activist Koo Sze-yiu was sentenced to five months for illegal assembly, right after completing a jail term for a separate case. Photo: SCMP/K.Y.Cheng
Prosecutors alleged that Wong and Koo took part in the October protest knowing it was not sanctioned by the police commissioner.
Most of the participants were said to have worn masks and chanted slogans including "Five demands, not one less". The pair's involvement could be seen in multiple news clippings.
On the day in question, Wong was seen giving media interviews and taking a selfie with a foreign journalist during the procession, while Koo was holding a long, narrow flag emblazoned with the words "Glory to Hong Kong".
Did BTS refer to the protests with 'Be Water' merch?
In January, Wong pleaded guilty to knowingly taking part in an unauthorised assembly and using a facial covering at an unauthorised assembly.
Wong is set to plead guilty to still more charges at the end of this month in a separate case connected to his role in an unauthorised assembly on June 4 last year, when residents defied a government social distancing measure and flocked to Victoria Park to commemorate the 1989 Tiananmen crackdown.
Sign up for the YP Teachers Newsletter
Get updates for teachers sent directly to your inbox
Sign up for YP Weekly
Get updates sent directly to your inbox