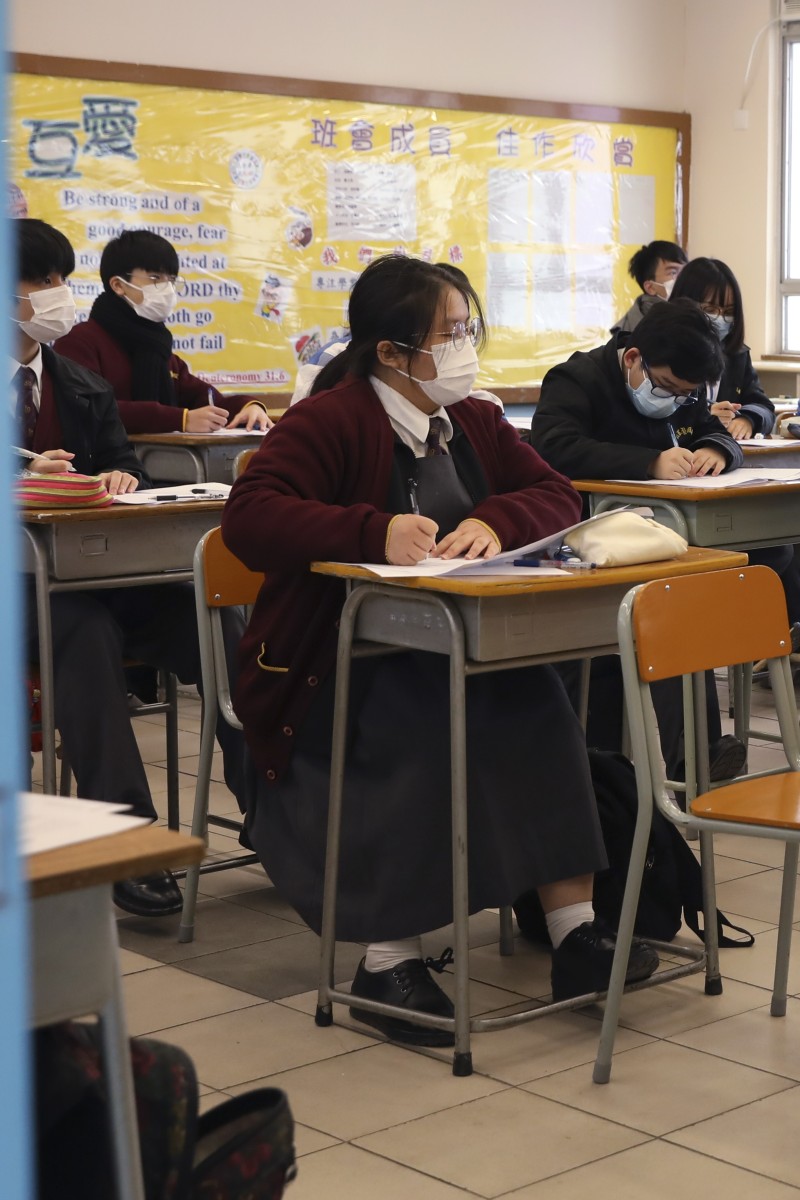 Counselling group Hok Yau Club and research centre Youth IDEAS say online lessons have had a negative impact on teaching and learning

Self-learning days, less administrative work and more funding for schools will go a long way towards improving mental health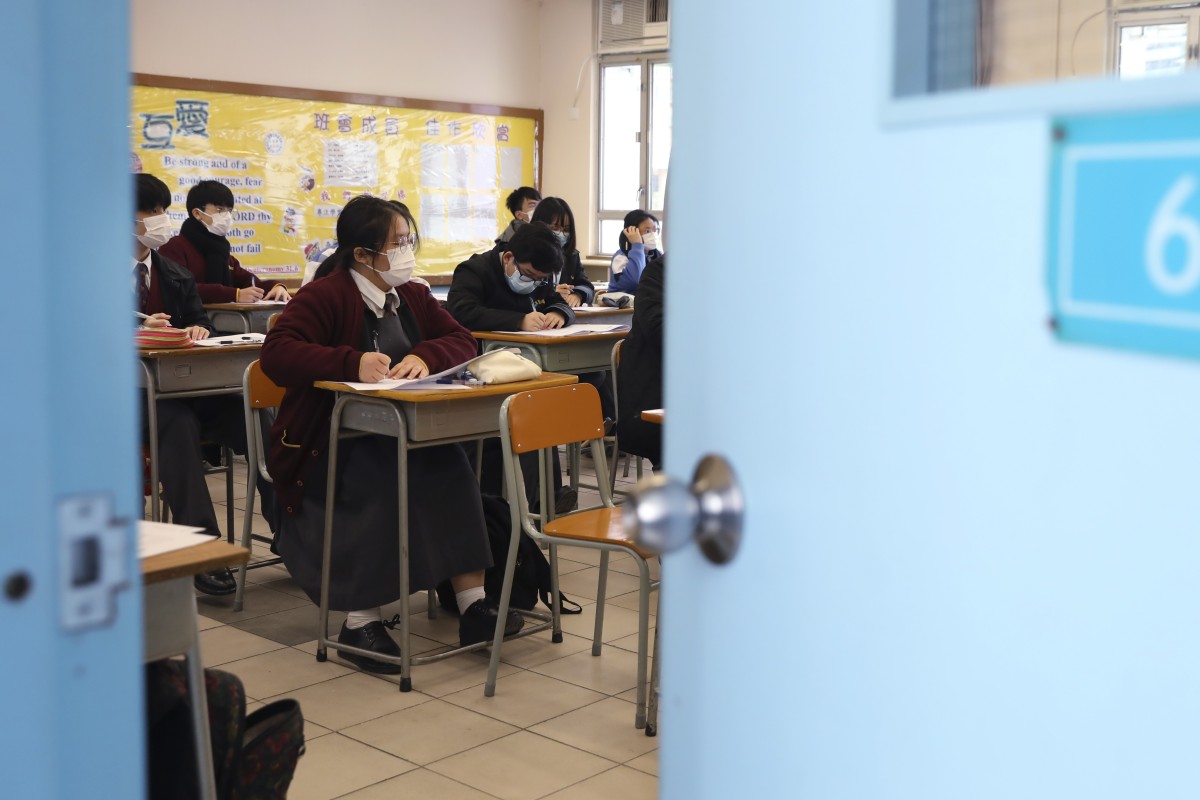 The coronavirus pandemic has caused a massive amount of stress for both students and teachers, mostly due to online learning. Photo: SCMP/K.Y. Cheng
Covid-19 has lead to a worrying amount of stress for Hong Kong's students and teachers, according to two local groups, with one suggesting minimising educators' administrative workload and implementing self-learning days for students.
The two separate studies were released on Sunday by student counselling group Hok Yau Club and research centre Youth IDEAS, an arm of the Hong Kong Federation of Youth Groups.
The Hok Yau Club study measured students' stress levels ahead of the DSEs next week, and suggested the pandemic had taken a heavy toll on their mental health.
Funny videos can be good for your mental health
More than 1,700 Form Six students surveyed rated their stress levels, on average, at 7.6 out of 10. Although the score was lower than last year's record high of 8.1, it was still the second highest since the Diploma of Secondary Education (DSE) tests were introduced in 2012.
The respondents said the health crisis had affected their motivation and concentration, adding that they believed the switch to online learning had a negative impact on their studies.
"Teachers have fewer opportunities to interact with and care for students, and there may be less time for students to encourage and support each other," Clement Ng Po-shing, a student guidance consultant with the Hok Yau Club, said.
Nervous and filled with uncertainty? The worry tree can help
Separately, Youth IDEAS surveyed 354 secondary school teachers between February 4 and March 12, and found most believed self-motivated learning was the ideal method of education (72.9 per cent), followed by experiential learning (68.1 per cent) and face-to-face teaching (64.7 per cent).
The group also found that many educators were upset at the amount of administrative work they had to deal with, which was not closely linked with students' learning.
"Teachers should take charge of administrative work that is related to students, such as hiring a coach or venue for after-school activities," Dicky Kwan Ho-kwan, a Youth IDEAS member, said. "However, something that is not really related to students, such as school promotion or maintenance … should be given to staff at school who are specialised in those areas."
Members of Youth IDEAS of The HKFYG speak about supporting teachers through educational challenges at a press conference. Photo: SCMP/ Xiaomei Chen
The Youth IDEAS poll found that almost two-thirds of teachers wanted less administrative work, and about 58 per cent wanted to cut down on meetings to free up more time for things such as interaction with students, lesson preparation and continuing education.
It also found that teachers rated their level of work-related stress at 6.97 out of 10 during the coronavirus pandemic, up from a level of 6.4 before the health crisis.
Some 35 per cent of those surveyed worked more than 60 hours a week, while nearly 15 per cent worked 71 hours or more.
What is mental fitness, and how can you incorporate it into your life?
To make students and teachers' life easier, Derren Lam Wai-yip, deputy convenor of Youth IDEAS' education group, urged Hong Kong authorities to follow the examples of Taiwan and Singapore by giving students more opportunities to learn independently and find their own interests outside the classroom.
The group noted that Singapore would begin implementing "blended learning" through a mix of home-based and in-school activities at the secondary and pre-university levels later this year. Under the new model, schools will integrate home-based learning with in-school activities to empower students to take charge of their own education.
"During self-learning days, schools can make use of community resources, foster community cooperation and support students' self-learning," the report reads.
What to do when you're feeling burned out
Home-based learning will account for about 10 per cent of curriculum time at secondary schools per academic year, and up to 20 per cent at pre-university institutions, according to Singapore's Ministry of Education.
In addition to setting up self-learning days, Youth IDEAS also recommended the government increase school funding to improve the student-to-teacher ratio, create a platform with easily accessible teaching resources, and establish a career development path for educators with separate tracks for teaching and administration.
Sign up for the YP Teachers Newsletter
Get updates for teachers sent directly to your inbox
Sign up for YP Weekly
Get updates sent directly to your inbox