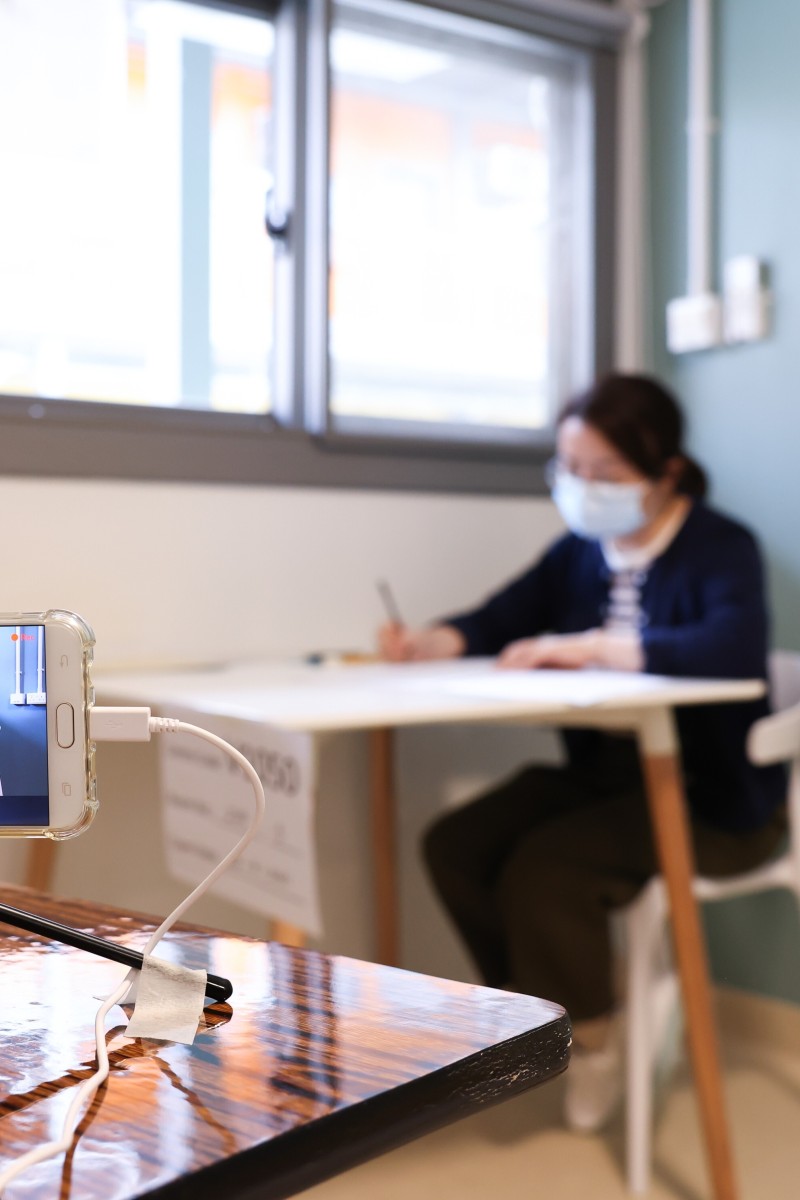 Many worry that ambush lockdowns and mandatory Covid-19 testing orders will make them late for exams, or miss them all together

Special rooms have been prepared in government quarantine centres like Penny's Bay for teens in isolation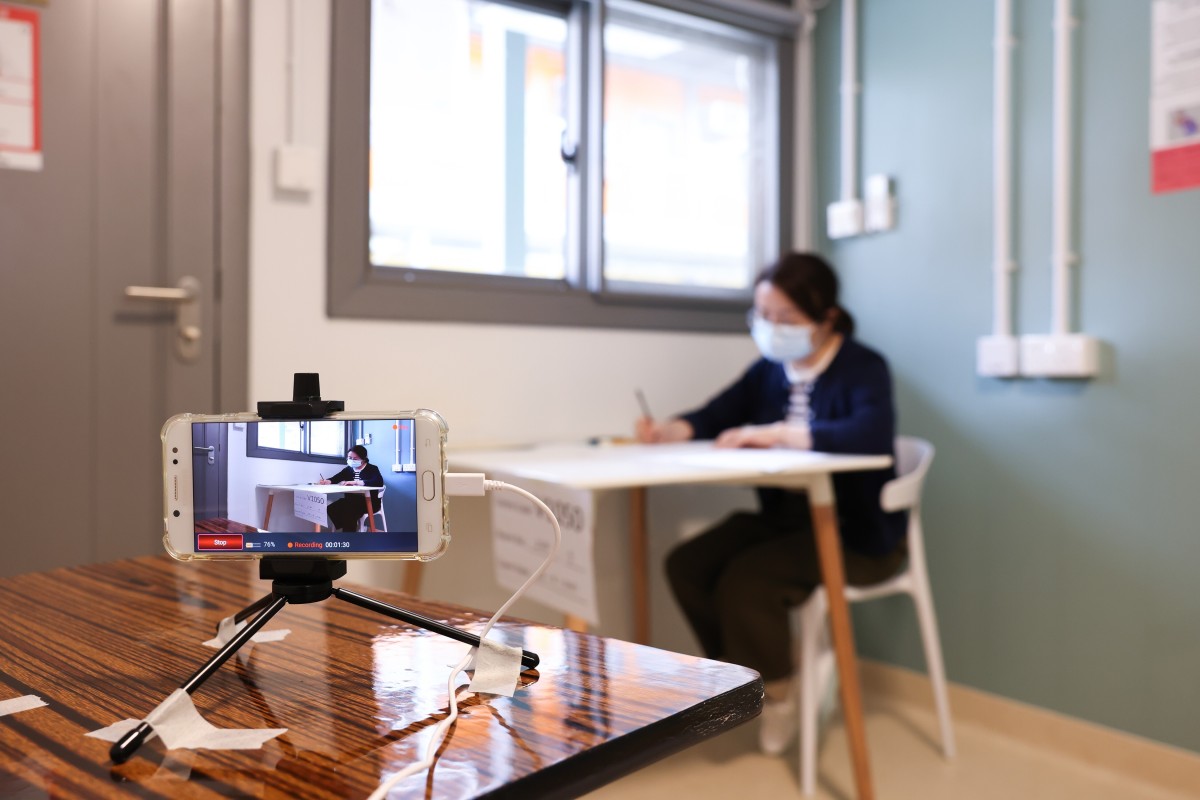 Special rooms will be prepared in quarantine centres for students who need to take the DSE exams. Photo: SCMP Pictures
Hong Kong is preparing to hold the Diploma of Secondary Education (DSE) exams this week amid Covid-19 restrictions, with at least two students set to take the tests at government quarantine facilities.
Some students have said they feel more pressure this year because of the latest infection-control measures, including concerns over being caught in the middle of "ambush-style" lockdowns and arriving late.
"This exam is very important because it is a turning point in our lives and it would be a loss if we were unable to participate," said 19-year-old Yuan Ying-shan, a Form Six student at Lee Kau Yan Memorial School in Kowloon.
Yuan said she originally hoped to receive her vaccine before the tests, but bookings for those aged 16 to 29 only open on Friday, the day exams begin.
More than 52,000 teenagers will sit the DSE exams – which were postponed for one month because of the pandemic – with about 3,400 visual arts students sitting the first test on Friday. The sessions will run until May 20.
Under new arrangements by education authorities, quarantined students can take the exams in any one of dozens of rooms set aside at the Penny's Bay isolation facility. Invigilators will supervise from outside and the process will be recorded on video. At least two students had applied for the special treatment as of Wednesday.
Student and teacher stress has increased during the pandemic
In cases where teens are held up at home because of a mandatory testing order for their residential building, they must obtain a negative screening result before entering the exam hall at school and will not receive any extra time. Anyone with a temperature higher than 38 degree Celsius will be ordered to leave and consult a doctor.
Students who miss out on their session can ask the exam authority for an assessment based on their school grades, but the score will be capped at 5, two levels below the highest.
At Lee Kau Yan Memorial School, vice-principal Keith Chui Hiu-ki said the hall being used for the exams could accommodate 81 students, with desks placed about 1.5 metres apart. The hall will be divided into three zones for crowd-control purposes, with different toilets and departure times for each area.
The hall at Lee Kau Yan Memorial School, set up for DSE mock exams. Photo: SCMP / Xiaomei Chen
"School staff will clean and disinfect the seats and desks, even during breaks between different papers on the same day, for infection-control purposes," said Chui.
The school also has about 100 sets of disposable gowns and face shields for staff members tasked with disinfecting any area where a student falls ill and is sick.
Wong Ka-hei, a 17-year-old Form Six student, said his studies had been seriously affected by the months-long suspension of in-person classes over the past year.
What do we know about the mutant Covid-19 strains in Hong Kong?
"At home, it is difficult to concentrate, learn and study because of various distractions, compared to the school environment," he said. "Even when face-to-face classes resumed, schools were only allowed to hold half-day sessions, so there was [less time] being spent on campus."
"Even if all of the syllabus has been covered … you need more preparation to build a better foundation before exams," Wong added.
Sign up for the YP Teachers Newsletter
Get updates for teachers sent directly to your inbox
Sign up for YP Weekly
Get updates sent directly to your inbox